2017 Patio Door Trends: Don't buy a Patio Door until you Read This
Every year, homeowners who are planning remodeling or new home construction projects conduct research to learn about the latest patio door trends. As 2017 gets underway, we're already seeing a continuation of last year's trend embracing indoor/outdoor living. The desire for bigger patio doors, that offer the ability to open an entire wall providing access to the exterior space, is very popular. This allows for a more expansive living area when the patio can be better utilized as a gathering space to entertain, blurring the lines between indoor and outdoor living.
Moving Glass Wall Systems
The popularity of Moving Glass Wall Systems is also on the rise for aluminum frames, which offers very clean lines, and clad wood interior frames. Customization is also trending in both remodeling projects as well as for new home construction. This can include custom sizes, exterior frame colors, door handle styles and finishes as well as glass and screen options.
Homeowners are looking for a patio door that operates smoothly and easily every time they use it. In addition, they are willing to make their patio door a focal point, so, it needs to have a timeless design and be built to last.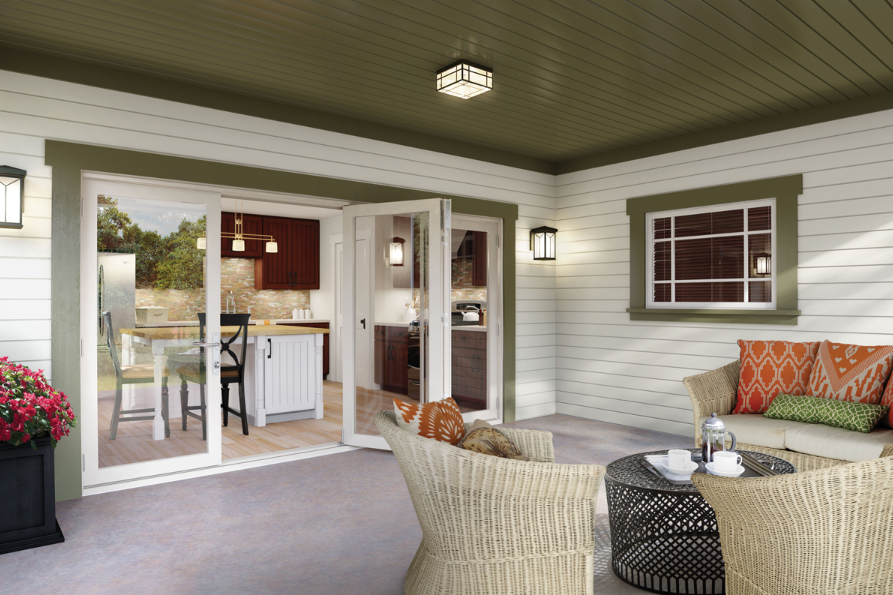 For those looking to mix and match, rest assured that you don't have to stick with one material type. For example, in the past, homeowners may have chosen vinyl windows and vinyl patio doors to match, because they were the same material. Today, you'll see painted vinyl windows paired with a Moving Glass Wall System to accommodate the desirability of larger patio door openings to blend interior and exterior spaces.
Our Newest Milgard Doors
Our Essence Series® patio doors added a French Sliding Glass door to the product line in 2016 and in March 2017, we added complementing French Inswing and Outswing doors. The durable fiberglass exterior is strong against the elements and the wood interior creates a timeless natural look that can be stained to match existing interior wood colors. Plus, Essence Series comes with the Milgard Full Lifetime warranty that includes parts and labor.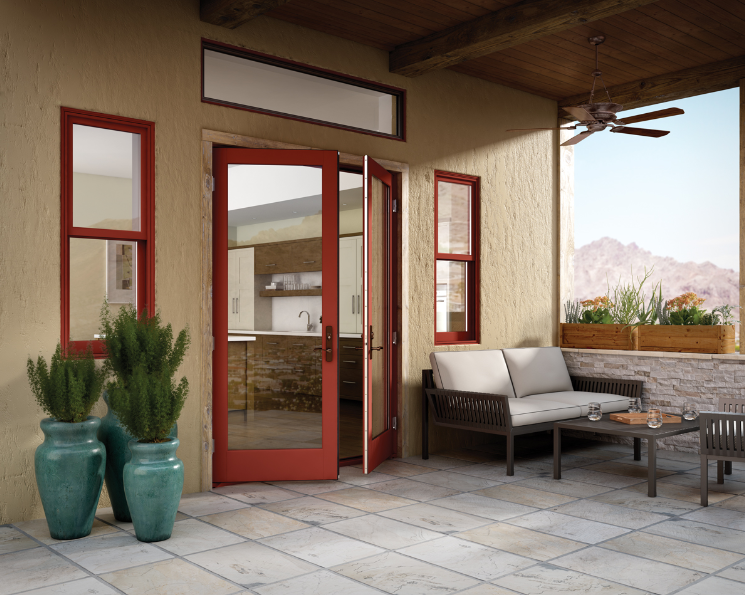 From vinyl to aluminum, wood to fiberglass, Milgard has a patio door to suit the vision you have for your home. From summer gatherings to holiday parties, barbeques to birthdays, embracing the indoor outdoor living trend can help you create the home you deserve to enjoy special moments with those who mean the most.
Sign up for newsletter
Join our email list for home ideas
and inspiration
Contributors
Sashes + Glass is a blog developed to guide you through the window and patio door buying process. From frame style to color, we want to help you set the tone for your house with beautiful windows in the hope that it will bring joy to your living space.