April Fool's Day Fun: Introducing the Glassless Window
Thanks for playing along with our April Fool's joke! Can you imagine what would happen to your home if your windows had no glass? It seems silly to ponder, (making it the perfect April Fool's Day article), but the Milgard marketing team thought it would be fun to point out what makes glass so important when it comes to the windows in your home.
What's so Special about Window Glass?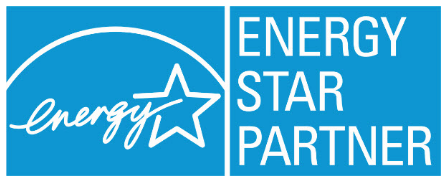 When selecting replacement windows for your home, it's important that the glass is energy efficient. You may just assume that new windows will help keep your home warm in winter and cool in summer, but, it's important to ask about this specifically as there are many options available to consider such as: Low-E coatings, dual or triple panes, glass tinting, gas fills between the panes and even warm edge spacers. Milgard is proud to be an ENERGY STAR® partner and offer windows and patio doors that meet their requirements.

What is Low-E Glass?

Low-emissivity, (or Low-E), glass has a clear coating applied to one side of the dual-pane window to insulate it and reflect heat. Milgard offers both SunCoat® and SunCoatMax®.

What are Dual and Triple Paned Windows?

Also called "glazing", this refers to the number of panes of glass, separated by an air space, that make up the window. Both options improve insulation against heat transfer. Triple pane are often selected in colder climates and also for superior sound control for homes near airports, trains and highways.

What is Glass Tinting?

Tinting adds a color to the glass that reduces the amount of heat coming into your home, as well as providing privacy. Plus, it can help lower the amount of ultraviolet light coming into your home, which can fade carpets and furniture.

What are Gas Fills and Spacers Between Glass?

The addition of argon gas filled between two panes of glass can improve thermal performance and spacers improve insulating properties by blocking heat and aid in reducing condensation.
Does my Window Frame Help Energy Efficiency?
In addition to glass options, the frame material you select can also determine how energy efficient a window will be. Vinyl frames are especially energy efficient due to the ability to trap air. In addition to their insulating properties, vinyl frames are UV resistant, require little maintenance and can be an affordable option when compared to wood or fiberglass.
Thanks for playing along with us this April Fool's Day! Enjoy your view through a beautiful piece of glass. 
Sign up for newsletter
Join our email list for home ideas
and inspiration