Energy Efficient Wood Windows Upgrade a Country Cabin
With a desire to get away from the hustle and bustle of city life, this beautiful country cabin style home in California was hand built, from the ground up, by the homeowner himself. His construction details went all the way down to the window frames that were made of solid wood. Although beautiful, wood tends to rot over the years, and his hand created windows were showing significant wear and needed to be replaced to give the home renewed life.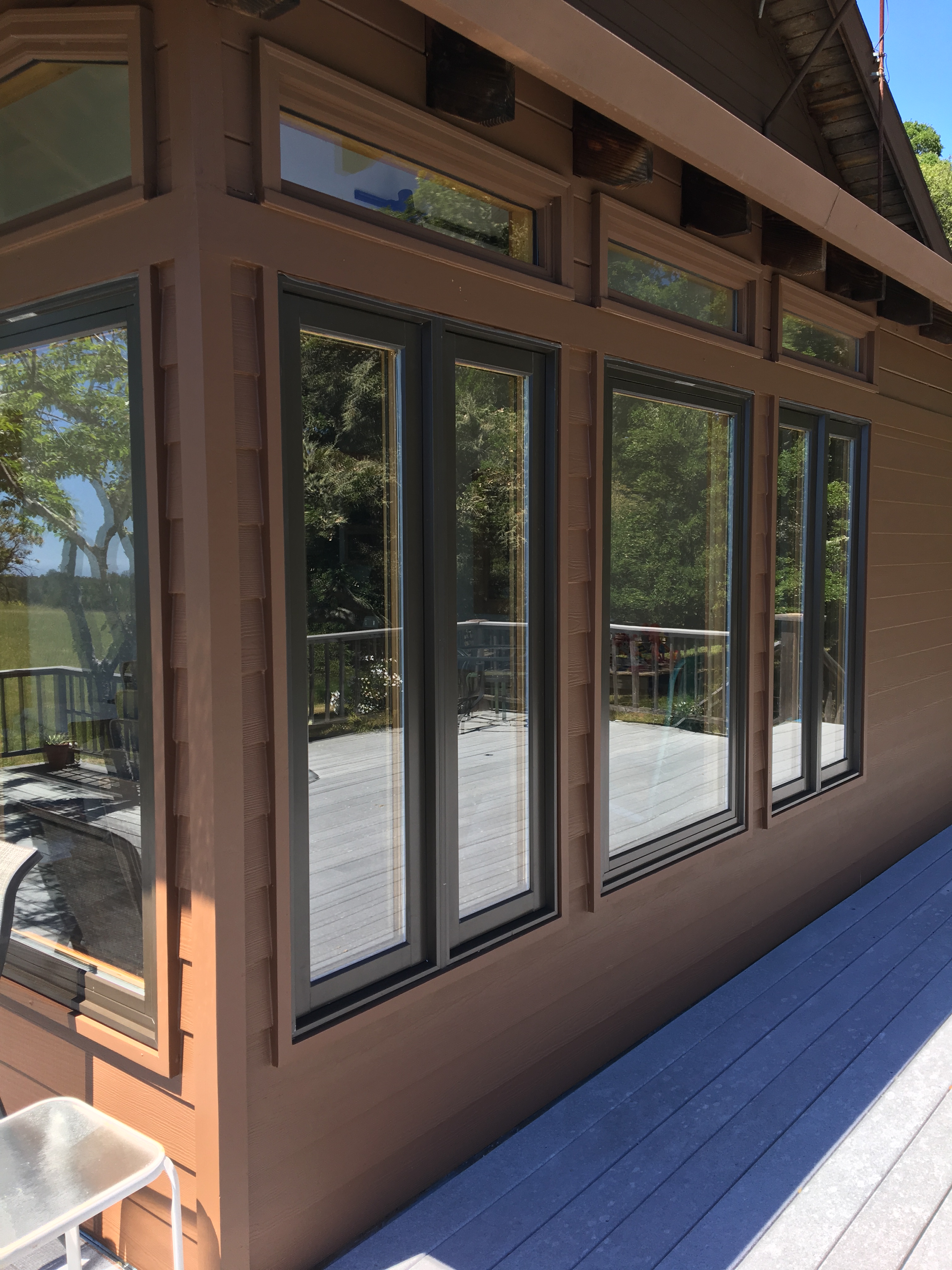 For the new windows, the homeowner wanted to keep the look and feel of a wood window, but was also hoping to find a maintenance free product. The previous handmade windows created a lot of work over the years to keep the home protected from the elements. The promise of a maintenance free wood window was very appealing.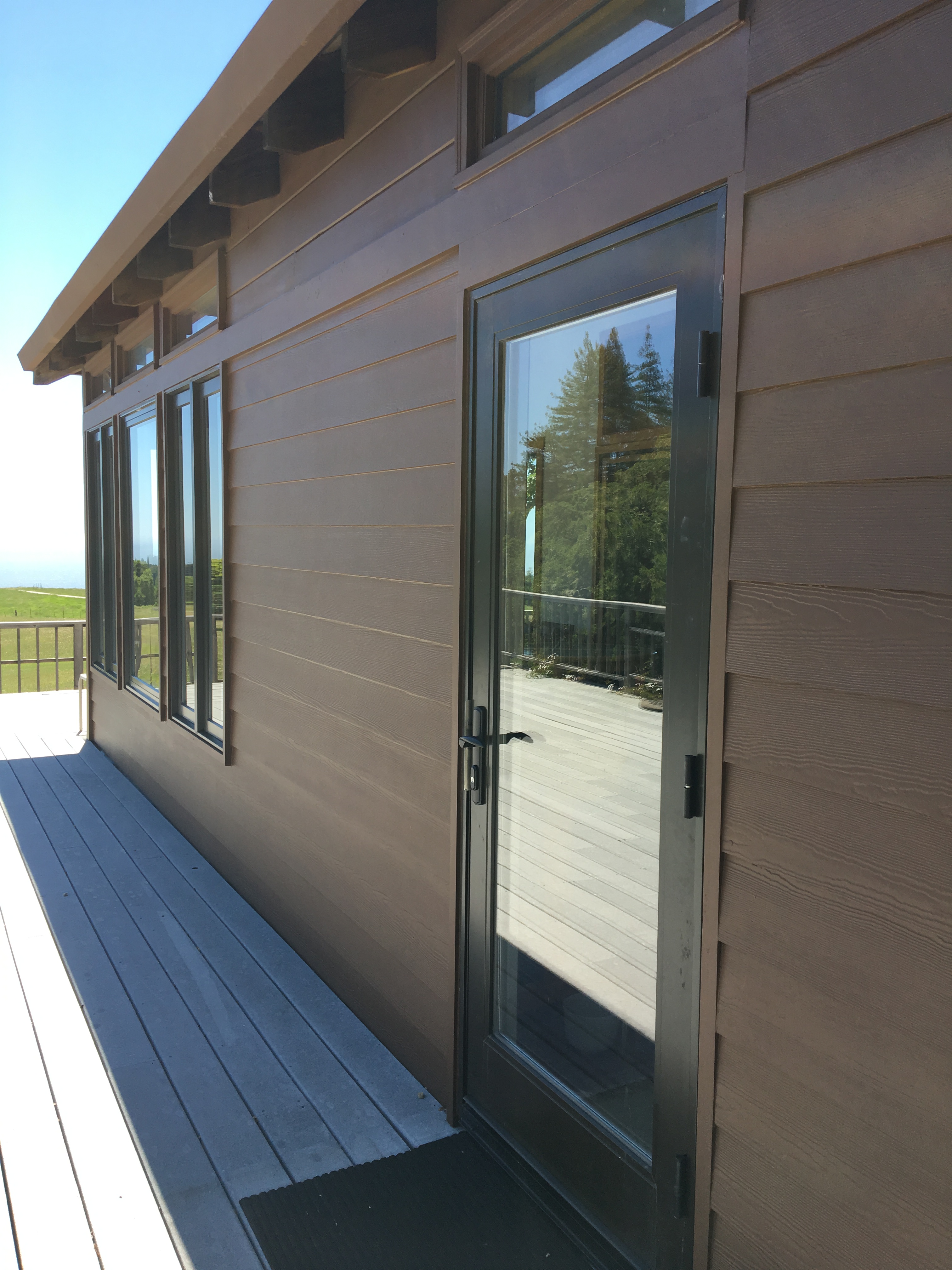 With the recommendation of The Skylight Place, Milgard® Essence Series® wood windows were selected for many reasons: their thick framed, wood window look; energy efficiency; durability and most importantly, the Full Lifetime Warranty.
"My favorite part of the project was that we were able to match the interior wood look and now the homeowner has energy efficient windows," said Paul Eastman from The Skylight Place. "The Black Bean exterior finish looks great with the new siding. The wide frames give the feeling of a wood window on the exterior, but, they are made of fiberglass for durability."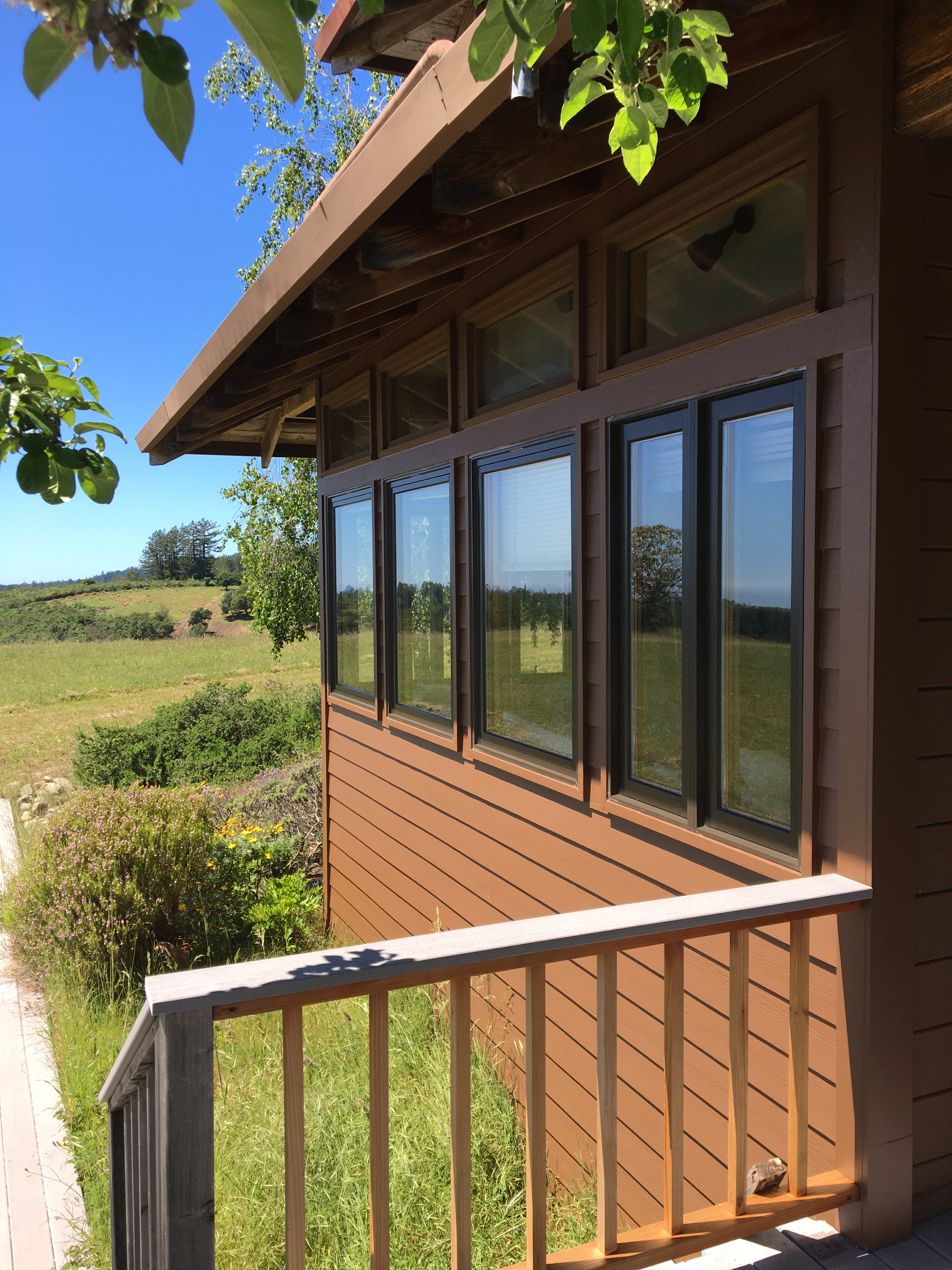 The homeowner was very pleased with the final result. The new Essence Series wood windows blended in nicely with the original cabin look and feel and keep the "hand-built" feeling.
Project Info:
Milgard Series Used: Essence Series® wood windows and patio doors in the color Black Bean
Contractor: The Skylight Place 
Photographer: The Skylight Place
Location: Southern California
Sign up for newsletter
Join our email list for home ideas
and inspiration
Contributors
Sashes + Glass is a blog developed to guide you through the window and patio door buying process. From frame style to color, we want to help you set the tone for your house with beautiful windows in the hope that it will bring joy to your living space.