Getting Creative with Window Designs - The Faux Single Hung Casement
Do you need the maximum ventilation that a casement window offers, but also need the traditional look of a vertical sliding window (otherwise known as a "single hung")? You can create just the right look by using grids.
Take this window for example. It looks like a very traditional single hung window with the colonial grids on the top sash. But take a closer look...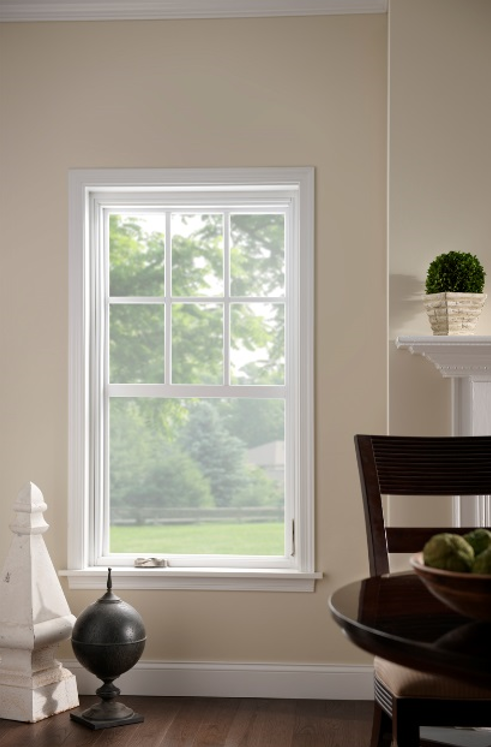 The hardware shows you that this is actually a casement window. (You can tell because of the operating handle at the bottom and the sash lock on the right.) This window is hinged on the left jamb and swings out when open, rather than the bottom half sliding up. 
This illusion is created with the grids. Specifically, it is using a 2-1/4" check rail across the center with 1-1/8" simulated divided lite grids in a colonial pattern.
Why create this illusion? Because a casement window can provide the maximum amount of ventilation in a room.
Plus, if you need to match an exterior look based on an existing style in your house, or to conform to a look that is part of your housing community, this is a great option. (It really looks amazing, doesn't it?)
Ready to get creative? Ask your local Milgard Certified Dealer how to mix and match configurations to meet your specific needs the next time you are shopping for windows. You might be surprised at what you can do.
Sign up for newsletter
Join our email list for home ideas
and inspiration
Contributors
Sashes + Glass is a blog developed to guide you through the window and patio door buying process. From frame style to color, we want to help you set the tone for your house with beautiful windows in the hope that it will bring joy to your living space.