Wood Windows Enhance an English Cottage
An interview with designers Dave Lawson and Jeanie Bartholomew.
How the Project Began
DL: A tree fell on cabin owned by our clients, near their main house.  The homeowners decided they wanted to rebuild making it as a guest house for family and friends to visit. 
JB: Dave Lawson brought me on early in the project and we reviewed preliminary plans. I was excited to be a part of a project like this.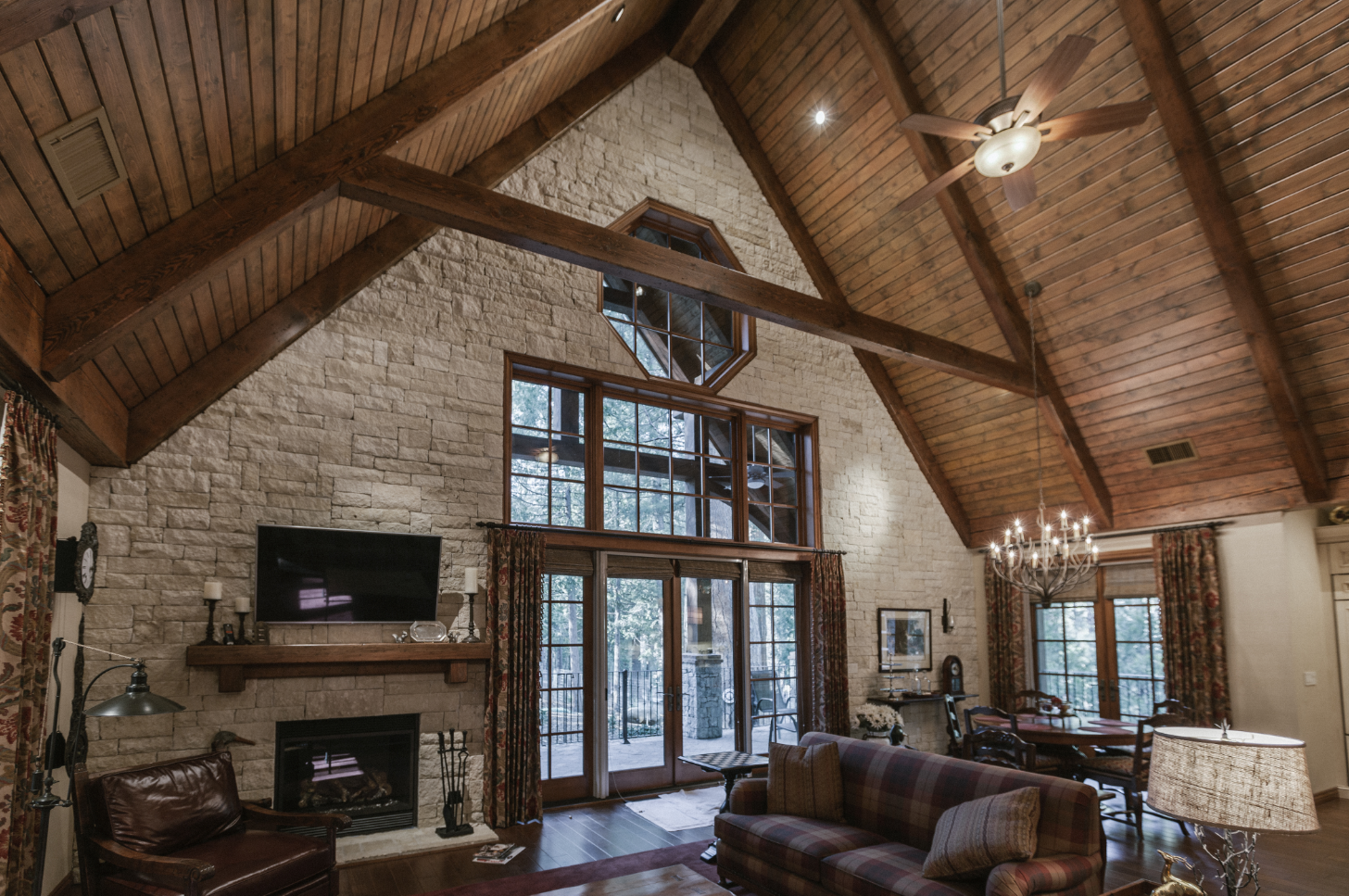 The Design Process
DL: The homeowner identified the style they wanted as an English cottage style.  After bringing on Jeanie to help with my clients vision, we added a civil engineer to ensure the style could support the design, which included a solid stone exterior and slate roof. Incredible detail went into the project and the majority of the work done by local crafts persons.
JB: Homeowner had a clear vision of what they wanted. It's our job to make their dream a reality.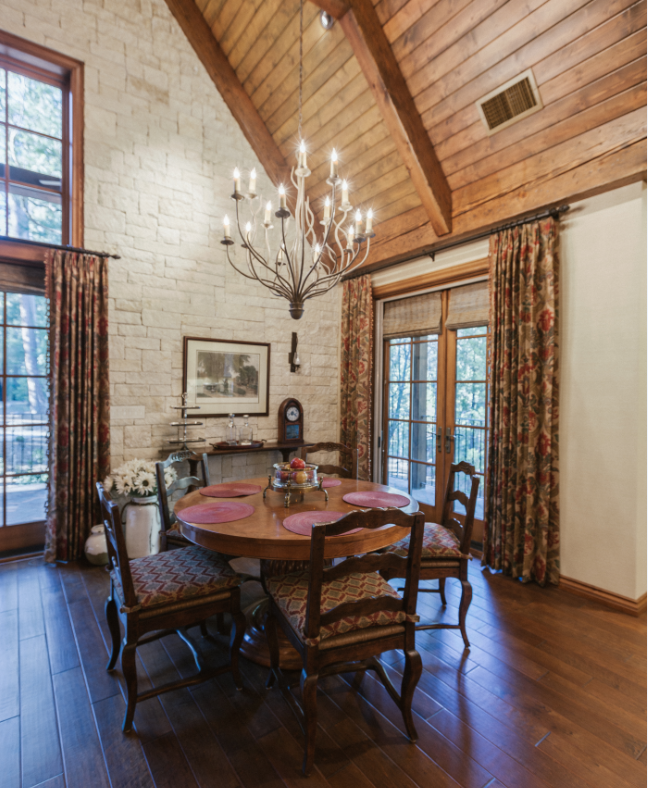 Why Milgard Essence Series® Wood Windows
DL: I've been using Milgard® products for some time and have always appreciated the reliable warranty service. I learned about the Essence Series wood window line at a local event and because this project needed a high end window to achieve the English cottage look, Essence Series was the perfect choice.
JB: We knew we needed a high end window & patio door product. We wanted to use the Milgard Essence Series windows and doors because they are the only wood window we know of with a true lifetime warranty. Plus, the fiberglass exterior stands up against the snow in winter the heat of summer.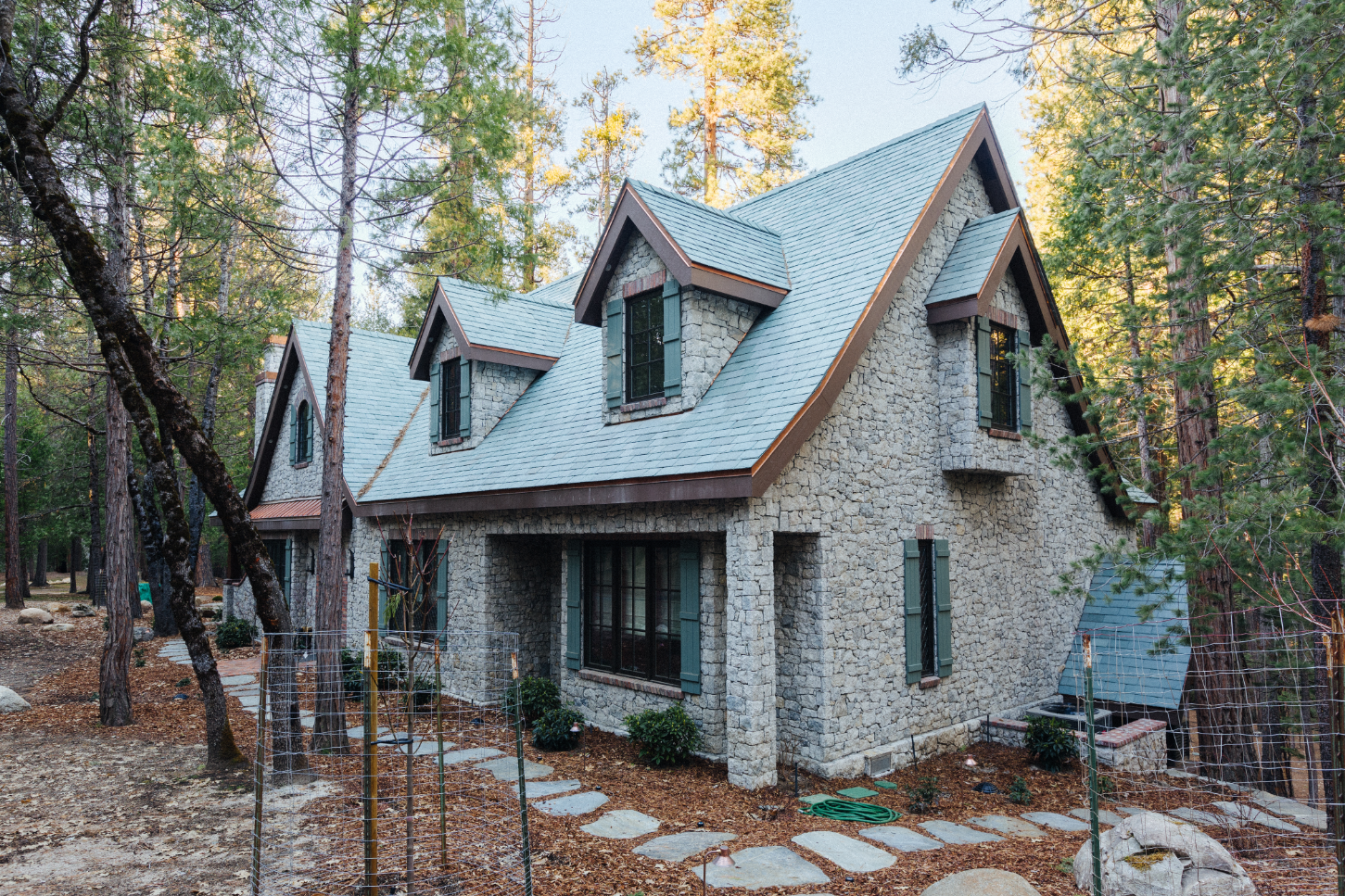 A Clear Vision for the Project
DL:  This was a dream project with an opportunity of creating the clients clear vision of an English cottage look with no budgetary limits.
JB: We loved working with the homeowner and sharing their passion for a specific look.  The location in the woods was also amazing.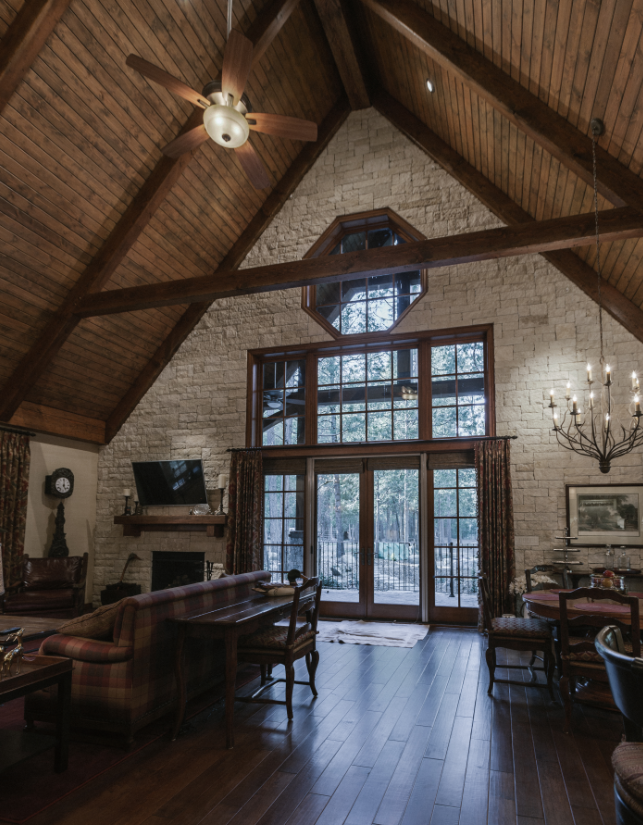 The Flow of the Room
JB: When reviewing a project, I determine how the client wants the space to flow and use that to reflect their personal style. I also ensure that California's strict title 24 energy requirements are met or in some cases, exceeded.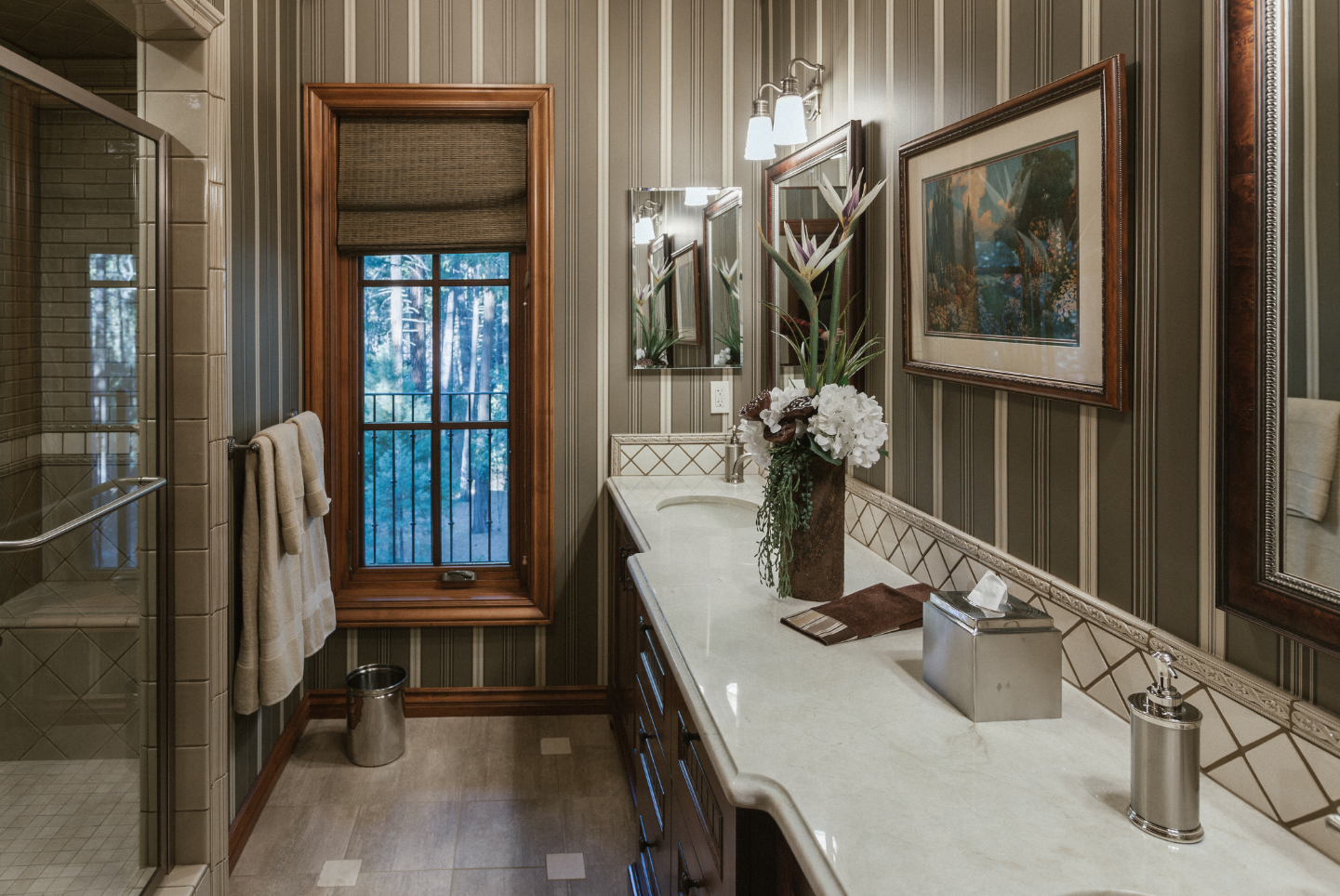 Advice for New Construction Projects
DL: Do your research and put together a quality group of people.  Get an Energy Consultant early in the project to ensure meeting Title 24 requirements.
JB: Prepare in advance by determining the design and traffic flow from the homeowner's perspective. Then, fine tune the design and flow of the living space using 3D modeling.
"Everyone involved on the project delivered even more than expected," said Lawson. "I've know the homeowner for years and was honored to bring their vision to life with such an amazing team. I've been working with Joe and Nicole Millhoff, 0wners of Yosemite Glass & Window, for many years as well. They did the installation of the windows and patio doors. So, the project was a labor of love with a team of professionals who are at the top of their field."
Project Information
Milgard Certified Dealer:  Yosemite Glass & Window
Milgard Series Used: Essence Series® wood windows and patio doors
Builder:  Dave Lawson, Lawson Construction, Inc.
Designer:  Jeanie Bartholomew, Yosemite Drafting & Design
Civil Engineer:  Crandall Engineering
Photos by:  Joe Goger Photography
Location: On the Merced River inside the Yosemite National Park boundary, California
Sign up for newsletter
Join our email list for home ideas
and inspiration
Contributors
Sashes + Glass is a blog developed to guide you through the window and patio door buying process. From frame style to color, we want to help you set the tone for your house with beautiful windows in the hope that it will bring joy to your living space.