Wood Windows Maximize Views and Open Up a Remodel
Open Concept Floor Plan
This 1950's ranch style home in Portland, Oregon contained a kitchen, dining room, and living room in separate spaces. The homeowner was looking for an open concept floor plan that would open up the space into one grand room. Plus, they wanted to take advantage of the view from their residence which they could only see from one small window in the existing footprint of the house.
Before: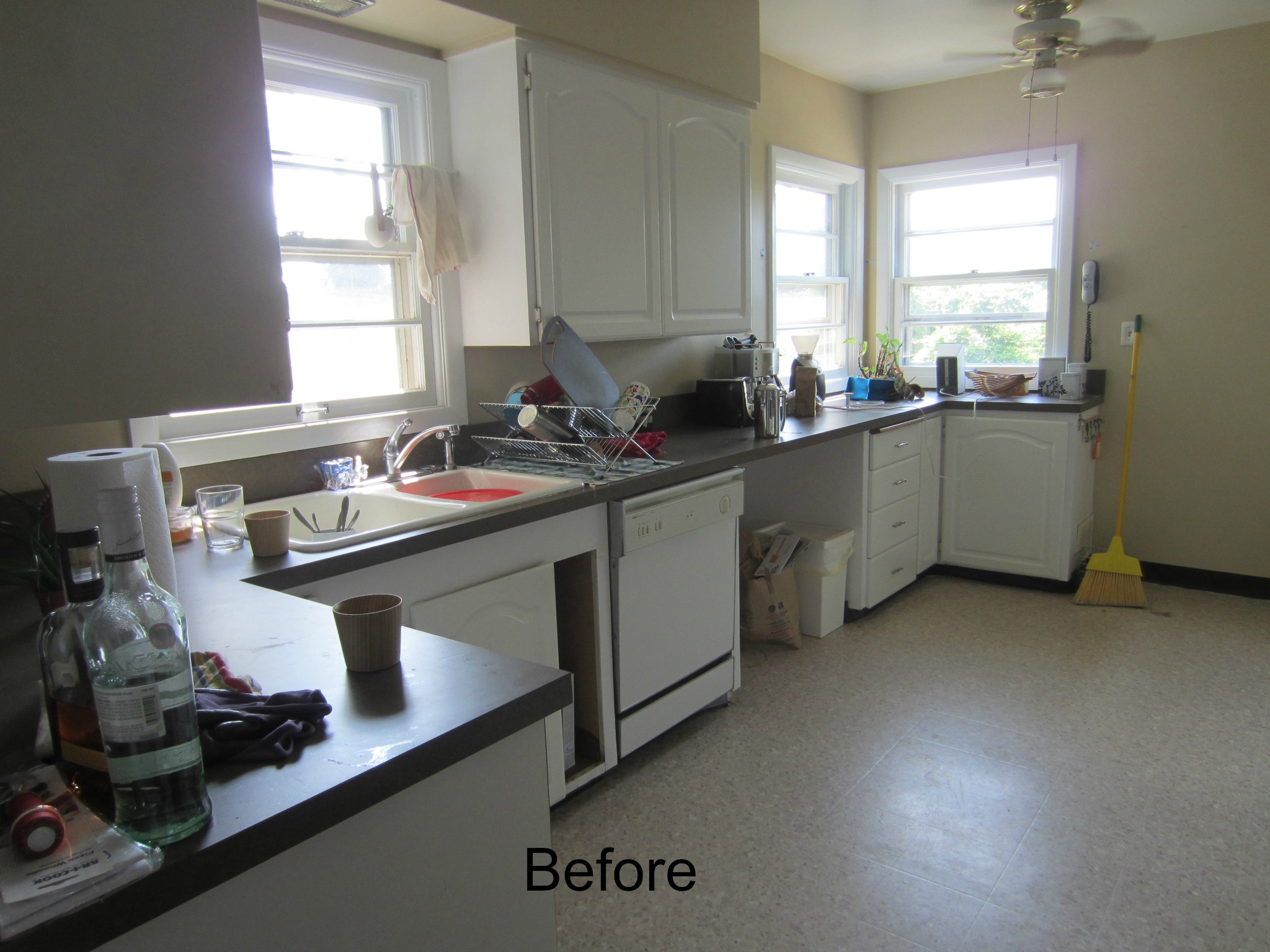 After: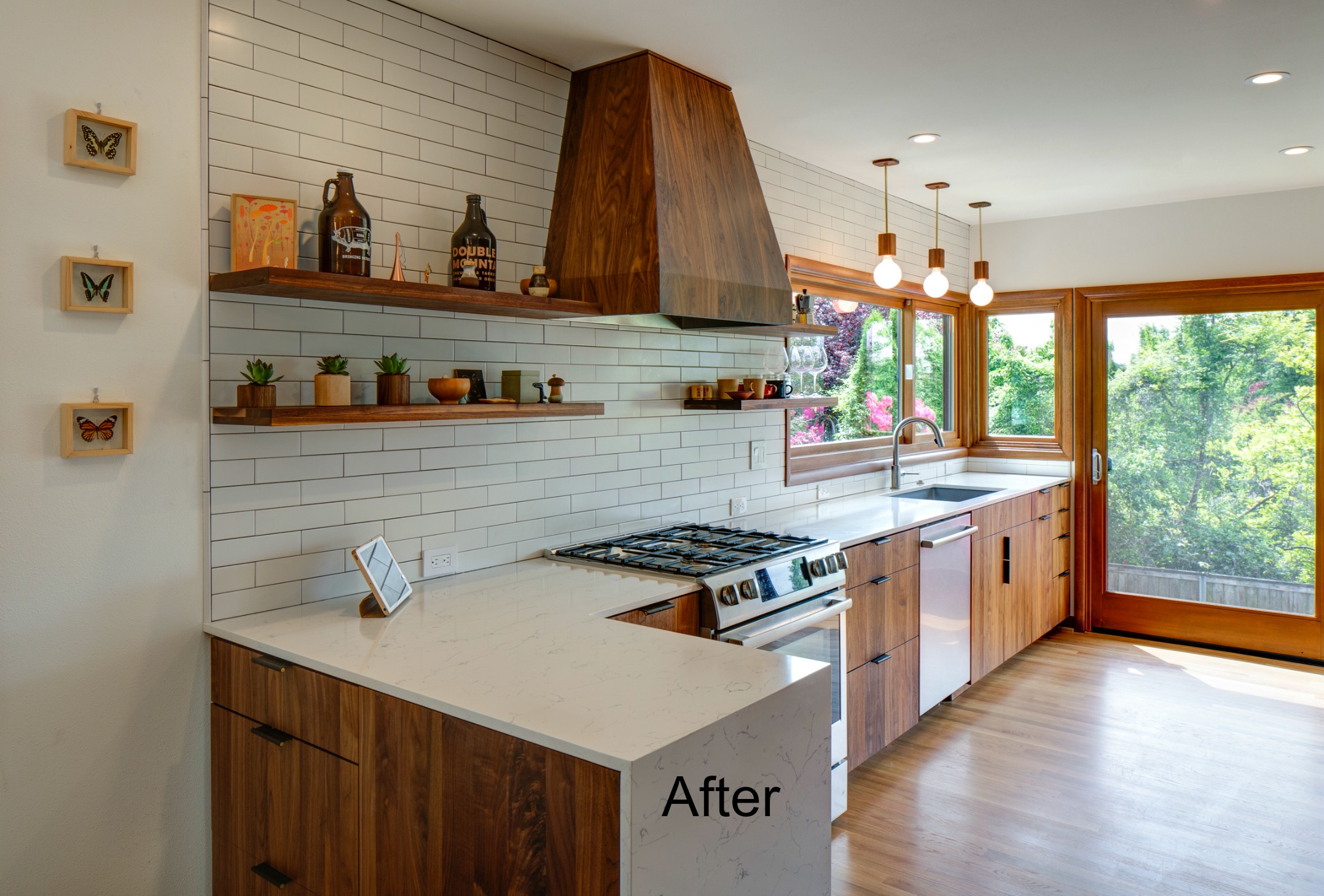 Architectural Details Make the Difference
The original house had some nice details such as mahogany trim and strong horizontal lines which were the inspiration of the redesign. "We wanted to respect the architecture while also making something more contemporary and unexpected," said Marty Buckenmeyer, of Buckenmeyer Architecture Firm. "We chose the Milgard Essence Series® wood window line because we wanted the exterior durability of fiberglass and the interior richness of stained wood, which we matched the solid walnut cabinets. Milgard was also willing to create custom configurations, like the asymmetrical horizontal slider over the sink."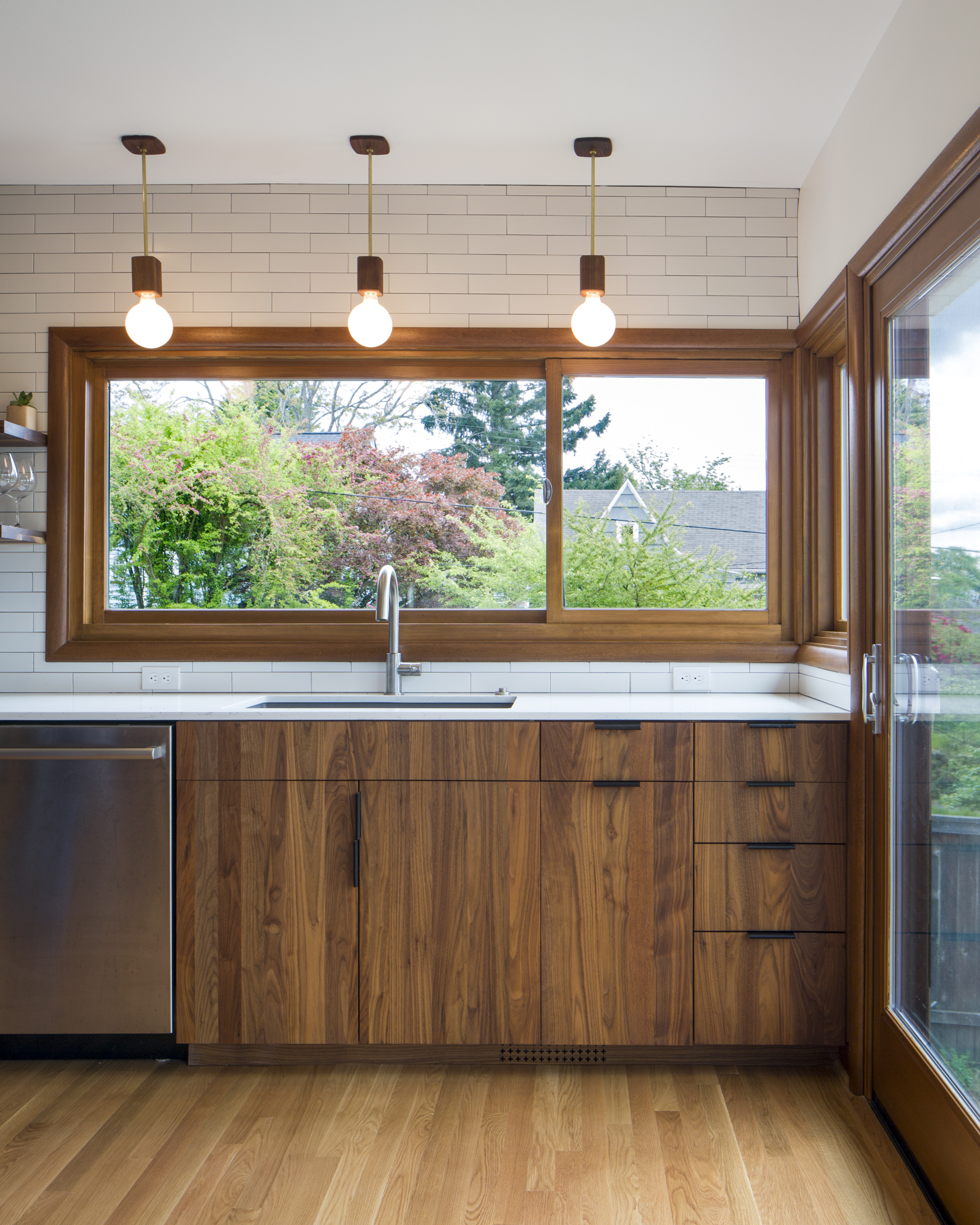 Window Seat Transformation
"My favorite part about the project turned out to be the window seat in the master bedroom. This feature replaced what used to be a windowless closet.  Now it's a cozy reading nook with a lovely view," said Marty.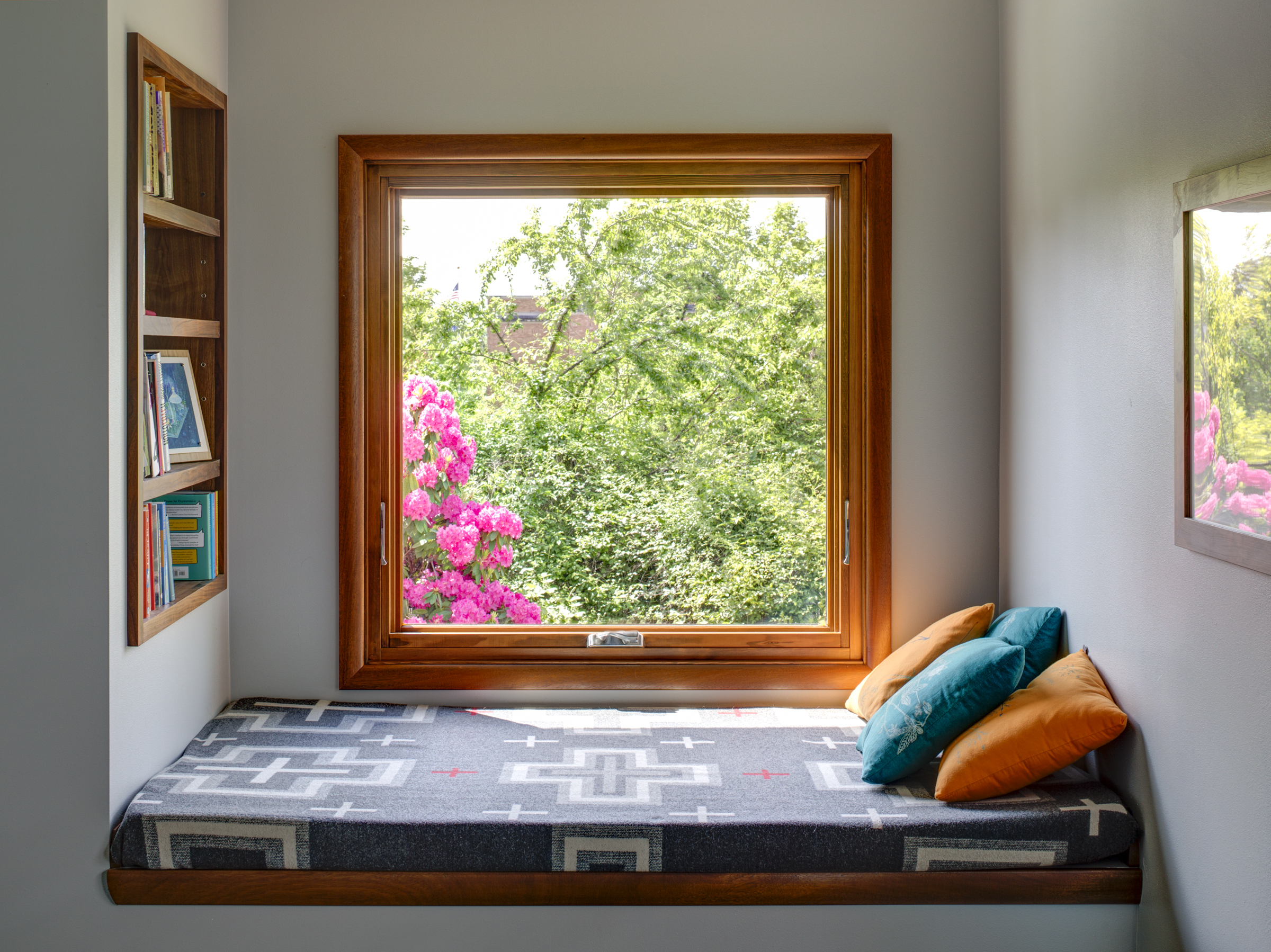 Tips for Home Remodeling Projects
For others taking on a home remodeling project, Marty suggests the following: "Start with a good plan and put it down on paper.  This serves as your roadmap and communicates the design intent to the general contractor. It is also important to look for architects and contractors that are willing to be your partners in the design and construction process."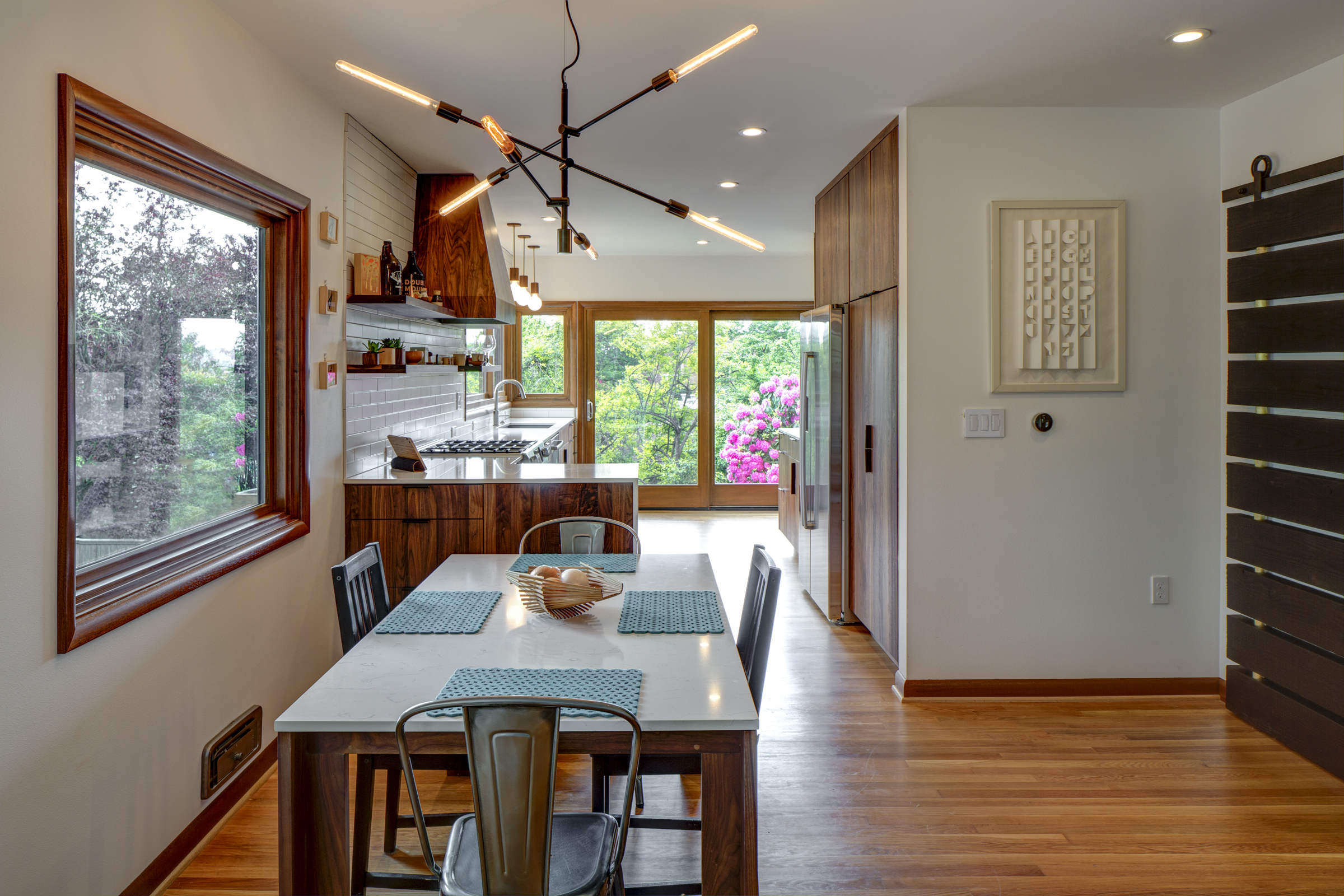 Project Information
Milgard Product Used: Essence Series wood windows and patio doors
Architect: Buckenmeyer Architecture  
Contractor: Don Jensen of Synergies Renovations, LLC
Photographer: Jeff Amram Photography  
Location: Portland, OR
Sign up for newsletter
Join our email list for home ideas
and inspiration
Contributors
Sashes + Glass is a blog developed to guide you through the window and patio door buying process. From frame style to color, we want to help you set the tone for your house with beautiful windows in the hope that it will bring joy to your living space.