If you're seeking to expand the living space in your home, a bay or bow window might be the way to go. These windows help provide needed space without the hassle and cost of adding an entire room or wing to your house.
If you are curious about incorporating bow and bay windows into your renovation, read on to get your questions answered. You'll learn what distinguishes one kind from another and why they might be ideal for your home.
What is the purpose of bow and bay windows?
Bow and bay windows are one of best way to increase the square footage of your home while simultaneously boosting its curb appeal. These window configurations, (also known as a projections windows or "bump-out" additions), are commonly located in foyers and breakfast nooks, but, you may even see them in bedrooms or living areas. They work well in a variety of places where you might want a little extra space or even a cozy sitting spot.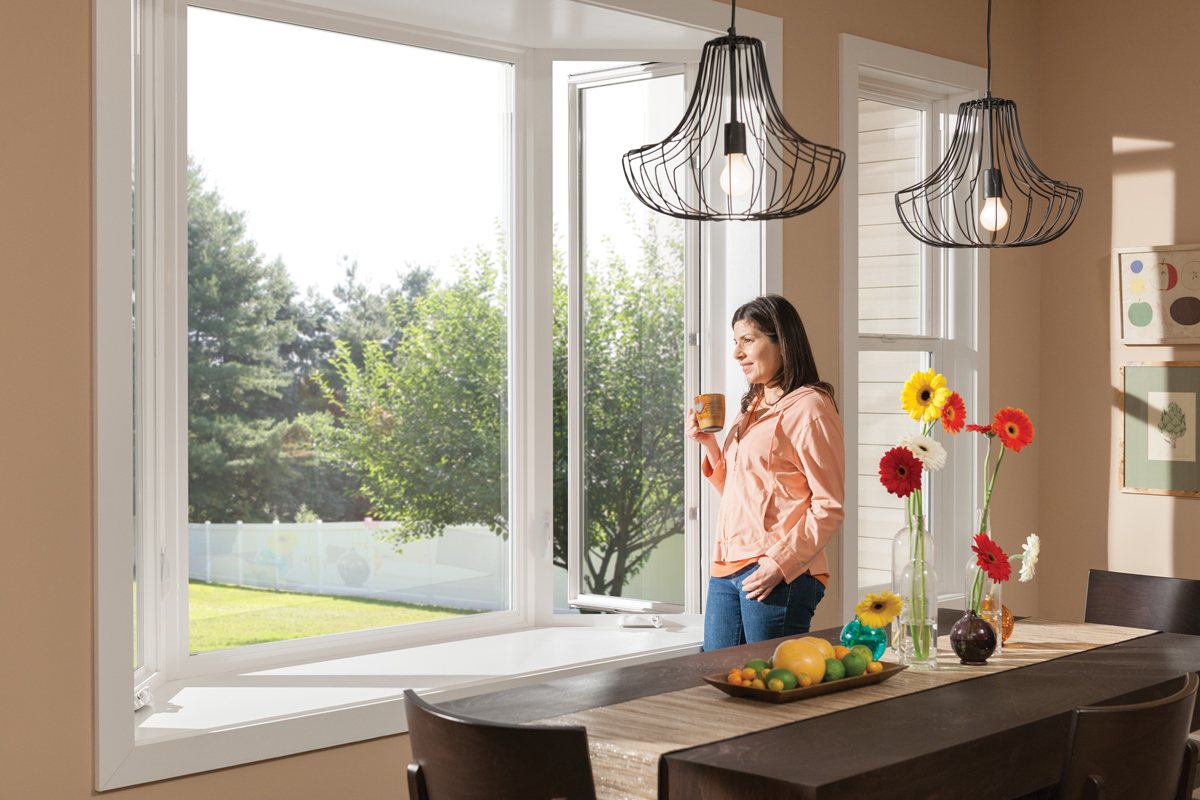 What's the difference between a bay and a bow window?
Basically, a bay window is a configuration of three windows that form half of a hexagon. The middle window is often a fixed picture window, while the two adjacent windows can be either fixed or movable. In addition, the middle window is almost always larger than the other two.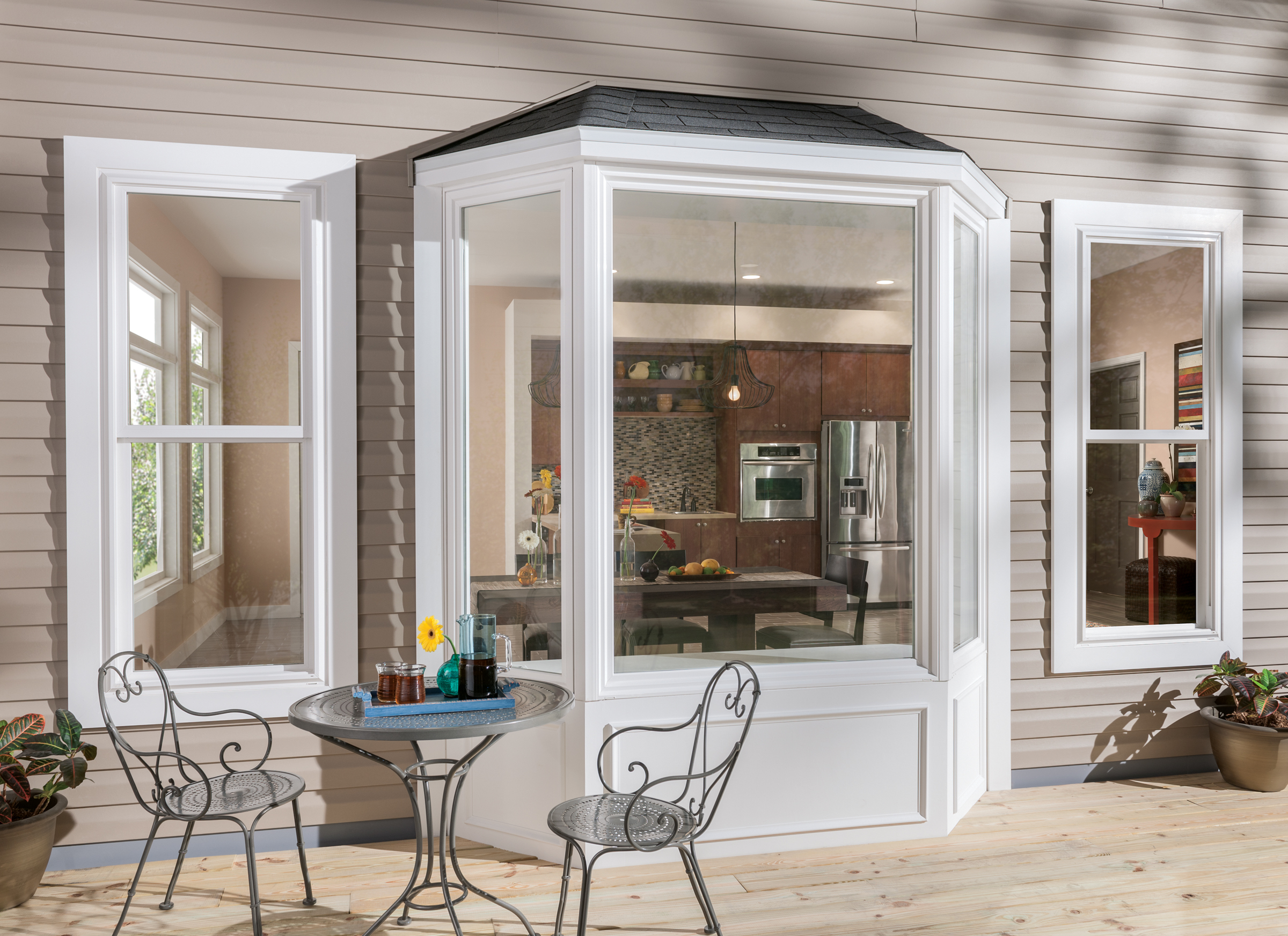 Bow windows, by contrast, usually feature four or more windows in their design, and all of them are the same size. Like the adjacent windows on a bay, bow windows can be either fixed or operational.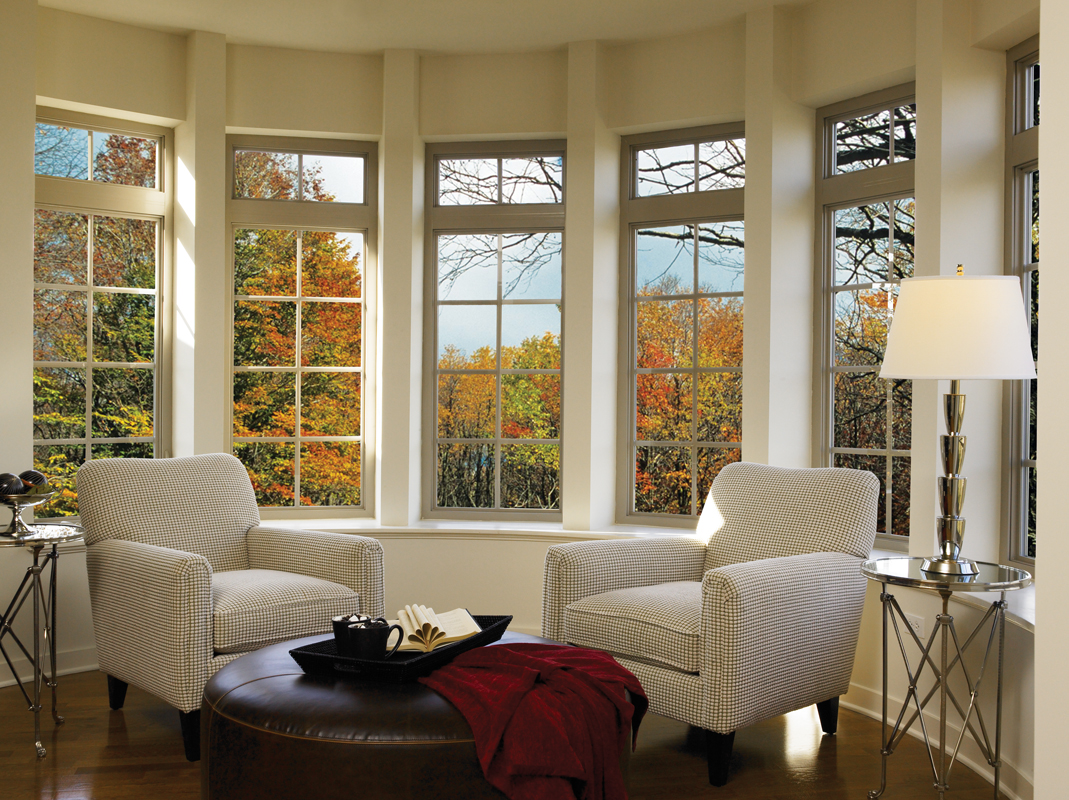 The other key difference is that bay windows normally expand out farther from the house than bows. Bow windows are typically 15 degrees or less, whereas it's not unusual for a bay window to be set at 45 degrees.
Which is better bow or bay window?
The question of which one is superior really comes down to one's own personal style. There's plenty to be said for both; it just depends on whether you prefer a large, fixed window in front (bay) or a semicircle of same-sized windows (bow).
Bay Window Styles, Types and Configurations
Now we'll go into some of the styles of bay and bow windows: oriel, canted, circle and box bay windows. What all these windows have in common is that they project out from the main portion of the home. And in doing so, they add a certain aesthetic.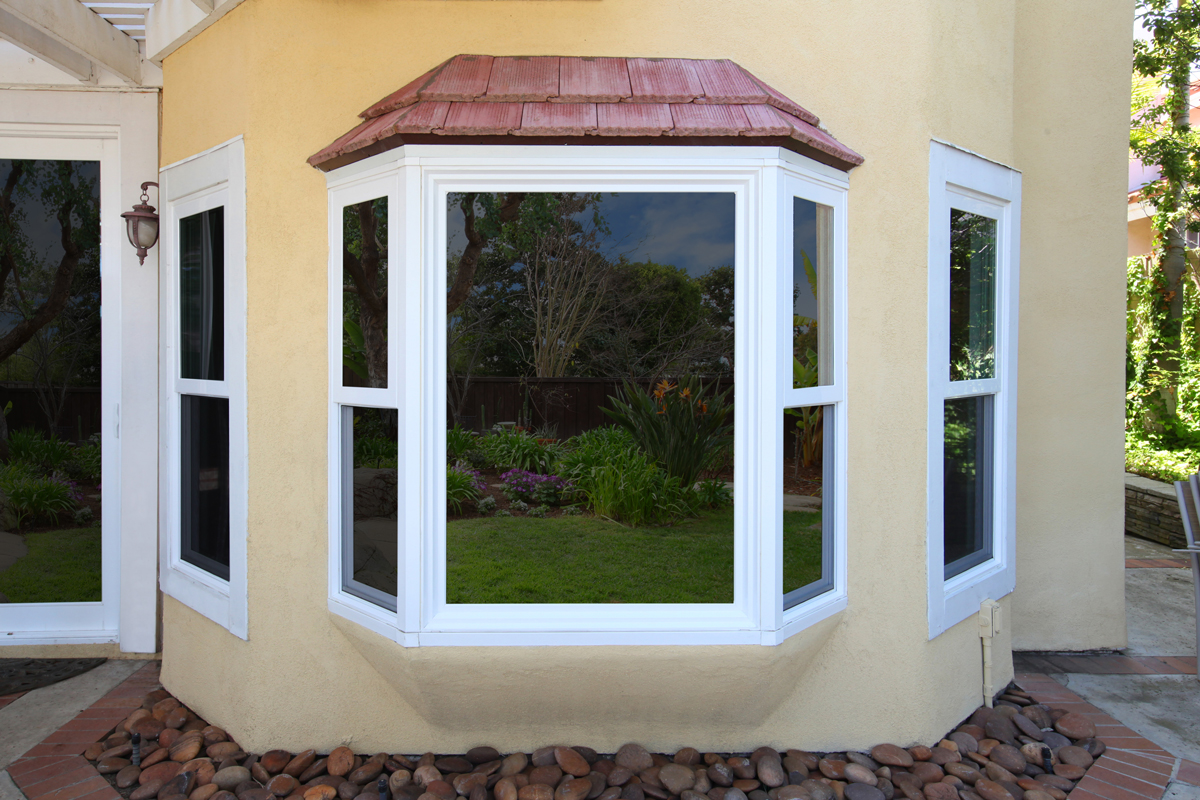 These windows also come in numerous configurations. With bay windows, if you want the two side windows to be single-hung, double-hung, casement, or sliding, that can be accommodated while still adhering to the classic bay window look. Moreover, although it's not standard, you could put a movable window in the center – or fixed windows on the side. The only limits are your own imagination.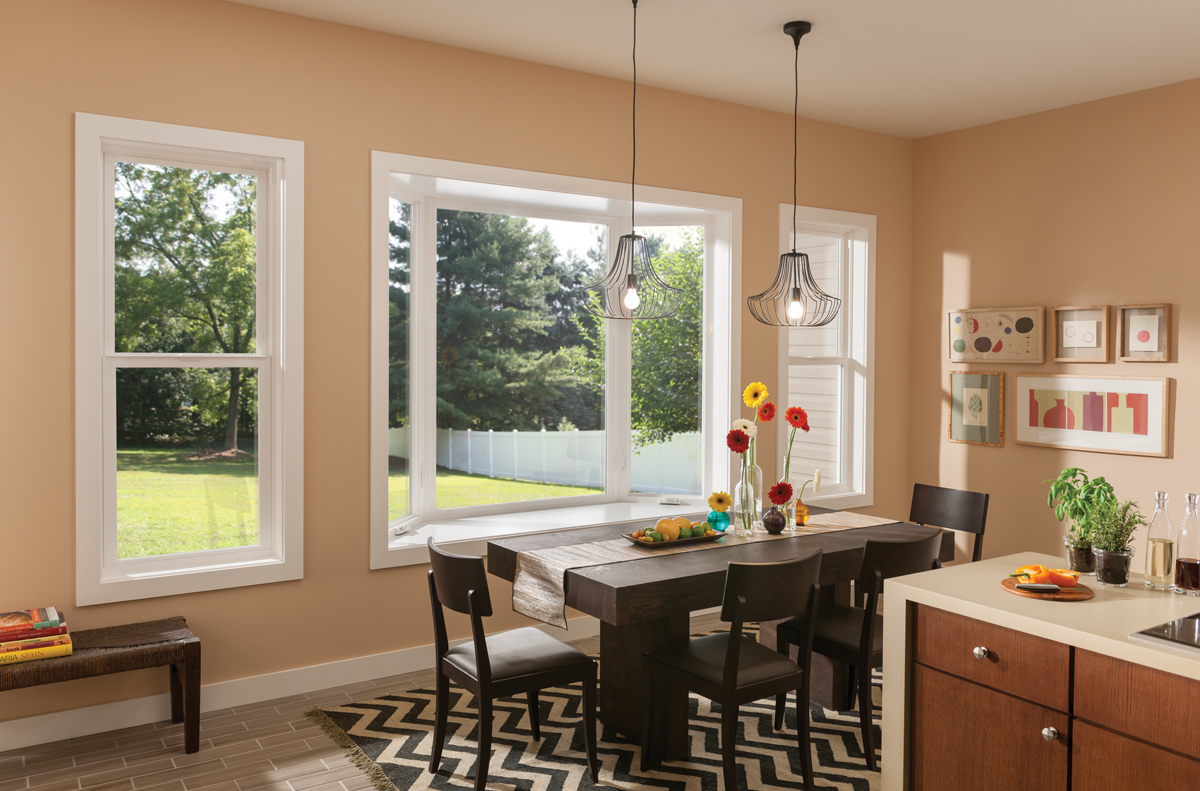 Bow windows tend to have even more variations than bays. The windows in a bow are often the same size, and they can be single-hung, double-hung, sliding, casement, or some other kind of window. It's entirely to you. Indeed, you could even mix it up by putting, for example, single-hungs on the edges and fixed windows in the interior of the bow.
But regardless of whether you choose a bay or bow window, you can add to its aesthetic by selecting a grid option. Depending on your preference, your bay or bow window can have Colonial, diamond, drop, or myriad other grid designs.
As you're perusing literature on bay windows, you'll invariably see the term "oriel window." Oriel windows are bay windows that do not touch the ground; consequently, they're generally found on upper floors.
Canted windows, on the other hand, are standard bay windows that are usually found on the first floor. These windows are sometimes referred to as "classic bay windows," because they nearly always feature the traditional bow window configuration mentioned above (i.e., one fixed window flanked by two smaller windows).
Then there are circle windows. These bow windows aren't common, but they do project a certain charm. With circle windows, an actual circle is created on the inside by using mulled windows at an X angle. The more windows and angle the bow has, the more it resembles a circle.
One type of bay window that can be found on any floor is a box bay window. These windows are typically rectangular bump-outs, and there's no set number of windows: It's not hard to find examples that have one, three, four, or even more windows.
Can you change a normal window to a bay window?
Now that we've discussed the definition and variations of bow and bay windows, let's talk about incorporating them into your space. Many people wonder if you can convert a regular window into a bay window. The answer is yes; it's just a matter of adding space that juts out from the wall. Most remodelers have the equipment and the expertise to replace a standard window with a bay window.
Are bay windows outdated?
From a purely aesthetic perspective, bay and bow windows can invigorate the look of a home without making a radical departure from the original floor plan. Gaining extra room in your home and allowing for an improved design that feels more spacious is desirable benefit.
Plus, by incorporating bay or bow windows, you can eliminate the monotony of a flat wall surface on the interior and exterior walls of your home. This is why bay and bow windows will never go out of style: These edges and angles will not only give your living quarters a sharper look, but also help bring natural light to your space.