Do the patio doors you have in your home fit your needs? When you purchased your home, you may not have given a lot of thought to the style and type of doors you had, but, there are a number of things to consider if it's time for replacement patio doors.
This article will focus specifically on sliding glass patio doors and how to find the best one to suit your home. From aluminum to fiberglass and vinyl, each material type can help provide a grand entrance to your patio and help you achieve your goals for outdoor living.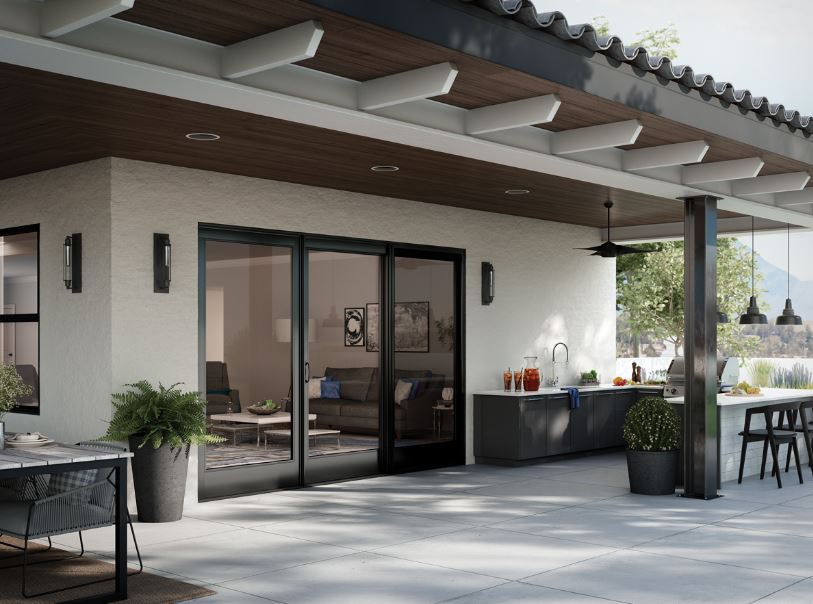 New Sliding Glass Door Questions to Ask Yourself
When thinking about which sliding patio door is best for you, we recommend asking yourself the following questions:
Do I want to retain the original size of my current patio door or expand the opening for increased daylight or air flow?
How important is durability and ongoing maintenance?
Am I looking for increased energy efficiency?
How important is indoor-outdoor living?
Identifying the elements that are important to you is an important first step. Now, let's look closer at patio door materials to help you narrow down your options.
1) Vinyl Sliding Glass Doors
Vinyl sliding glass doors are a great solution for either replacement patio doors, or new construction. Sliding doors work well in tight spaces or situations where your furniture is close to the door, whereas swing doors need the area clear for the door to open to the inside or exterior. Vinyl looks beautiful on a variety of architectural home styles and can even be ordered with a painted frame color for additional design flair. Vinyl is also exceptionally energy efficient, durable and requires very little maintenance.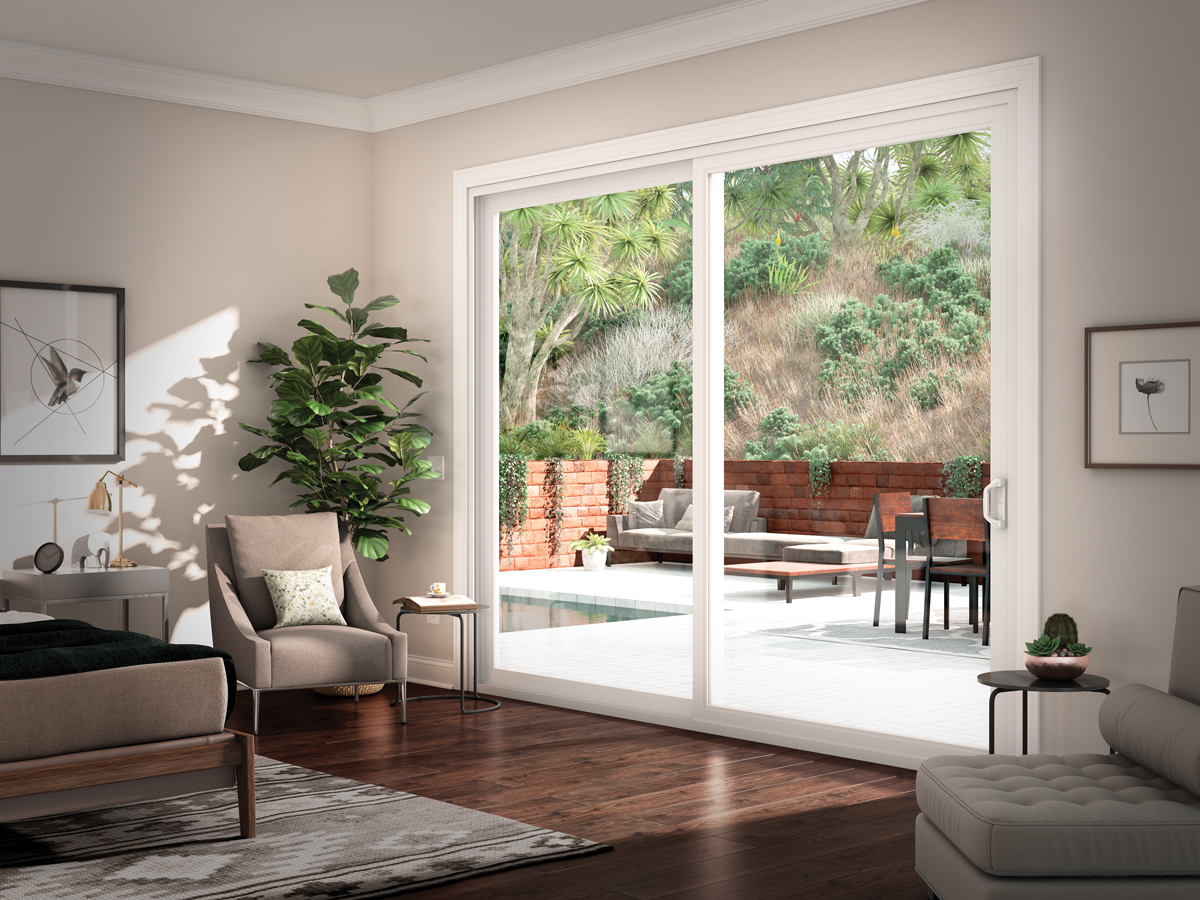 2) Fiberglass Sliding Glass Doors
Fiberglass sliding patio doors are extremely strong and low maintenance. They are durable, energy efficient and can add a touch of elegance to any home. Milgard offers a fiberglass French-style sliding patio door in four exterior frame colors to match your home beautifully. The interior color can be white, or, choose to match the interior and exterior frame colors on Black Bean, Bark or Harmony (shown in photo).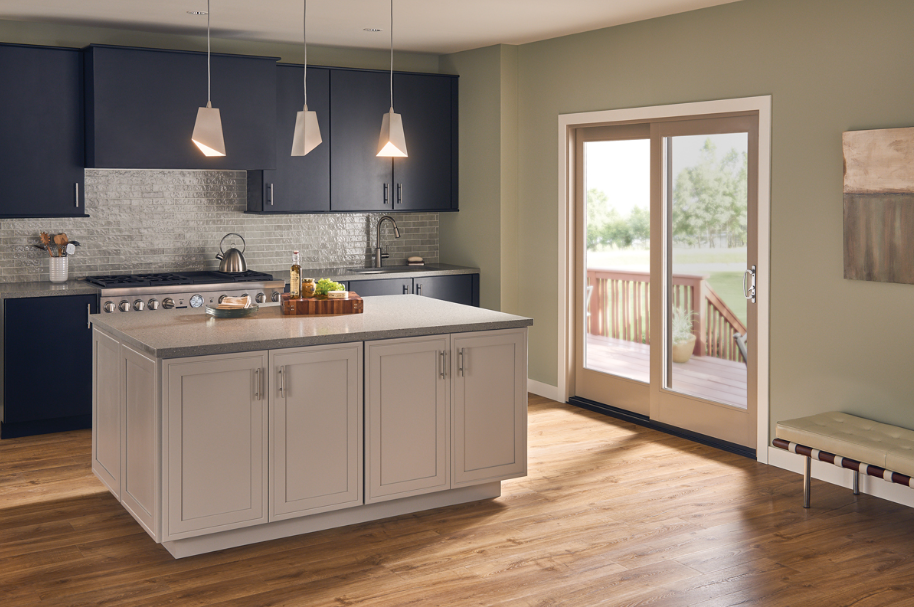 3) Aluminum Sliding Glass Doors
Aluminum sliding glass patio doors can give your home a contemporary feeling. If you are remodeling, consider adding sidelites and transoms for additional light and ventilation to create a wall of windows around your patio door (as pictured). The narrow frames and clean lines help you maximize your view and the strength and stability of aluminum make it a great choice for replacement or new construction projects.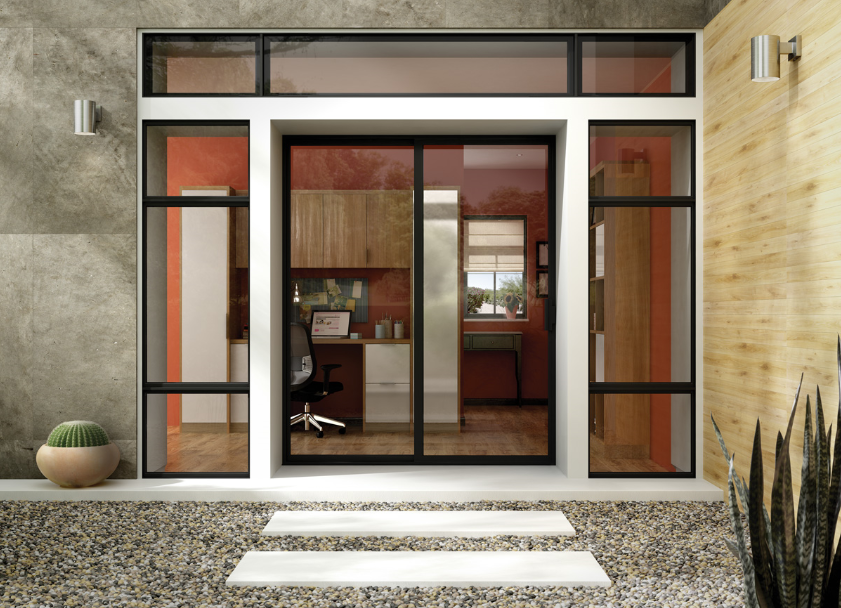 4) Moving Glass Walls Sliding Patio Doors
Glass walls are really stunning and have been gaining in popularity due to their ability to help expand living areas, supporting the indoor-outdoor living trend. They come in three operating styles: Bi-Fold, Pocket, Stacking, and each has its benefits, depending on how you plan to use the space. For example, the panels of a pocket door completely disappear from view when the door is fully open, because they tuck into the wall itself. With stacking doors, each panel stacks on top of the other as you open it (pictured below). And, bi-fold doors are bottom, instead of top loaded, which works well for remodeling projects when you don't want to add a structural header to carry the doors weight.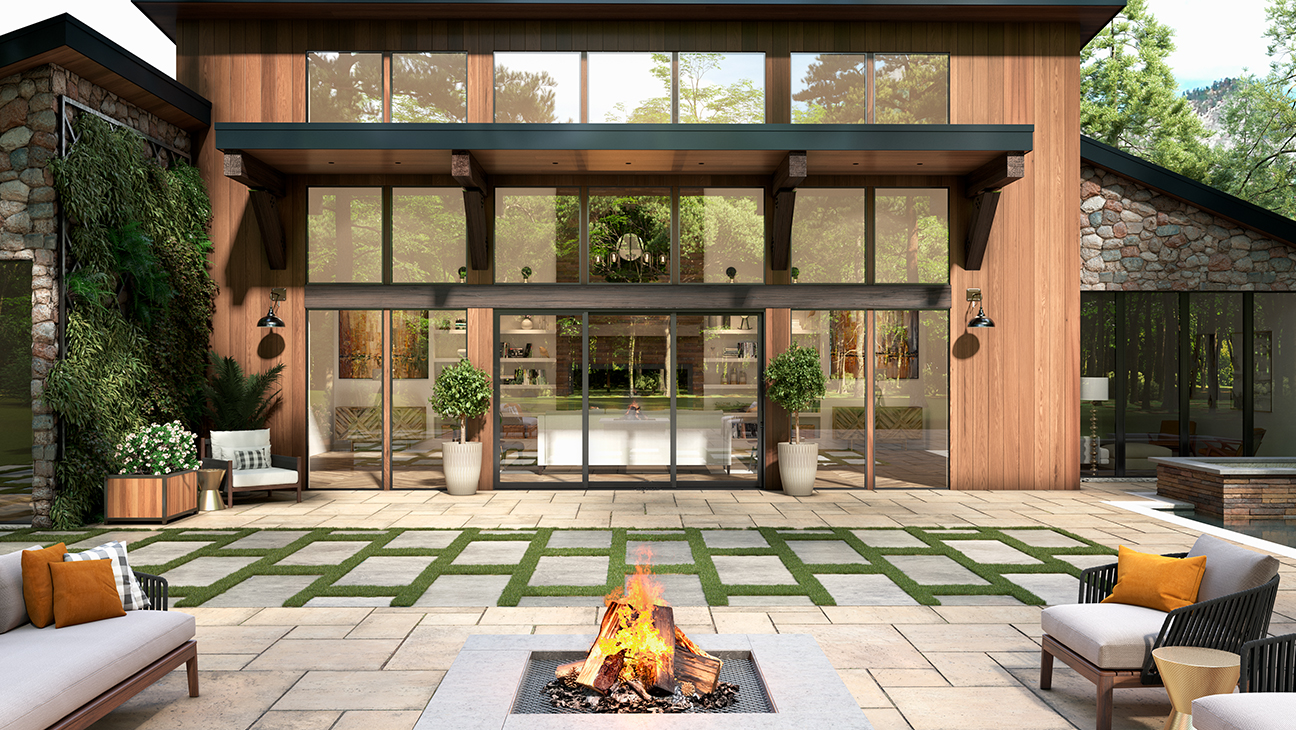 We would love to know more about your project and which sliding glass patio door is your favorite. With custom sizes available and options that suit replacement, remodeling or new home construction, the possibilities are wide open when choosing the best sliding glass patio door for your home. If you need more inspiration, download our free guide with "6 Essential Tips for Choosing New Patio Doors" or browse our photo gallery.