Katie Crittenden
RECEIVER, Pultrusion Division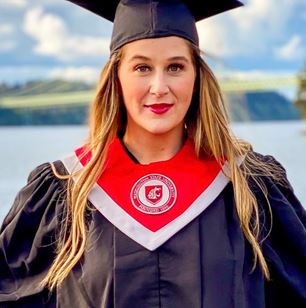 Crittenden joined Milgard as a pultrusion line operator in 2016 and was excited to learn that Milgard offered an education assistance program that covered up to $5,250 per year worth of college expenses. She took classes online, adjusting her coursework around her work schedule, and completed an associate's degree as well as a degree in accounting.
"By working while completing my degree, I was better positioned to take new knowledge and start applying it from day one," said Crittenden. "I was bringing my experiences to group discussions and assignments. Being able to apply the information and tools I was learning in the business program situationally in my current position enabled deeper learning."
As the receiver, Crittenden monitors the supply of raw materials and maintains the records for inventory. She credits her education for how she's been able to make suggestions that improved raw material storage and visual management within the plant.
Corrina Lindborg
MASTER DATA MANAGEMENT SPECIALIST, Corporate Headquarters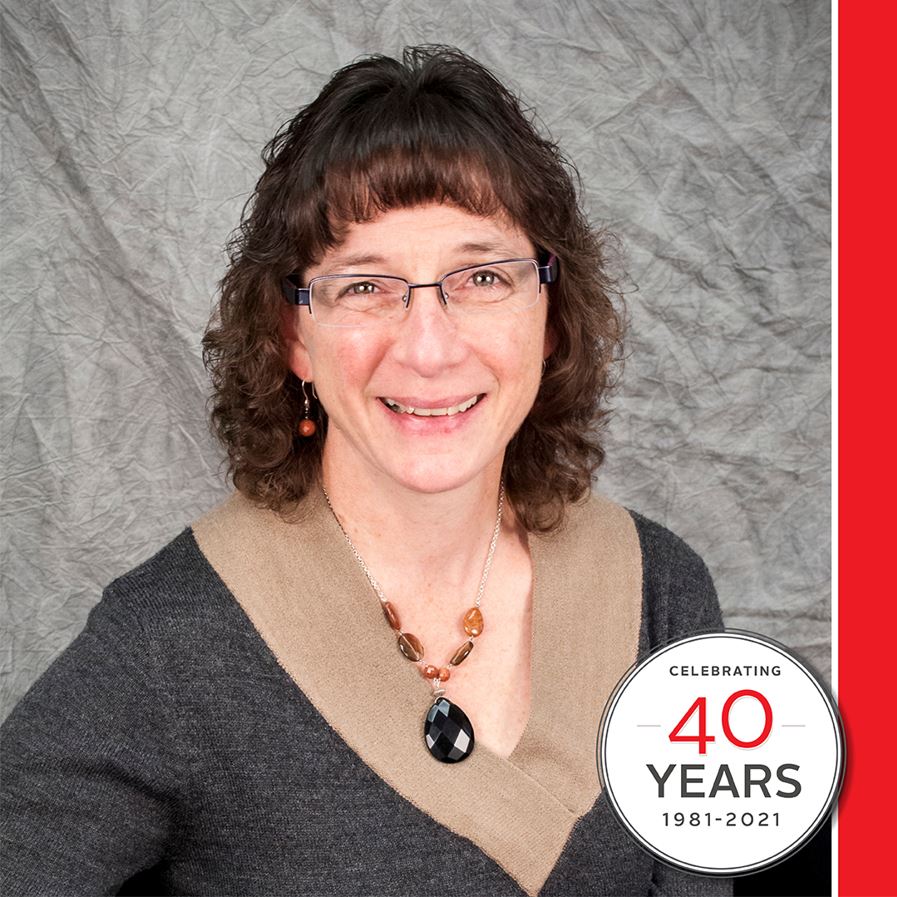 Corrina Lindborg has been with Milgard for 40 years working her way through the organization starting as a Receptionist. She's changed locations as well as roles, joining the Accounts Payable Department, Inside Sales and Service as well as Purchasing. Her most current title at Milgard is Master Data Management Specialist where she maintains the purchasing end of Corporate pricing in the ordering systems as part of the Supply Chain Team. She has also been awarded Employee of the Quarter, for going above and beyond her responsibilities.
Lindborg has always been willing to adapt and change, which she attributes to her success at the company. She respects her team members and loves the work environment where everyone is treated with respect.
"I had hoped for longevity in the workplace, and I found it here at Milgard, in the work, the people and the philosophy."
Amith Vangala
DIRECTOR, APPLICATION DEVELOPMENT – Corporate Headquarters
Amith started with us as a Data/Business Intelligence Architect in 2010. Currently, he is the Director of Application Development. In this role, Amith over see's all custom development and maintenance for enterprise business systems such as customer relationship manager (CRM), enterprise resource planning (ERP), customer quoting software, business intelligence and middleware. Amith manages high performance teams that deliver quality software and services on tight deadlines. Outside of work, Amith loves playing cricket, spend time with family, staying current with technology and enjoying the beautiful Pacific Northwest summers.
Amith says: "I am excited to show up to work every day as I lead a competent team that produces innovative software solutions that produce tangible results for Milgard. My job gives me the opportunity to serve dual role for the organization as motivational leader and business systems architect. In my role I create value to the business by establishing best practices, leading internal team(s), managing partnerships with external vendors, and ensuring successful execution of all development projects and support requests."
Jilliane Flint
DIRECTOR AFTER-MARKET CUSTOMER SERVICE, Corporate Headquarters
Jilliane Flint started with us in 2008 as a Production Supervisor in our Simi Valley, California manufacturing and sales facility. Later that year, she moved into a new role as Service & Quality Manager. With a background in engineering, she had always leaned towards problem-solving, so in June, 2014, she transitioned to a Continuous Improvement Manager position. With years of experience in customer service, quality, and continuous improvement she was able to continue to grow and was subsequently promoted to Director of After Market Service in January, 2016. When she isn't working she enjoys spending time with her family of five. She also has a penchant for event planning on special occasions.
Jilliane says, "After several years in the plastic packaging industry, I wanted to work for an industry that would provide challenge as well as continued growth.  Milgard provided a unique opportunity to grow my career while enabling me to grow others under a positive and supportive value system.
"I love being able to look for new ways to enhance our customers' experience. Whether it is through new technology, systems, or team development, I get to focus on what is the most important part of our company: The customer."