Whether you love to entertain or are simply looking for ideas to bring more light into your home and enjoy your view, take a look at these six patio doors we love and get inspired! From contemporary to traditional, we've got you covered with a variety of styles and colors to choose from to help you create just the right look for your home.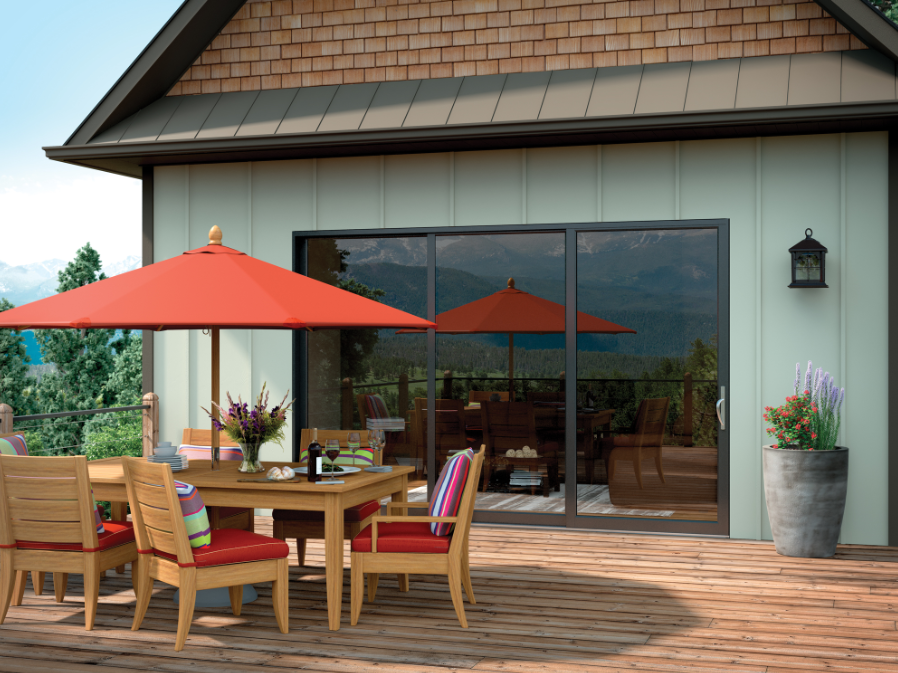 1) Moving Glass Wall Systems – Stacking Patio Door
This hilltop view is accentuated by adding an expansive Moving Glass Wall System that leads from the living room to the outdoor deck. Perfect for entertaining, guests can easily transition from indoors to outdoors with ease. With this operating style, each door panel stacks on top of the next. The exterior color is shown in Dark Bronze.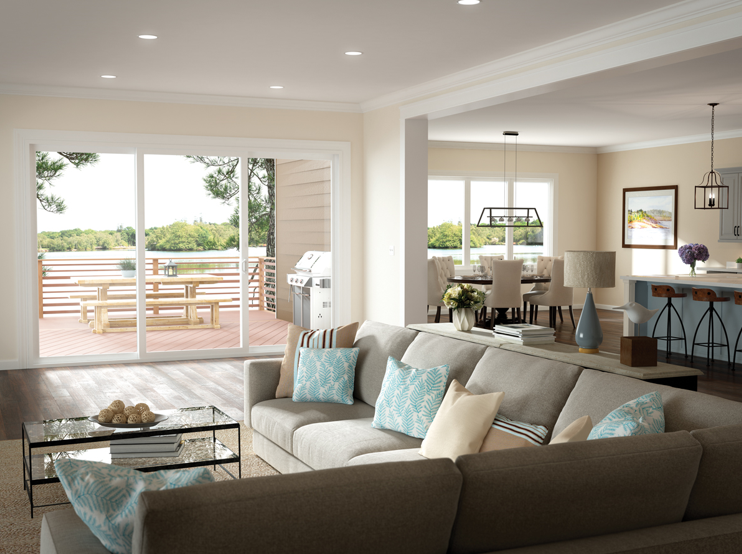 2) Tuscany® Series – Vinyl Sliding Patio Door
This sliding patio door option highlights the view as the white vinyl door frames keep the overall feeling of the room light and airy. The middle panel slides to the left and the right panel is an inoperable sidelite that brings natural sunlight into the room.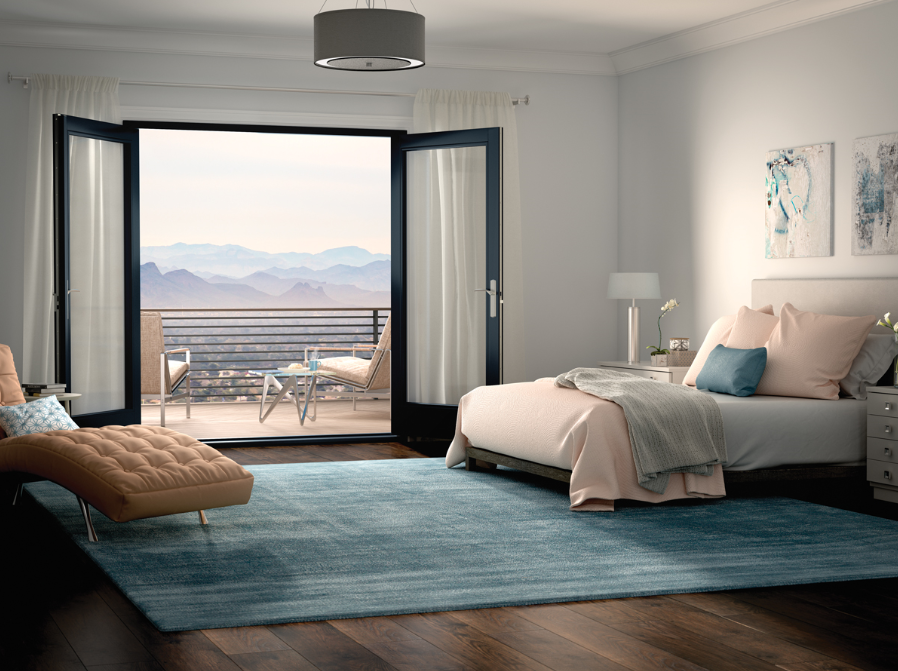 3) UltraTM Series – Fiberglass In-Swing Patio Door
Black exterior and interior patio door frame colors are hot right now. This contemporary bedroom features fiberglass French in-swing patio doors that lead to a cozy balcony. The Black Bean frame color really pops against the peaceful, neutral colors of the room, drawing your eye towards the view.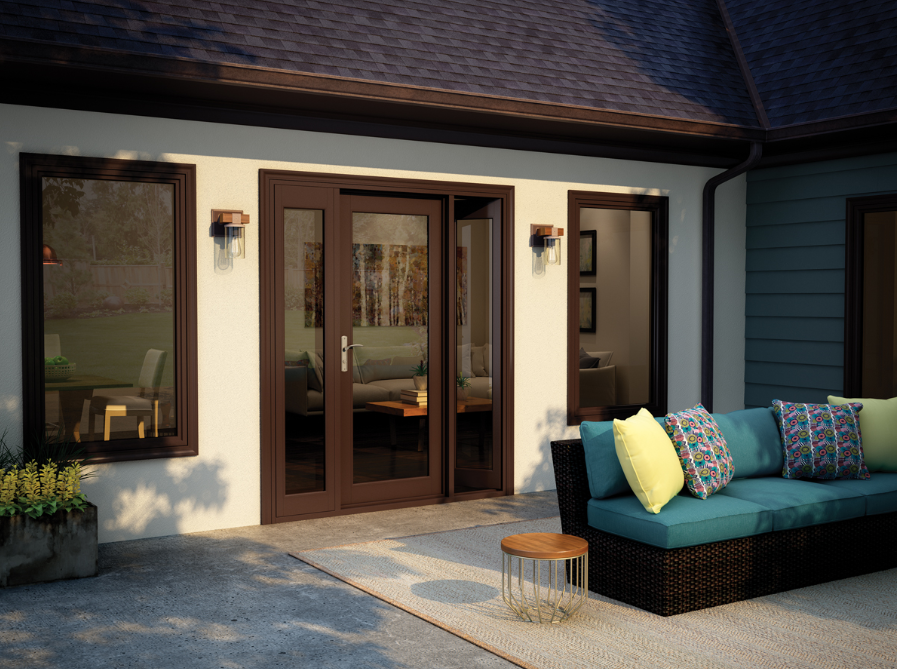 4) Tuscany® Series – Painted Vinyl In-Swing Patio Door
This French style, in-swing patio door has 2 sidelites flanking left and right, which not only adds light into the room, but, also a nice breeze when opened. Tuscany Series is available in eight premium exterior vinyl paint colors, to accent any home style and match existing exterior trims and furnishings. (Shown here in the color Espresso.)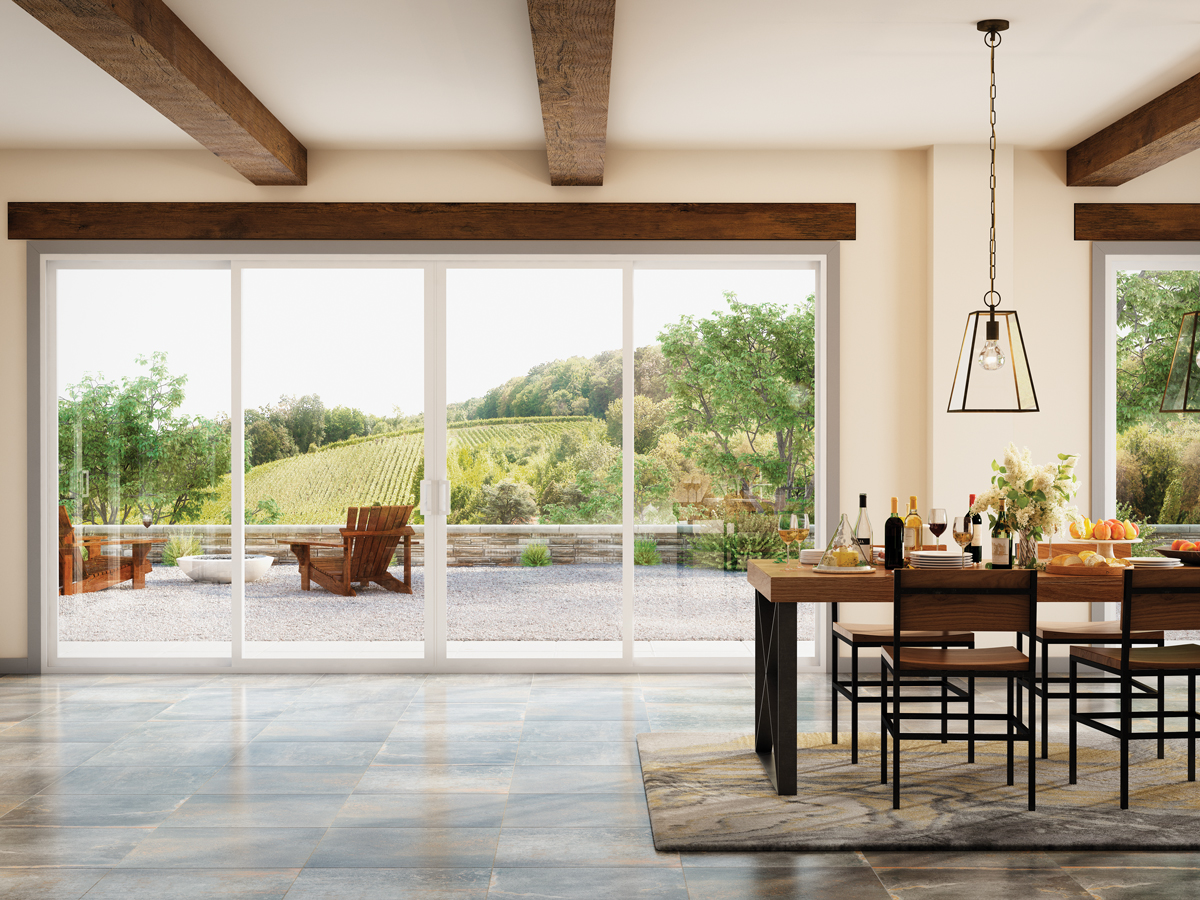 5) TrinsicTM Series - Vinyl Sliding Patio Door
Trinsic Series is a contemporary sliding vinyl patio door with a very narrow frame profile. If you've been looking for a modern vinyl patio door, this could be the perfect solution. Even the hardware was designed with a minimalist approach and a modern flair with 90-degree angles that blend in with the door frame. Creates a stunning entrance to your patio.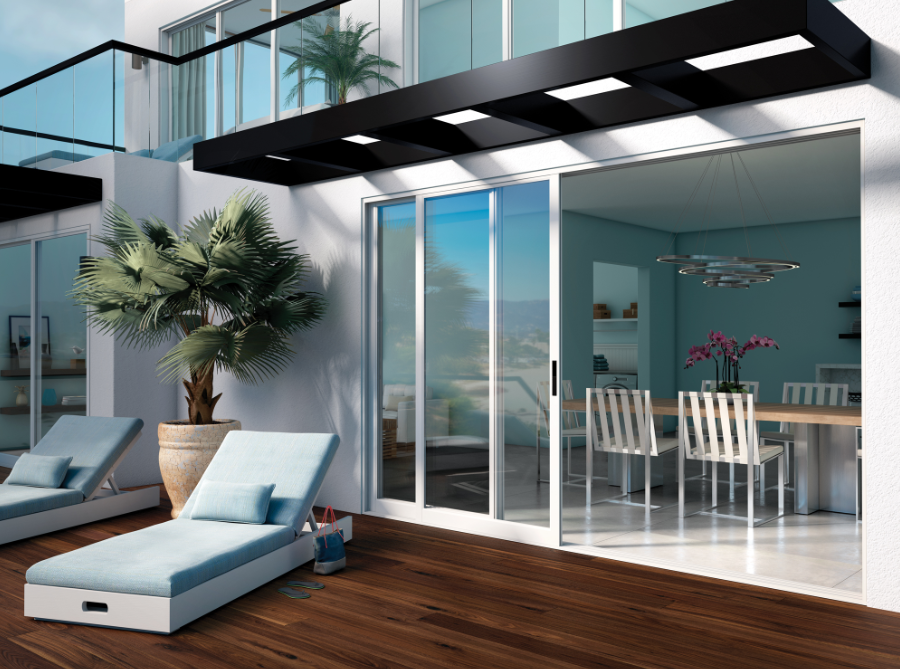 6) Moving Glass Wall Systems – Pocket Patio Door
This Moving Glass Wall System really lets the outside in. Shown here in a 3-panel configuration, pocket doors allow the entire opening to be fully accessible because the panels tuck into the wall and are completely out of view when fully open. These white frames blend into the homes exterior and draw your eye to the view.
Ready to get started on creating the patio of your dreams? Download our free guide with "6 Essential Tips for Choosing New Patio Doors".