In the quaint area of Eagle Rock in Los Angeles, California, stood a home that was first built in 1925. It had small rooms and little square footage, so the owners were looking for a complete remodel to refresh it and accomplish their desired goal.
Indoor Outdoor Living Focus
Originally a classic, Tudor style home, it needed to be gutted, redesigned and doubled in square footage to achieve an indoor outdoor living lifestyle focused on entertaining.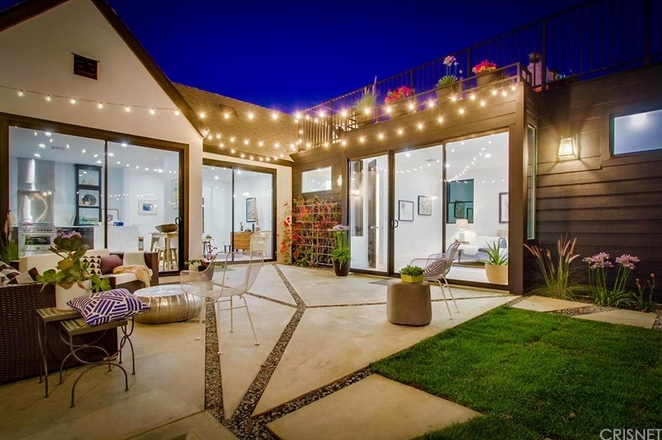 Quality Craftsmanship
Quality craftsmanship was important and it was carried through into every aspect of the job. From the windows to the wood floors, custom cabinets in the kitchen, new electrical and plumbing, all the details were considered. Only the hand crafted, tiled, Batchelder fireplace remained intact, a beautiful piece of  Arts and Crafts movement history, indicative of the early 1900's in Southern California.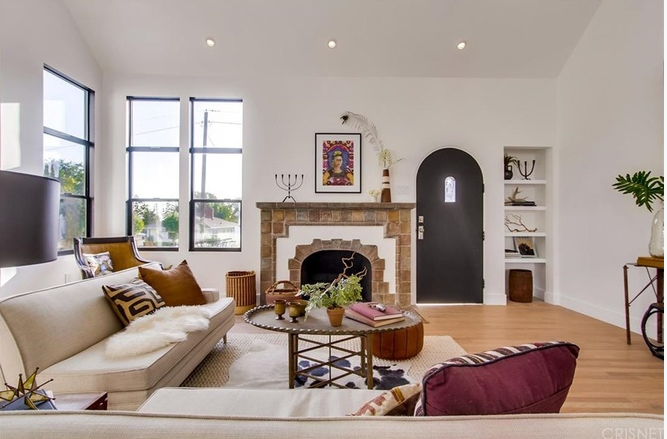 Open Concept Floorplan
The ceilings were raised to 9 feet throughout the house, and up to 15 feet in the living/dining space, to embrace an open concept floorplan. The high ceilings helped bring more natural light into the home, which added to the spacious feeling.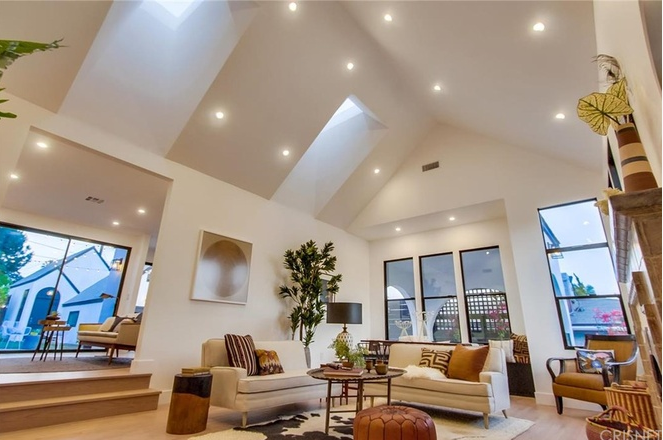 Aluminum Windows and Patio Doors
The remodel included updating the original wood windows to Milgard® Aluminum Series. "Milgard is one of the industry's best, most desired manufacturers," Tigran Poghosyan, owner of Fusion Windows told Milgard. "This was the brand our client specifically chose for the project."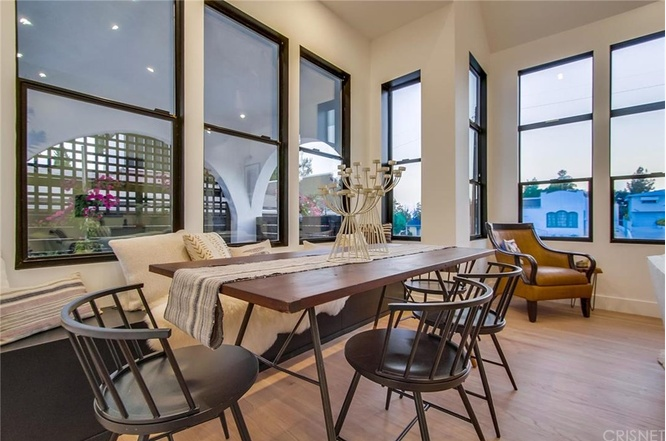 The color of Bronze Anodized was used for the aluminum windows in single hung and transom operating styles. Three sets of matching, sliding glass doors were included to flank the patio space.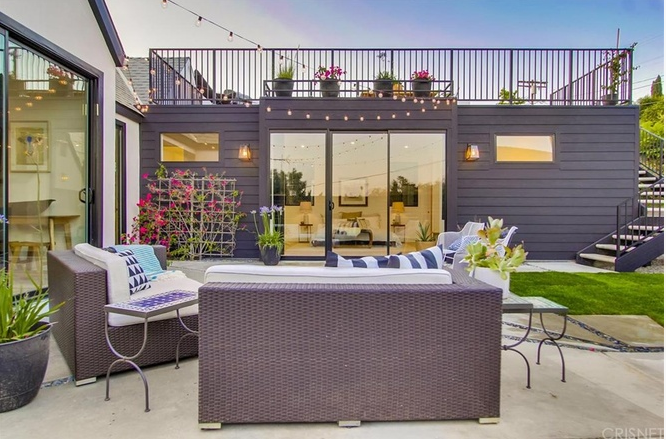 A Modern Redesign
The result was a sophisticated design that created a seamless indoor-outdoor living experience, indicative of a modern Los Angeles lifestyle.
Project Info:
Milgard Series Used: Milgard® Aluminum Series in the color Bronze Anodized
Milgard Dealer: Fusion Windows & Doors
Photographer: CRISNET
Location: Los Angeles, CA