Summertime means it's time for things to slow down. School is out, the pool is open, so fire up the grill and let's get this party started. It's so much fun to have friends over on the patio or porch. Sometimes I even set up a table out in the field if we are having a big crowd. I have stacks of plates, glasses and flatware for these occasions. And entertaining outdoors feel more casual and festive perfect for a summer evening.
For an appetizer, I love setting out a tray of cheeses and some fruit for guests to enjoy on the back porch.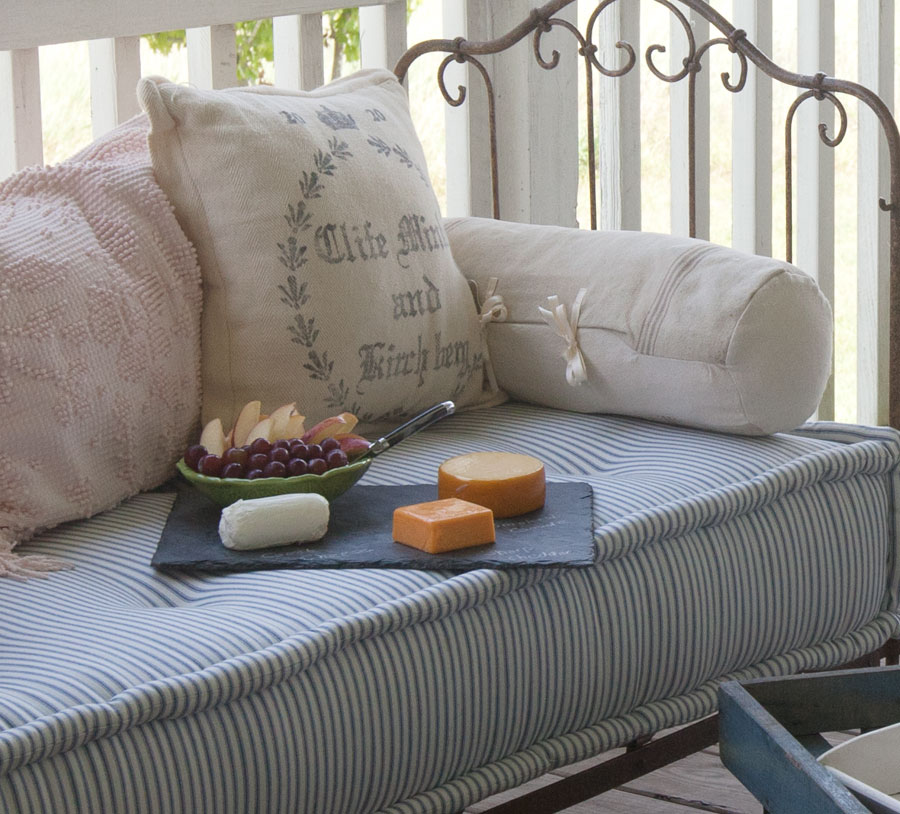 Then I set up drinks, but I don't have a bar cart. It doesn't matter though, since an old wood ironing board works beautifully as a server. I set up drinks and glasses so everyone can serve himself.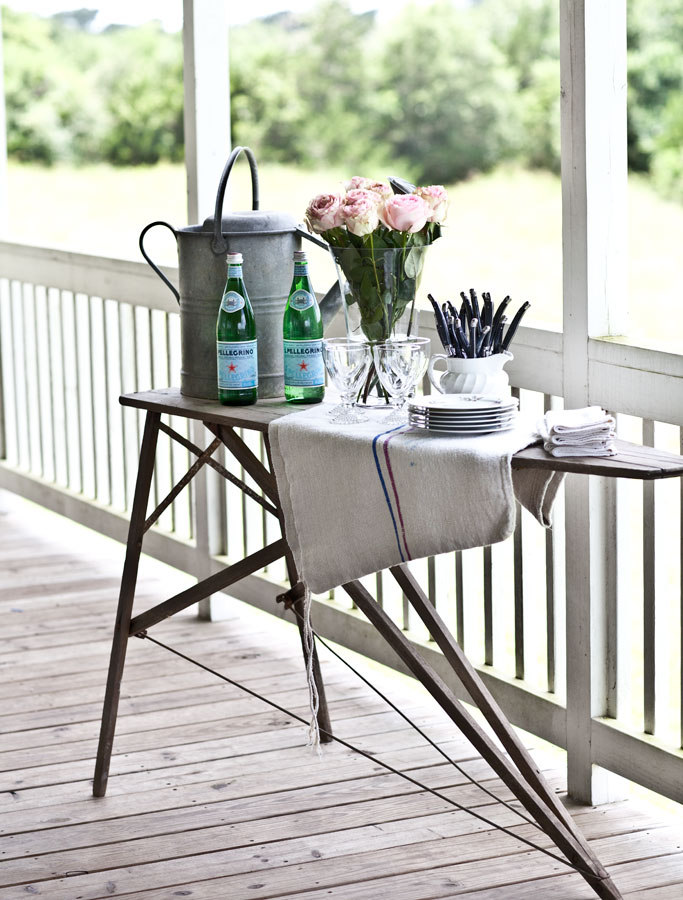 I love getting out the pillows and throws for my rocking chairs. It seems everyone enjoys sitting in a rocking chair.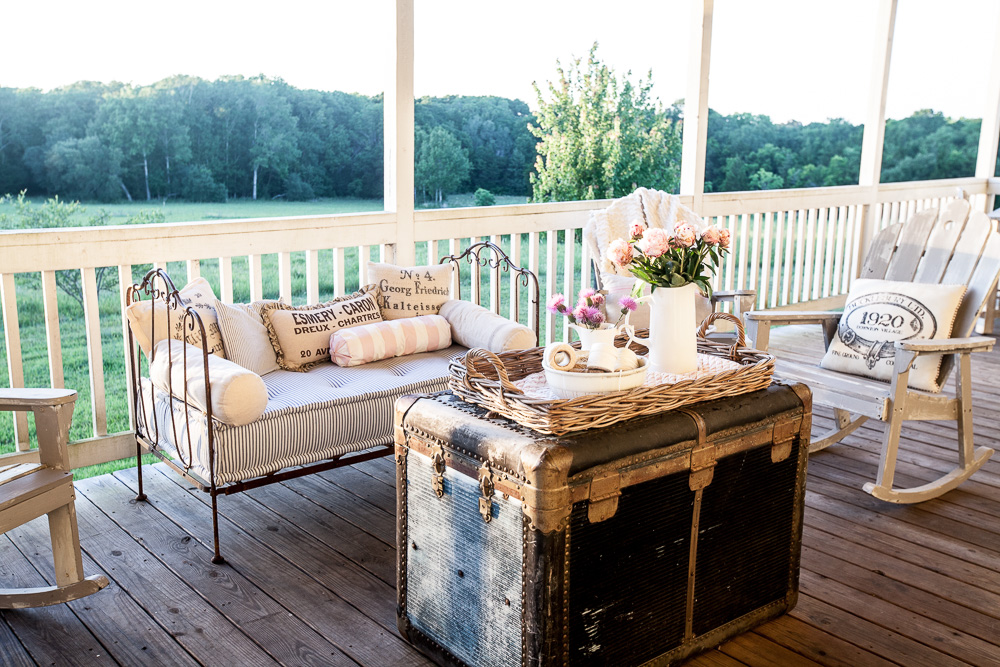 We dine at a large pine table for dinner where we can see the sun set behind the house. There's usually quite a show when the skies are clear. We're often rewarded with a brilliant display of color as the sun sets.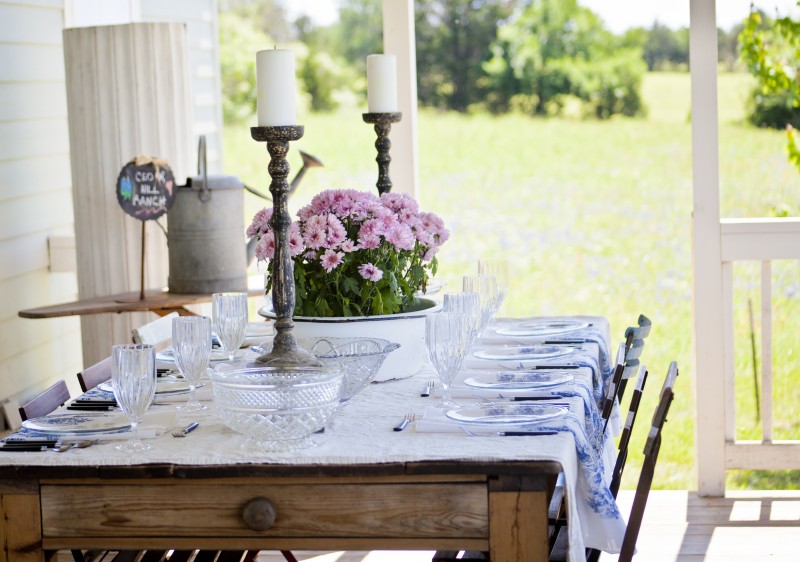 While we are talking about entertaining on the porch, let's talk about that porch or patio door. If you are in the market for a new look, here are a few doors to consider. I remember our old sliding glass door from long ago. It was quite functional, but not attractive. This fiberglass patio door is a stunner.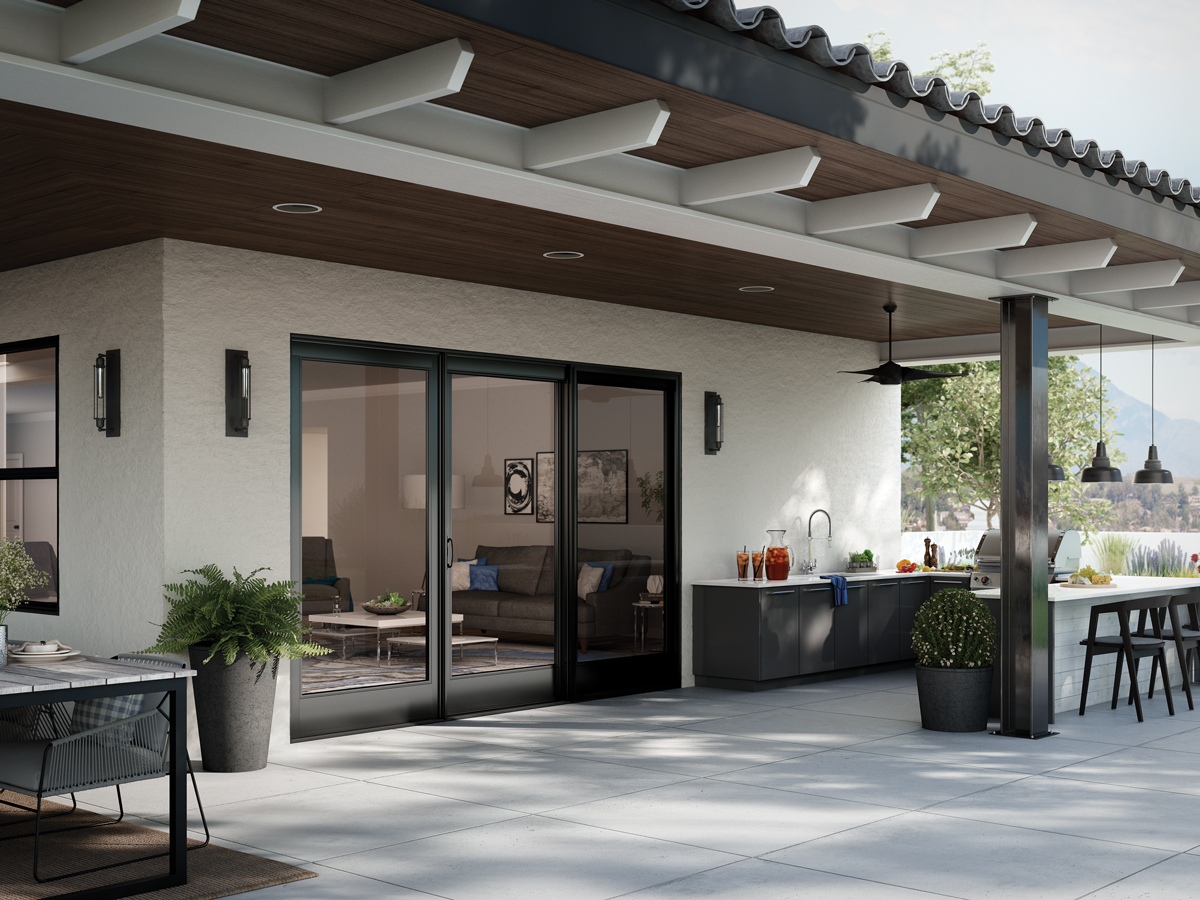 It truly makes a statement! Here's another breath-taking door that I love. It has 4 panels that turn your back wall into a view of the outdoors.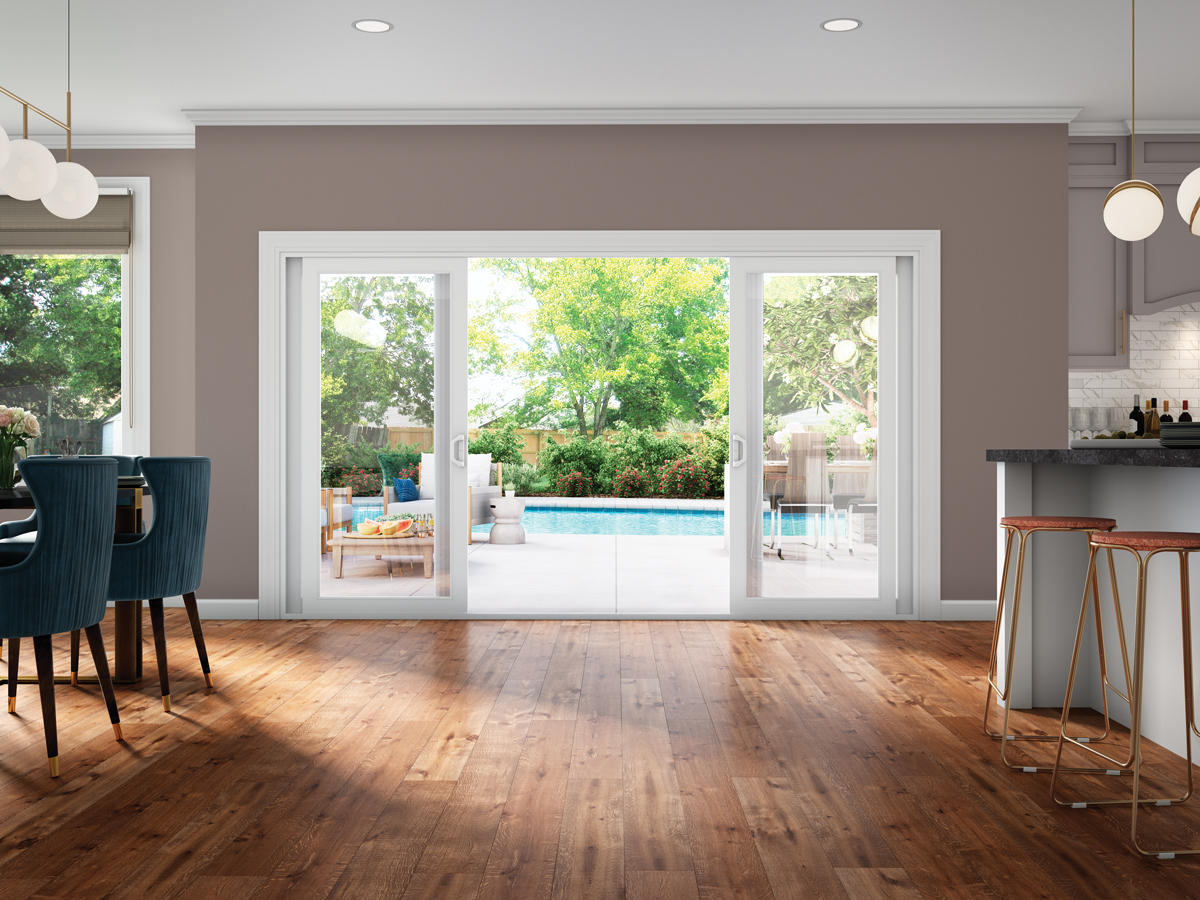 Below the trim on the doors is white vinyl. This is another 'wow' look. It's like being outdoors, only with air conditioning and no bugs.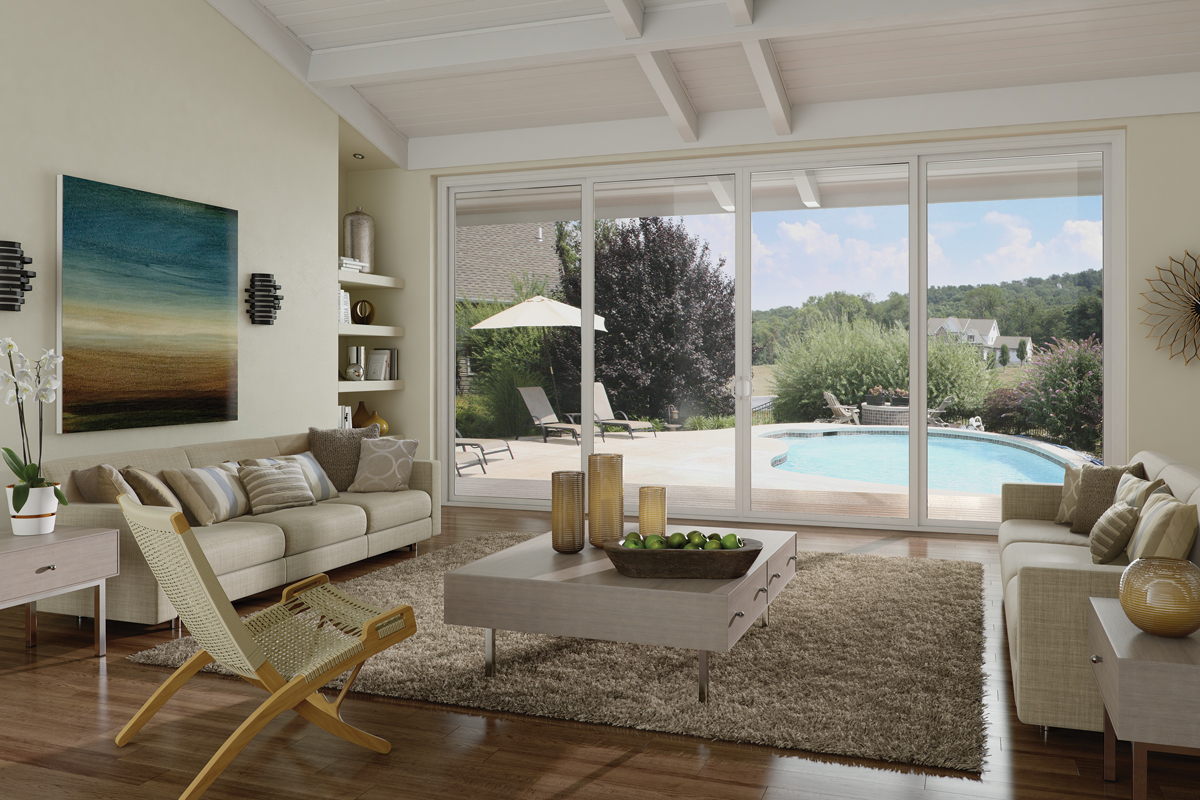 Or if you prefer a darker color, how about this set of doors? The dark trim on the doors is beautiful. Sliding glass doors have come a long way! These doors have two stationery panels that allow even more light in the room. Unlike traditional sliding doors, both sides of these sliding doors open. Having such a wide opening is great when you are entertaining.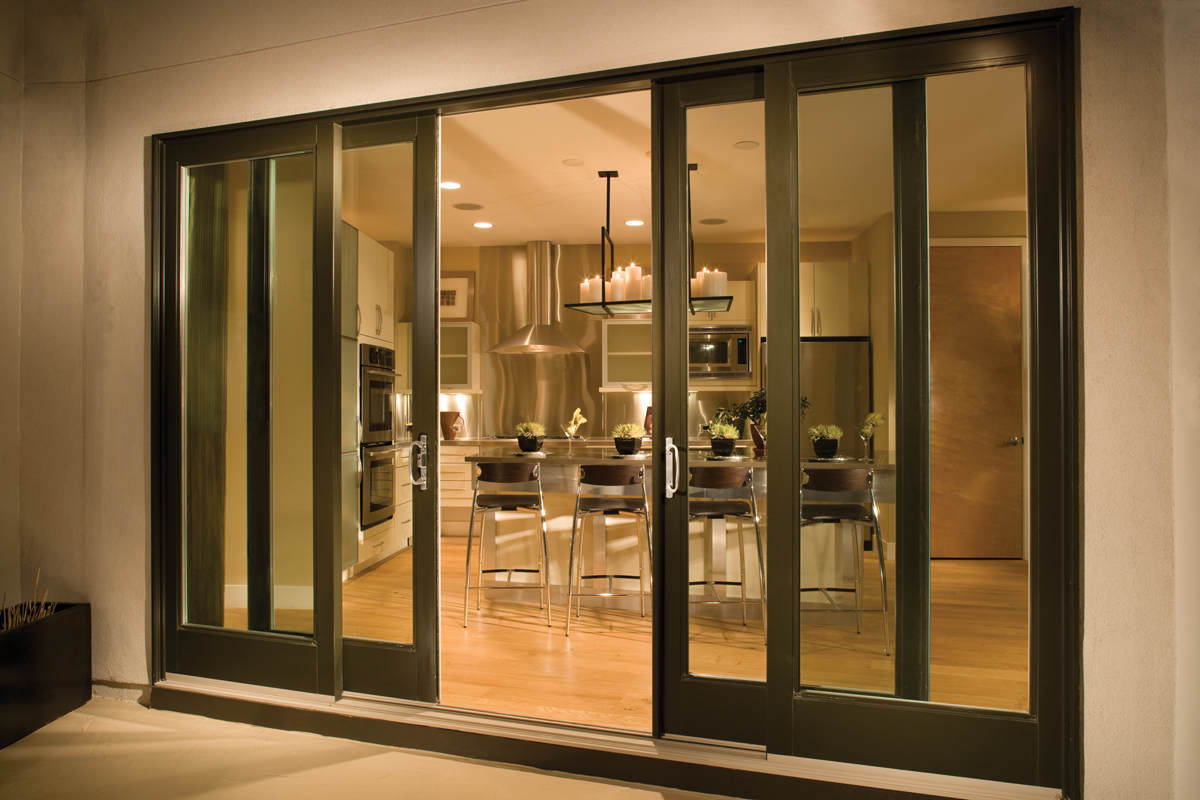 If you want something more traditional, why not consider these French doors? The side lights make the doors feel even bigger.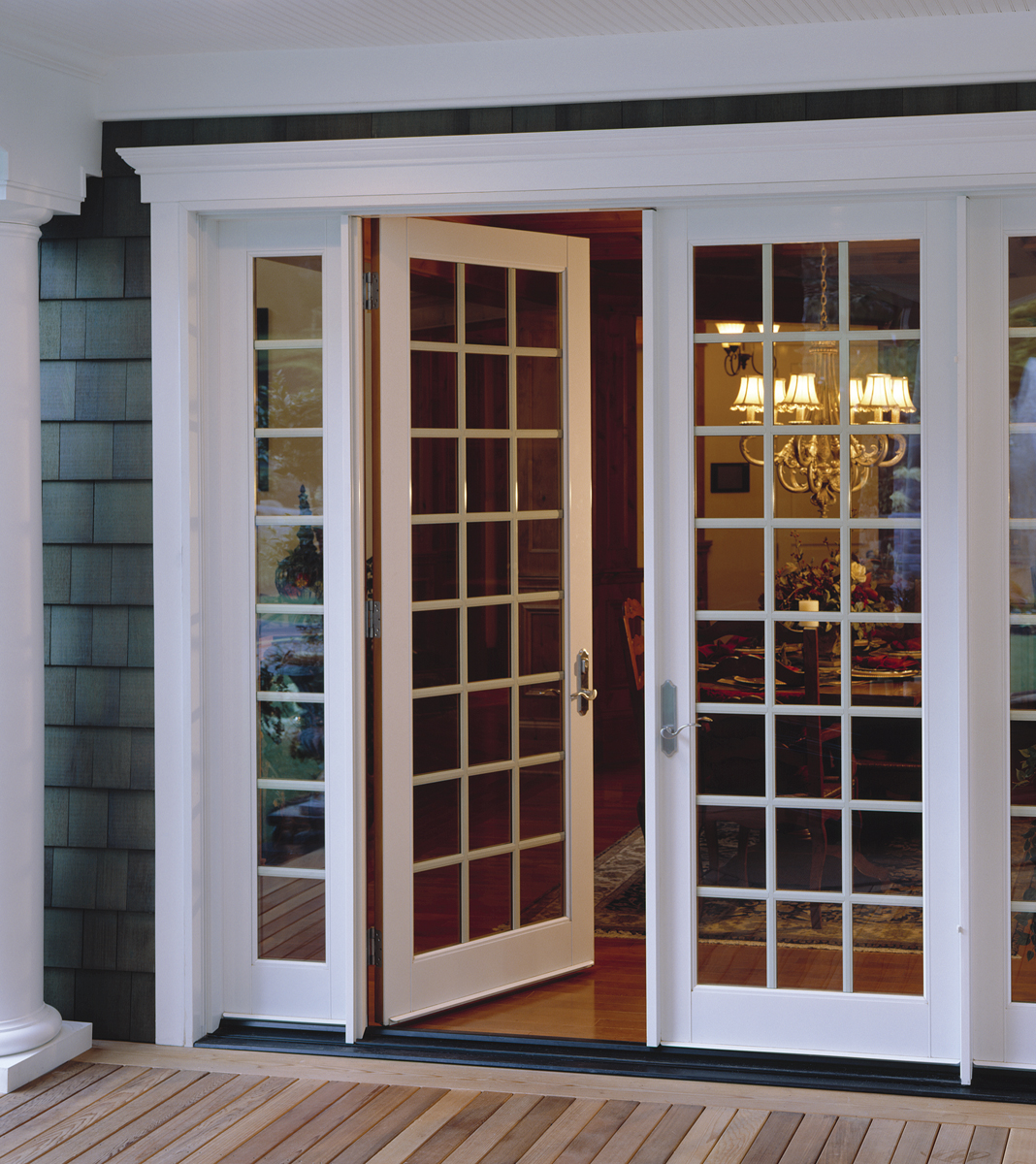 Below is an interesting mix of French doors. The doors on the left have divided lights, while the ones on the right only have the extra trim on the top.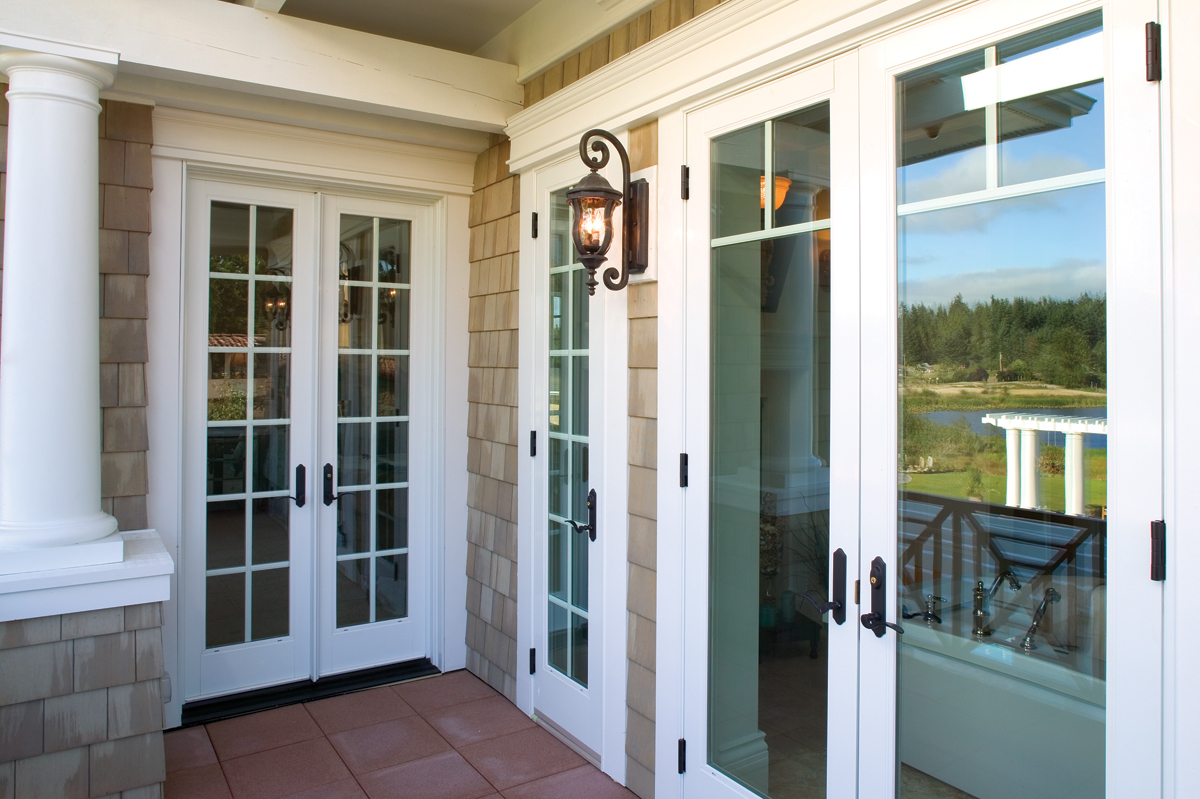 You can go here to learn more about patio door styles.  
Visit Anita, our guest author at: Cedar Hill Farmhouse