Looking for quality vinyl windows for your home? You've made a good decision. Entering the American marketplace in 1964, vinyl windows actually dominate the industry and are considered some of the best windows you can buy. By some estimates, more than 80 percent of all windows manufactured in the United States today are made of vinyl. This emergence in the marketplace shouldn't have been a surprise: Vinyl is a durable, affordable, and aesthetically pleasing material in addition to being energy efficient. Milgard is very well known for their high-quality vinyl windows which leads people to ask: Can I get Milgard® windows on the East Coast?
Looking for Quality Vinyl Windows in the Eastern U.S.?
Milgard Windows & Doors is based on the West Coast. However, if you live in the East or South, and you're looking for the same quality vinyl windows and doors that you associate with Milgard, we'd like to introduce you to our parent company, MI Windows and Doors. MI is one of the nation's largest suppliers of high-quality and energy efficient windows and patio doors for remodeling, replacement, and new construction projects. From vigorous in-house testing to state-of-the-art manufacturing capabilities, you'll appreciate their relentless attention to detail as you enjoy your MI windows and doors in your home for years to come.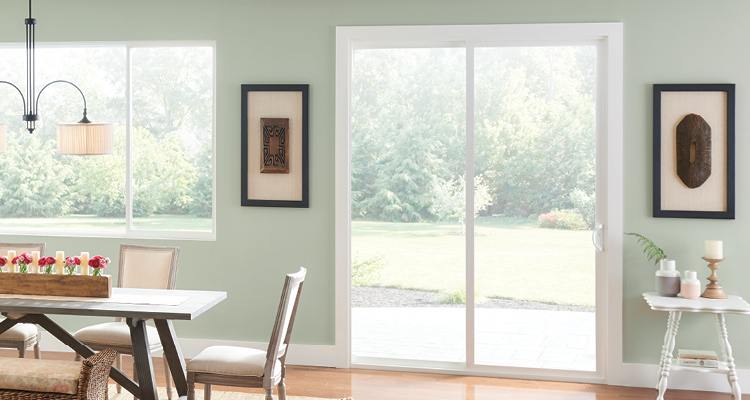 MI Windows and Doors
MI fabricated its first vinyl window in 1981 and operates plants in Pennsylvania and in Texas to service the Eastern and Southern United States. Whether you're looking for single-hung windows, double-hung windows, sliders or, sliding glass doors, MI has a vinyl product for you. Read on about some of MI's most popular products.
Vinyl Single-hung Windows
The 3500 is MI's top-selling single-hung window. Used exclusively for new construction projects, the 3500 is a sturdy window that features top-notch weatherstripping for protection against the elements. And thanks to its warm-edge spacer system and multi-chambered frame – along with its argon gas and Low-E glass options – the 3500 is ENERGY STAR®-certified in all four U.S. climate zones.
In addition to these functional attributes, the 3500 abounds in aesthetic possibilities due to its manifold color and grid options. Indeed, there are nine exterior and three interior color choices. And its many grid options include sculptured grids-between-the-glass and simulated divided lights.
Vinyl Double-hung Windows
Ideal for new construction applications, the 1556 is MI's most popular double-hung window. Featuring interlocking sashes for reduced air infiltration, a metal-reinforced meeting rail for added strength, and a true sloping sill for water drainage, the 1556 is an engineering marvel. Plus, it offers brickmould and flat-casing options for added curb appeal.
The 1650 is another popular double-hung offering from MI. Designed for remodeling jobs, the 1650 boasts handcrafted quality and aesthetic design. It has myriad grid possibilities and a plethora of color options for both the exterior and interior. Furthermore, like the 1556, the 1650 is ENERGY STAR®-certified from coast to coast.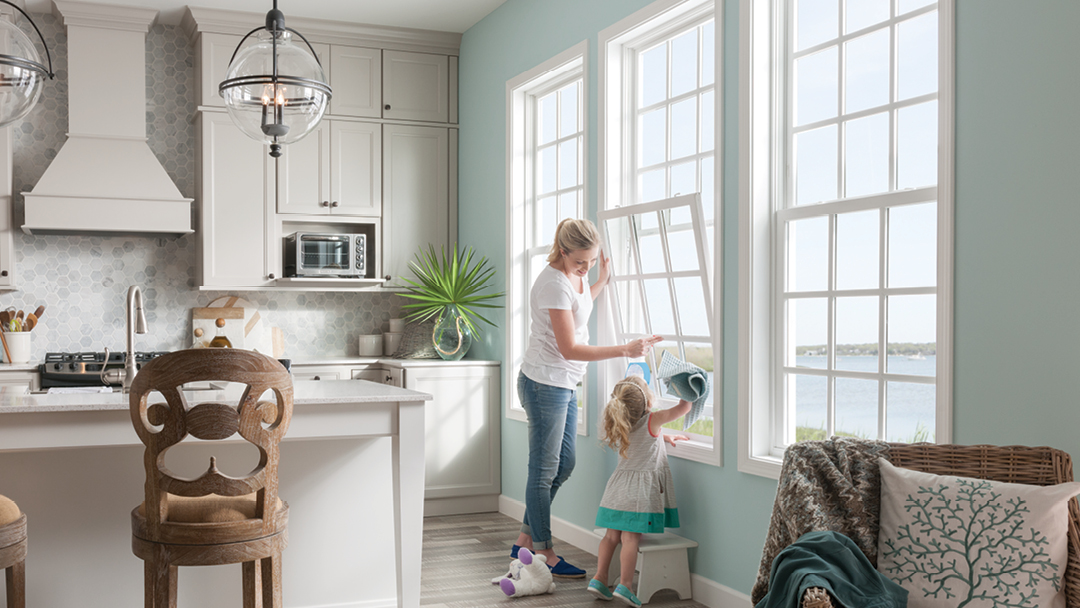 Vinyl Horizontal Slider Windows
Favored because they provide clear, unobstructed views, slider windows are typically larger than single-hung and double-hung windows. MI's most popular slider in the East is the 3580 single-slider. The 3580 is built for new construction, and its warm-edge spacer system and Low-E glass options give it a superior energy performance.
Then there's the 3580's ease of operation. This is an important characteristic of any good slider, and the 3580 excels here too. With its brass roller system, the 3580 can open and close effortlessly, making it easy for you when it comes time to clean the window, install a screen, or simply experience a cool breeze.
Vinyl Sliding Glass Doors
Available in numerous sizes and configurations, today's sliding glass doors have plenty to offer. One of MI's biggest sellers is the 910. Designed for renovation and new construction, the 910 sports a tandem ball bearing roller system for easy operation. And the 910 has excellent energy efficiency, allowing it to reach ENERGY STAR®-certification throughout the U.S.
If you're looking for a larger sliding glass door in the East, MI's 1600 Series offering might be for you. Built for renovation and new construction, the 1600 comes in three configurations: set-up (1615), knock-down (1617), and multi-slide (1618). Reaching a size of 18 feet wide by 8 feet high, the 1600 Series Door can accommodate projects that require an especially big sliding glass door.
MI Windows Reviews
Wondering what homeowners say about MI windows and patio doors? Here are just a few testimonials that show how MI meets their goal to "Get it right, every time."
"Have been using MI windows for years. My installer kept saying 'these are some really nice windows'. Very satisfied." - Fleming Island, FL
"From the customer service representative to the team that installed the windows it was excellent." - Pittsboro, NC
"Very knowledgeable, courteous, and very helpful throughout the process. We just LOVE our new windows." – Raleigh, NC
"We've used MI products on many projects. We've always been extremely pleased with their performance." – Harrisburg, PA
"I've received so many compliments on these windows." – West Grove, PA
Ready to Find a Quality Window Dealer?
We hope this article provided some good information to help you get started on your project. If you're ready, you can find an MI Windows authorized dealer near you here. They can answer your questions, offer advice and help you create just the right look for your home.