Spring is here! It's time for fun in the sun, spending time outdoors and also freshening up your home. The sun shining through your windows is sure a welcome sight after the winter months, but, the bright light may be drawing some attention to areas that are a bit dusty and dirty. Cleaning your windows is probably not something you think of often, but the spring weather really brings it to the forefront as you slide your windows open to let the fresh air in.
Window Care Do's 
Follow these tips at least once a year, to help ensure your windows continue to perform their best. You'll be pleased with the transformation a good window cleaning can provide to make your home feel new again. 
While you may be thinking of reaching for that blue bottle of spray glass cleaner, and a paper towel think again. Soap and water is actually the best option for the glass, frames, tracks and even the screens. Plus, you won't build up static, leave flecks and streaks behind and it will require less elbow grease for you. If you're ready to tackle some spring cleaning on your windows, let's get started.
How to Clean Window Glass
To start, use a soft brush to dust the initial dirt off the windows. Do the hinges, sills, frame and tracks at this time too.
Squeeze a small amount of mild dish soap into a bucket of warm water, the less soap the better.
To wash the windows, use a strip washer. It's like a squeegee but with a cloth strip on it. Dip this in your soapy water, wring out excess water and wash the window.
Next, with a regular squeegee, wet the edges and pull it from top to bottom in an S-shaped motion.
Wipe the squeegee with a cloth diaper, lint free rag or microfiber towel each time you lift it up.
Dry any remaining widow drips with the damp cloth and finish up by wiping the frame and sill.
When doing the inside, put a towel down near the track to catch any water drips. Allow about 10 minutes per side, per window.
How to Clean the Window Track
Clean the window first and then move on to the track. Use the same soap and water bath with a microfiber cloth, as mentioned above. If this does not remove grimy build up, use a bit of white vinegar and a cotton swab.
Once you've cleaned out the dirt so your windows will open and close easily, lubricate the tracks and rollers with a dry silicone spray. (If you live in coastal areas, lubricate the tracks twice annually.)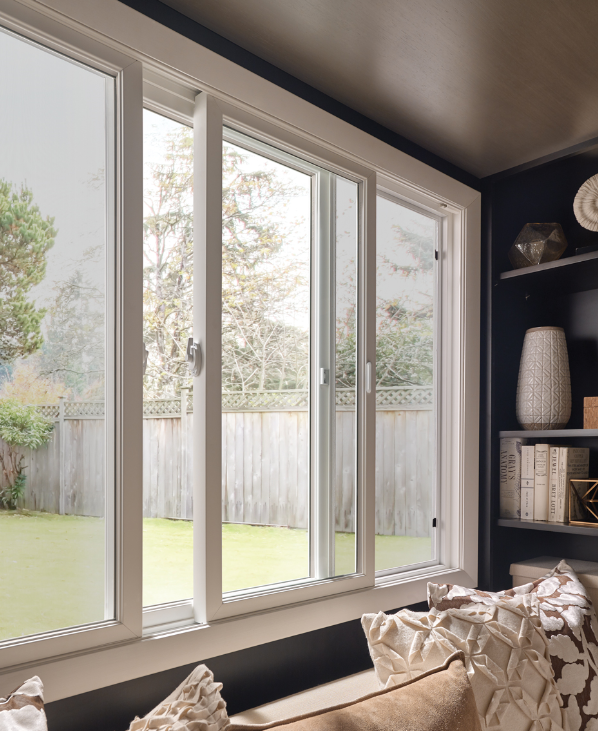 Window Screen Cleaning
To clean your window screen, you first need to remove it. Use a soft bristle brush to dust off both sides and then proceed with the soapy water bath, using the same brush. Rinse off the screen using lukewarm water.
Allow the screen to dry completely before replacing it, so, a sunny day is best. Although it may seem like a quick solution, never pressure wash your windows or screens as it may cause damage.
Don't forget the weep holes. Those are the vented slots at the bottom of a Milgard window frame that allow for exterior drainage. It's normal for dirt to build up in this area, so, make sure the openings are clear.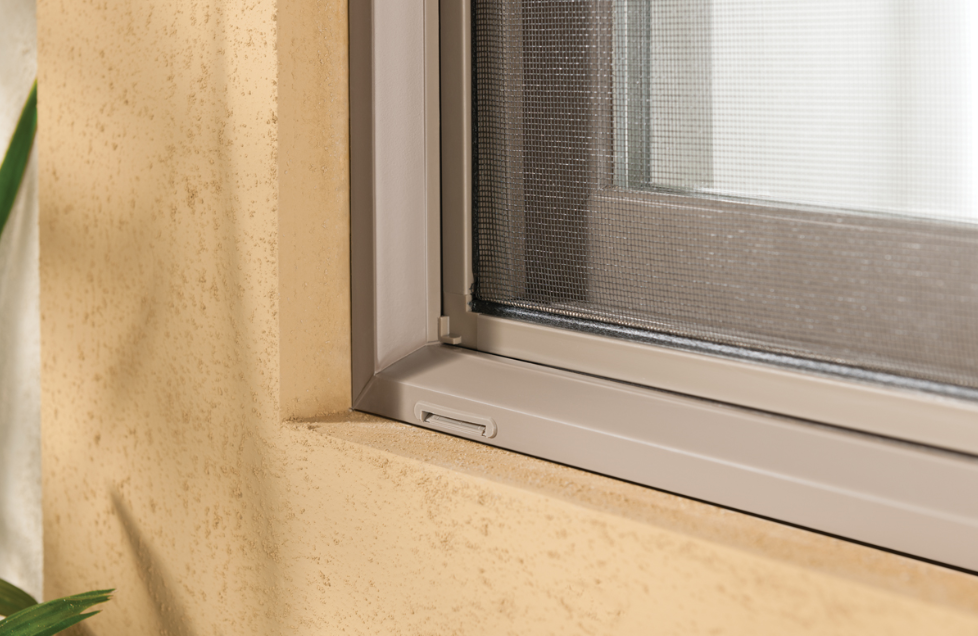 Window Care Don'ts
For tough spots of debris, such as bird droppings, or sand from a coastal environments, you'll want to remove that immediately. Don't wait for your annual spring cleaning. Start by using a soft bristle brush for large particles. Then continue by washing the surface with the warm water soapy bath and damp microfiber cloth. Never use a dry cloth as hard particles can abrade the finish.
Never use Petroleum-based cleaners, abrasive or acidic cleaners, caustic chemicals, razor blades, putty knifes, abrasive pads or high-pressure water hoses on any part of the window or frame as they can cause damage.