What do small boats, surf boards, shower surrounds have in common? They are all made from fiberglass because of the need for a strong substrate that is impervious to water. Wouldn't it make a lot of sense to choose fiberglass for your home's windows and patio doors?
Here's the four top reasons why fiberglass is a great choice for your windows and patio doors.
1. Strong Window Frame Material
Fiberglass windows and doors were first developed in Europe during the late 1980s. The revolutionary design addressed the demand for a strong, durable and low-maintenance frame type that would be sustainable and environmentally-friendly.
The resistance of fiberglass frames to break under tension is similar to that of steel frames. Because of their superior strength, fiberglass windows can be large, accommodating large expanses of glass without requiring added support or reinforcement.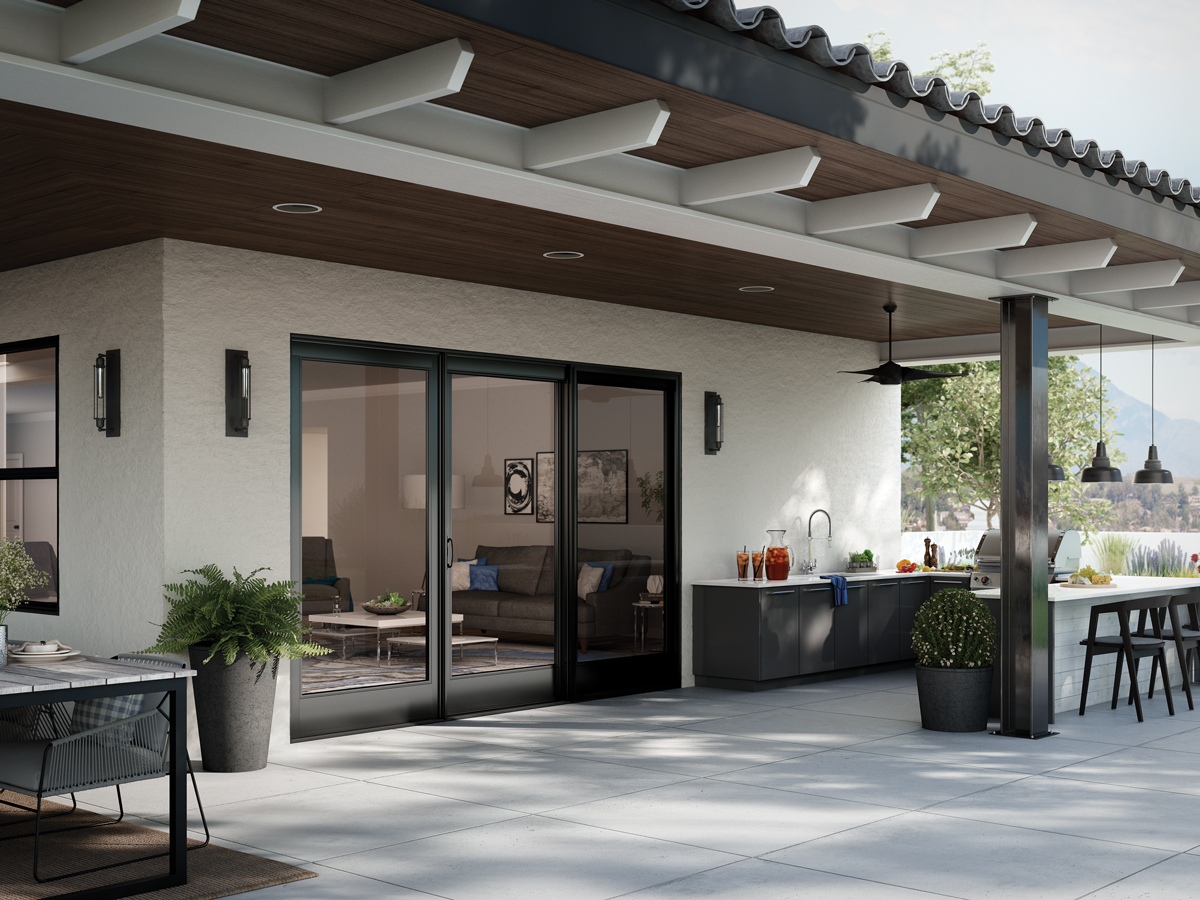 2. Window Frame Color Options
When first introduced into the industry, fiberglass window profiles were 'all fiberglass' and either pigmented or painted. As fiberglass evolved and became a trusted substrate for windows and doors, most manufacturers started offering acrylic-enamel or dry-powder coat options for longer lasting color.
UltraTM Series is a fiberglass window and patio door line offering four exterior colors to match the style of your home. Consider making a bold statement with dark frames on the interior and exterior by choosing Black Bean or Bark. 
Click here to view all color options for fiberglass.
3. Green & Sustainable Materials
Homeowners are demanding green and sustainable products for use in their homes. Fiberglass windows and patio doors:
Are Energy Efficient - The energy performance rating of a fiberglass frame is similar to that of vinyl windows, and when high-performance glass such as Low-E and gas-filled panes are added, it provides the energy performance demanded by homeowners and local building codes.

Have a Low Carbon Footprint - As a thermally set, inert material, fiberglass is non-polluting and does not out-gas or emit any volatile organic compounds over its entire lifespan.
4. Windows that are Built to Last
Fiberglass windows and fiberglass patio doors are built to last for two reasons:
Stability - Fiberglass profiles are made with silica sand, the same as the glass. With any expansion and contraction of the window, the components expand and contract similar to each other, making them less susceptible to cracking or warping.

Impervious to Water - Because of the water-proof nature of fiberglass, fiberglass windows and doors also have built-in drainage systems to increase both energy efficiency and window longevity. The channels within the frames act as an insulator to the outside temperatures and are designed to channel water out and away from the window.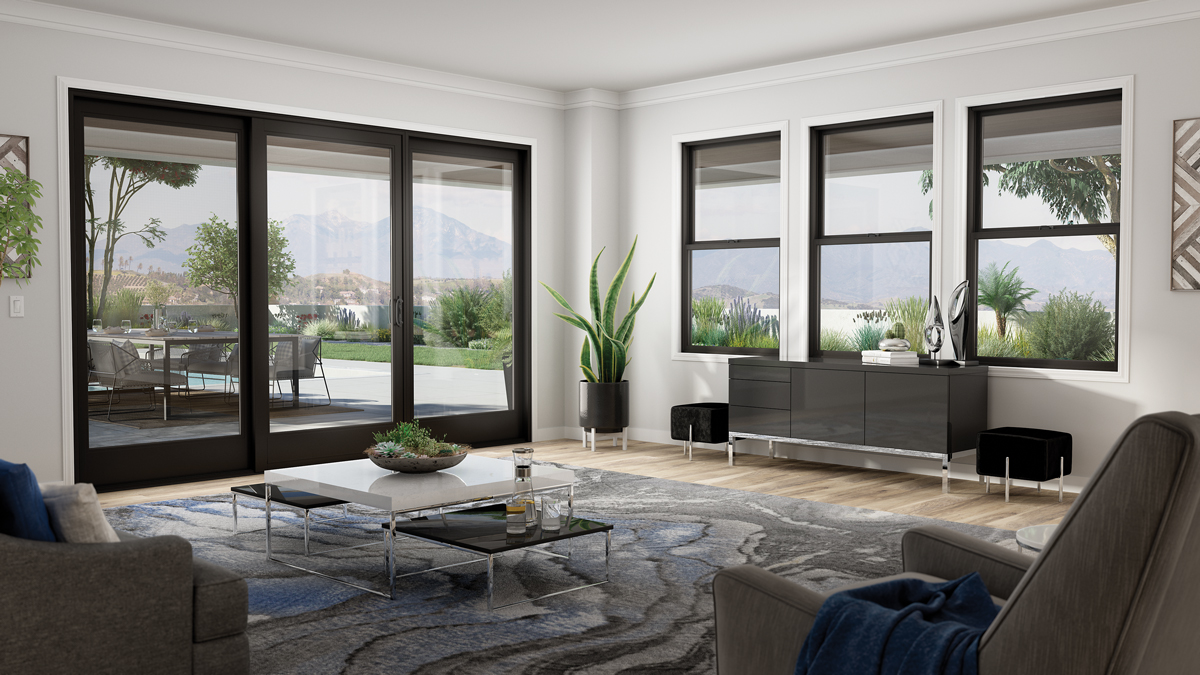 How Are Fiberglass Window Frames are Made?
Fiberglass window frames are made by a process called pultrusion. Manufacturers of fiberglass components develop their own recipes, but, the one common ingredient is silica sand, which generally makes up over 50% of the fiberglass frame. 
Fiberglass strands are fed through a synthetic resin bath and then pulled through a steel die.  Along with some heat, what comes out is a perfectly formed window frame profile that is then used to build window and door frames.
Why Choose Fiberglass Windows?
So why should you consider fiberglass?  It's strong, it's stable, it's sustainable and it's built to last, which makes it a great choice for windows and patio doors.