Keeping your windows and patio doors clean doesn't have to be a chore! We're happy to share with you 7 quick and easy "life hacks" to help make the process a lot more fun. We think you'll find it simple follow along and if you need the recipes and a list of items, we've included them below. If we can do it, we know you can too. Happy cleaning!
Lint Roll the Curtains

You'll need a tape roller to get fluff, dirt and pet hair off your curtains or blinds.

Make your own Steak-Free Window Cleaner

Start with a spray bottle, add the 3 items below and shake:

2 cups water
¼ cup vinegar
½ tsp dish soap

Clean Wooden Blinds

Here's what you'll need:

Microfiber cloths
Rubber bands (2 or 4)
Tongs
The Streak-free window cleaning spray from hack #2

Wrap the cloths around the end of the tongs and secure with the rubber bands. Spray the cloths and insert the tongs into the wooden blinds. Press the ends together and pull back and forth to clean.

Clean the Sill

Start by sprinkling some baking soda in the track
Spray the baking soda with vinegar and be sure to let it bubble
Take a clean, foam brush and scrub away the dirt
Rinse with water
Wipe the sill with a towel

Vacuum the Track

Use a small vacuum, or canister style vacuum with a wand attachment, to remove dirt from the track of your patio doors or windows.

Lint Roll the Screen

Use your tape roller to remove dust and dirt from the inside or outside of the screen. You can leave the screen in place, or remove it. Whichever is easier for you.

Extend Your Reach

If you have second or third story windows and find it challenging to clean the exterior, you'll love this idea to extend your reach.

Take your dry mop wand
Add paper towels to the flat end and press them into the holes, or, secure with some tape.
Spray the paper town with the streak-free window cleaning spray you made in hack #2
Let dry and enjoy a beautiful view! (And, don't forget to pet your cat and relax when done.)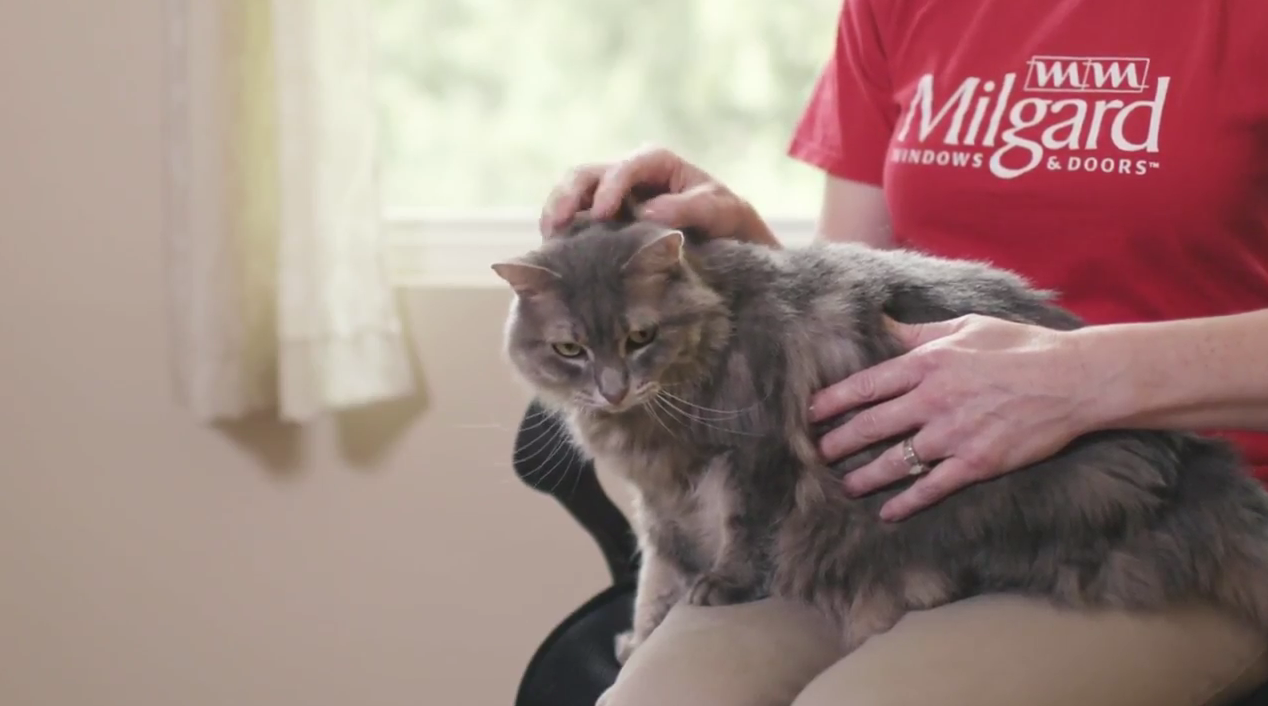 Want to learn more? See our other DIY video tips for keeping your Milgard Window and Patio Doors working and looking their best.