Do you want to have a window seat but, unsure how to make it work with the design of your home?  You are not alone if you are looking for different ways to store items, or get more shelving space. If you want to ensure that you don't sacrifice your home's unique style, read on for six different window seat ideas that are sure to spark your imagination on how to use window seats in your home.
 1. Tucked Away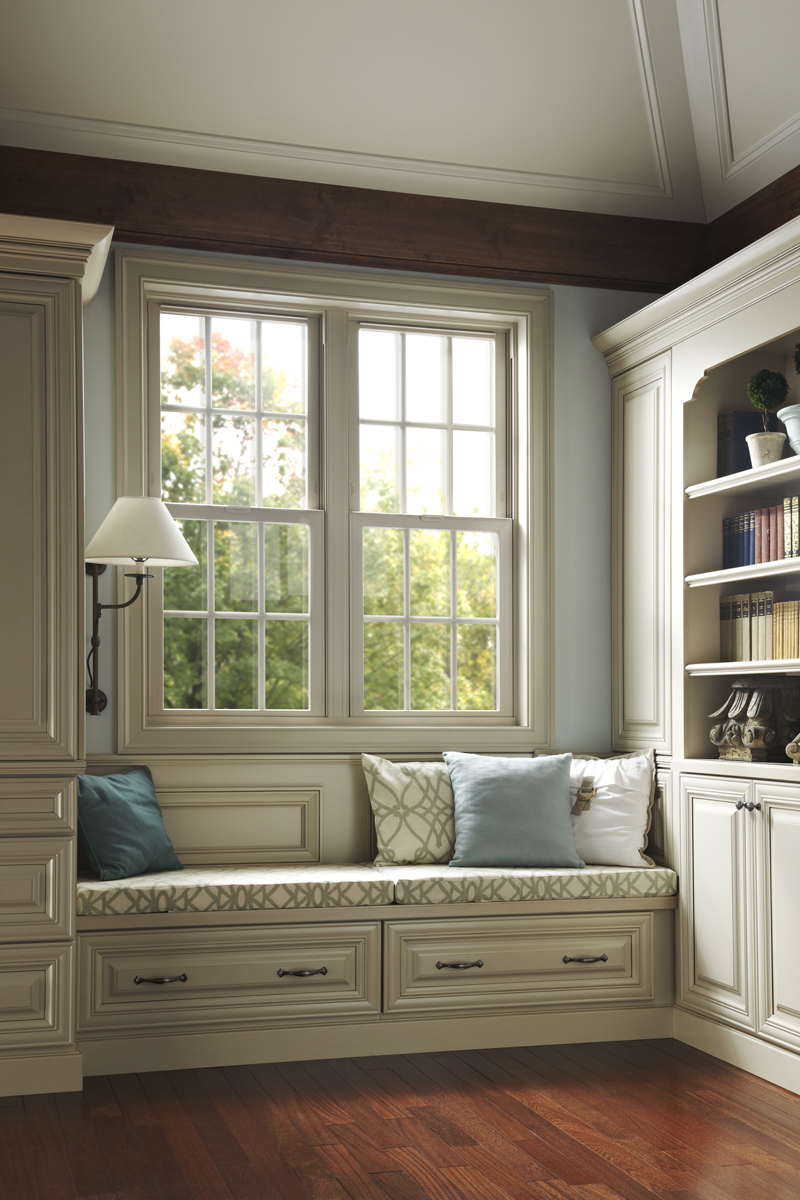 This window seat provides sunlight and function all in one. Side by side Tuscany® Series, vinyl single hung windows let the sun shine in. The addition of colonial grids provide a traditional flair. The cabinetry helps continue the feeling and even adds a vintage touch, keeping extra blankets, tablecloths or the kids toys stowed away.
2. Do It Your-Shelf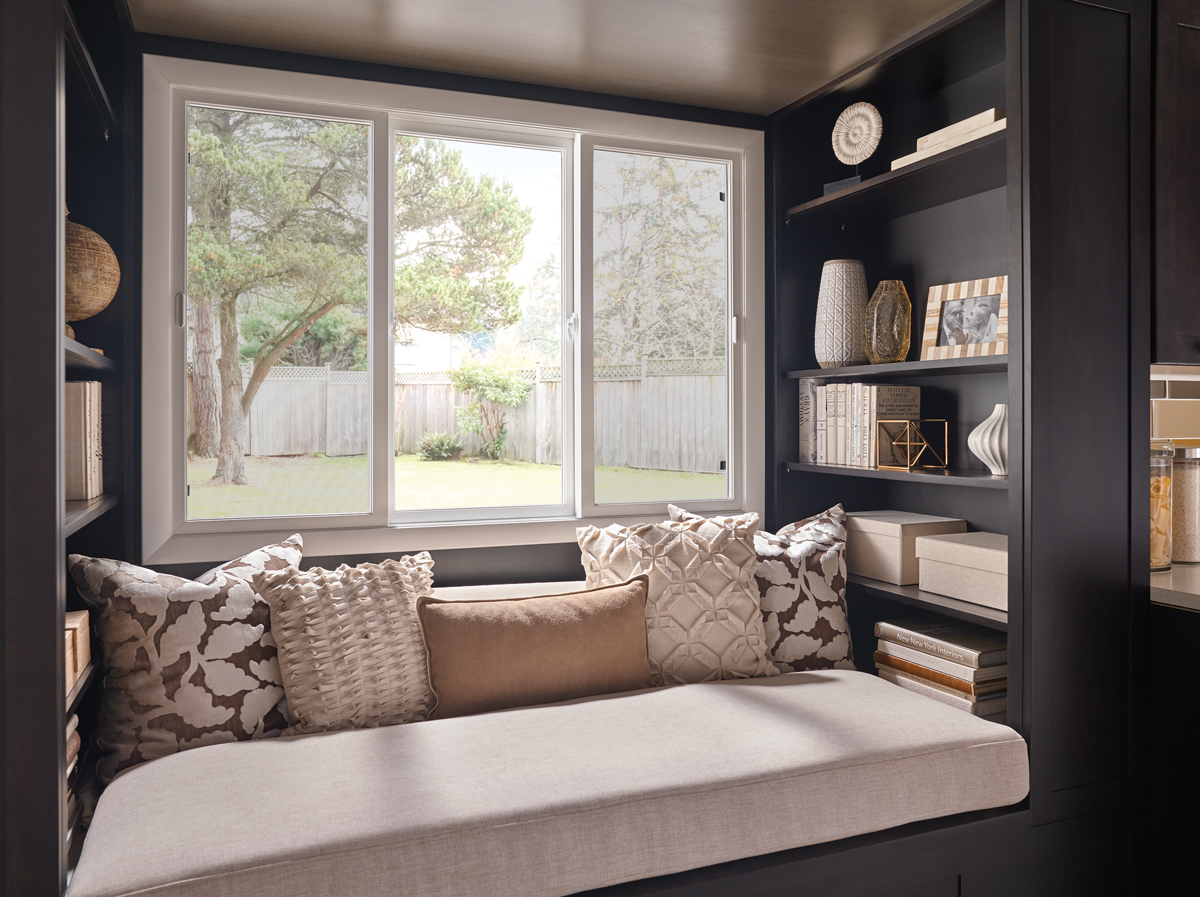 This window seat shows off extra shelf space and a great place to sit and soak in the sun while enjoying a good book. Our custom Ultra™ Series, fiberglass double horizontal slider window allows for air flow on each end. The white frames really pop against the neutral color scheme which is repeated in the pillowcases and décor to make this an inviting and functional space.
3. Mudroom with a View

This window seat offers tons of storage space in every direction.  From the drawers below to the cupboards above and the open closet spaces on the side that feature not only offer shelves but coat hooks, this window seat will keep your household organized. The Tuscany® Series vinyl casement window paired above the window seat offers a clear view of the outdoors making it look more like a piece of artwork, rather than a window.  Plus, it offers a great spot to sit down while putting on or taking off your shoes.
4. 180-Degree View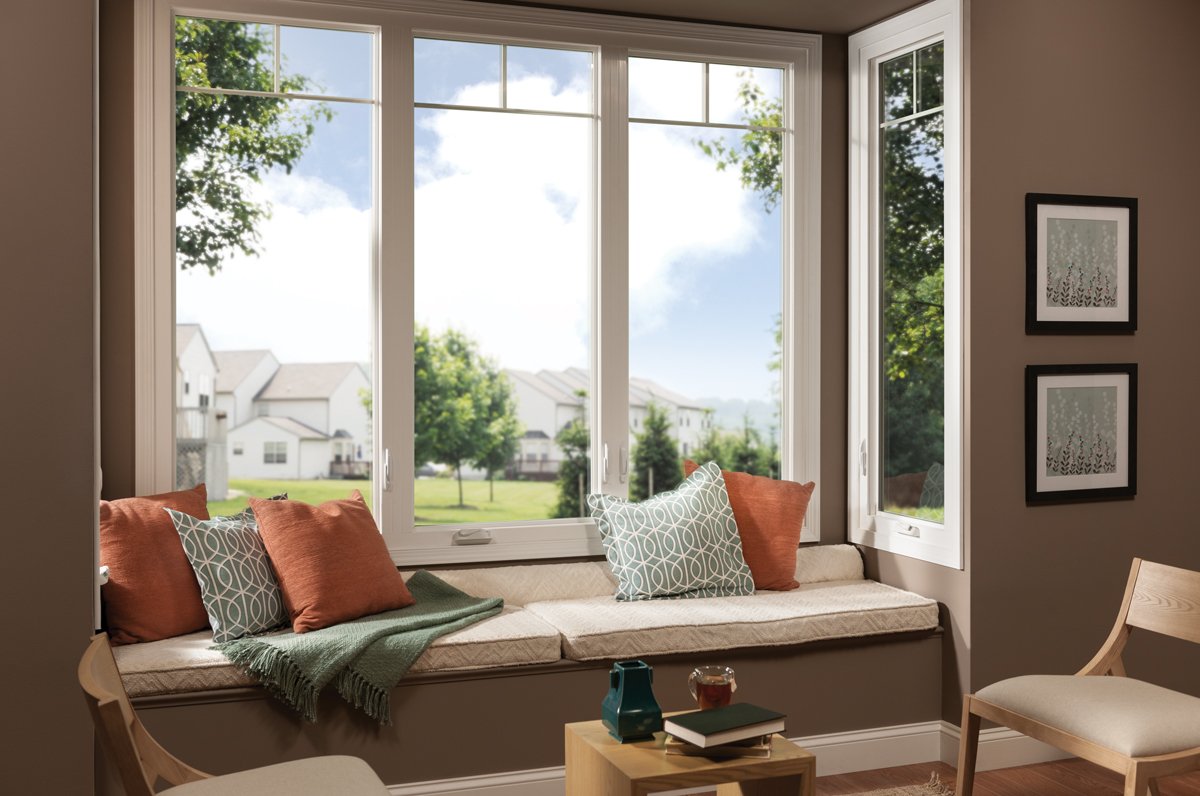 Another way to use casement windows with a window seat is this unique combination of five custom-sized Tuscany® Series vinyl windows with decorative valance grids above. This arrangement is practical because it substitutes a couch with a more simplistic and cozy seating area and the windows surround the space offering guests a 180-degree view of the outdoors.
5. Double Duty: Dining Room to Office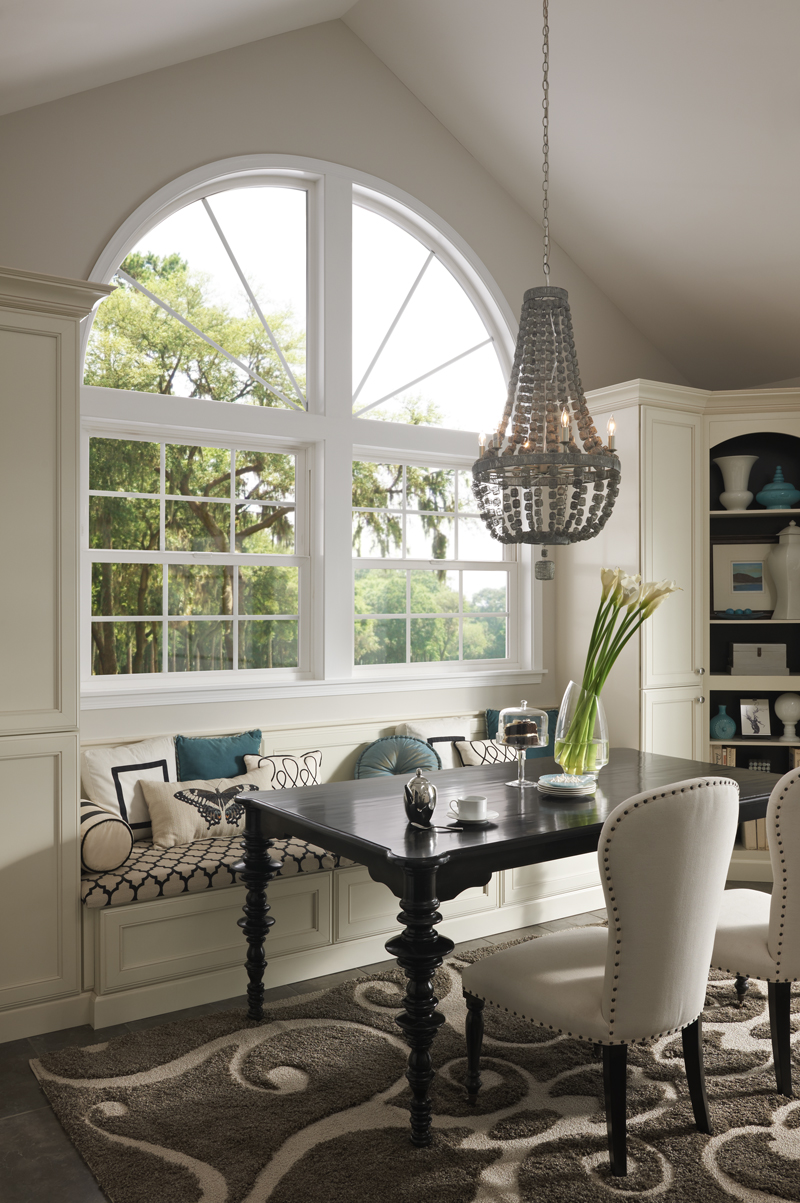 Need your dining room to pull double duty? Use your window seat as daytime office space and family dining room for dinnertime. Not does this allow you to have extra seating at meals, but it offers a comfy seat work at home. The additional storage drawers can house your laptop and other office items you can pull out and tuck away as needed. Plus, the seat cushion and decorative colored pillows can be changed often to keep your look fresh and new. This look was achieved with a combination of two single hung vinyl windows and fanlights above using our Tuscany® Series with colonial grids.
6. Extend the Fireplace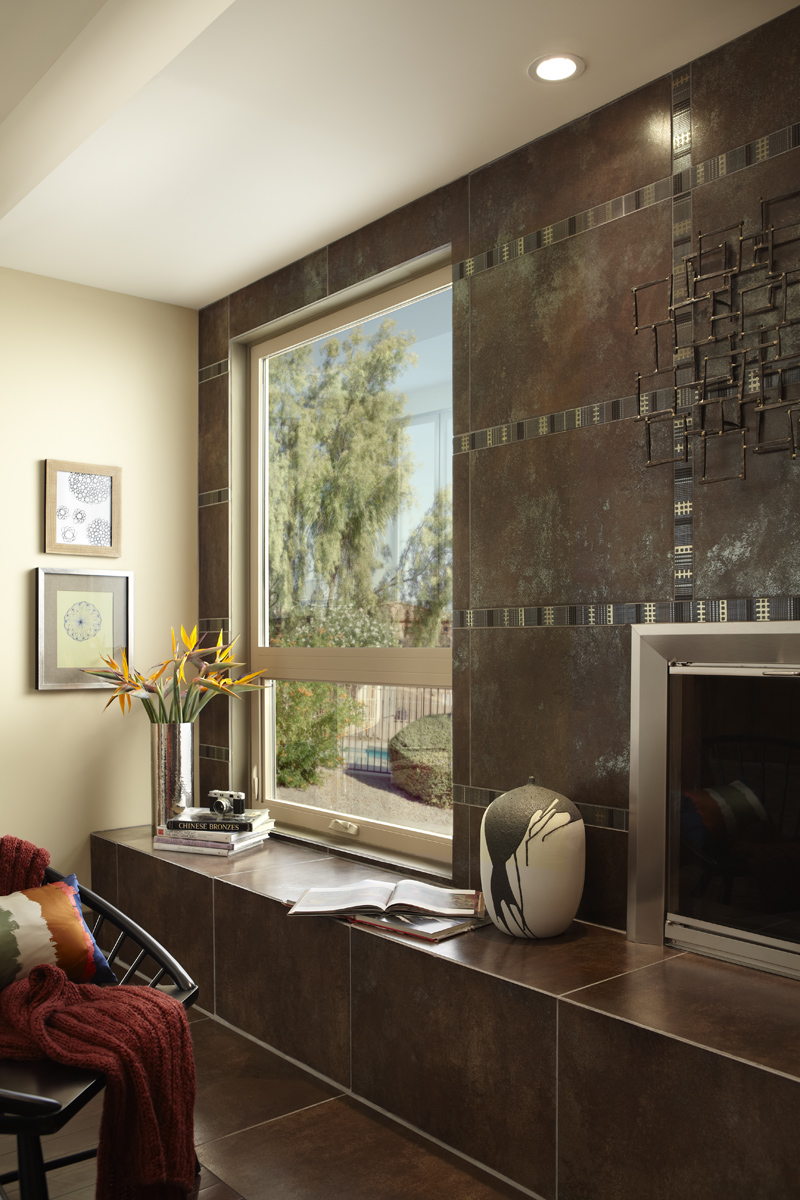 For a clean, cohesive look, try extending the floor tile up into a fireplace hearth. This provides ample seating for entertaining, and everyone always wants to cozy up to the fireplace. This is alternative to a cushioned, traditional window seat is easy to clean and the tile stays cool on hot summer days.  This window combination features a large Tuscany® Series vinyl picture window above to extend the view and provide natural light, while the awning window below increases air flow.
Which look would complement your home? Let us know in the comments below!