The Property Sisters, Marilynn Taylor an Interior designer and Allison Allain, a general contractor have a passion for creating beautiful spaces with unmatchable quality. Their clients came to them with a desire for an open concept kitchen that flowed into the living room. With a chef in the house, the large wall that separated the kitchen from the living room was not conducive with their clients desire to entertain and cook gourmet meals for their guests at the same time.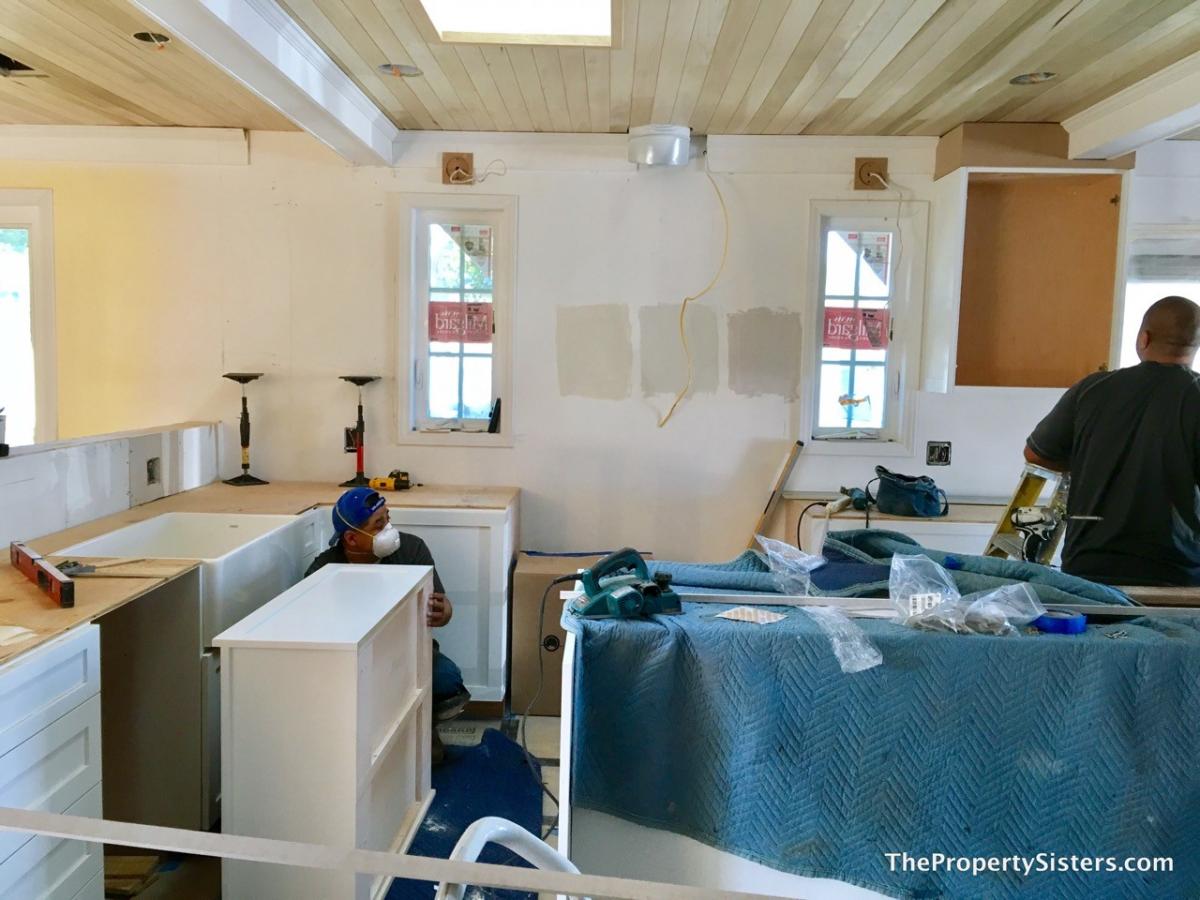 Tuscany® Series vinyl windows with interior and exterior sculptured grids were chosen for the project for their energy efficiency and slim profile frames. Although the windows area available in 10 colors, white frames were chosen both inside and which kept the color palette clean and bright. 
"Whenever I need vinyl windows in a project, I always use the Milgard® Tuscany series," Allison said. "They have super reasonable pricing for a high-end product and the mechanics and feel of the window is amazing. The Full Lifetime Warranty gives me and my clients a sense of peace about the longevity of the product, as well. I haven't installed any other vinyl window in years."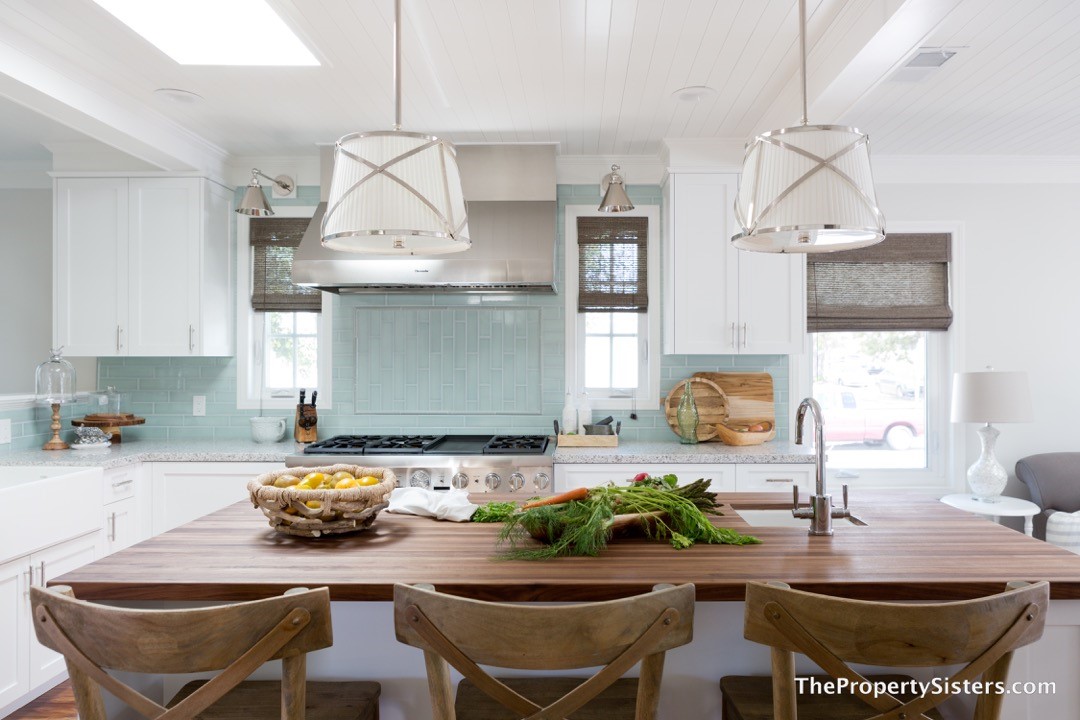 "I love the openness and the combination of pastels mixed with the earthy wood tones," Marilynn told Milgard Windows & Doors. "I always mix a bit of bling with touches of rustic nature.  The lighting, faucets, Italian tile and hardware add that high end look, while the wood floors, butcher block, clapboard lined ceiling and counters that mimic crushed oyster shells ground the space and make it feel comfortable."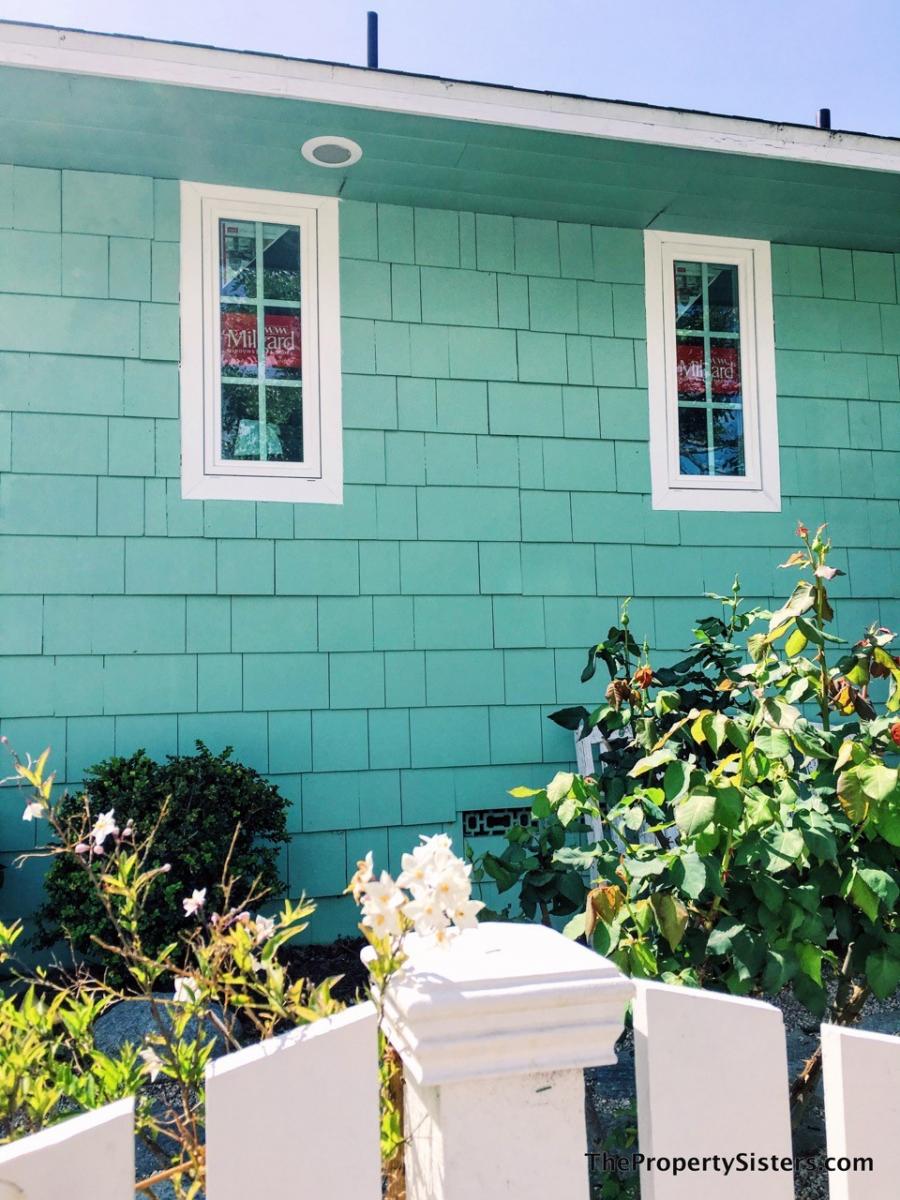 For those looking to embark on a home renovation project like this, Marilynn suggests, "Plan all of your finishes ahead of construction as well as know exactly how you want to use the space. Make sure that you have allocated enough space for tall storage, spices, utensils, etc… Think through how you will store everything. Be mindful of where you want to have running water as well. That is costly to adjust after the fact."
Project Information:
Milgard Series Used: Tuscany Series vinyl windows with sculptured grids
Project: The Property Sisters
Contractor/Builder: Allison Allain of Plumb Crazy Inc.
Interior Designer: Marilynn Taylor of The Taylored Home
Architect: Nora Gordan
Photographer: Amy Bartlam
Milgard Dealer: Ganahl Lumber
Location: Manhattan Beach, California