Focusing On Indoor-Outdoor Living
 In this neighborhood, where Spanish style homes are very common, a more contemporary style has slowly risen in popularity in recent years.
Custom home builder Beau Walker noticed his customers began asking him to design for more openness, clean lines and indoor-outdoor living. 
"All the homes designed now are much more open," said Beau. "Formal dining rooms for example, are going away unless someone has a dining room table they inherited through the family."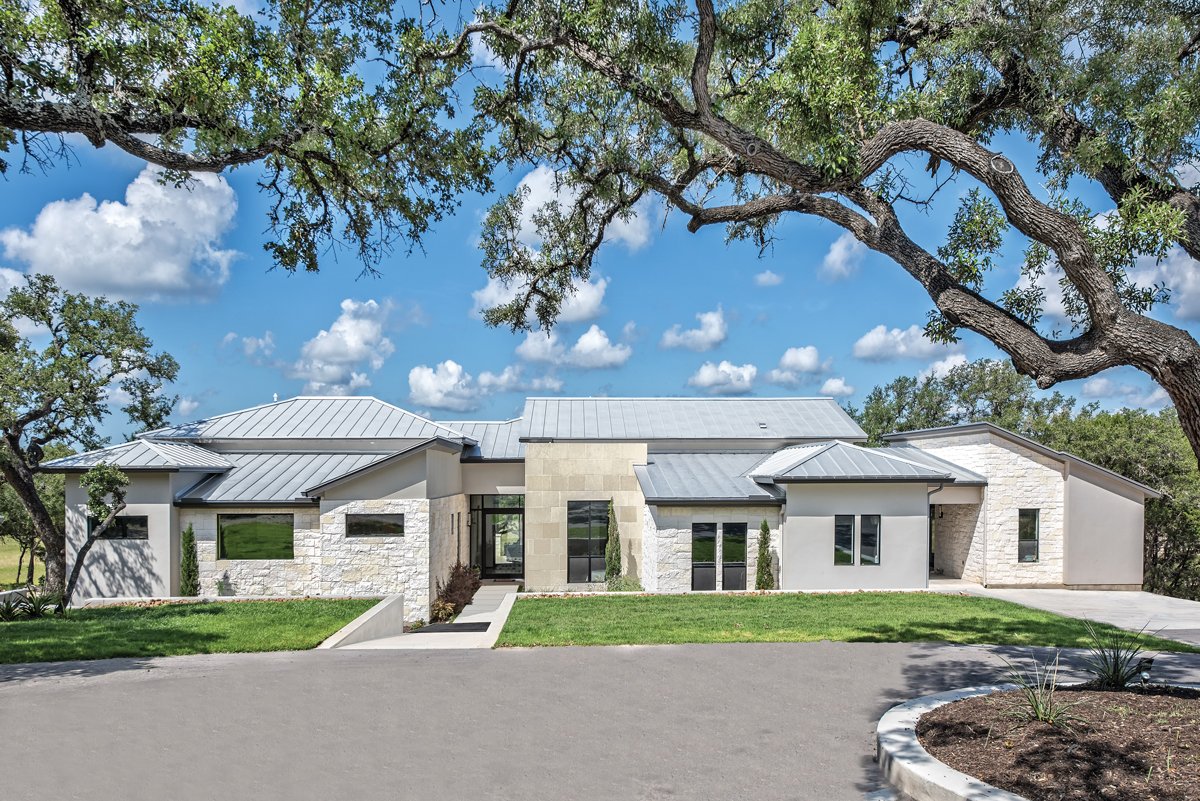 Because the contemporary style was still relatively new in this area, Beau's customers did not have many models to look at for inspiration. Many homeowners went online to look for ideas.
"What makes it hard is that someone may fall in love with a product that is not distributed locally," said Beau. "We help find products the customer sees online.  My product manager is really good at finding the product people want and if it is not distributed locally, figure out a way to get it as well as finding someone experienced enough to install it."
Seeing the increased demand for a new look, Beau blended contemporary design with rustic touches to create a beautiful home for his family and serve as a model house for his customers.
Complementing The Home With Aluminum Windows and Patio Doors
Beau selected Milgard® aluminum windows and sliding patio doors equipped with thermal break for added energy efficient performance. He liked the dark bronze anodized frames against the limestone exterior.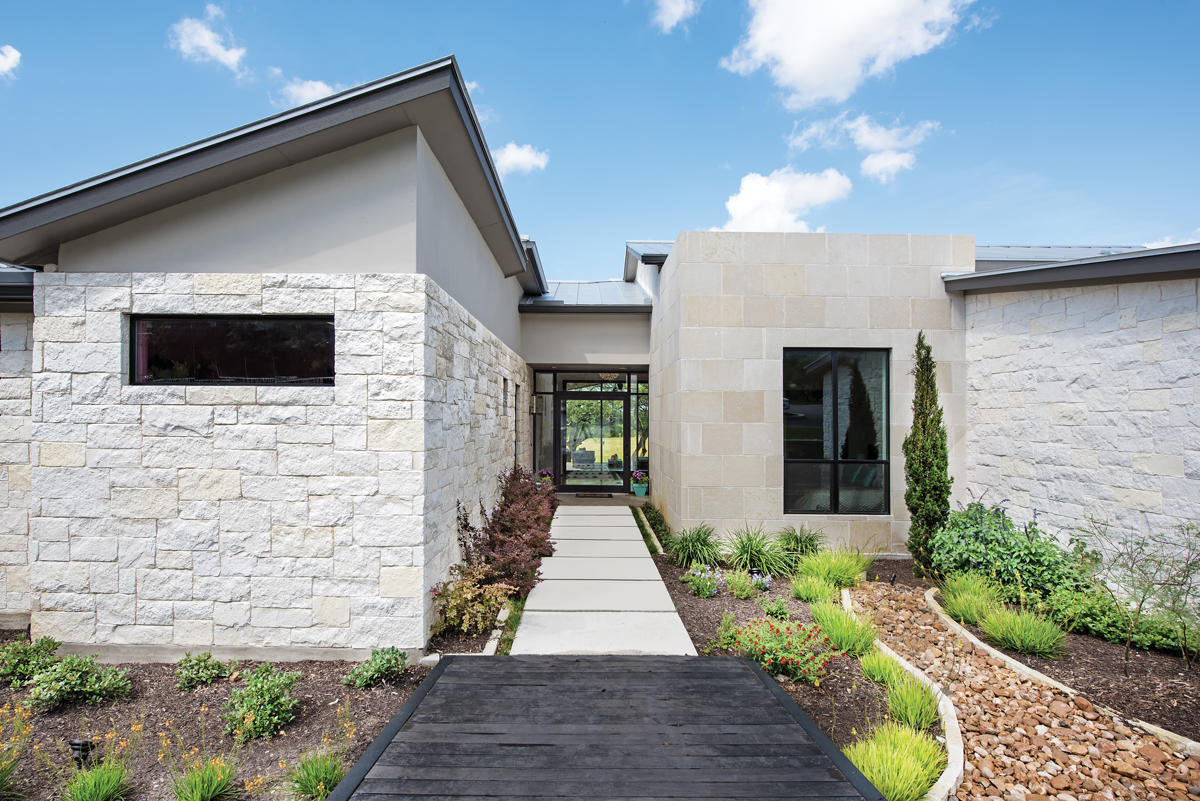 Each room of the home has at least one window to look out to the views. "We have lots of hallways and all the hallways have glass windows. No matter where you are, you can see out. We have 10-foot glass in many of the rooms."
Large sliding doors open from the living room to the backyard. "Large sliding doors are becoming more popular," said Beau. They really bring in the outdoors and add to the aesthetics."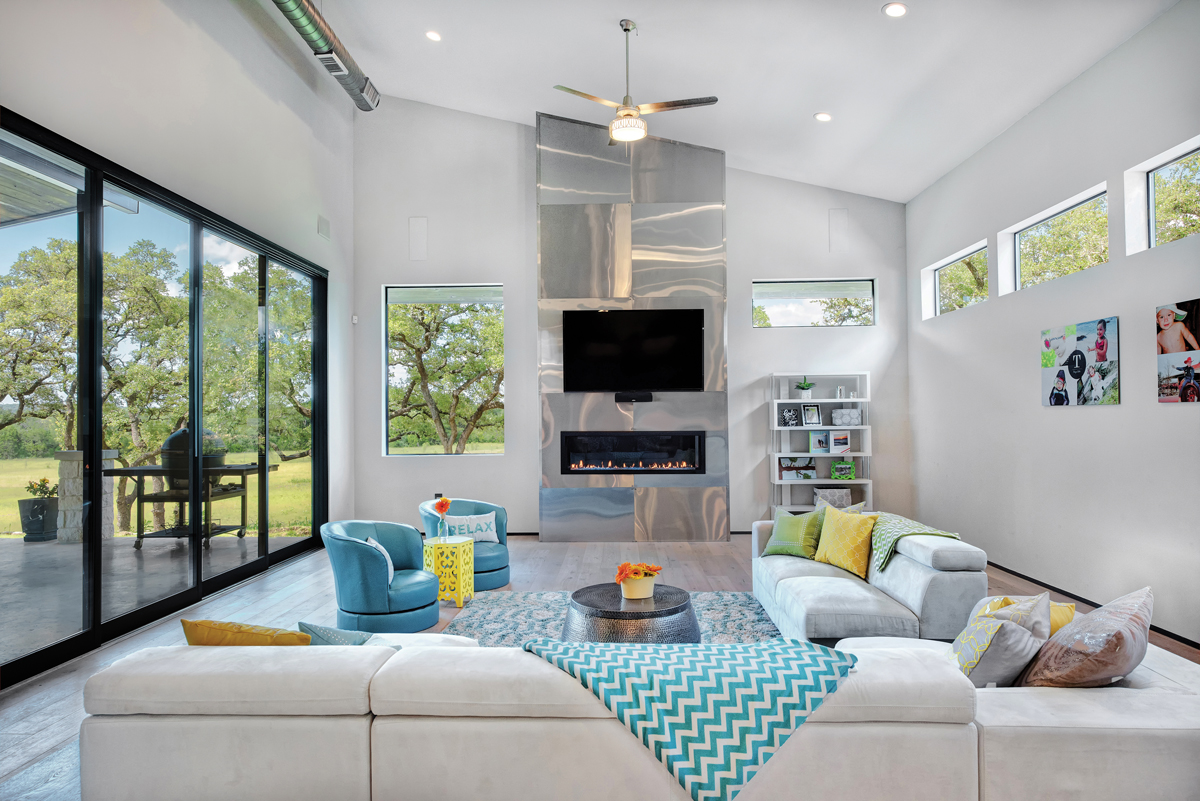 Beau designed an open layout to offer as much accessibility from one part of the house to another as possible. "The kitchen is a central gathering place for families. But they want to feel connected to other spaces while they're in the kitchen. For example, people want to see the television from the living room while they're cooking. Parents want to look out and keep an eye on their kids in the backyard. They want to capture everything from one location."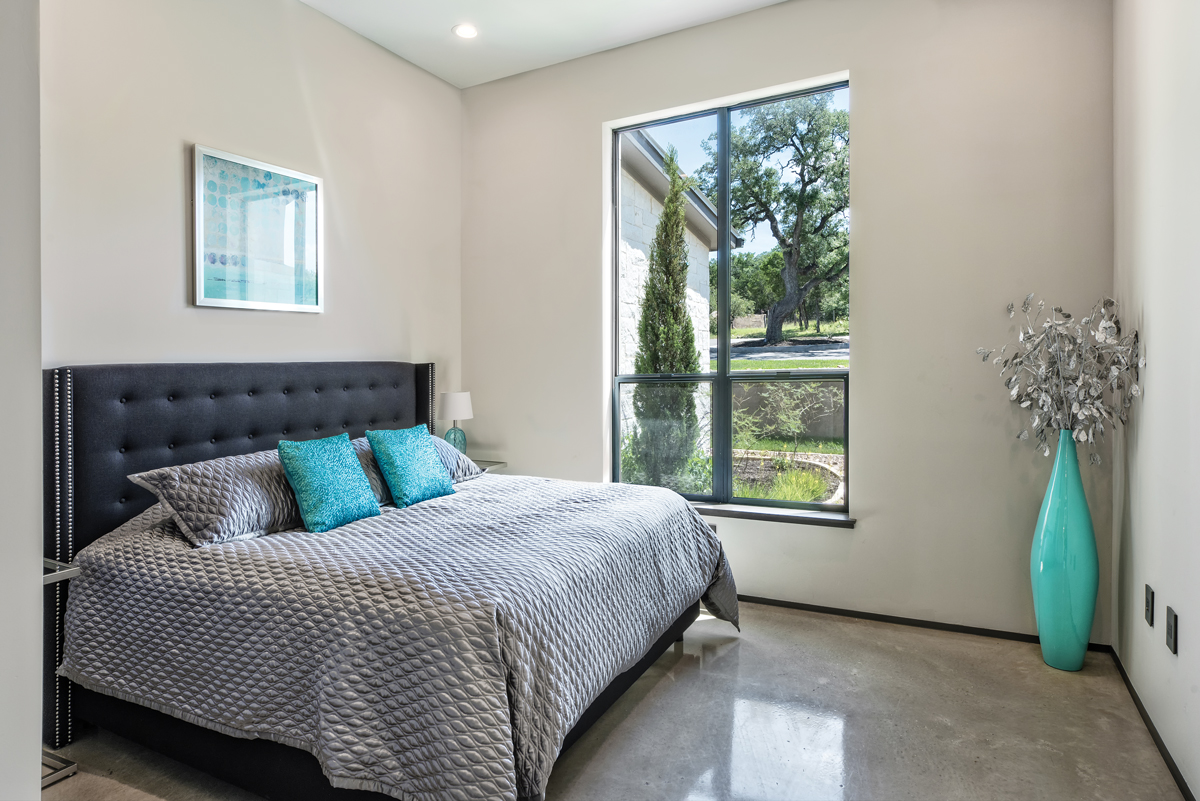 Making this dream home was a lot of hard work, but an enjoyable process. As a custom home builder, Beau sees each home as a unique project. "I don't build standard layouts," he explains. "We listen to each customer's vision and work with them to create the home that's personal to them."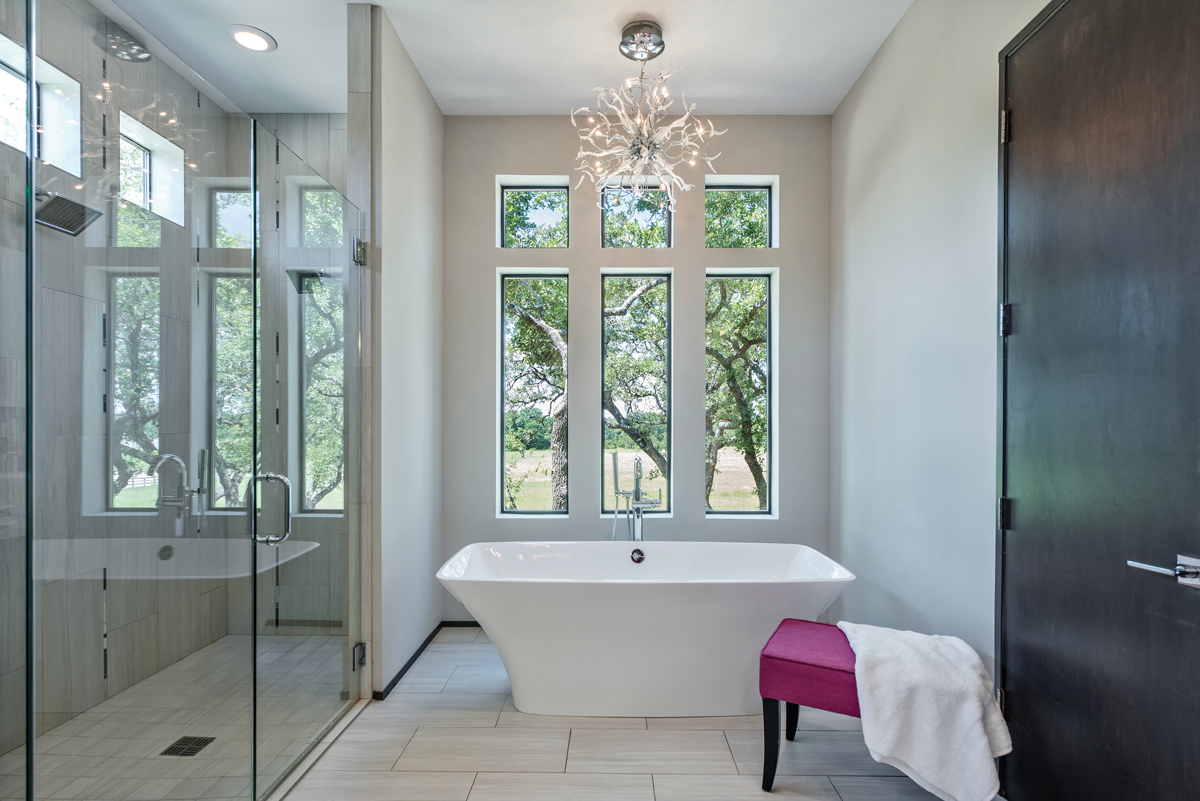 Project Information:
Milgard products used: Milgard® aluminum windows and sliding patio doors
Project Lead: West Ridge Construction
Architect: Shane Jenkins
Distributor: Parrish & Company