Thinking about remodeling your home?
If you are thinking about doing a home remodeling project, you may want to consider a local Remodeled Homes Tour. It can be helpful taking inspiration from what others have done and it's a great way to supplement your online research and pin boards you may be creating that show inspiring home renovations. From windows to patio doors, flooring and countertops, seeing examples in person can really help you decide what suits your design vision.
Do you live in Pierce County Washington?
Milgard® is pleased to be a sponsor of the 20th annual Tour of Remodeled Homes in Pierce County, Washington. If you live in this area, you'll want to attend this tour of five separate homes featuring completely remodeled kitchens, entertainment rooms and master bathrooms. There's something for everyone.  

Can't wait to go? You can purchase tickets here: The Remodeled Homes Tour runs September 30 - October 1, 2017.
See a Sneak Peek of Remodeled Homes
Looking for a sneak peek of what you will see, or, if you don't live in the Pierce County area, take a look at two of the homes below that show remodeled kitchens.
1) The Kitchen of Their Dreams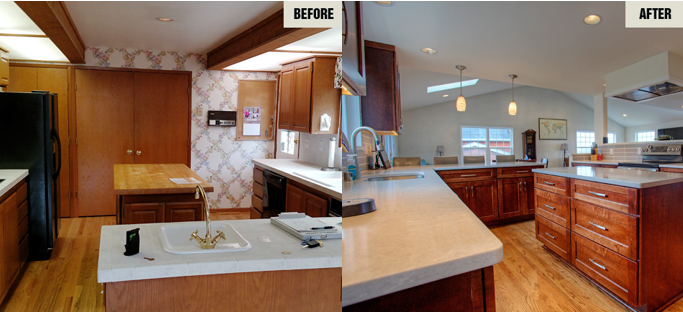 York Enterprises gave these homeowners the kitchen / great room they always wanted. By removing walls, vaulting the ceiling and reconfiguring the entire kitchen, they were able to accommodate an open concept footprint, and it also helped maximize their view. This new kitchen features Milgard Tuscany® Series vinyl replacement windows nestled between beautiful maple cabinetry and quartz countertops, bar and backsplash tiles.
Project completed by: York Enterprises 
Milgard series used: Tuscany Series white vinyl replacement windows
2) We Need More Counter Space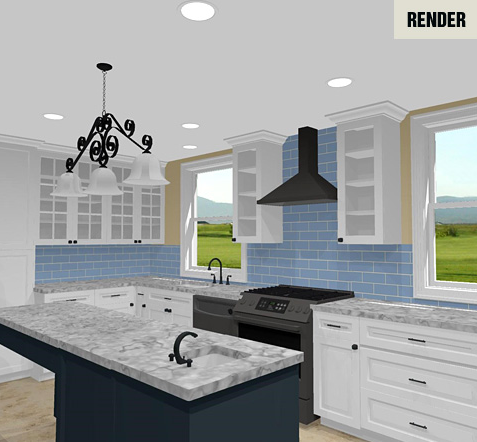 R4 Construction Company had one big demand from their client: "Please give us counter space!" In this rendering, R4 proposed a complete redesign of the three, small, divided spaces that felt closed off, into a bright, open kitchen that had enough room to accommodate two cooks. Visit the Home Tour to see how charming this kitchen turned out with blue Italian tile, a chimney range hood and stunning glass upper cabinets.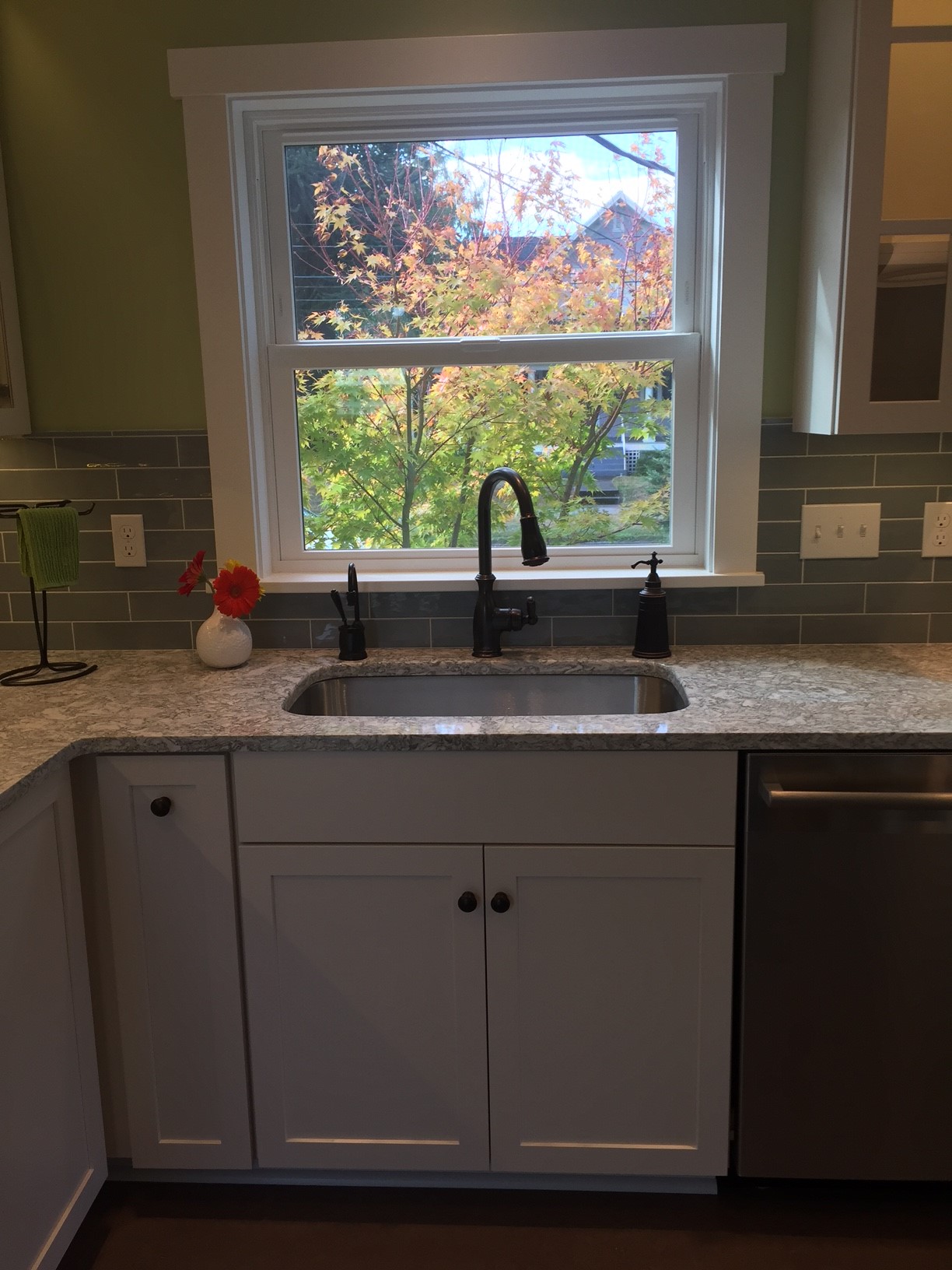 Just two years ago, the homeowners replaced their basement windows with Milgard Tuscany Series vinyl and they continued the look and feel for the kitchen remodeling project.
Project completed by: R4 Construction 
Milgard series used: Tuscany Series white vinyl replacement windows
Find more "Real Stories" on the milgard.com blog and get inspired!