In this, the United Nations-designated "International Year of Glass," we want to celebrate that essential material as it relates to home windows and patio doors. It's the kind of glass that helps us maintain a consistent temperature inside our homes, the glass that gives us added privacy, and the glass that helps protect the interior of our homes from harmful ultraviolet rays.
Yes, thanks to the latest technology, you can find glass options that do all of the above. If you're considering a home renovation, or if you're in the process of building your dream house, then you should learn more about these glass options and see what they can do for your new windows and patio doors.
Low-E glass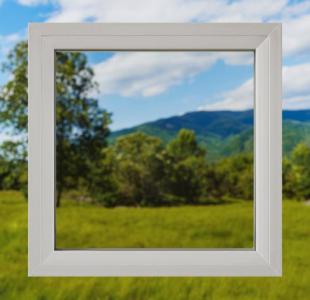 The 21st century is quickly shaping up to be the century of energy efficiency. It's a featured quality nearly everywhere: We see it in electric cars, LED light bulbs, and even certain kinds of blinds and curtains. Windows and doors are no different. The glass used in these products have differing levels of energy efficiency.
Now, no matter what kind of window you purchase today, you're almost certainly going to have a product that's more energy efficient than those of years past. But there are some glass options that go the extra mile, like Low-E glass. Available in both Low-E2 and Low-E3, Low-E glass will give your windows and doors added energy-efficient protection. Low-E3 glass is particularly effective because it features multiple layers of metallic coatings that reduce solar heat gain, helping you maintain interior temperatures in your home, which in turn keeps your space comfortable regardless of the season.
In addition, Low-E3 glass provides another layer of protection against ultraviolet rays. This is an important barrier against sunlight, as UV rays can damage curtains, carpets, upholstery, and the like.
Obscure glass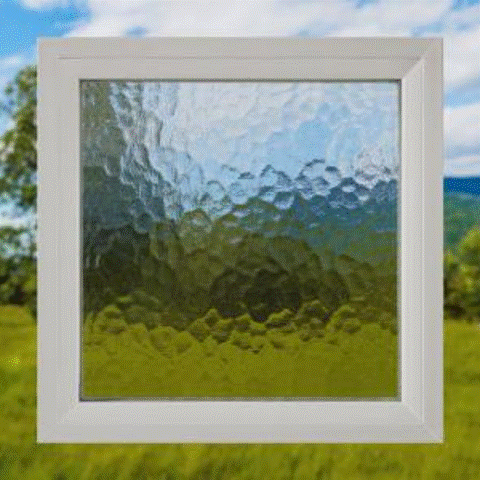 Often employed in sidelights and bathroom windows, obscure glass gives homeowners the privacy they crave while still allowing sunlight into the home. The aesthetic look found in obscure glass is created during the manufacturing process and comes in numerous styles. One of the most common designs is rain glass, which is fabricated to look like rain dribbling down the surface. There's also pattered glass, which has a frosted-over look, thus giving it a slightly different aesthetic than rain glass.
Another kind of obscure glass that evokes images of water is reed glass, a version that often resembles waves flowing across the window. These waves can be narrow or wide, depending on what style is desired.
Then there's scalloped glass, a common variety of obscure glass that has a raised, cracked appearance. There are many different types of scalloped glass, with some having a "rougher" appearance than others.
Finally, before leaving this topic, we want to mention acid-etched glass. This kind of obscure glass typically combines a satin finish with a translucent appearance, resulting in a no-nonsense classic look that minimalists prize.
Tinted glass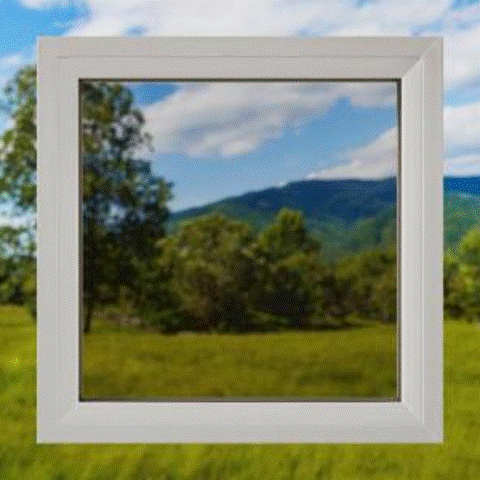 Plenty of homeowners want to reduce the light that's coming into their home without obstructing the views to the outside. This can be accomplished with tinted glass, which has become increasingly popular in recent years.
Tinted glass offers a relatively new aesthetic while also providing privacy. What's more, most styles of tinted glass are designed to reduce solar heat gain and help block UV rays, helping to keep your energy costs down and your furniture and carpeting protected.
And if you want tinted windows that are especially energy efficiency, you can also get them with Low-E glass. Many manufacturers offer both Low-E2 and Low-E3 glass on their tinted products, allowing you to purchase windows and doors that boast a unique look and maximum energy efficiency.
Get started with a quote on your window and doors project with a trusted Milgard® Certified Dealer.