Thursday October 26, 2017
How to Achieve Modern Home Design
What goes into modern home design? Milgard spoke with David French, COO and President of Planet Home Living, to find out. Planet Home Living is a Southern California builder specializing in the new construction of modern homes for urban infill developments. Their recent project in Silver Lake was the epitome of their design focused style and Milgard was proud to be featured as their window of choice. 
A Modern Layout
The builder designed this modern home with three stories: One bedroom downstairs, two bedrooms at the middle level and the main living and kitchen area on the upper floor. They created a large, spacious exterior deck accessible from the main floor to allow the homeowner the flexibility of an indoor / outdoor living experience.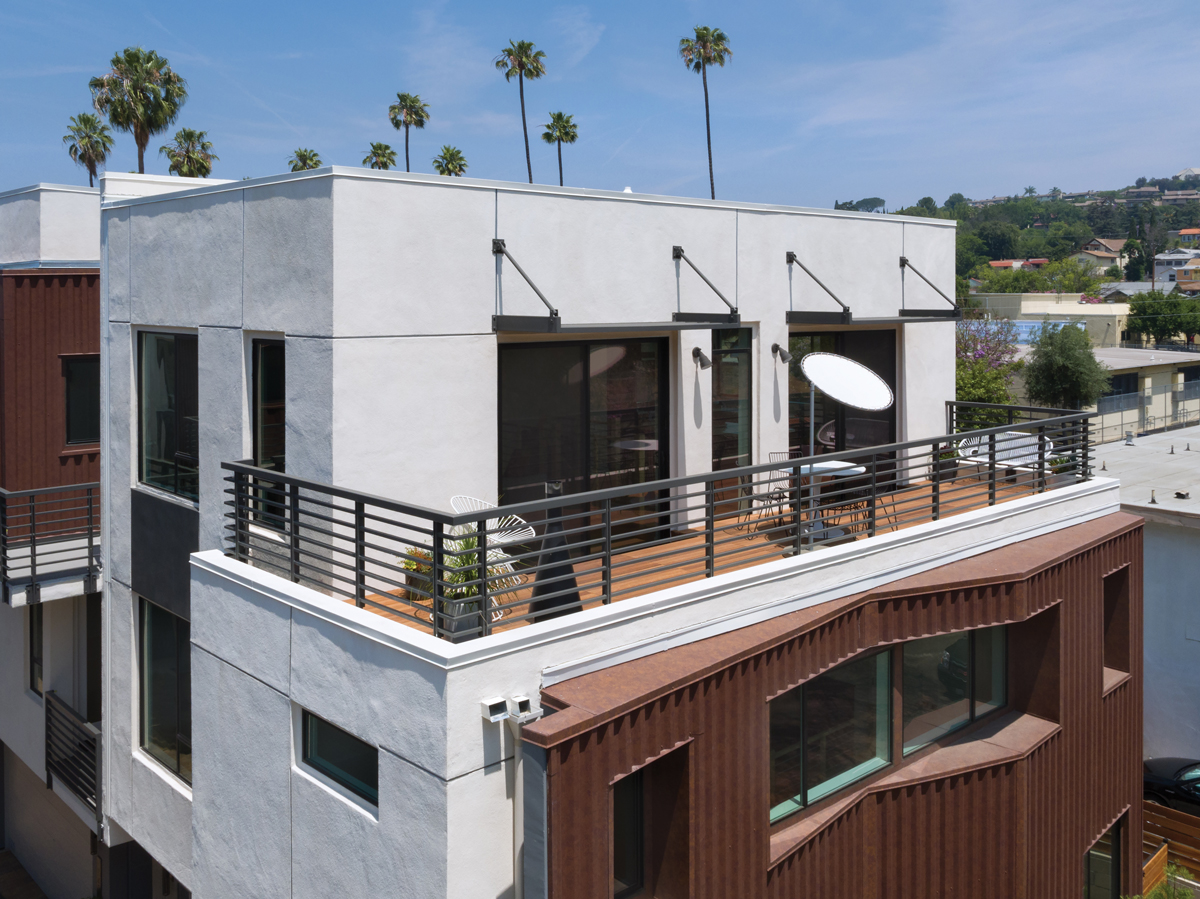 The Look of Aluminum
They chose Milgard®aluminum windows, in the color Bronze Anodized, because they were looking for an 'industrial modern" look that would provide a high contrast between the corrugated metal, copper colored siding on the exterior and the stark, white, smooth walls inside.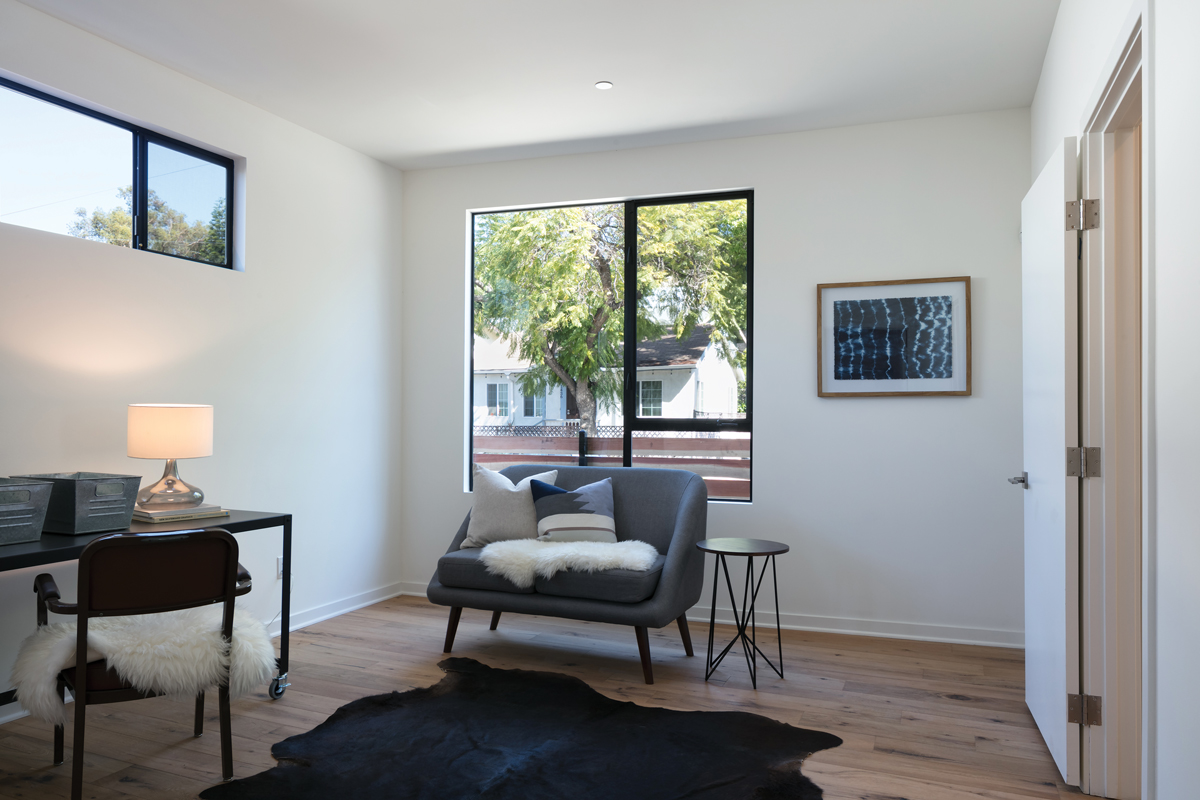 Focus on Natural Light
"We wanted the home to be light and bright," David told Milgard. "We accomplished this by using oversized windows and sliding glass patio doors. The slim aluminum frames convey a clean modern look and feel.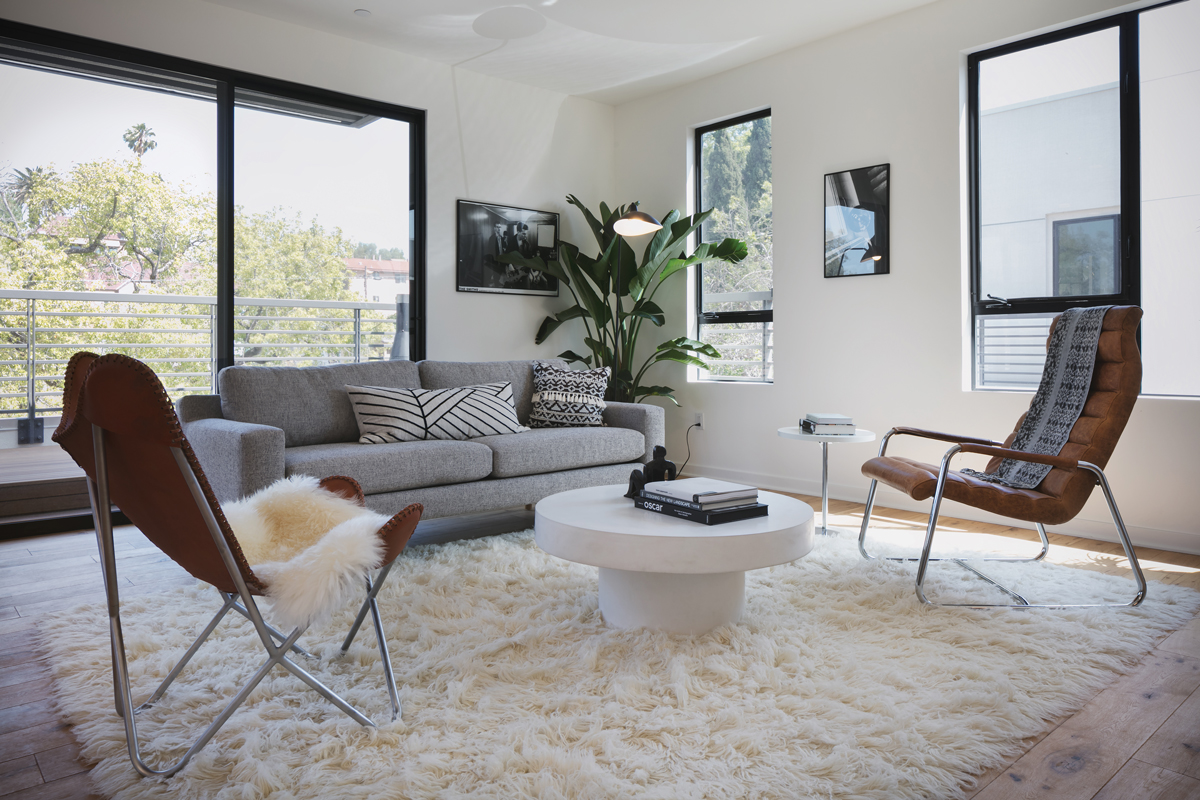 The Highest Quality
"We don't believe in taking any chances with the quality and long term performance of the windows we specify," said David. "Milgard is always our window choice and we install them with the most skilled craftsman."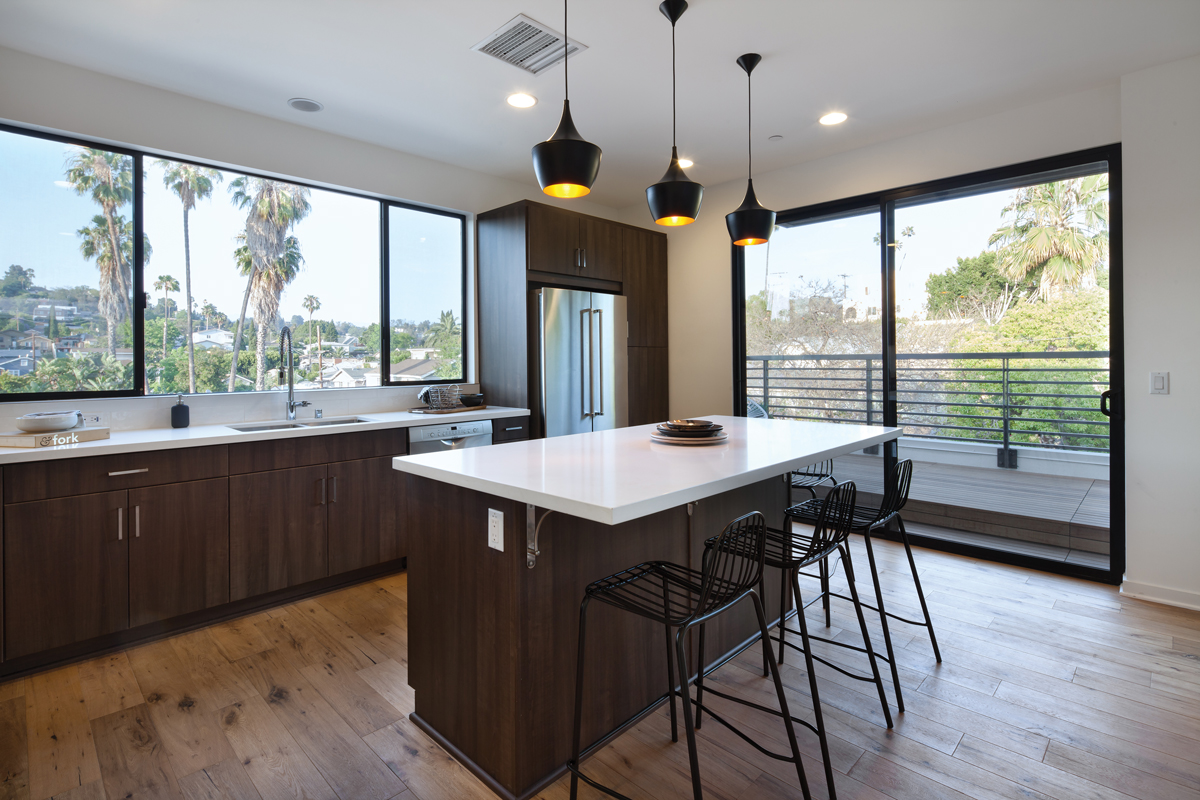 The result was visually striking both inside and out with clean, straight lines in repetition. The kitchen was the most dramatic with the juxtaposition of the white walls and dark wood cabinetry, accented with dark bronze, metal light fixtures and stainless steel appliances.
Project Info:
Milgard Series Used: Aluminum Windows (in Bronze) and Aluminum Patio Doors
Builder: Planet Home Living
Architect: KTGY
Photographer: Chang Kyun Kim
Location: Silver Lake, California
Sign up for newsletter
Join our email list for home ideas
and inspiration
Contributors
Sashes + Glass is a blog developed to guide you through the window and patio door buying process. From frame style to color, we want to help you set the tone for your house with beautiful windows in the hope that it will bring joy to your living space.