Did you know that the hottest design trend in home windows has actually been around since the Middle Ages? That might seem surprising, but in those days, many window frames were made of iron, so black windows were very common. Flash forward to the 21st Century and you'll notice that the popularity of black windows has recently been revived. This "modern" design trend is now everywhere.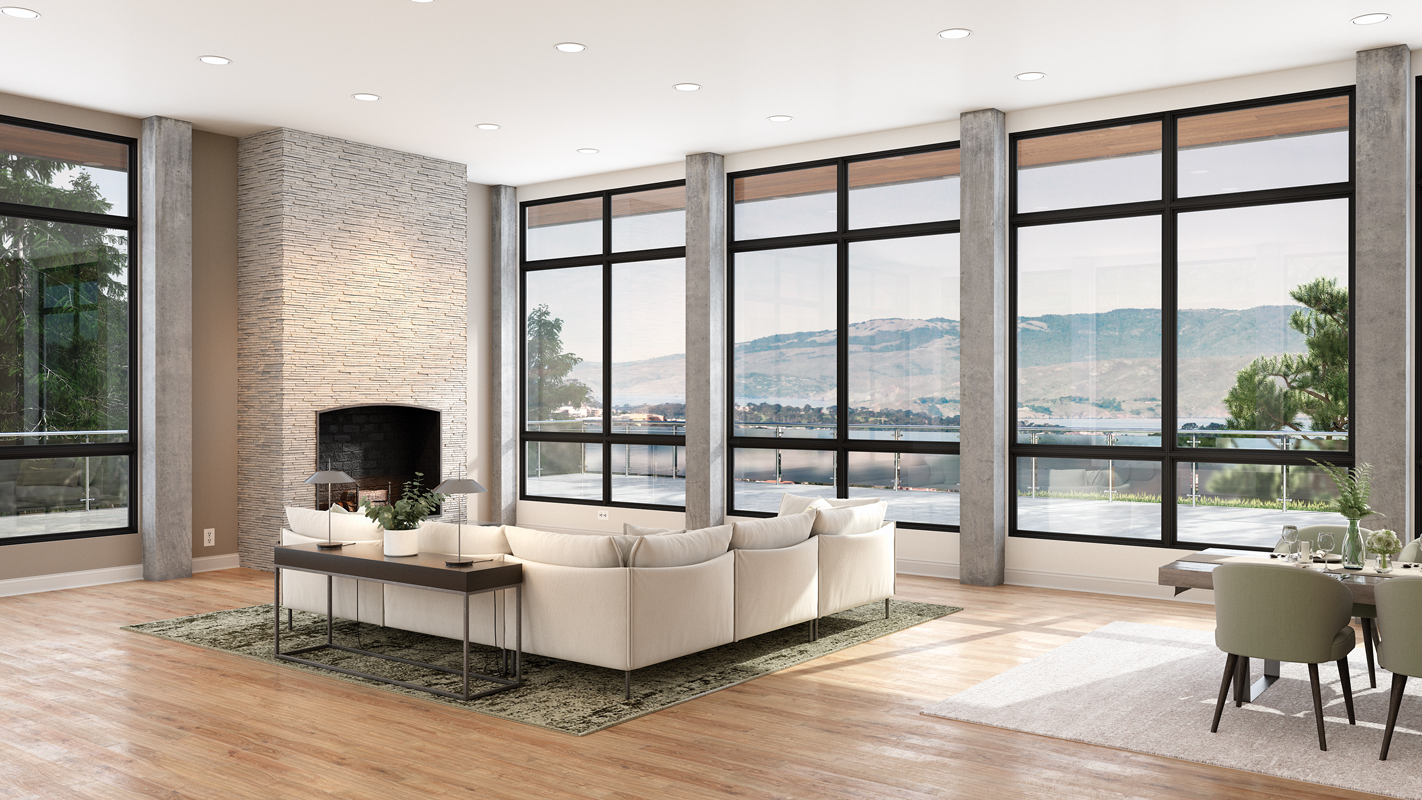 From architectural magazines, to design websites, and on home-renovation television shows, black framed windows are all the rage and here to stay. Here at Milgard Windows & Doors, we've embraced this stunning new look in our Ultra™ Series | C650 fiberglass and Trinsic™ Series | V300 vinyl windows and patio doors. Both options demonstrate just how amazing black window frames can look in your home.
Black framed fiberglass windows
The C650 is available with black exterior and matching interior frame color, giving you the utmost in the black window trend. Black frames are compatible with any architectural design or home décor, making the C650 one of our more notable window and patio door options.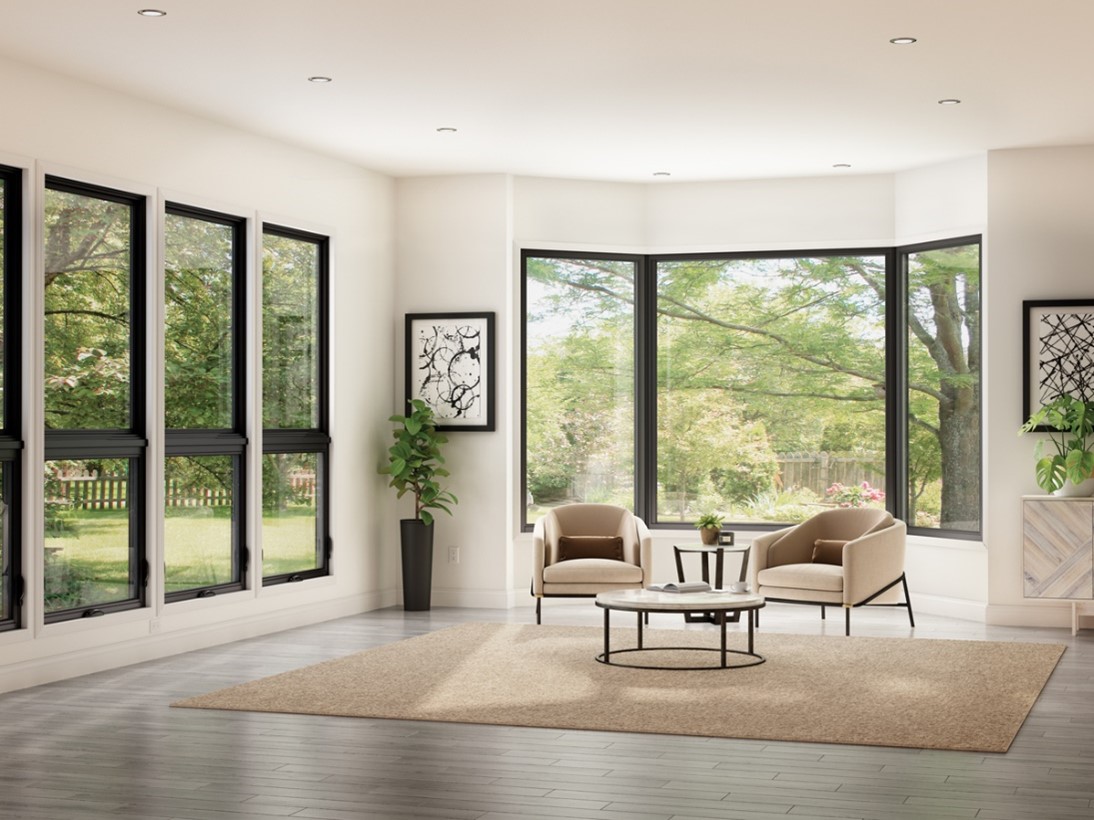 But the C650 is more than just stylish, it's also a high-performance window. Thanks to its fiberglass material, the C650 is very strong, making it popular for use in extremely large windows, because it can handle the added weight. It's also durable and needs little maintenance over time.
In addition, the C650 can be considered both heat and cold resistant because the fiberglass materials expand and contract very little in extreme temperatures. Fiberglass windows and patio doors are an excellent energy-efficient choice for any climate and Milgard C650 offers many options that meet or exceed ENERGY STAR® requirements.
Black framed vinyl windows
Our V300 also offers a matching black interior/exterior frame option. The black capstock that's used on the V300 gives the window a very contemporary look that is accentuated by its narrow frames. This narrow profile provides a large viewing area, which is complemented by the V300's even sightlines.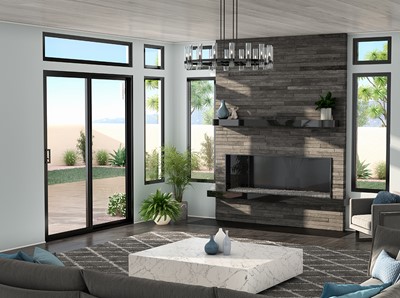 And like most vinyl windows made today, the V300 has many energy-efficient attributes. It boasts spacer systems, multiple Low-E coating options on the glass, and gas fills between the panes. It's also ENERGY STAR certified in the areas in which we serve.
Finally, the V300 offers our exclusive SmartTouch® lock. Re-designed for this modern window series, the lock is barely visible when the window is closed.
Home window trends
No matter where you look, black framed windows and patio doors are everywhere.  And it's not a mystery why they've become so popular: They're sleek, contemporary, and they pair well with any style or décor. If you're thinking of getting black windows for your home renovation, we hope you'll talk to a Milgard Certified Dealer to learn more.