Shopping around for windows and unsure what the difference is between a single hung versus a double hung window, or which one is best for your home? We can help you understand the key differences between these two types of windows. 
Window Operation
The main difference between a single hung and a double hung window is how they operate.
What is a single hung window?
A single hung window has a fixed top sash and an operable bottom sash that moves vertically.
What is a double hung window?
Both sashes are operable on a double hung window, You can open the top sash by itself, the bottom sash by itself, or you can open both of them for better air flow.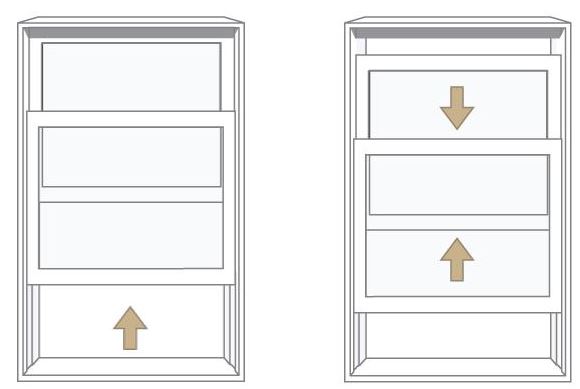 Read more on double hung window operation.
Window Ventilation & Air Circulation
The next key difference is the ventilation and air flow you can get from these two window types. Double hung windows offer maximum circulation when both sashes are open; cool, fresh air will flow in through the bottom while warm air flows out of the top.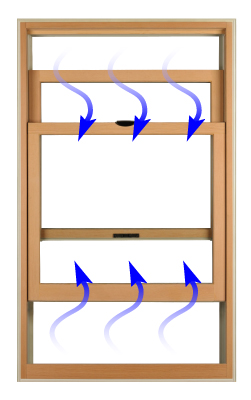 Need help deciding which windows are right for you? Download our Window Selection Guide.
Window Cleaning & Maintenance
A key advantage to double hung windows is ease of cleaning. Double hung windows come with tilt sashes that allow the upper and lower sashes to tilt inward. This allows both the interior and exterior glass to be cleaned from inside your home. This is especially helpful for second and third floor windows.
Milgard Tuscany® Series | V400 offers both double and single hung window operating styles. To get more information, download our Tuscany® Series Brochure.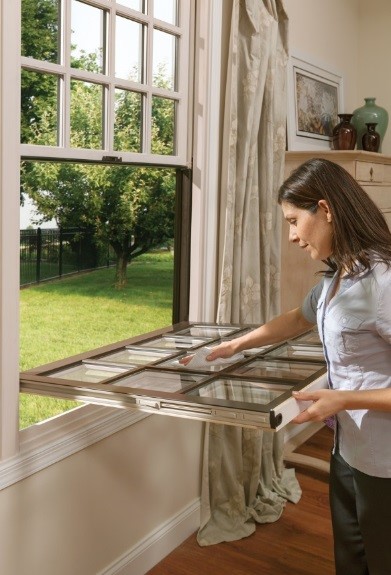 Window Costs
Cost can be an important consideration when choosing a window style. With the additional features and functionality, double hung windows typically cost a little more than a single hung window of similar size. We recommend you consult with a Milgard Certified Dealer about your whole project so they can recommend the right products and features for your budget.
What is Better- a Single or Double Hung Window?
What's best for your home depends on a variety of factors including where the window will be installed, your geographic climate, and any accessibility needs.
We recommend talking to your Certified Milgard Dealer about your project needs. They can help recommend the right product and operating style for you.