A patio door can do a lot of things for your home, especially adding to your home's style and curb appeal. Some of the newest trends in patio doors once began from custom creations, but are now widely available today. With so much variety available in patio doors, here's some current trends that can help you decide how to help your home to stand out in the neighborhood.
Trend #1: Indoor Outdoor Living
The trend of using your outdoor space as an extension of your indoor space is still very popular. This has created a drive among homeowners and designers to integrate the patio more effectively with the inside of the home. Patios now feature outdoor kitchens, well-made furniture, and often converted sheds. It's becoming more common that patio doors should provide a smooth visual transition between the indoors and outdoors. AX550 Moving Glass Walls come in stacking, bi-fold, and pocket operating styles.
Trend #2: Expansive Glass
Multi-panel door systems and floor-to-ceiling glass is not just for luxury homes anymore. There are many ways to utilize expansive glass walls in your home. Consider marrying patio doors with windows in repetition to enjoy not only the maximum view possible, but also take advantage of natural daylight and ventilation.   
Trend #3: Energy Efficiency
Energy efficient doors are desirable because they can provide better comfort, consume less energy and help your home stay a consistent temperature overall. There are many energy efficient options to consider when selecting your patio door such as: Dual pane glass for improved insulation, Low-E (emissivity) glass coatings to block out undesirable solar rays and keep your home's temperature controlled or Gas filled spacers for better thermal performance.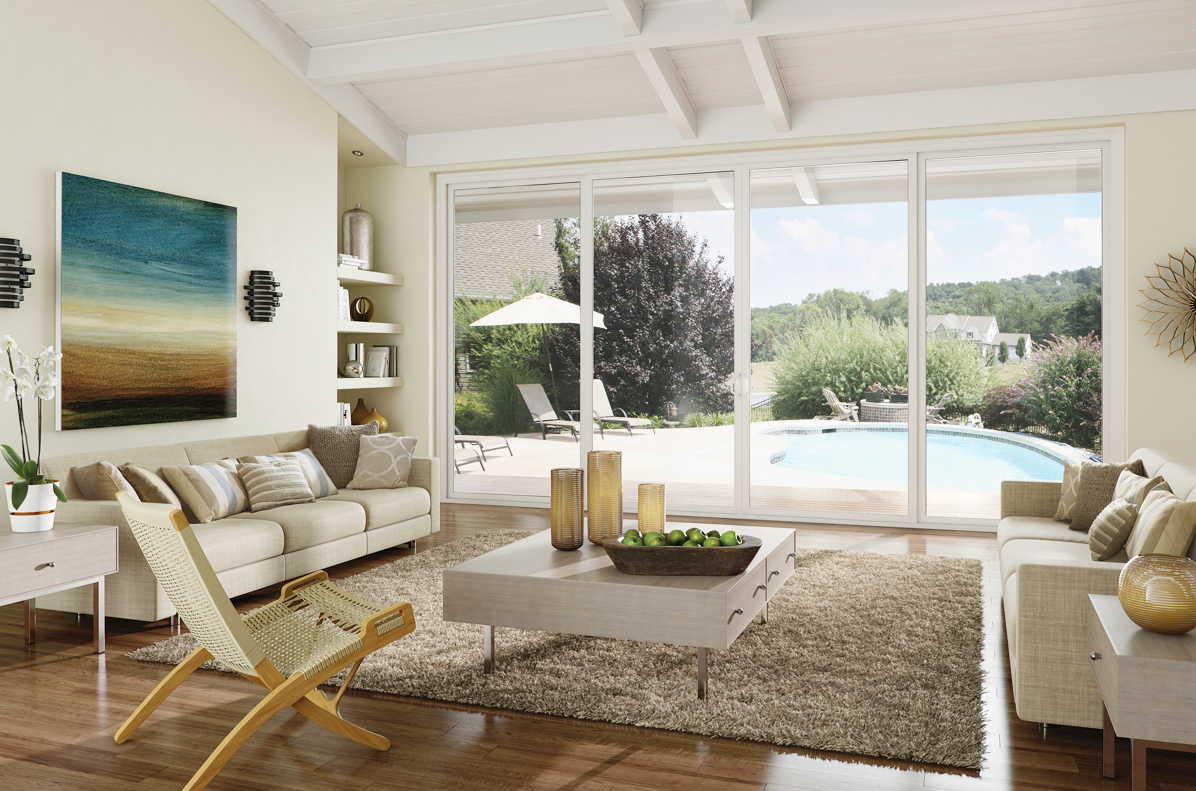 Trend #4: Black Patio Door Frames
Black or dark exterior colors are a dramatic choice in patio doors and work well in contemporary homes as well as traditional spaces looking for a sophisticated style. They are eye catching and provide a visual accent to your home, reducing the need for heavy window treatments. When paired with white, or light colored walls, black patio door frames create a strong contrast which is very desirable trend.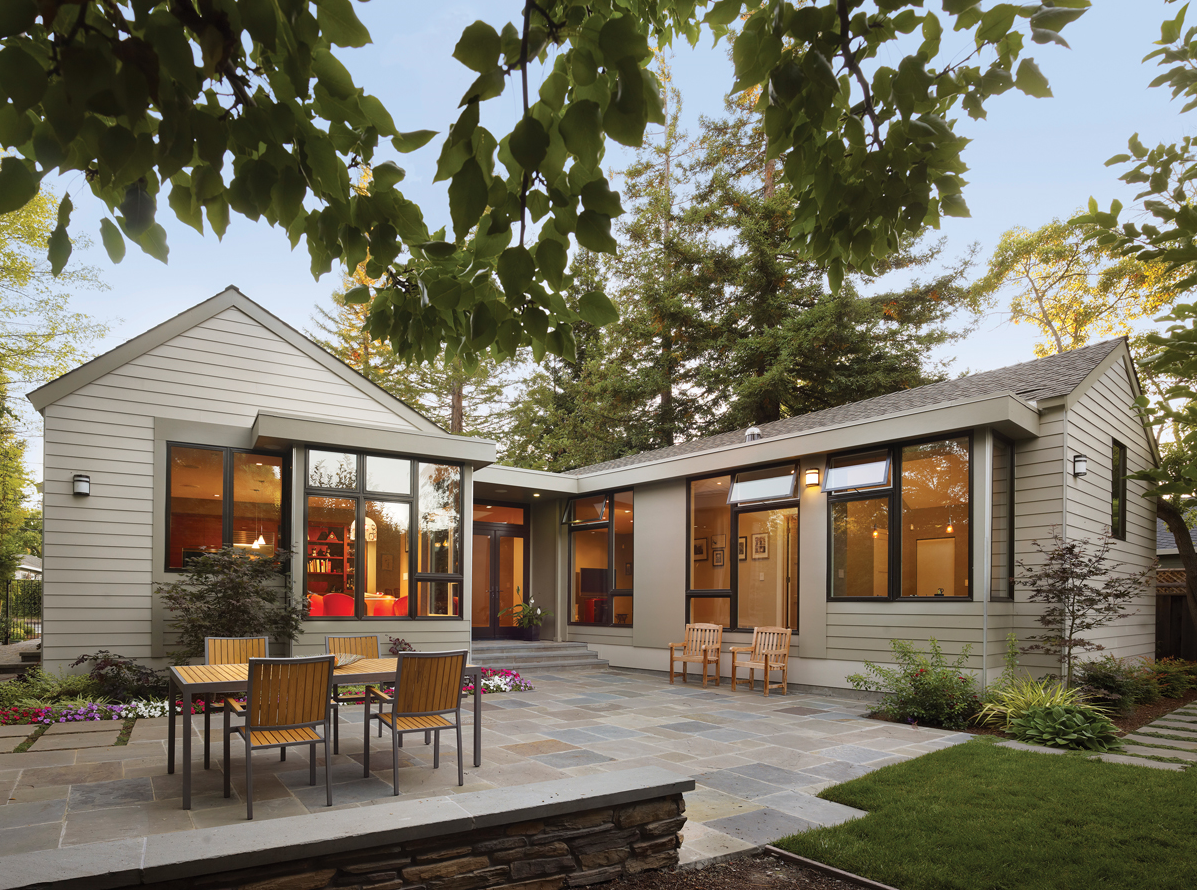 Trend #5: Clean Lines
Patio doors, such as aluminum, offer a streamlined and contemporary look with their slim frames. Both windows and patio doors designed with clean lines help draw your eye toward the view and less on any interior decoration. Often associated with modern architecture, this style is simple, minimalistic and a very popular trend today.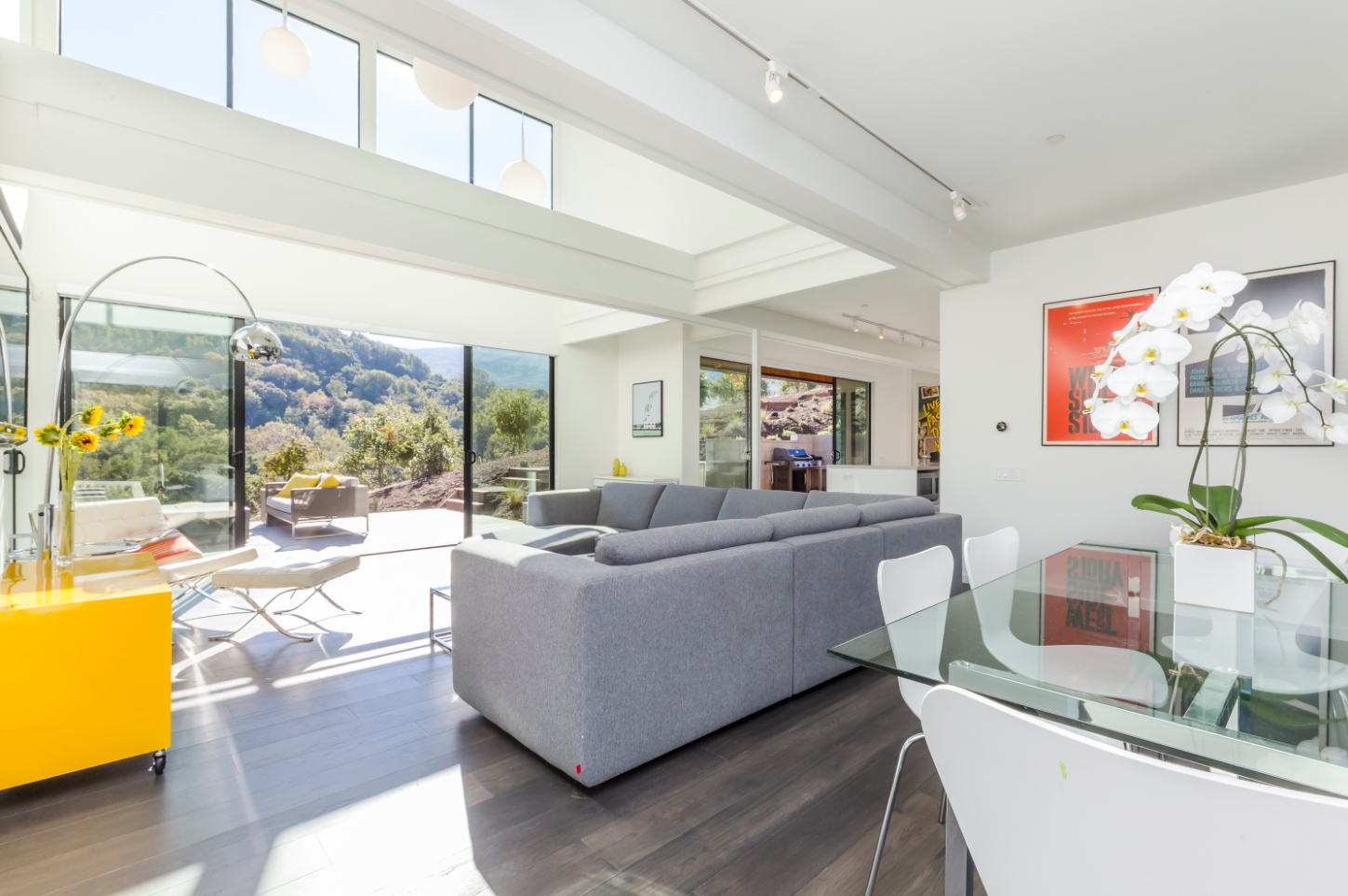 A good patio door is a solid investment that can refresh your indoor and outdoor spaces. From traditional to modern, there's sure to be a style that fits your home for a beautiful way to tie the home and garden together.