Time to unveil the top 5 window and patio door photos you loved on our Instagram feed in 2021. From new home builds to replacement and renovation projects, these images, both modern and traditional received the most likes throughout the year.
Sophisticated Cottage featuring Black Framed Windows
This California home has a modern vibe coupled with a sophisticated style. The gray siding paired with Milgard black framed fiberglass windows adds the perfect touch to this newly constructed home. The warm accents of copper lighting, wooden doors and fencing beautifully offset the cooler grays for a cottage you'd love to call home.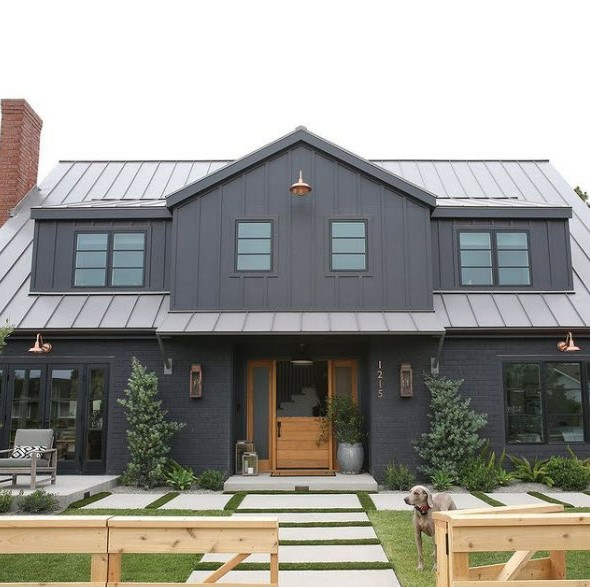 Expansive and Contemporary Aluminum Patio Door
This home feels so expansive thanks to the Milgard 4 panel Thermally Improved Aluminum patio door. The large, glass wall allows for an abundance of natural light which plays nicely off the light, wooden floors. White walls are the finishing touch to a light, bright space that is perfect for entertaining.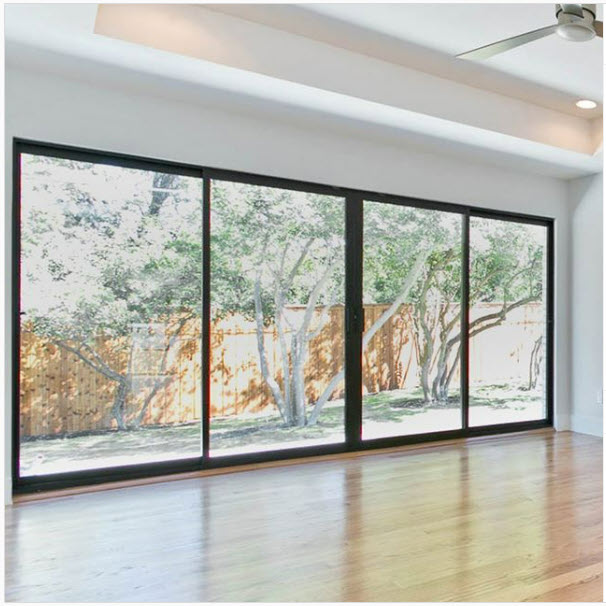 A Modern White Farmhouse with Black Windows
This modern, white farmhouse is stunning with black framed window accents. Milgard fiberglass windows were used throughout the entire new home build which provided not only beauty, but also energy efficiency and durability. These windows also feature interior black frames for a cohesive look inside and out.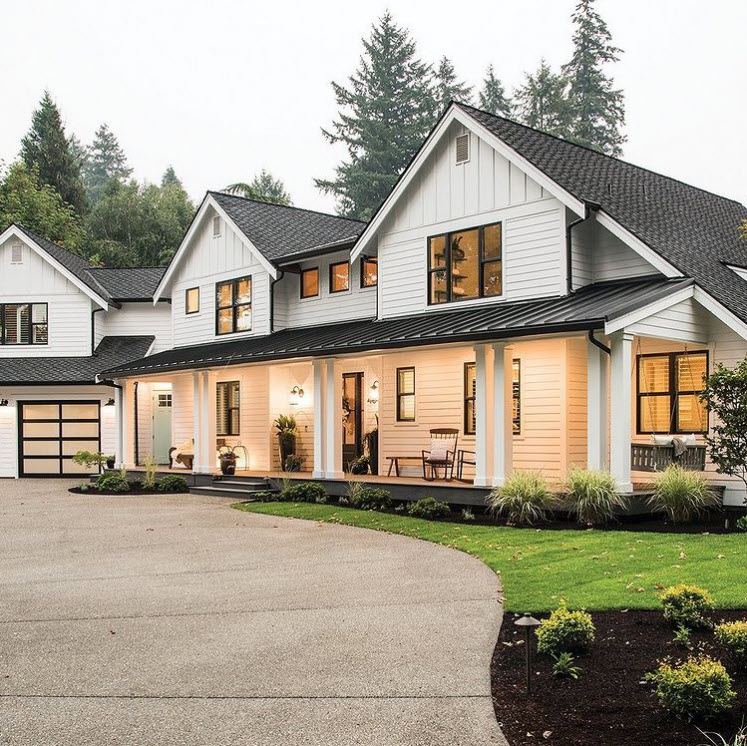 Traditional In-Swing Patio Door with Classic Grids
Swinging French doors with a classic grid pattern beautifully accent this traditional home's style. The homeowner added inoperable sidelites to allow more natural light into the dining room. These patio doors provide the perfect threshold for outdoor activities.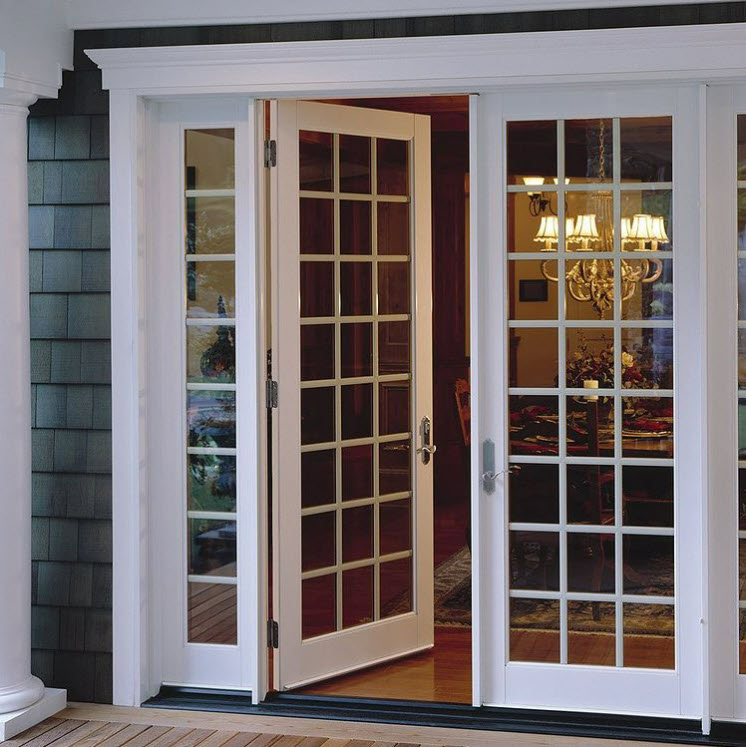 The Hottest New Look in Vinyl Patio Doors
Ready for a vinyl sliding patio door with a black exterior and interior frame color? Our newest vinyl door, TrinsicTM Series | V300 can help you achieve the look. This modern patio door with a narrow frame can help you focus on your beautiful view while allowing natural light to fill your home.