Whether you are looking for the latest trend or wanting something more sophisticated with flare, we've listed nine window and patio door kitchen ideas to help inspire your next project. Let's get started! 
1. Trend Alert - Black Kitchen Window Frames 
Modern black windows are the new trend for kitchens. The sleek black look complements the modern design of this kitchen. Featuring: Ultra™ Series fiberglass windows.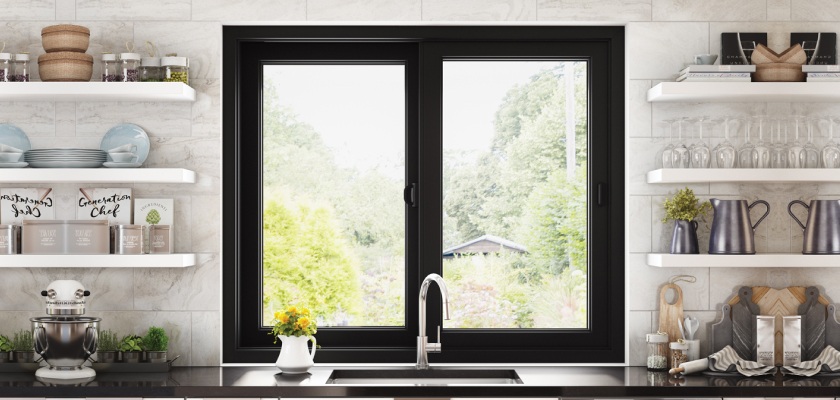 2. Add Contrast
Farmhouse kitchens as well as other styled kitchens look great with some contrasting colors. The black kitchen window frames and Pewter Green cabinets complement the rest of the kitchen space. Featuring: Ultra Series fiberglass windows.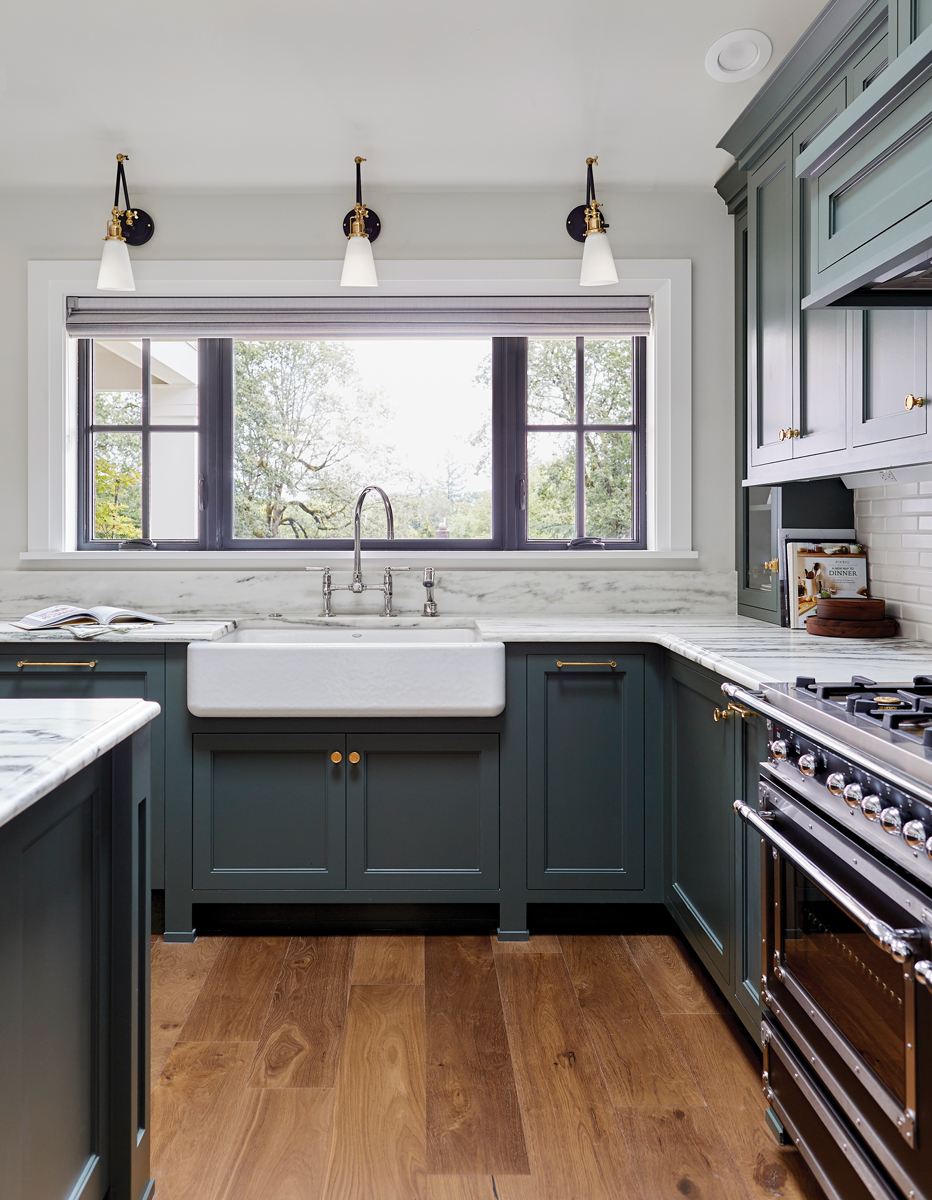 3. Try Out Casement Windows
For a farmhouse kitchen look try using white casement windows. They allow natural lighting and fresh air to come into the home. Featuring Tuscany® Series vinyl windows.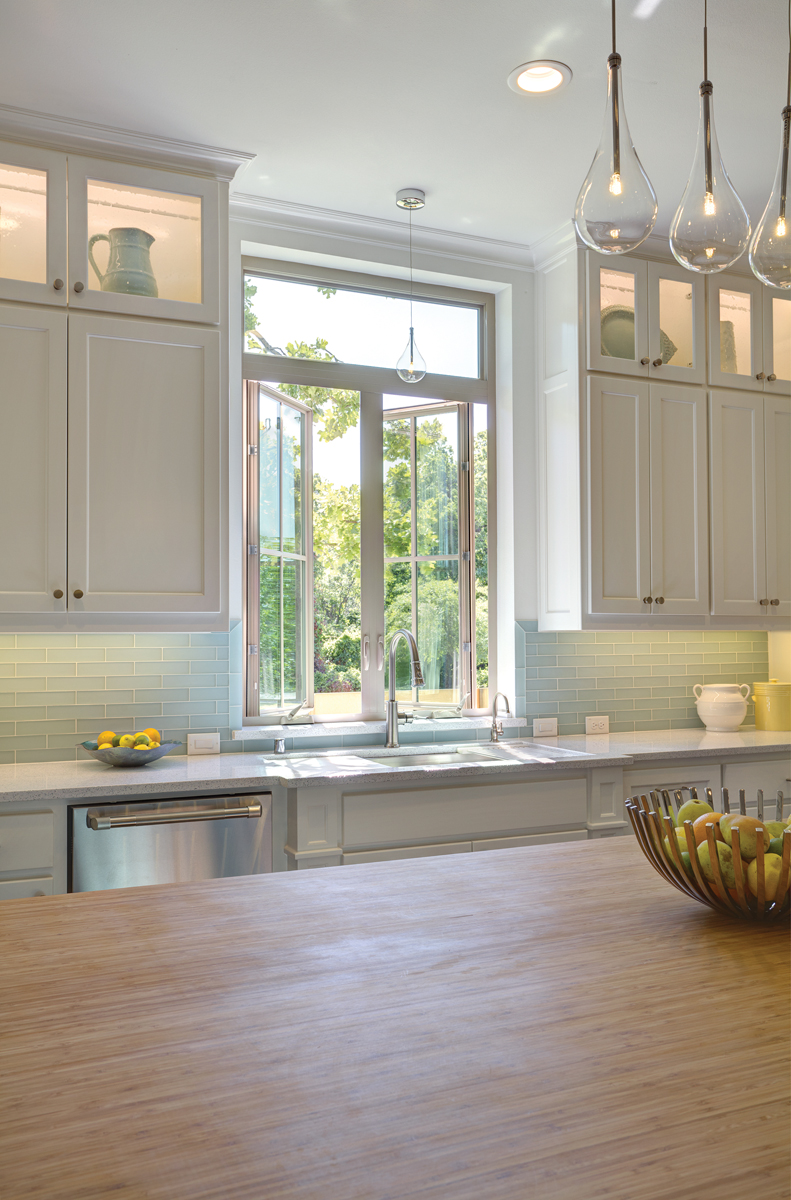 4. Add Valence Grids 
Valence grids give kitchen windows a new intricacy and complexity in comparison to regular single hung windows. Featuring: Tuscany Series vinyl windows.
5. Try White Window Frames
For a classic kitchen look, you can't go wrong with white window frames. Adding the colonial grids added depth and character to this kitchen window. Featuring: Tuscany Series vinyl window.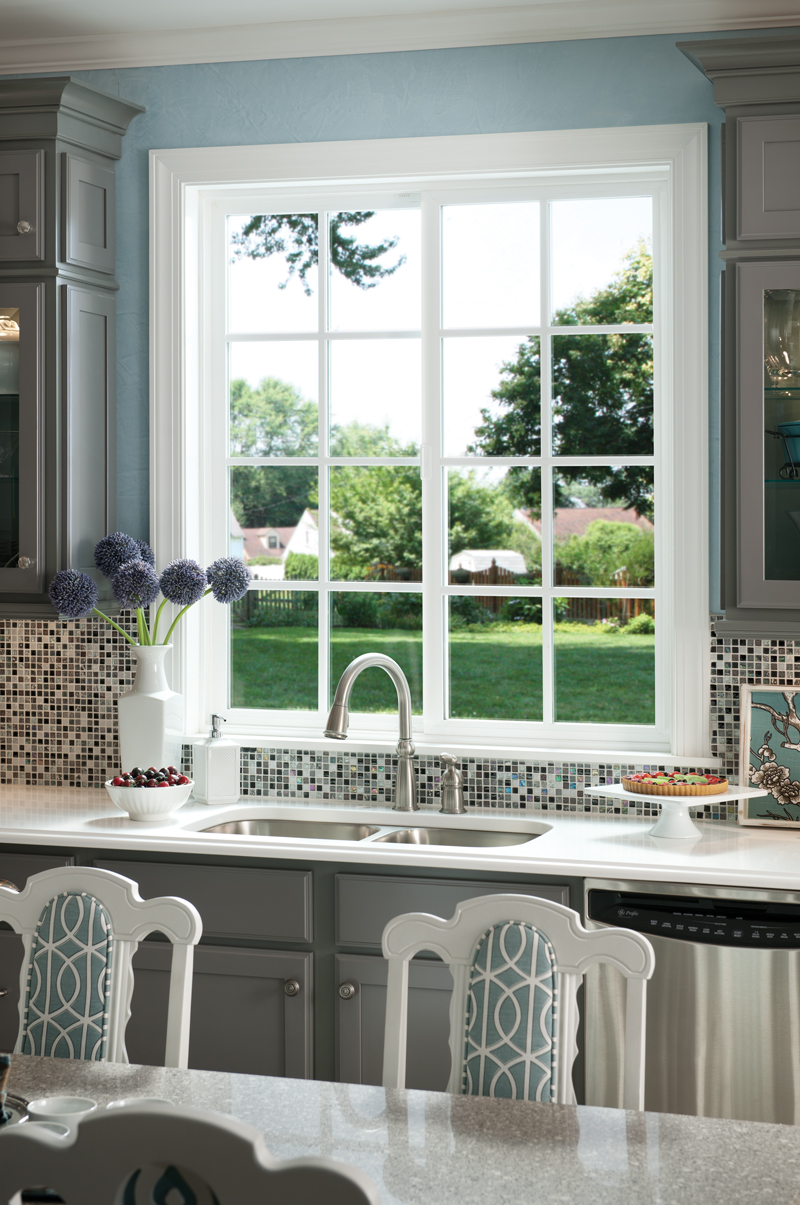 6. Smaller Kitchen?
Smaller kitchen? Having a slim single hung is the way to go. Featuring: Tuscany Series vinyl single hung window with colonial grid pattern.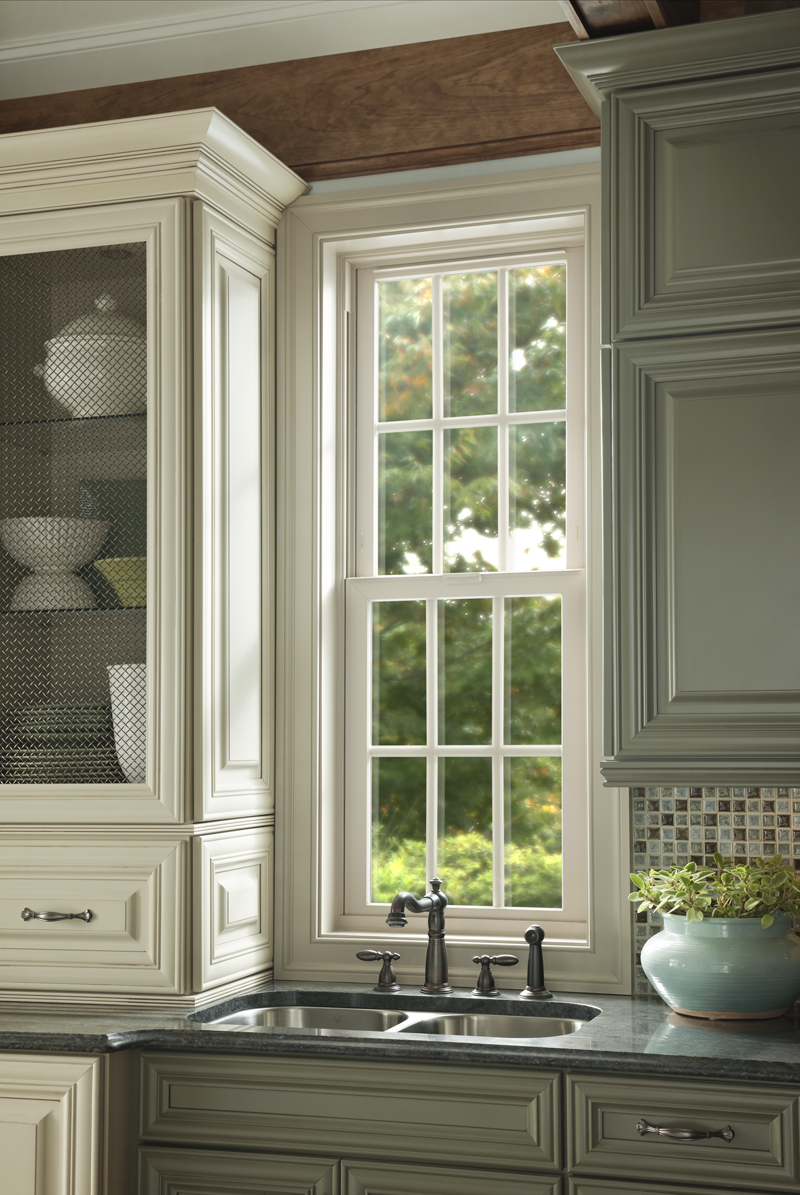 7. Sophistication and Flare
Fanlight grids give this kitchen sink window a new sophistication. Featuring: Tuscany Series vinyl casement windows with fanlights.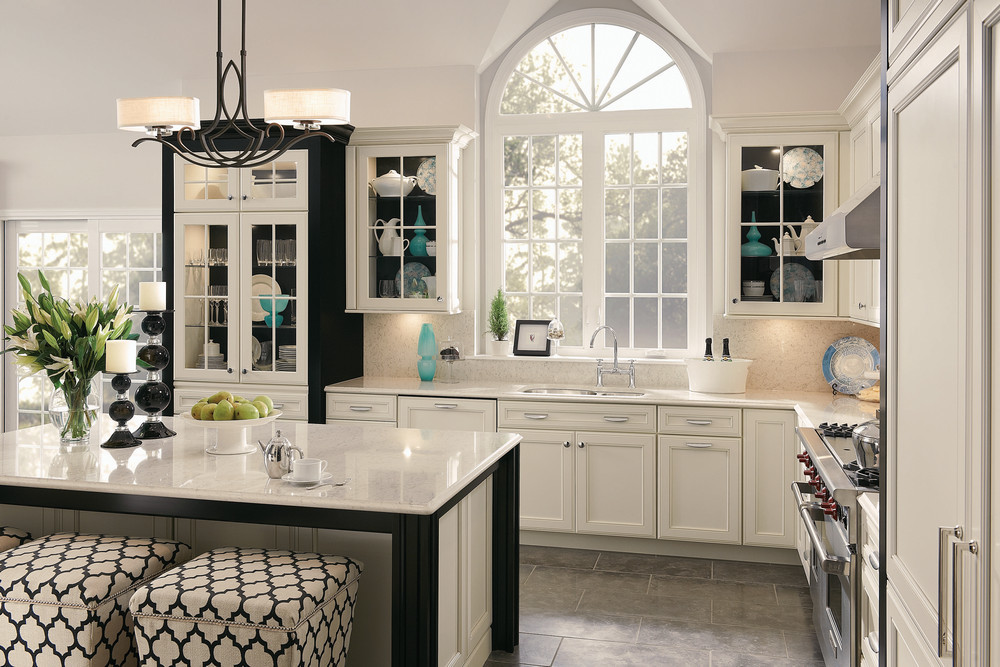 8. Trending Fresh Colors
Apricot or Peach colors are in for the new year. These tan windows almost look peach in color, next to the blue walls. Freshen up your kitchen windows with vinyl windows following this new trendy color. Featuring: Trinsic™ Series vinyl windows.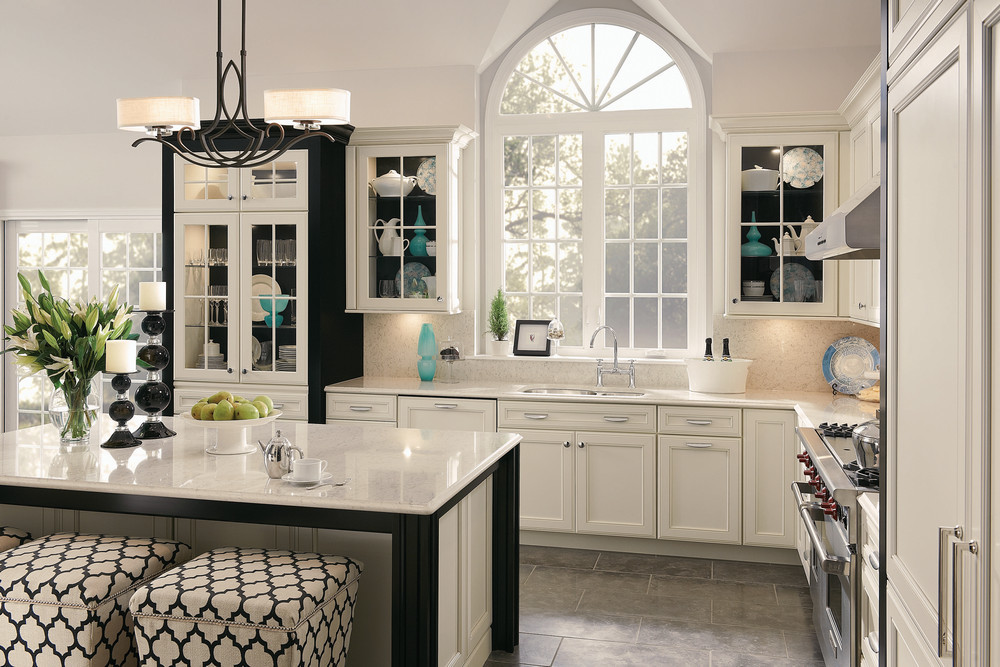 9. Patio Door Addition
Adding a kitchen patio door amplifies the natural lighting and goes well with the indoor-outdoor living trend that all homeowners are loving. Featuring: Aluminum Series windows and sliding patio door.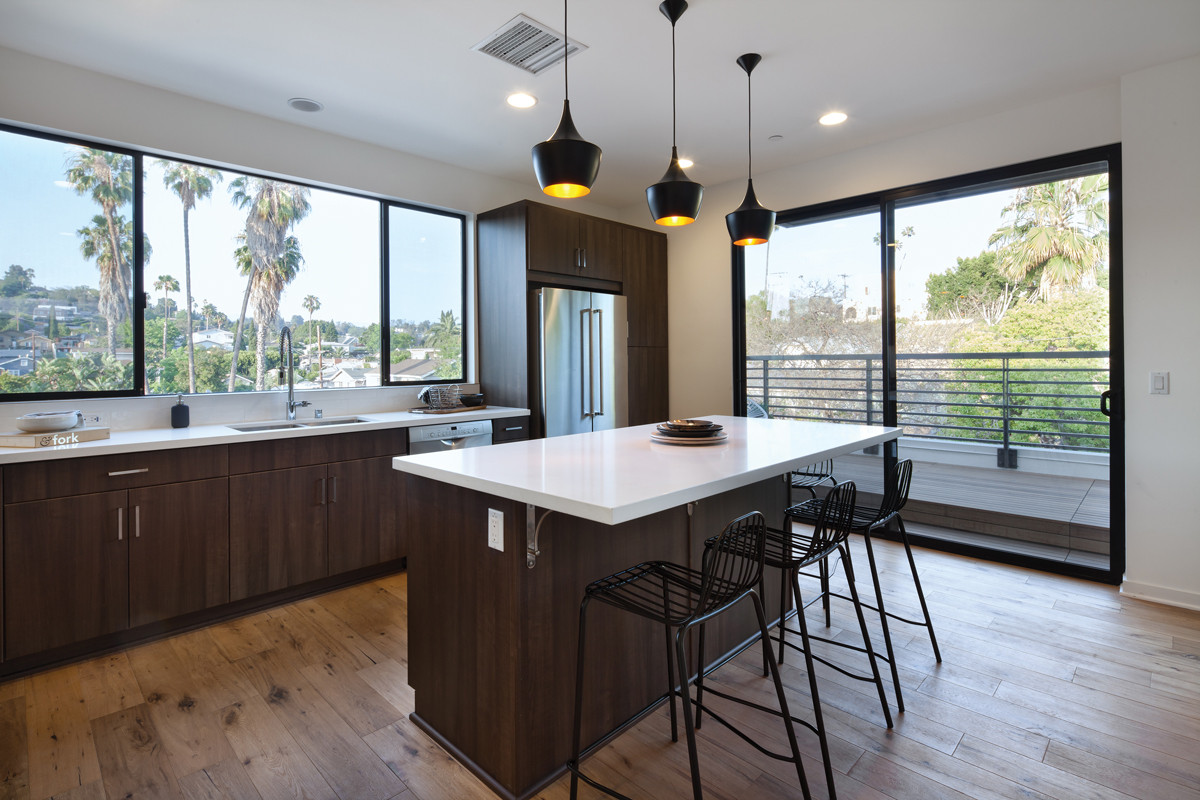 Have you tried one of these in your project? Let us know in the comment section below!