When you hear the words "French door", a particular image comes to mind. Most envision a large pane of glass sectioned into smaller panels that may also be referred to as window grids or divided lites. A French door is more than just an entry or exit point. It's an elegant way to allow natural light to fill your home and has more benefits than just their sheer beauty.
Aesthetically Beautiful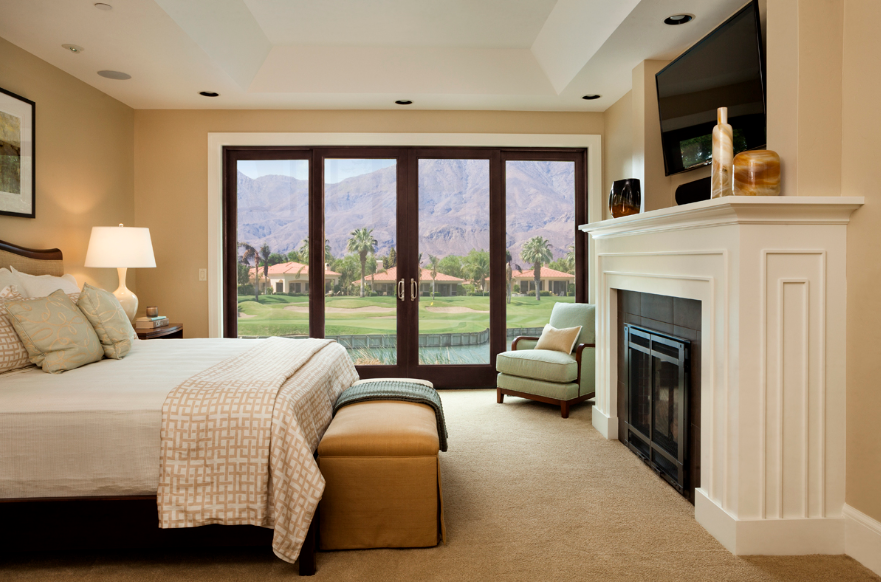 Let's start with how beautiful they are. Whether your home is traditional, modern, rustic or shabby chic, French doors can work in your space. The difference between a standard patio door and a French door is the thickness of the lower rail. It's generally wider than the top and sides, which gives it a distinct look. The beauty comes from the proportions and symmetry, but French doors of today don't have to contain grids to be considered a French door. 
It's all About the Light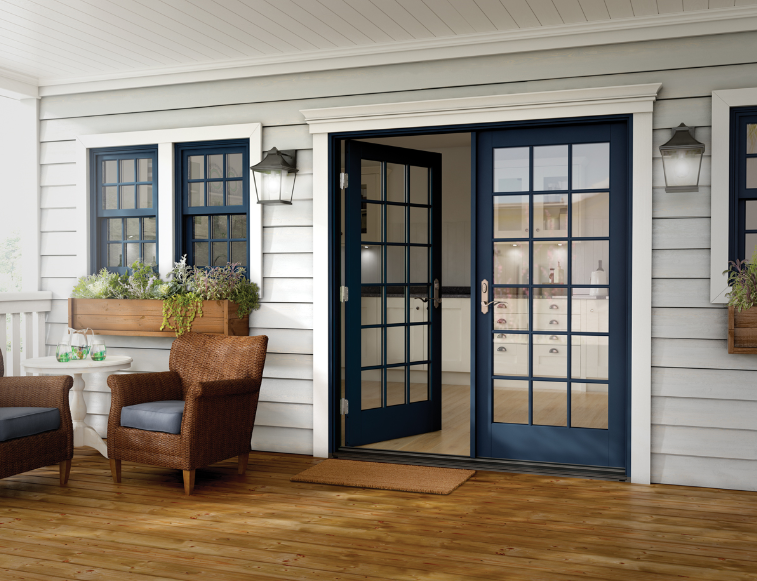 When the French first developed this door style back in the 17th century, it was the answer to allowing more light into dimly lit homes. With that goal in mind, they developed these doors much like a window, but, ensured that the glass extended for most of the door's length.
Today a French door simply indicates a patio door that is made mostly of glass. There are French inswing, French outswing and French sliding door styles. Some contain grid patterns and some are without. Plus, there are many configurations to consider: a one panel door is ideal for smaller spaces, two doors that meet in the middle really open up your space, and these can stand alone or be used in conjunction with sidelites for even more natural light or airflow.
Energy Efficiency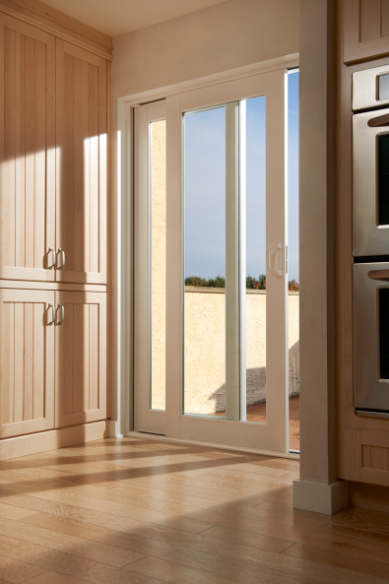 Another wonderful aspect about French doors today is their energy efficiency. Most will be manufactured with dual pane glass suitable for your local climate, but, additional glazing can be added in cold climates that lose energy in the form of heat or hot climates that lose energy in the form of cooling. Older patio doors can be leaky and inefficient when it comes to keeping your home at a comfortable temperature.
Indoor Outdoor Living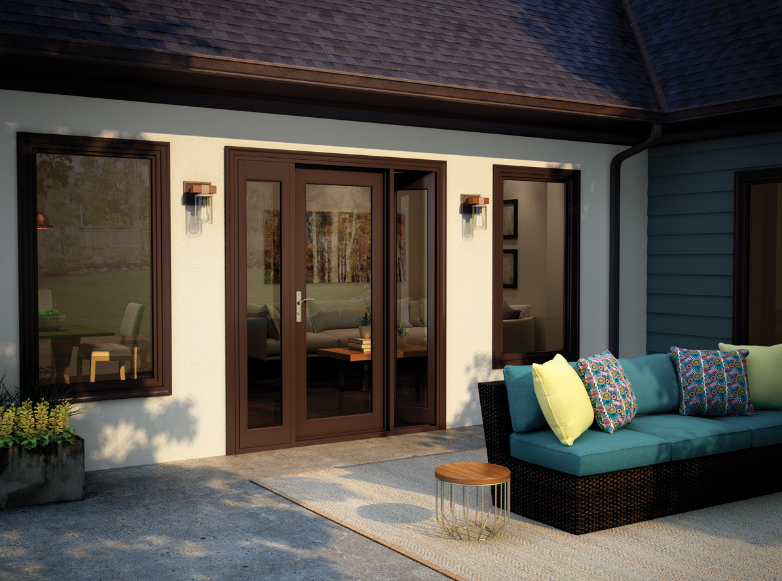 Finally, French patio doors can help you embrace indoor/outdoor living. Does your family tend to gather in the kitchen? Adding an expansive patio door to that room can offer additional space to entertain. From summer gatherings to special occasions, a French patio door can add a special touch to your home's décor. Take a look at all the options available and let it be a reflection of your unique style.