The sliding patio door in your home should be the entryway to relaxation. That's why it's so important to find the right one. If you're in the market for new sliding patio doors, then you're in luck: Today's models come in a variety of materials, colors, and configurations. These options can be a bit daunting at first, but we're here to help with answers to frequently asked questions about sliding patio doors.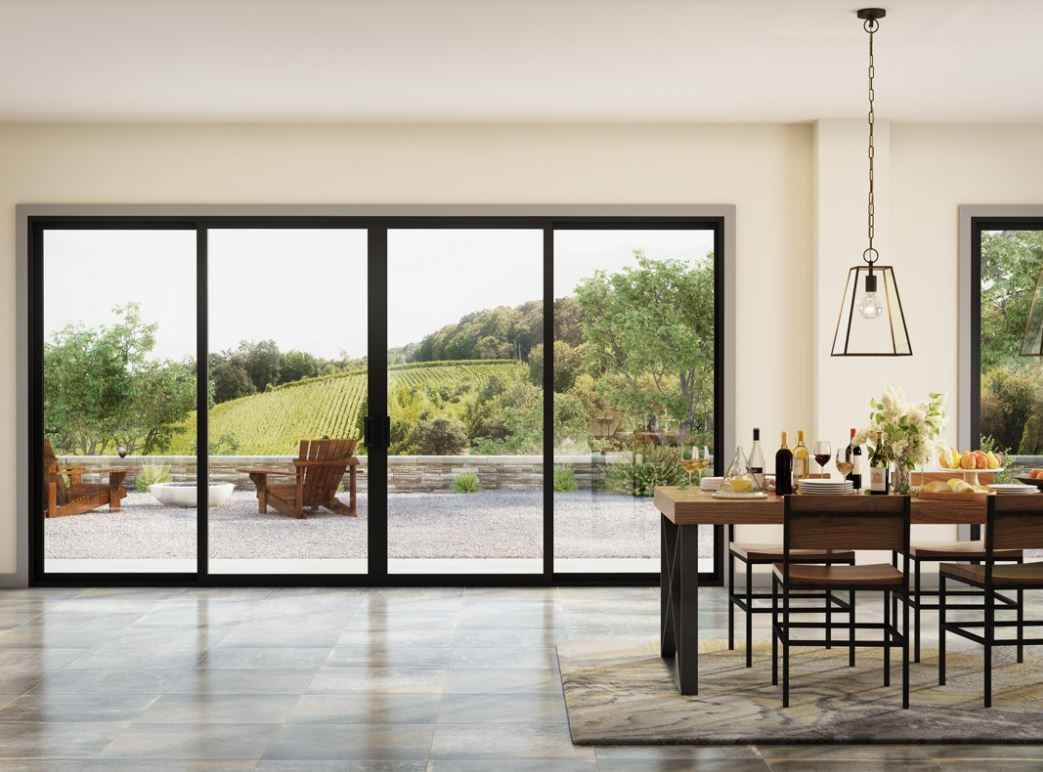 What should I look for when shopping for a sliding patio door?
Shopping for a sliding patio door is similar to shopping for a window. You want a sliding patio door that's durable, easy to clean and operate smoothly. And, the desire to keep your house cool in summer and warm in winter makes energy efficiency a priority. It should also complement both the interior and exterior of your home aesthetically.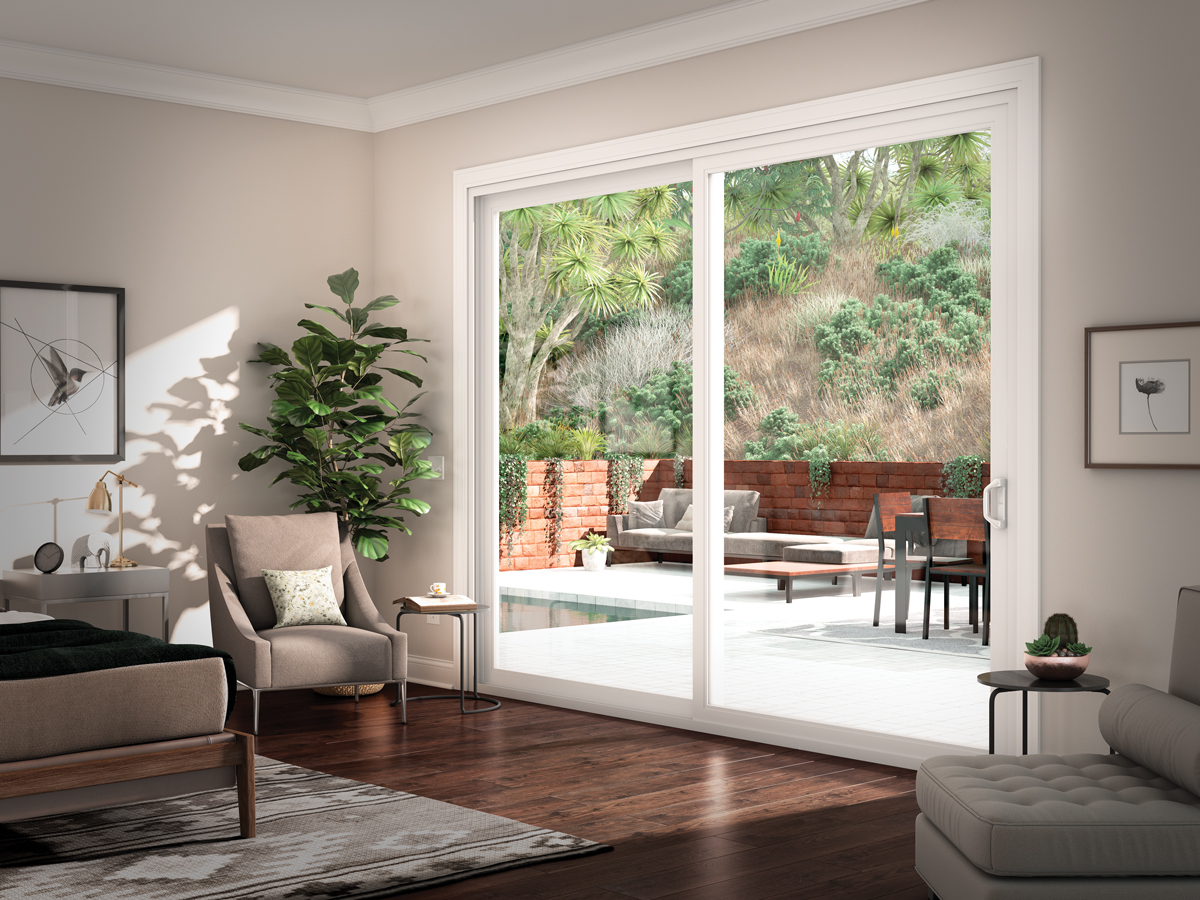 What material is best for a sliding patio door?
That really depends on what you're looking for. Many doors on the market today are made of vinyl. With a vinyl sliding patio door, you have a durable product that's also affordable; it's really the best of both worlds. What's more, vinyl window and patio door frames are available in a variety of exterior colors, like black and brown.
Aluminum is another popular choice, especially for a modern look, due to the thin frames. Aluminum is long-lasting and low maintenance. In addition, thanks to glazing and spacer systems, today's aluminum patio doors and windows are much more energy efficient than they used to be.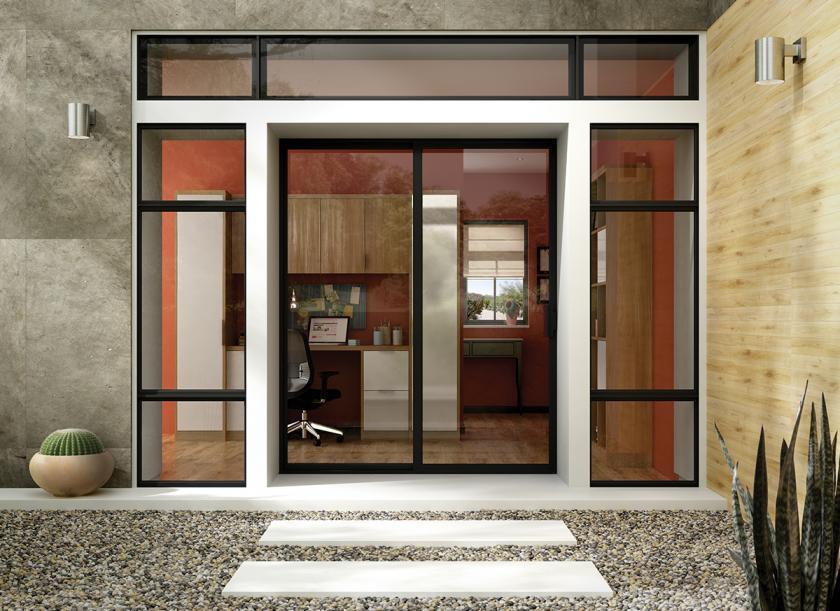 Fiberglass patio doors and windows are a newer option that is now more popular than ever. Fiberglass is very strong making it suitable for complex, sliding patio door profiles that were previously unattainable. Plus, fiberglass is extremely durable, resists swelling, rotting and warping and is energy efficient, so it works well in a variety of climates.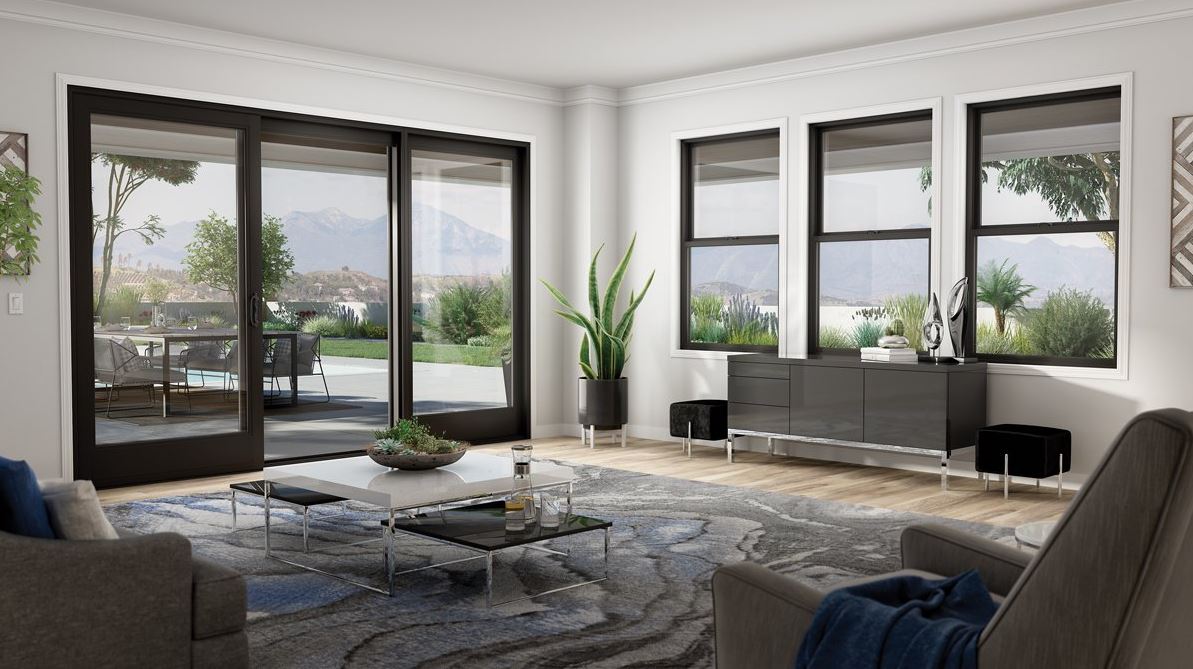 How big is a typical sliding patio door?
Typical sliding patio doors are approximately 5 to 6 feet wide and about 6.5 feet tall with a two- panel configuration being the most common. This gives you plenty of space to receive natural light and enjoy the scenery. There are larger models, three and four-panel sliding doors, that can span up to 16 feet wide and 8 feet tall. These sliding patio doors can help highlight breath-taking views, and you may want to consider them if merging your exterior and interior spaces is a priority.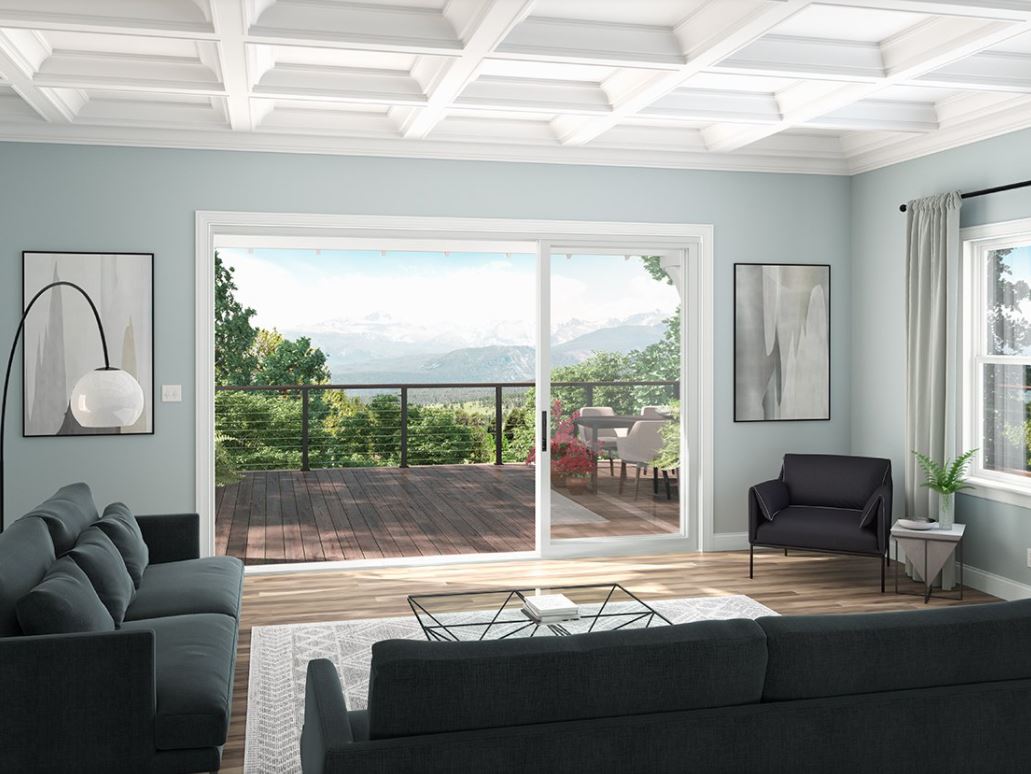 Another option for a sliding patio door is a moving glass wall, also known as "window walls". These are truly magnificent products that can make a statement in your home and are particularly attractive if your home has a beautiful view and outdoor entertaining is key. Moving glass walls are not only for newly constructed houses. Homeowners can remodel and order custom size patio doors to take advantage of the benefits that a moving glass wall affords.
Your sliding patio door is another detail in your home that requires ample attention before you make a final selection. With both immediate and long-term benefits to consider we hope these questions helped you determine the best sliding patio door options available to meet your needs.