A traditional home is one of the most popular styles because it draws from the characteristics of one or more architectural periods, without falling into just one category. It can include a combination of comfort and elegance while also conveying a classic look. The exteriors are often constructed from brick, stone or stucco with minor embellishments. Interiors are calm, orderly and predictable with an underlying neutral color palette.
Milgard has provided windows and patio doors for a variety of traditional homes designed for new construction and replacement window remodeling projects. We've pulled together three of our favorite real stories from our blog to provide you with a "Best Of" traditional homes collection.
1) A New Home Construction Project Chooses Tan Vinyl Windows
Did you know that you can select windows with painted vinyl frames? On this traditional home, the owners incorporated tan colored window frames into their design which was the perfect match for their neutral, stucco and stone exterior.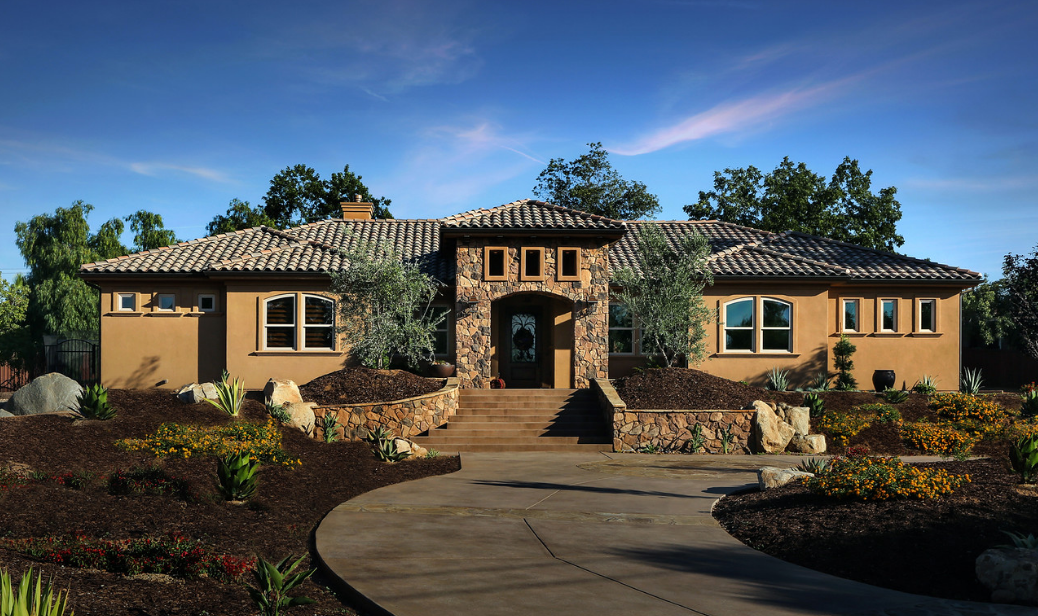 The interior of the frames were also tan and the homeowner chose to accent them with glossy white trim, another traditional touch. The white crown molding matched the window trim and elevated the look.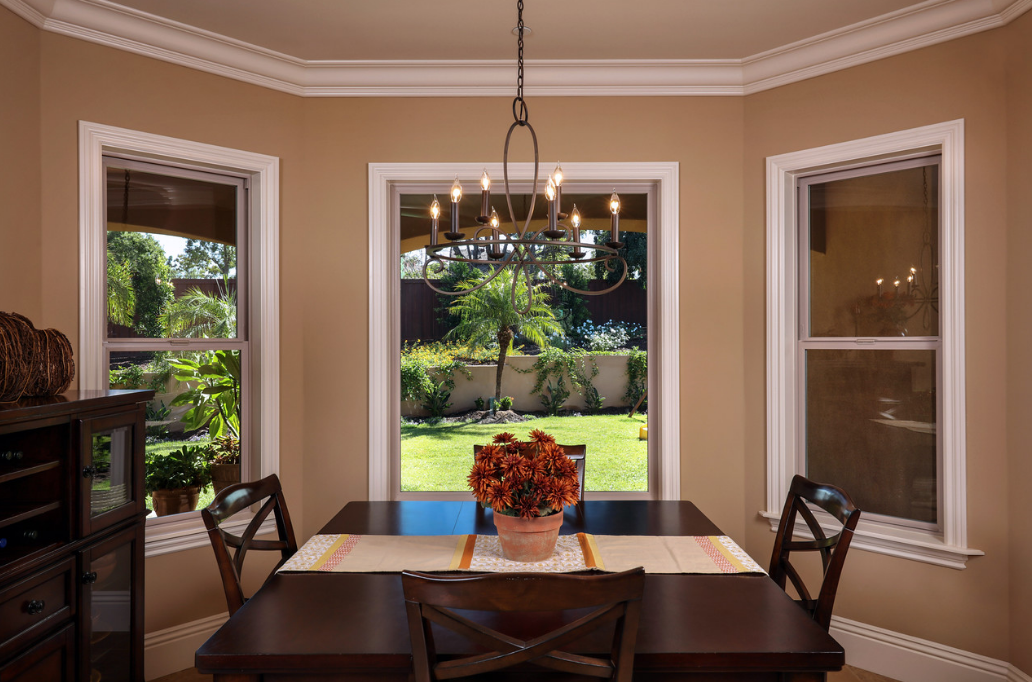 Milgard Series Used:  Tuscany® Series vinyl windows
2) Two Unique New Construction Homes Feature Milgard Windows
These two homes have a nice mix of Traditional exteriors and modern interiors. This is where building a custom home can help you achieve the style that's perfect for you. In these projects, open concept floorplans and walls of windows are common threads to designing spaces ideal for entertaining.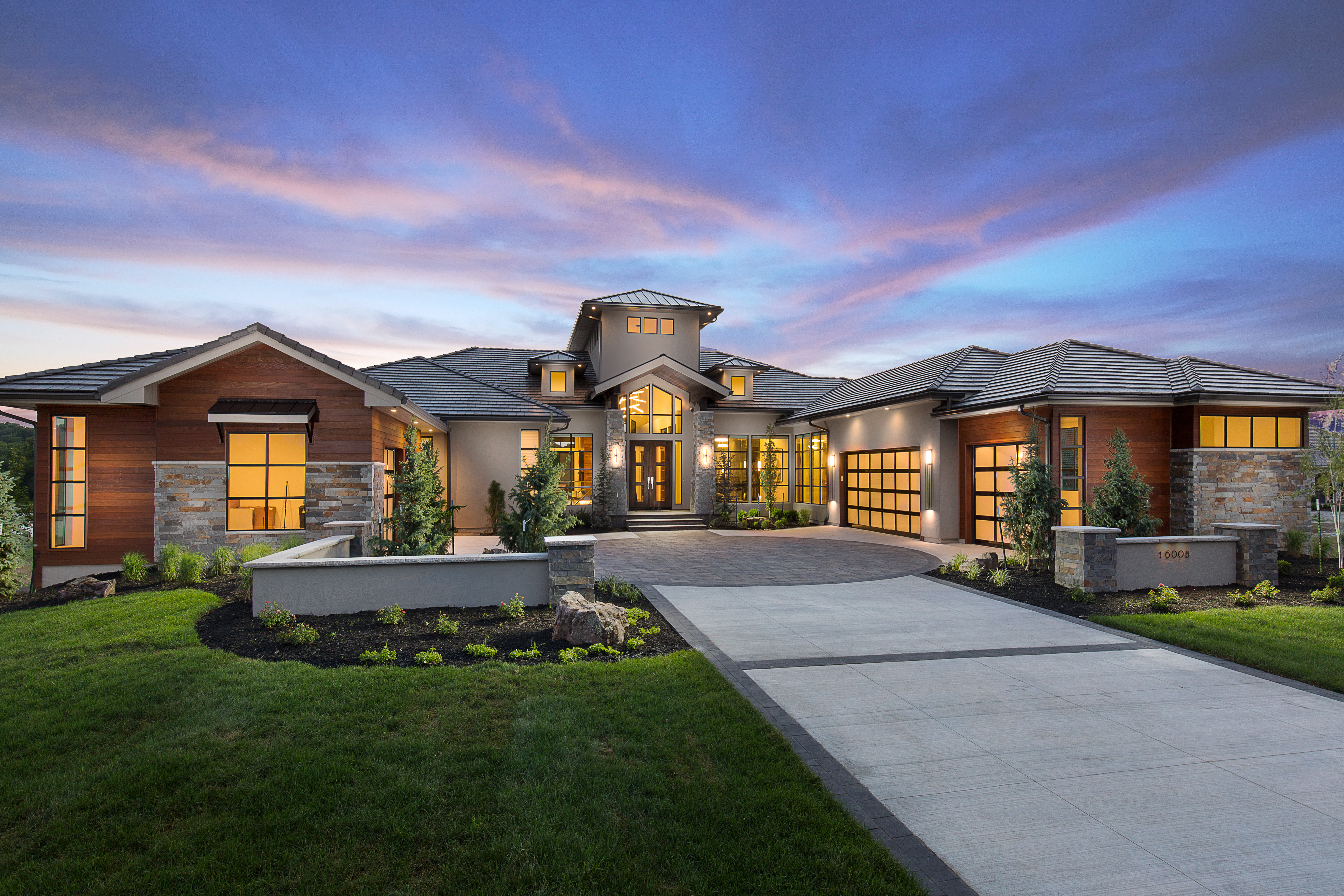 Milgard Series Used: Aluminum Series
Milgard Series Used: Style Line Series
3) New Home Construction: Tips from a Builder
This new home construction project featured many beautiful traditional touches. In this stunning bathroom, notice the warm wood cabinets, neutral marble countertops and natural wood flooring. The glossy, white wood trim accents the vinyl windows and frames the amazing view.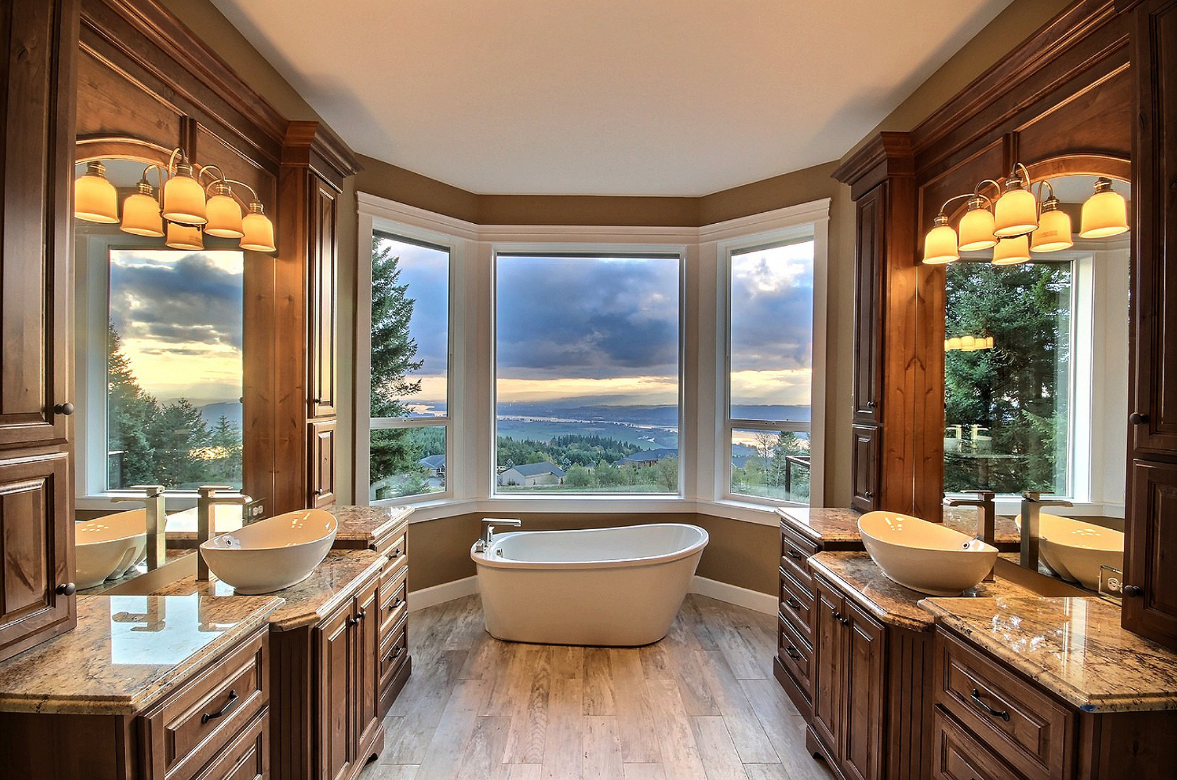 The neutral palette continues on the exterior of the home with cool grays for the roof and siding. The stonework accents provide visual interest to the front of the house.
Milgard Series Used: Style Line® Series vinyl windows
We'd love to know which project was your favorite and how you incorporate traditional elements into your home design and decorating. Leave us your comments below.