For Sarah & Ari, their home was "love at first sight". It was a unique house in the Los Angeles, California area with both character and charm, but, the kitchen area was cramped. There was a small patio door and two windows flanking each side along with dated cabinetry and little space to move around.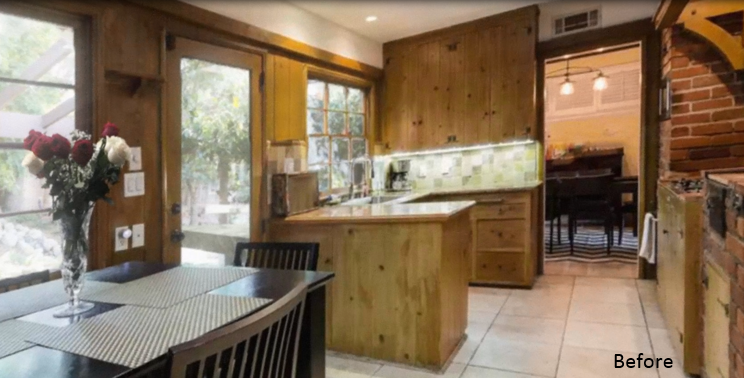 The outdoor space was filled with potential, but not ideal for entertaining with only a small door for guests to access the space. The gridlines of the windows also blocked the view.
"We had this beautiful green space outside and we really wanted to bring as much of that beauty inside as we could," said Sarah. "So we knocked out all the cabinets, we knocked out this wall, and then we found the Moving Glass Wall System Milgard offered."
Turning the cramped kitchen into an indoor / outdoor living space was the focus of this remodeling project, which included removing the existing patio door and windows. Not only did they add a pocket style moving glass wall, which disappears into the wall when fully open, it is flanked with a Milgard® out swing door for an additional patio exit. This allows for even more natural light to flood the space.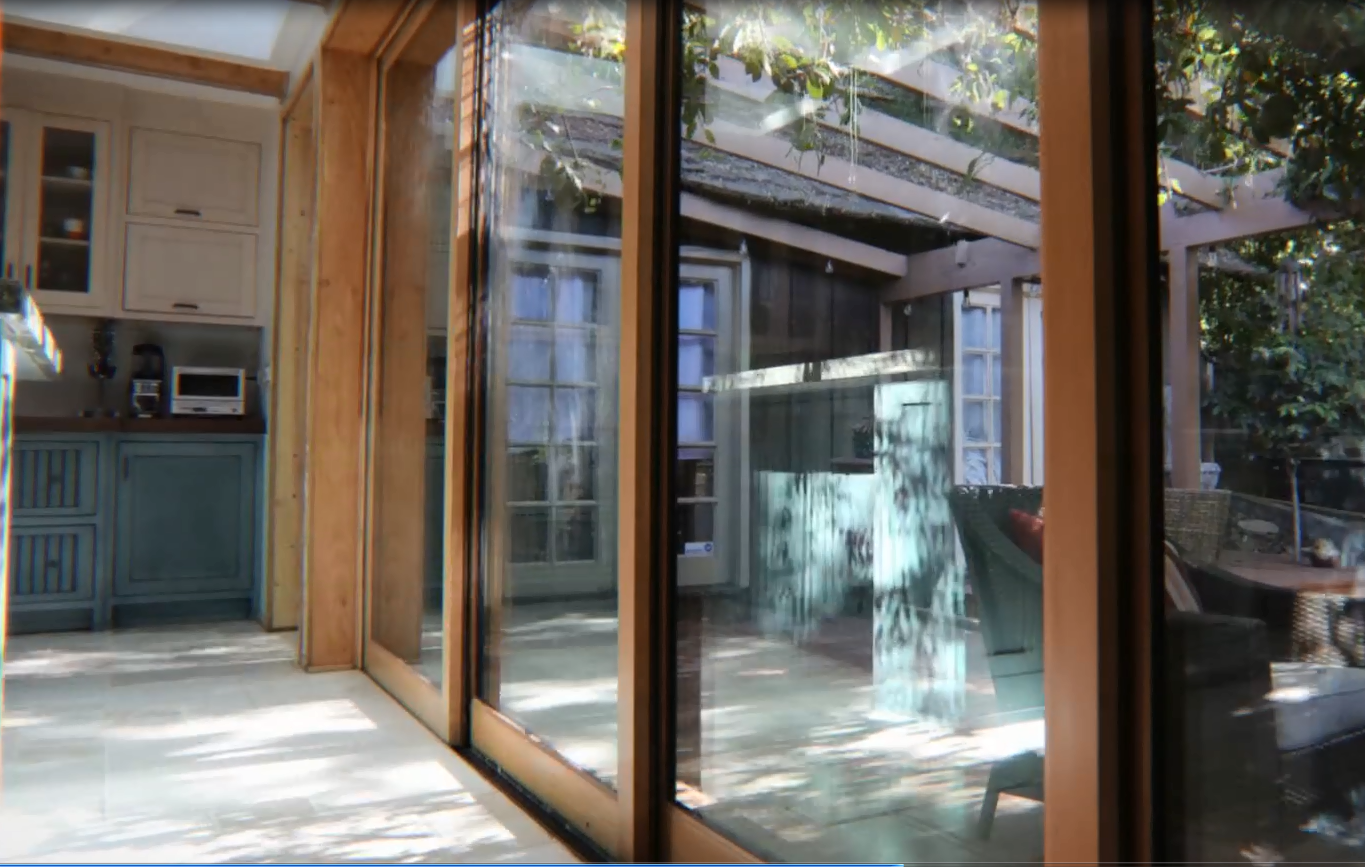 "We have friends over pretty frequently and we just throw open the doors and people just seamlessly move from inside to outside," said Ari. "And it's the thing that the moment people come over they say 'that's so cool!'" added Sarah.
Project Information
Milgard Product Used: Aluminum Wood Clad Pocket Style Moving Glass Wall in with a Fir wood interior
Note: The homeowners received a Milgard Moving Glass Wall in exchange for filming this video. Their views are their own.