On top of many other considerations, sound was a significant factor – in more ways than one – when it came time for prentiss+balance+wickline ARCHITECTS to design Seattle's "Ballard Cut" house. In fact, it was particularly relevant to the home's fenestration.
Situated on a patch of ground that offered gorgeous views of Puget Sound on one side but a railroad cutback on the other, Ballard Cut presented a unique challenge. To address this conundrum, the designers at prentiss+balance+wickline wanted windows with optimal sightlines to augment the inlet-side views and proper sound absorption to negate the roar of the trains.
After considering many options, prentiss+balance+wickline ultimately found what they were seeking in Milgard Windows & Doors' aluminum windows.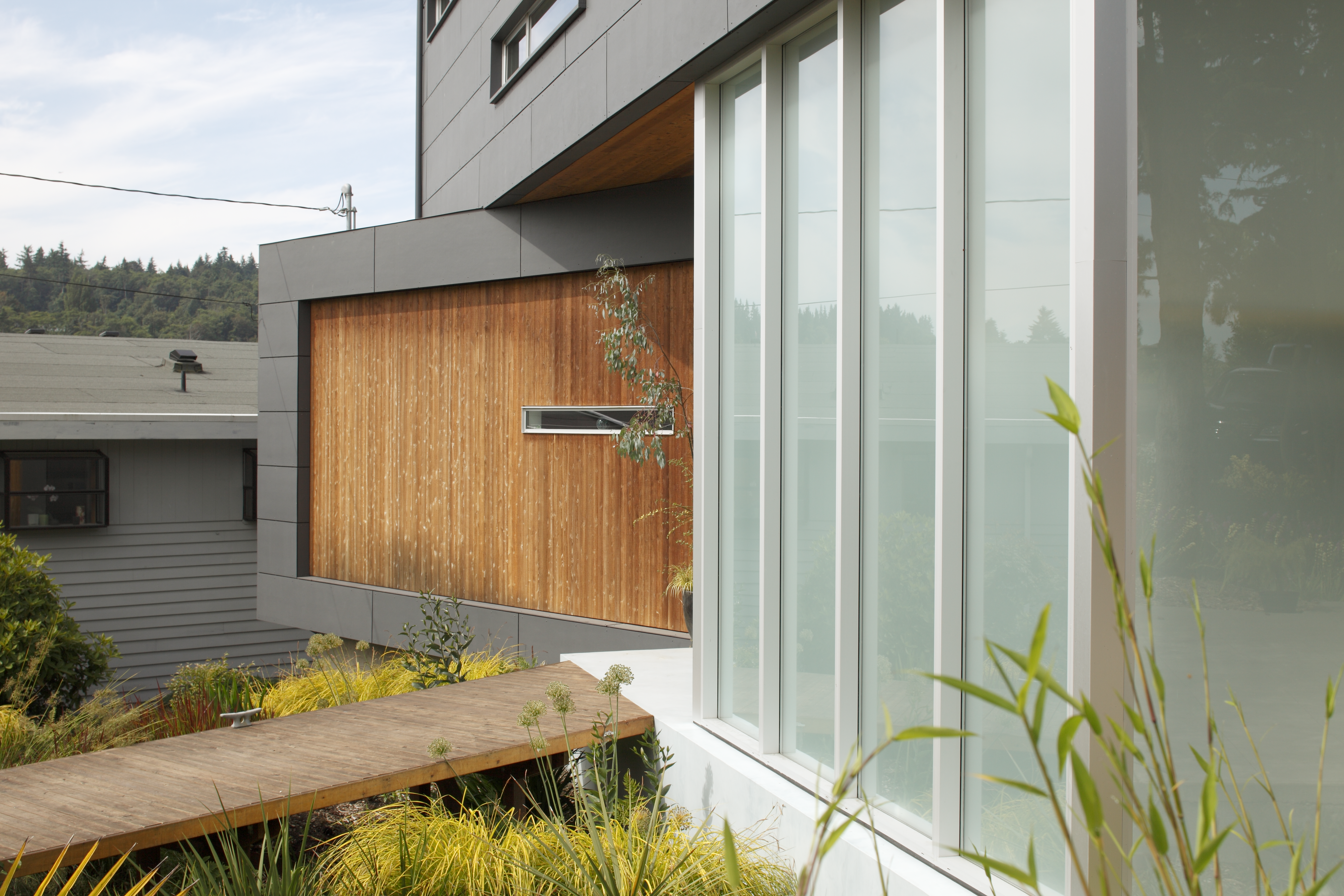 "The view was a major factor in the design," says Dan Wickline, the principal architect on the project. "So appropriate windows were required for the design to fully come together. Additionally, the aesthetic factor of these specific windows – with their minimal sightlines and anodized aluminum color – assisted the streamlined, modern look that characterizes this particular project."
The result is a 2,160-square-foot home consisting of a pair of stacked rectangular structures. In planning the home – built by Dovetail General Contractors – the architects took a singular approach to fenestration. They positioned fewer windows on the east side to limit sound penetration from the trains; by contrast, on the west side they incorporated a wall of windows to enhance the views and complement the home's open floorplan.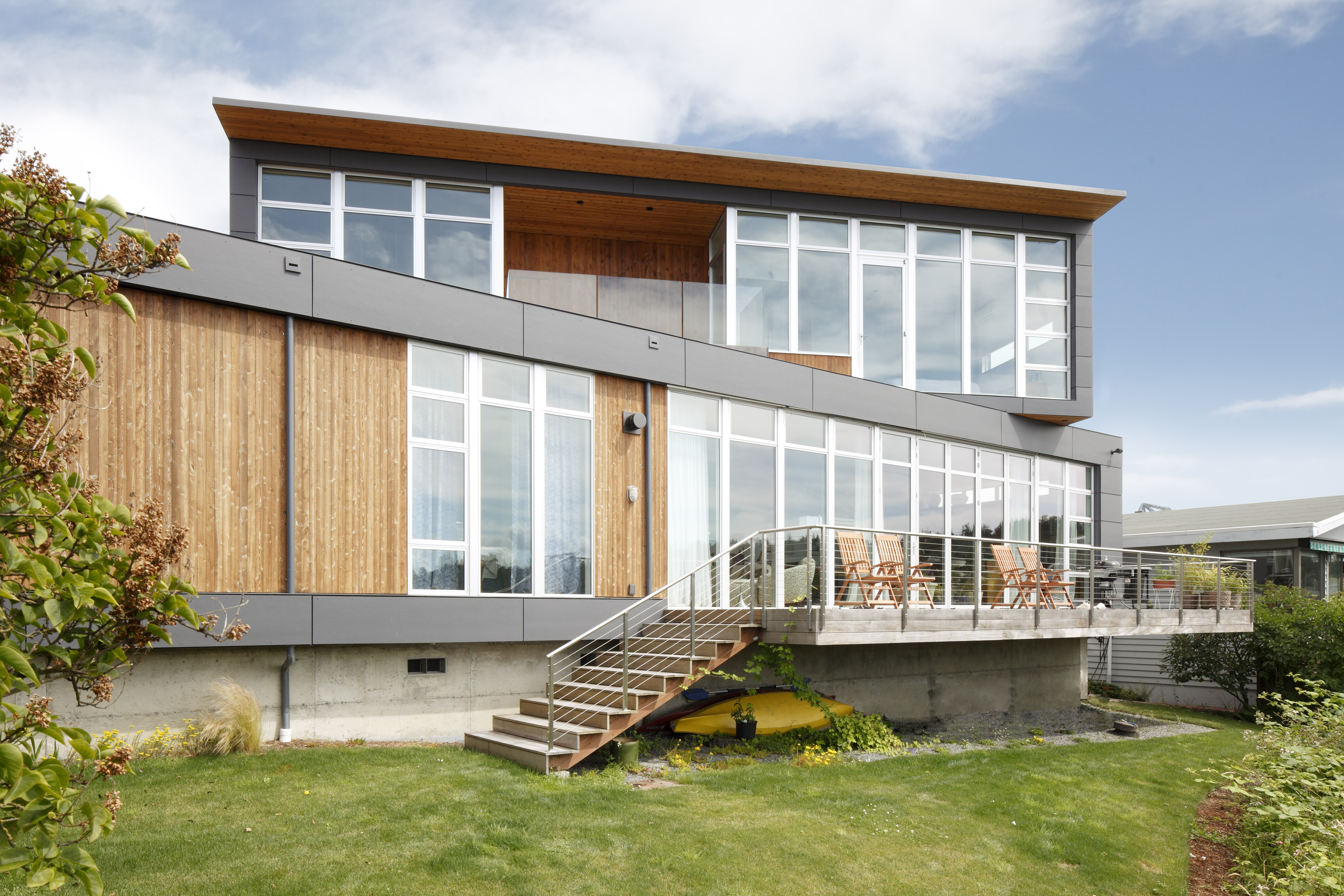 "Extensive glazing was desired on the west," says Wickline, whose firm took home an award from Seattle Homes & Lifestyles magazine for Ballard Cut's design. "Rather than install an expensive curtain-wall system, more affordable aluminum nail-fin windows from Milgard were ganged together and trimmed with aluminum break shapes to achieve a similar effect.
"The ones on the east side of the house are smaller and more precisely placed," Wickline adds, "reducing the square footage of glazing versus the 'view' side of the house. Moreover, those small windows on the east side are all triple-pane to further reduce the sound transmission."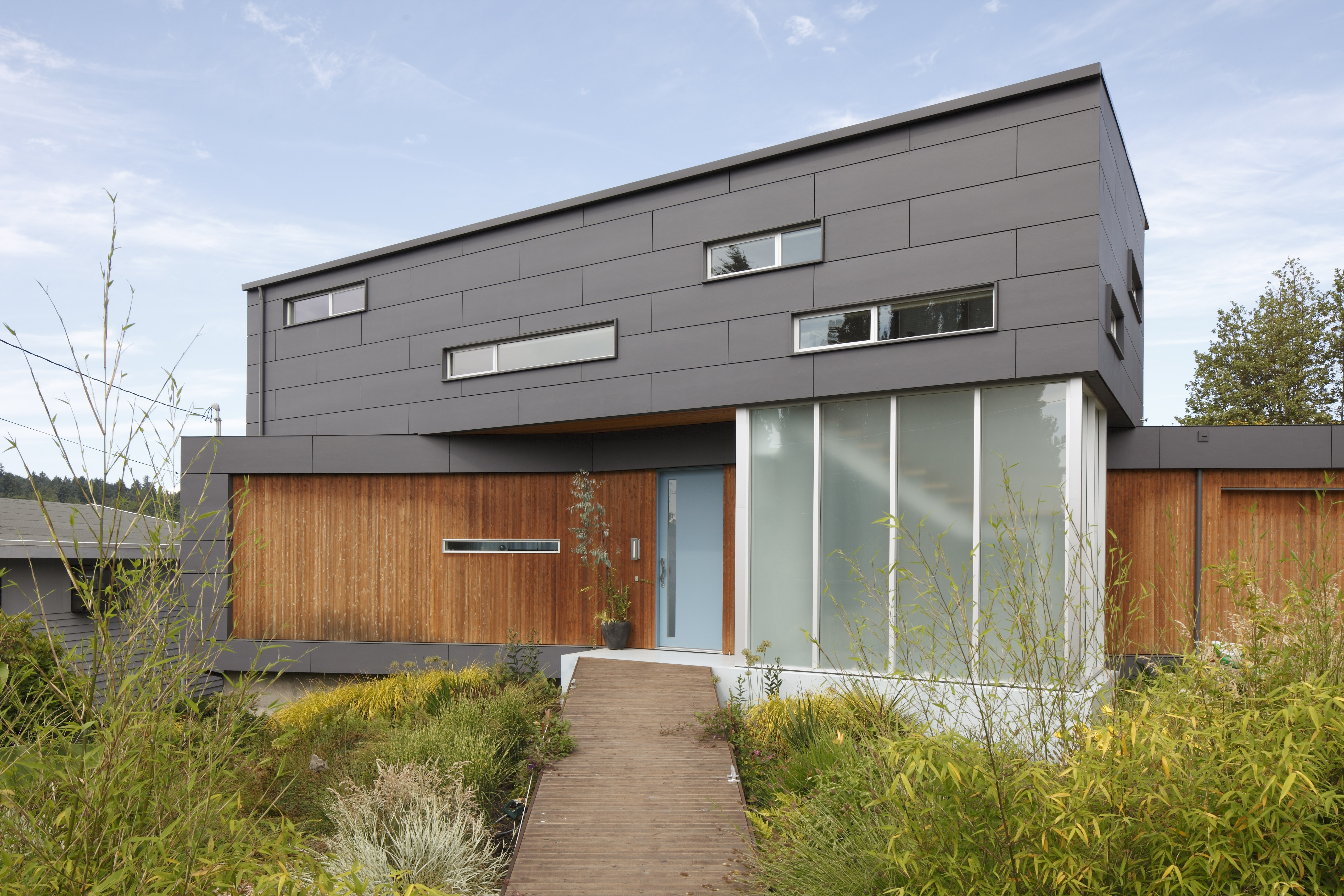 In addition to boasting narrow sightlines and sound absorption, Milgard aluminum windows are energy efficient. They feature a thermal barrier that helps reduce thermal transfer, to help keep interior temperatures at a consistent level. And they're available with argon or krypton as a gas fill, further ensuring energy efficiency.
What's more, aluminum windows are light, but still strong enough to withstand various weather conditions, leading to long-lasting serviceability. That was especially important at Ballard Cut, which experiences the persistent rain and powerful winds that accompany life on Puget Sound.