Get ready to be inspired by this complete home makeover. From tight quarters and a closed off yard to an open-concept haven with a large area to entertain guests, this stunning remodel is sure to get to get your attention. 
Extensive Exterior Remodel
While the original home was built in 1945, it had completed an extensive interior remodel in the early 1990's which included a second story addition. This phase focused on the exterior of the home, mainly the doors, windows and decorative details to give the home a modern refresh.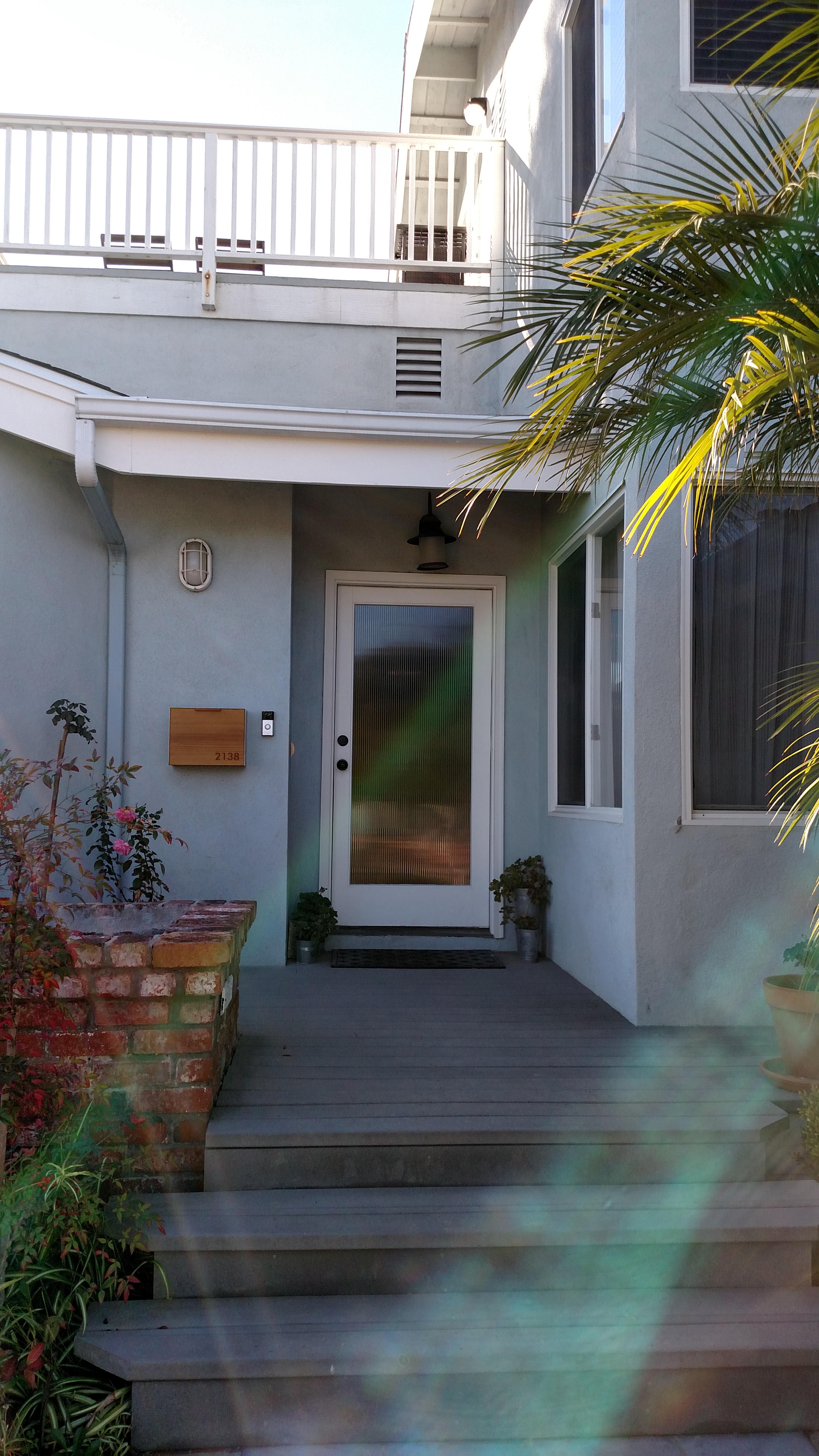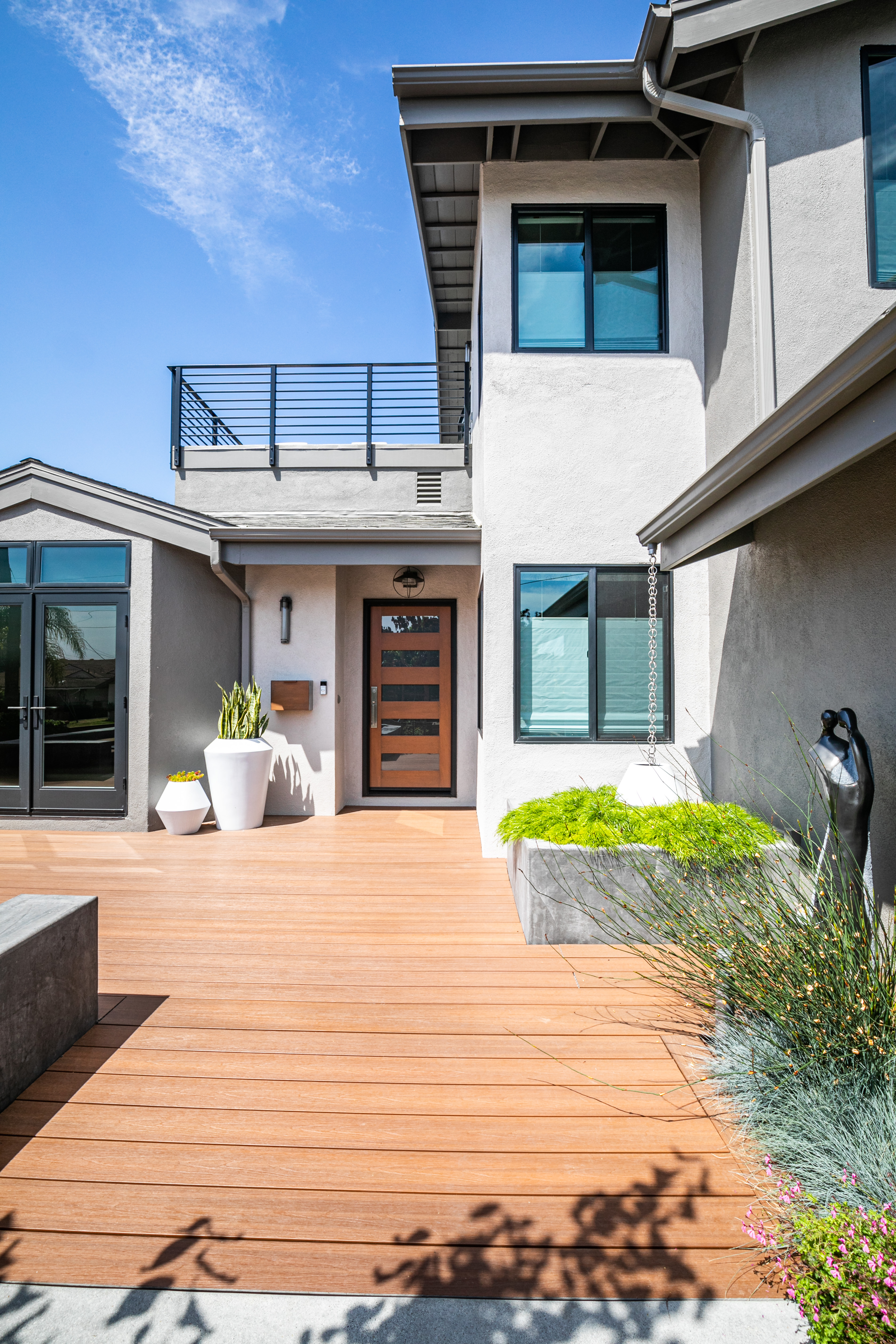 Contemporary Look with Clean Lines
With the help of Alicia Calhoon Architect and Interior Designer, Inc. the homeowners chose Ultra™ Series fiberglass windows and patio doors. They were recommended for their contemporary look, clean lines and beautiful Black Bean color, which was a perfect fit for her client's style.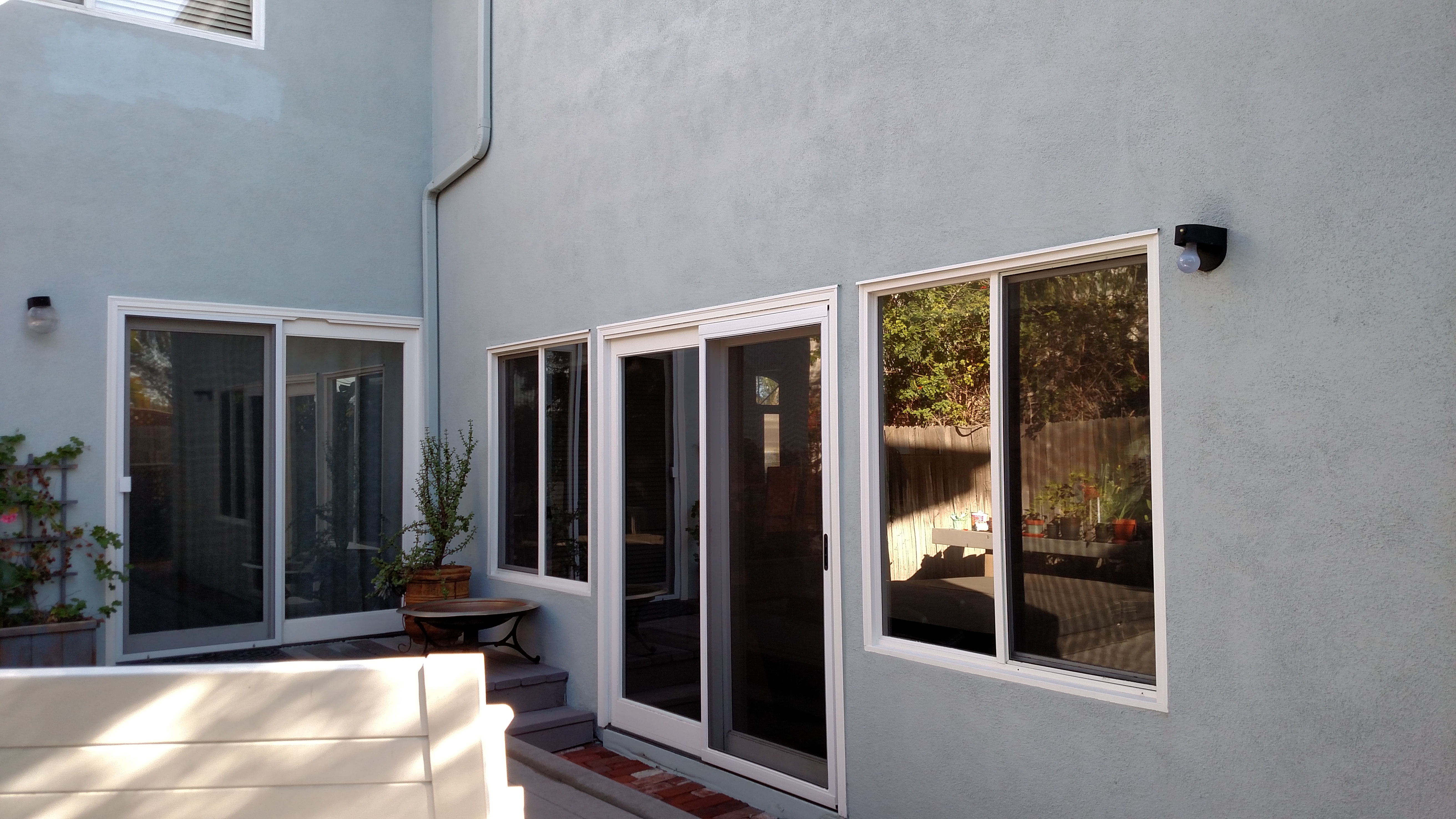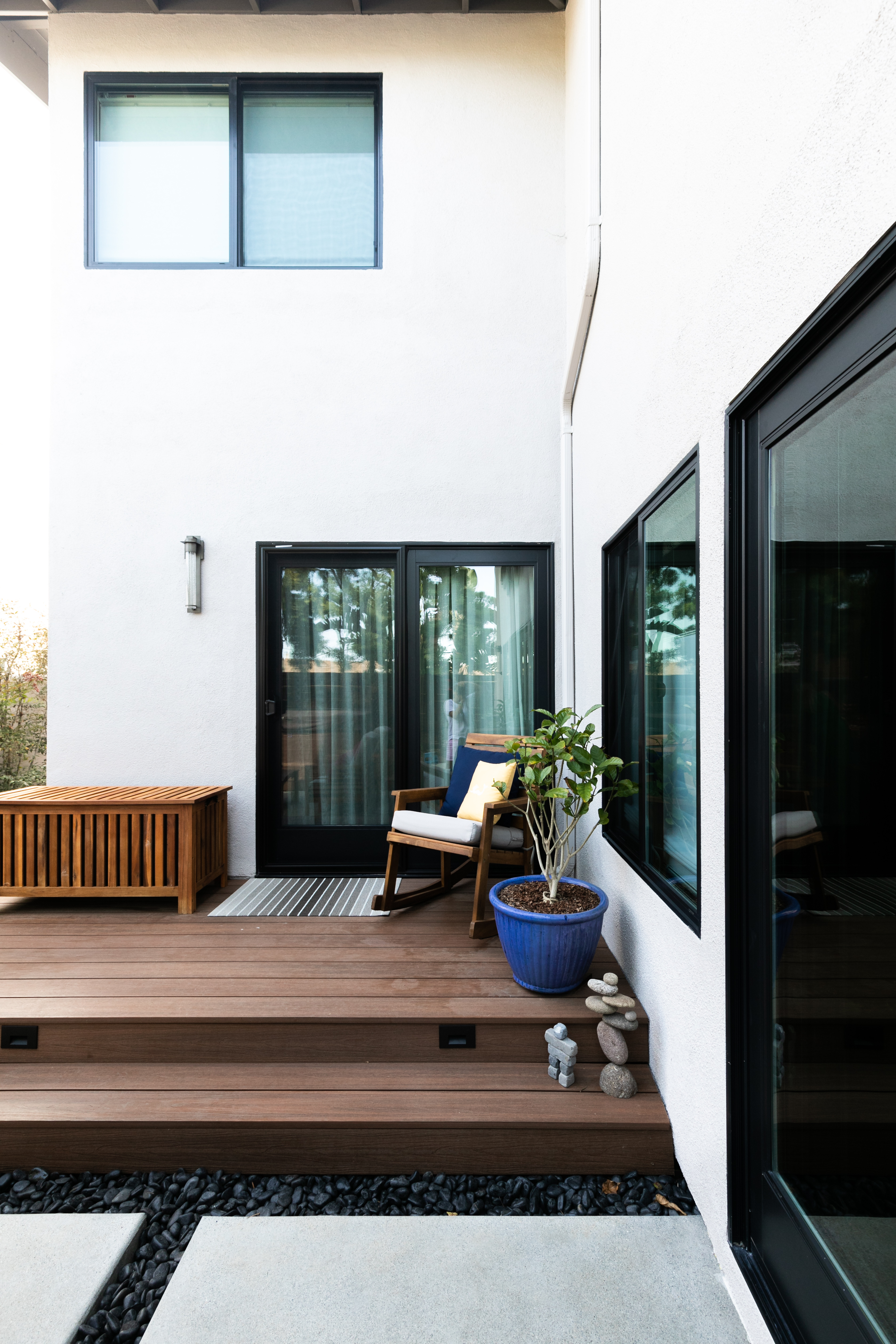 Modern Style
Another element of the remodel was updating the exterior paint colors and installing new railings and light fixtures. To keep a cohesive look, the main design elements selected were wood and glass. Starting at the front of the home, and going to the back, the shrubbery fence was replaced with a wooden fence and garage door. The home was painted a light tan, neutral color to update the look and the black windows and doors were very eye catching to enhance a modern style.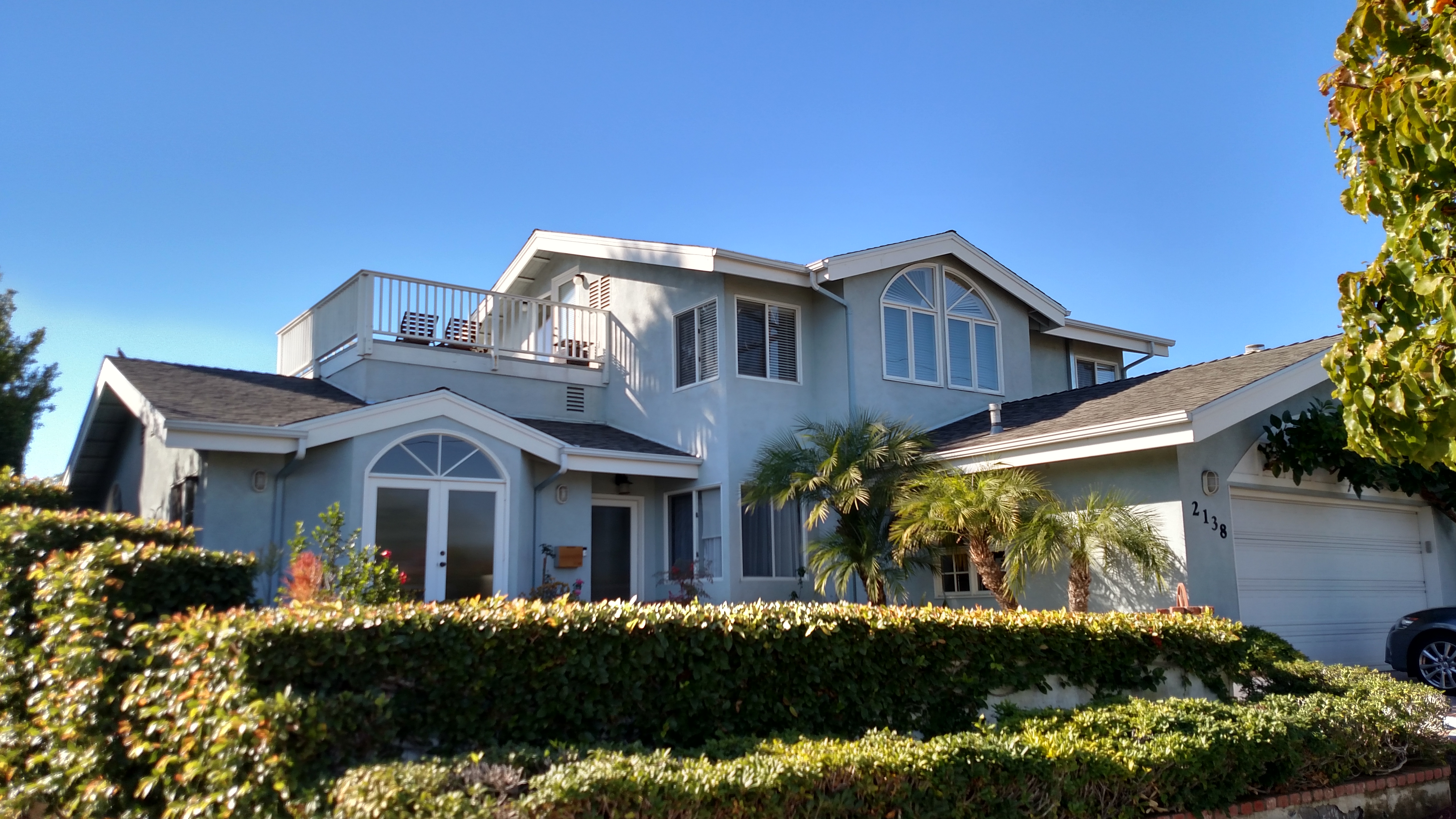 Outdoor Entertaining
Since the client loved to entertain and envisioned a space for guests to gather off the dining room, they transformed a closed-off and unused yard into an inviting deck with built-in seating and movable tables for guests.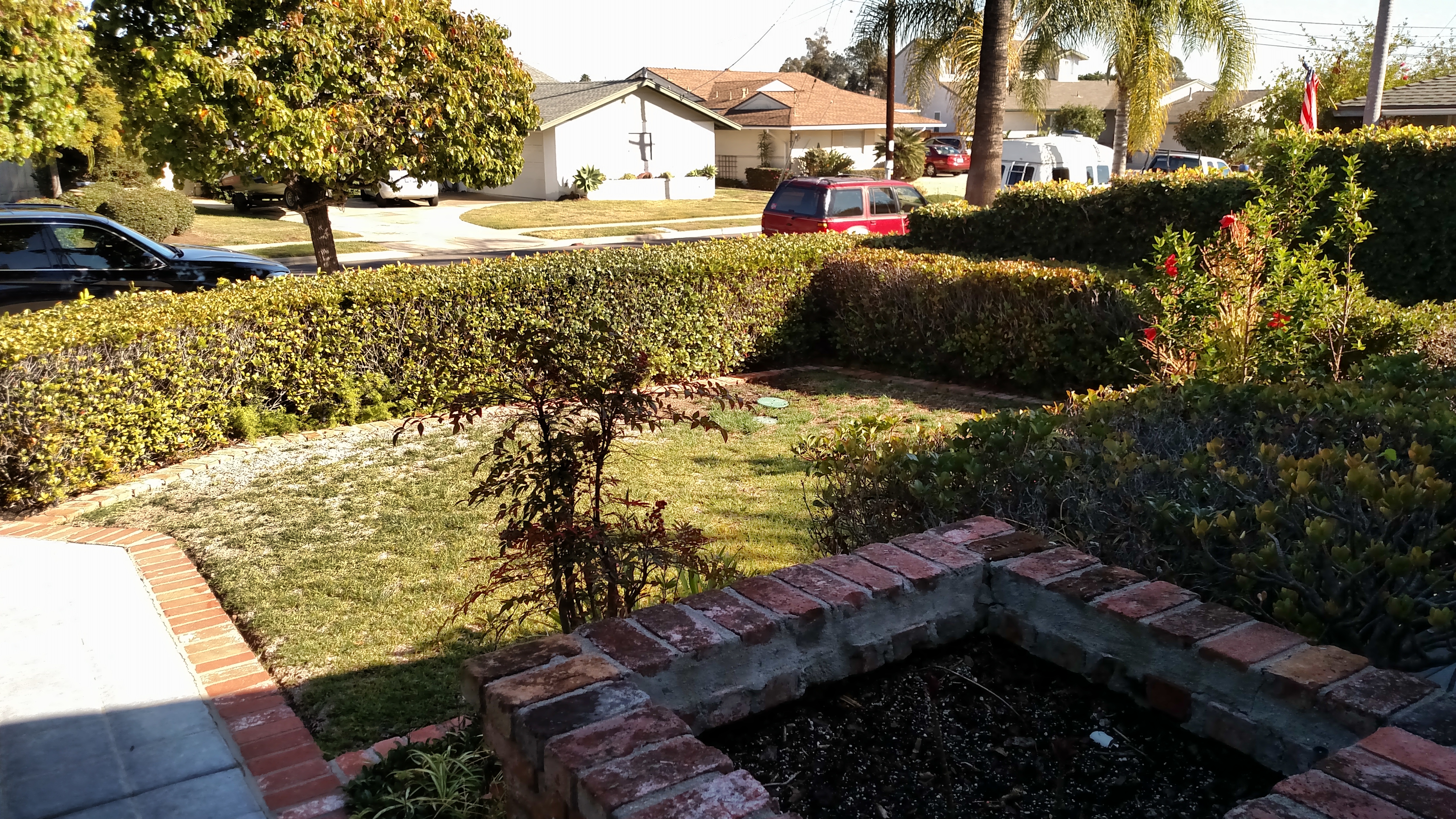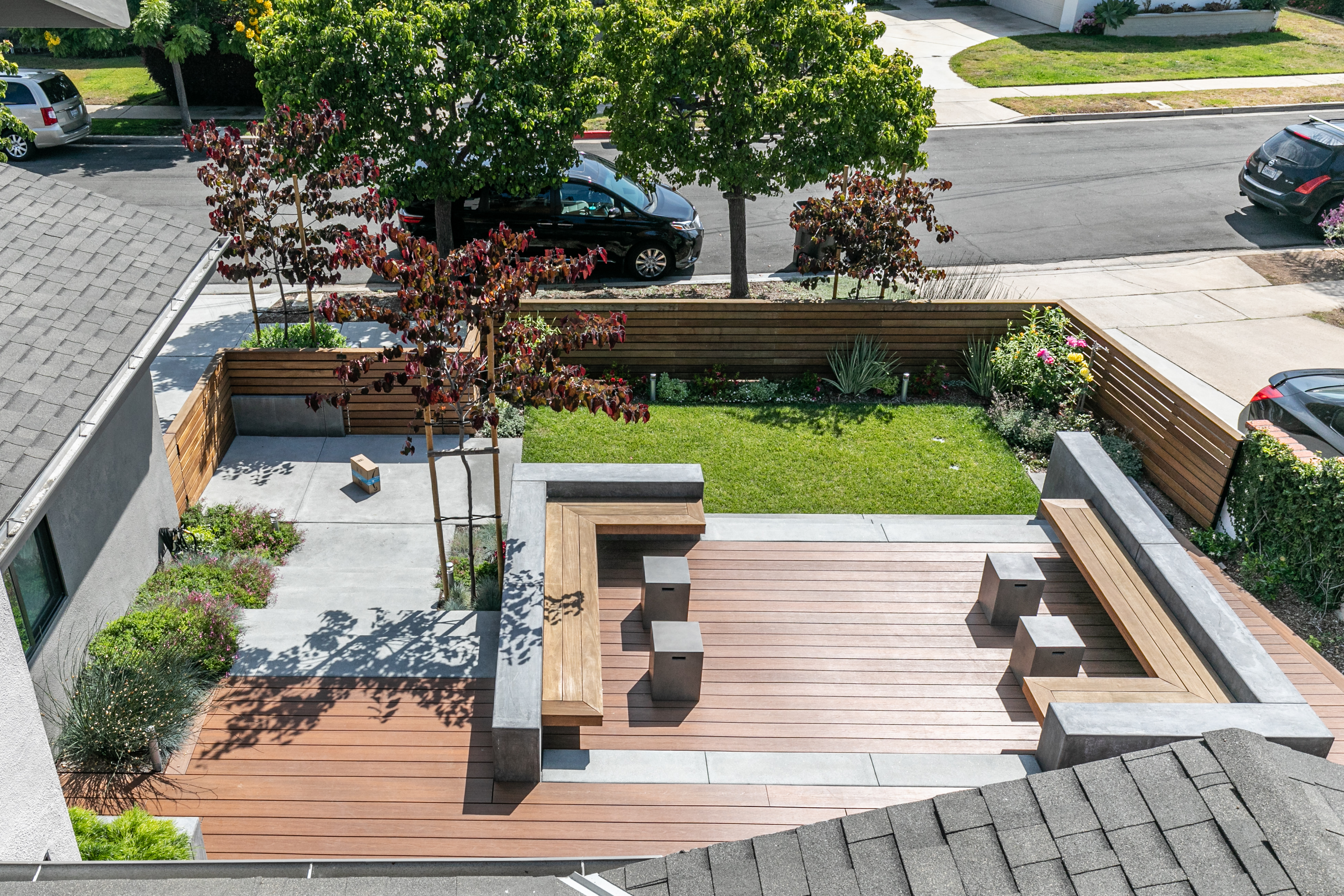 Create a Modern Look with Black Accents
Changing out the white traditional wood railings with thin, metal black railings was a good match with the black window frames.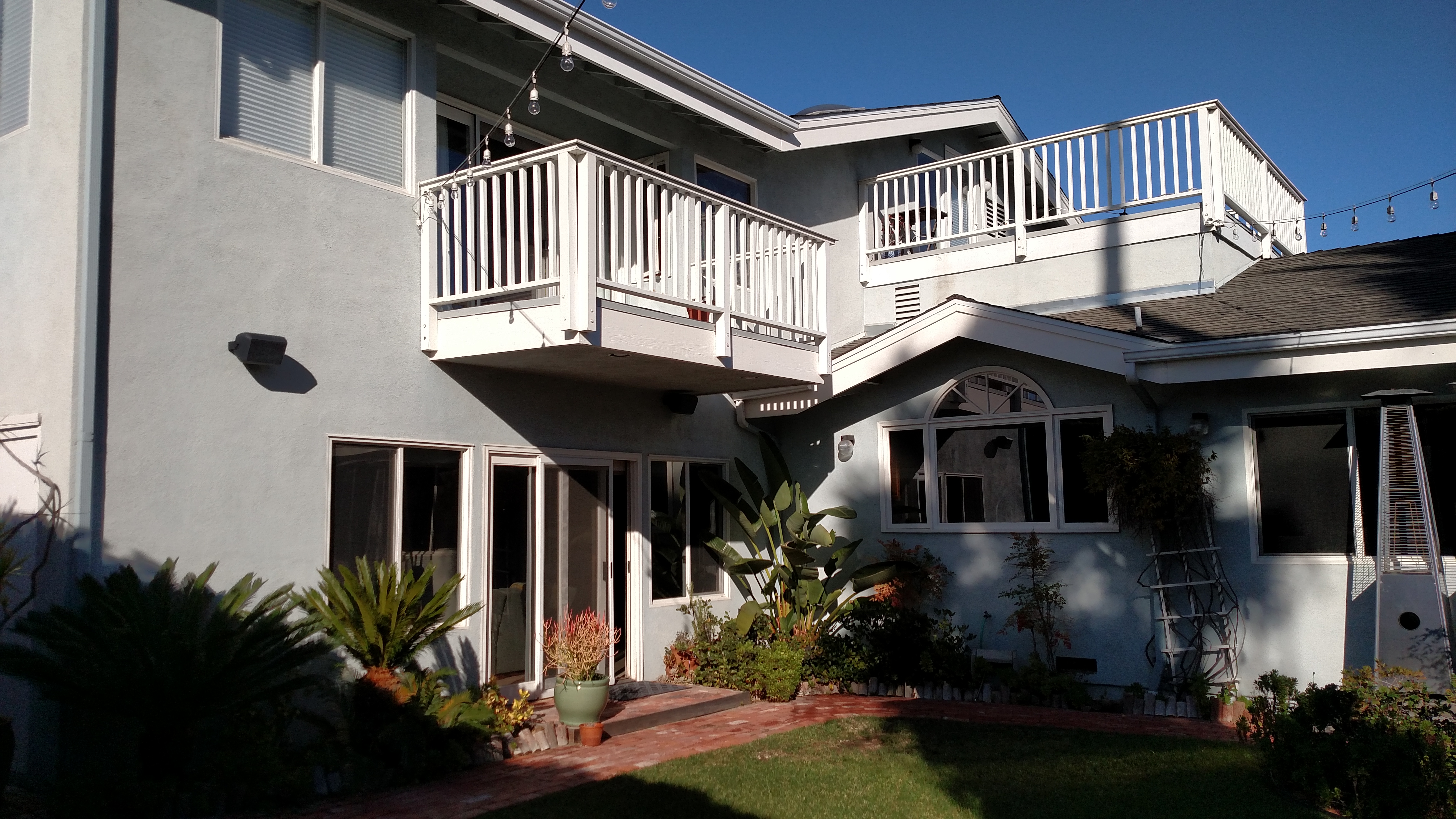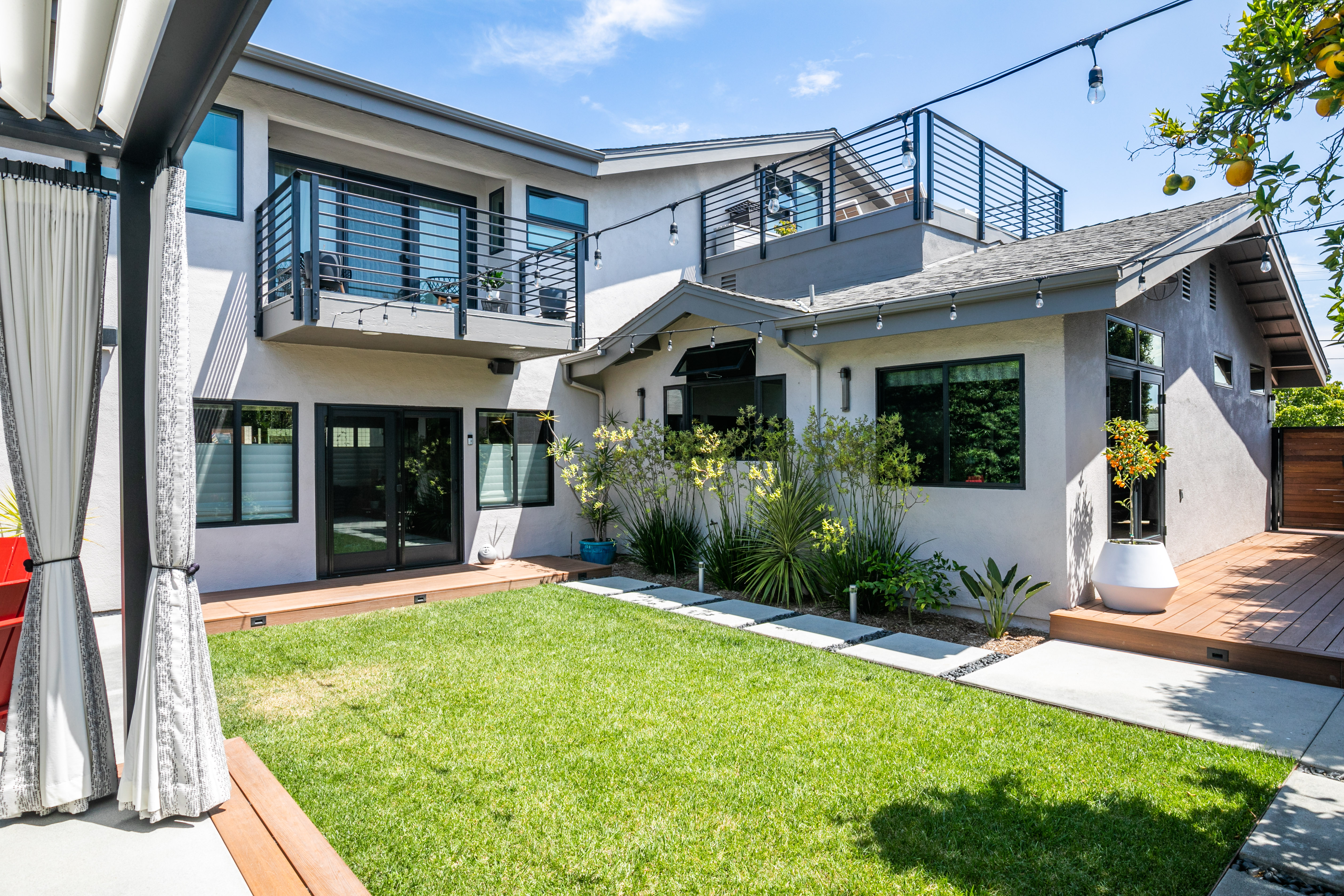 They also created an entertaining area in the backyard that really opened the space and made it feel open and inviting for guests. This included a sculptural firepit and covered gazebo, complete with curtains and even louvers to continue entertaining outside, even in different types of weather.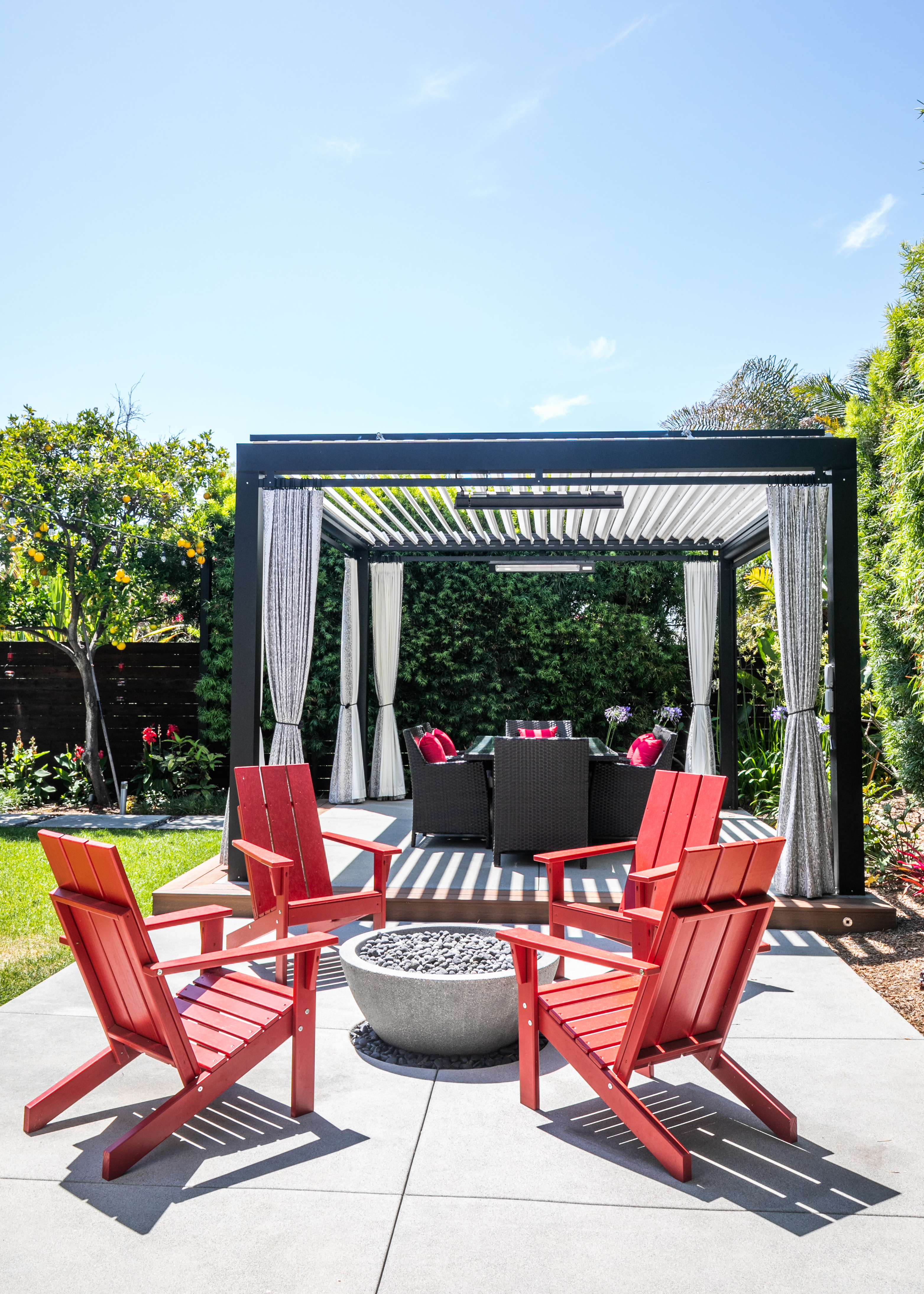 The homeowners were very pleased with their fresh look and Alicia was so pleased to help bring their dreams to fruition. 
Project Info:
Milgard Series Used: Ultra Series
Location: Bay Park, CA
Contractor: Southern Grace Construction
Architect: Alicia Calhoon Architect and Interior Designer, Inc.
Photographer: Love Like Harry Photography
Milgard Dealer: Doors, Etc. Inc.