This stunning modern home was designed when a young couple in the tech industry were looking to build their first home. Forsite Studio, a design build firm, were inspired by the space and provided the couple with many options to achieve their vision.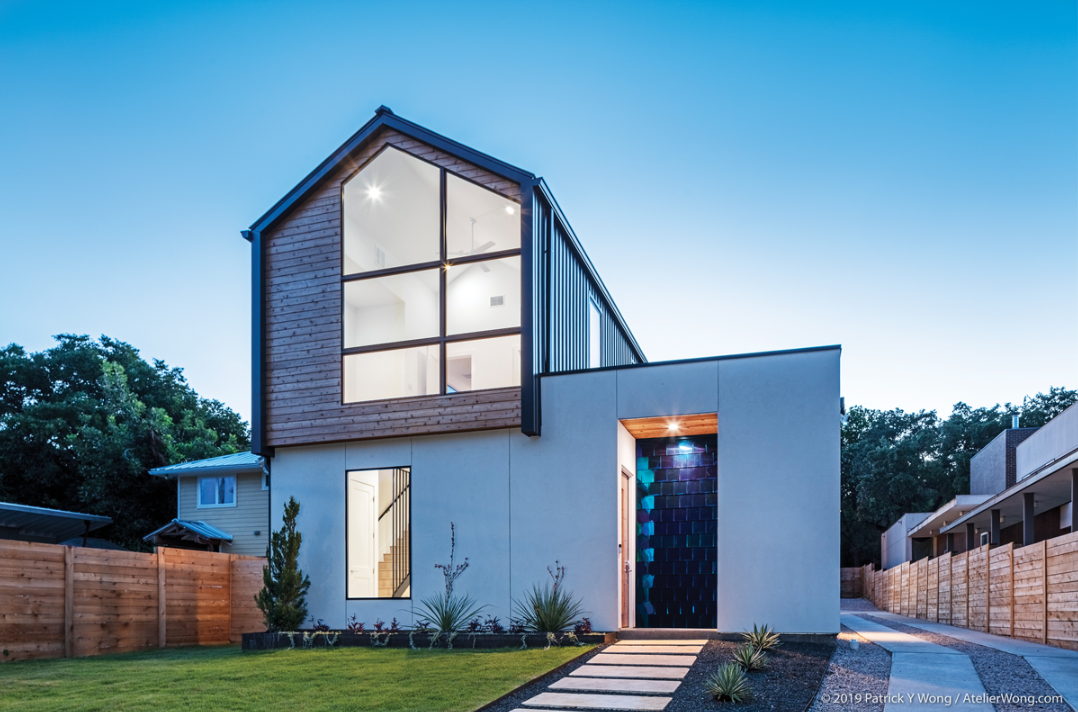 The linear second floor volume is supported by two ground floor cubes. The long 28' top floor span creates a covered veranda perfect for al fresco dining or taking a respite from the hot sun beside the pool. An iridescent stainless-steel entry door offers a nod to the wild peacocks roaming the neighborhood.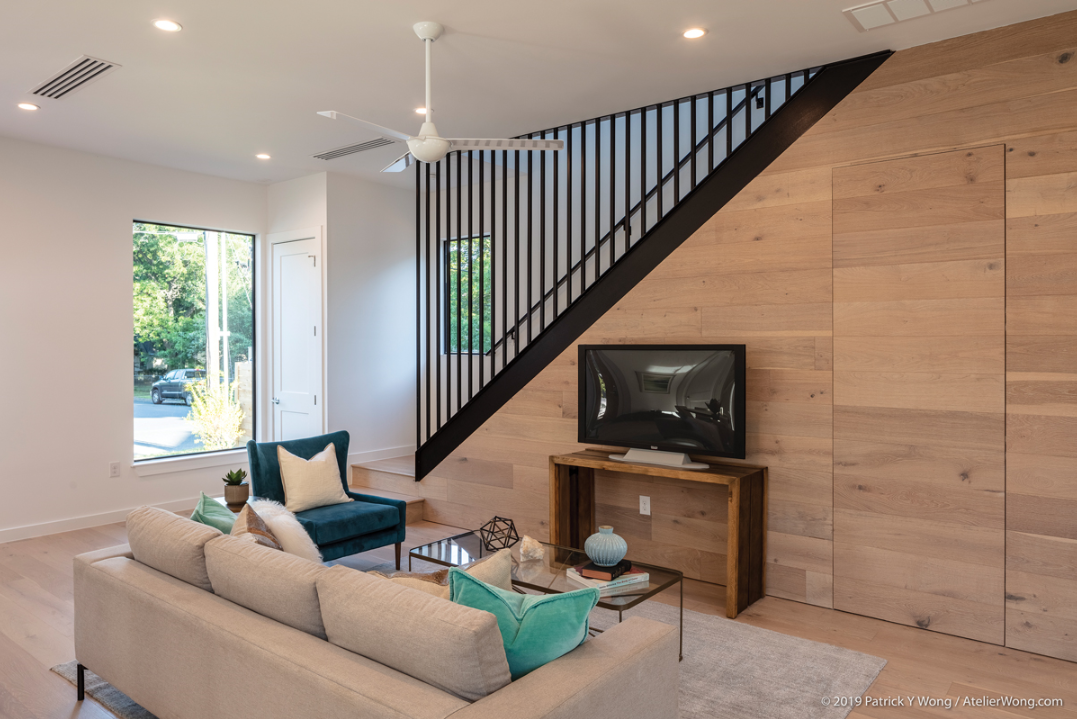 "We liked the thin profile of the Aluminum Series for this project," said Daniel Loe of Forsite Studios. "It provides maximum sight lines... We used it for the windows and the sliding glass patio doors throughout."
This house does a nice job of borrowing space from the exterior to enhance the size and quality of the interior. A sliding door in the living room encourages indoor/outdoor living.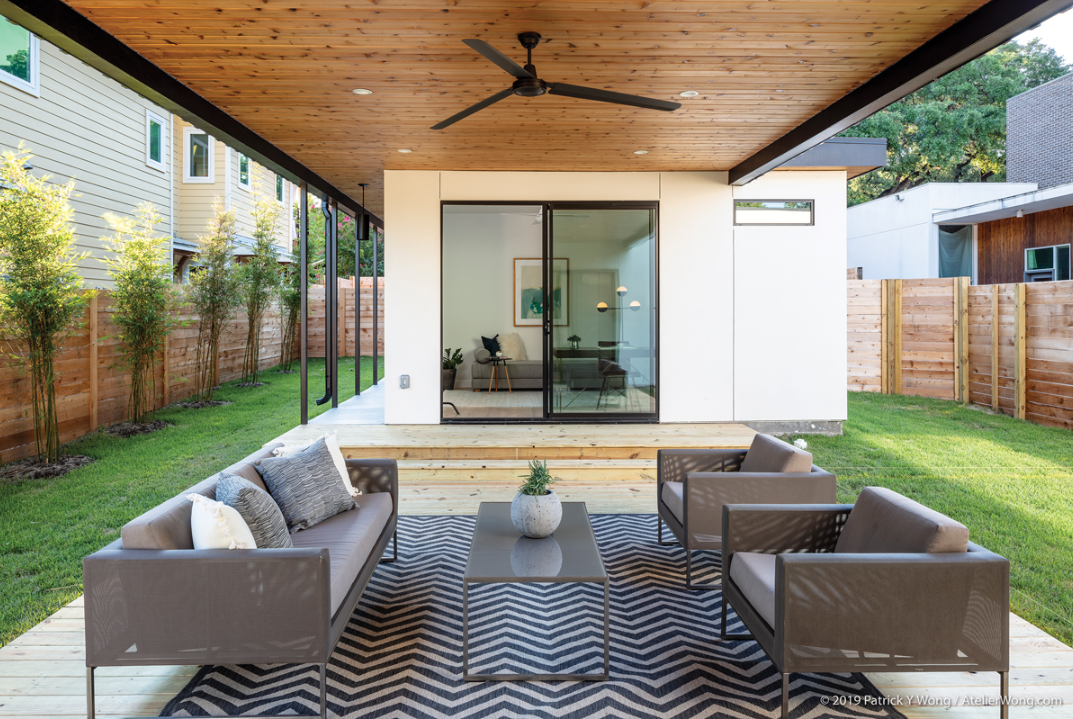 Forsite Studios took the time to understand how sunlight would affect the structure over the course of a day and through-out the year. They also noted the subtle qualities of the site: location and size of existing trees, topography and local fauna to pull the complete design together. "Because we're also builders," Dan went on to say, "we have an understanding of the means and methods to see a structure realized to its fullest potential."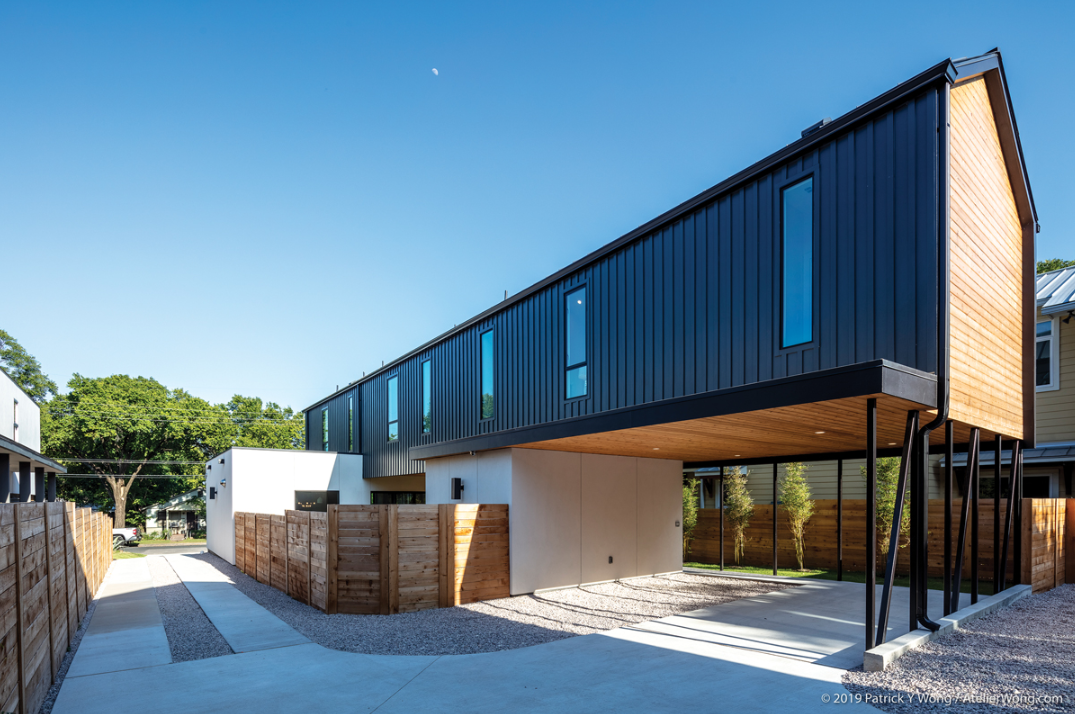 With strategically placed windows in the front and back, there's a great vantage point and a nice quality of being able to see all the way through the space.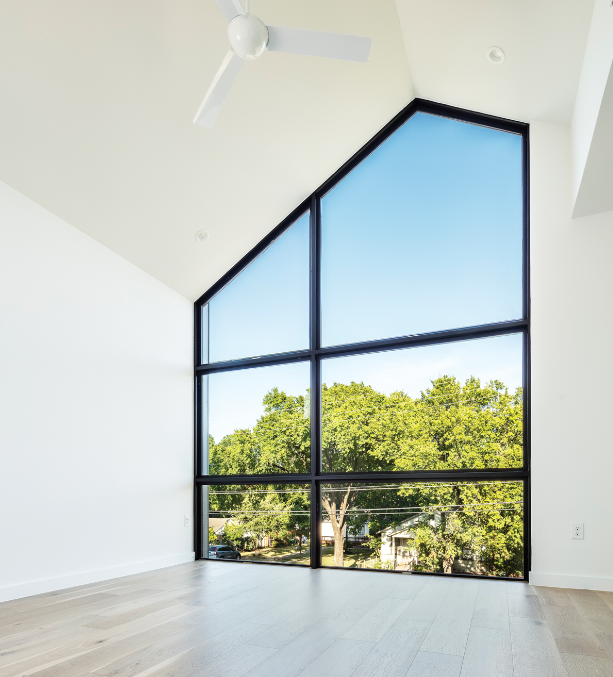 Project Info:
Milgard Series Used: Aluminum Series
Builder & Architect: Forsite Studio 
Photographer: Patrick Y Wong