Minimalist Kitchen Remodel Uses Vinyl Windows
This family wanted to transform their outdated dark and small kitchen into an open, airy, contemporary space, suitable for entertaining. The cookie cutter layout, part of the home's original footprint, needed a dramatic overhaul.  Their goal was to have a better flow to and from the backyard for easy indoor-outdoor living, while pulling in European design elements representing their family heritage.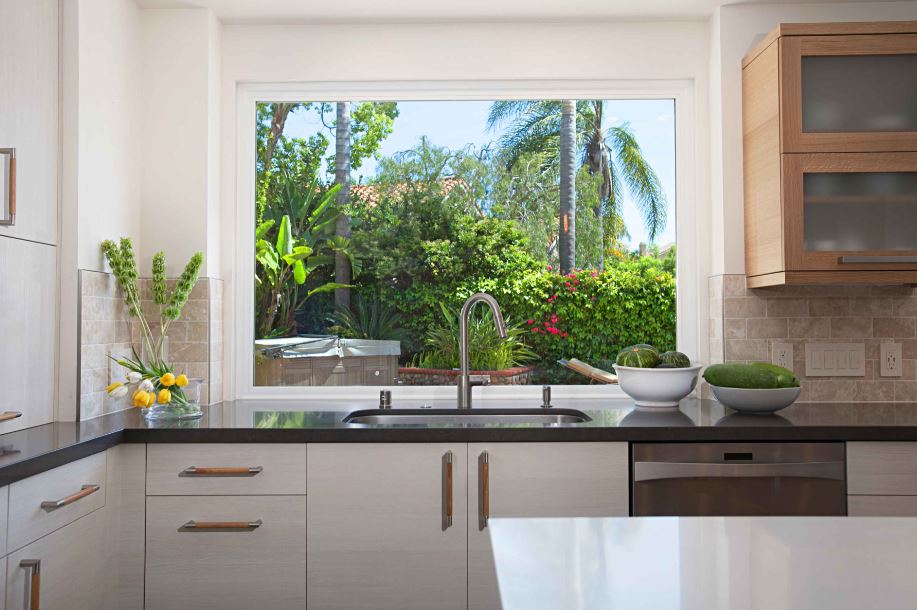 This original home was Spanish style with vaulted ceilings in the living and dining room areas and a low ceiling in the kitchen and family room. In the new design, the architect proposed a cleaner look by simplifying the forms inside the house which included the moldings and a white color palette for the walls and ceilings. This created a light and open feeling in the space. The addition of new Milgard windows and sliding doors brought in more natural light and increased the connection to the backyard.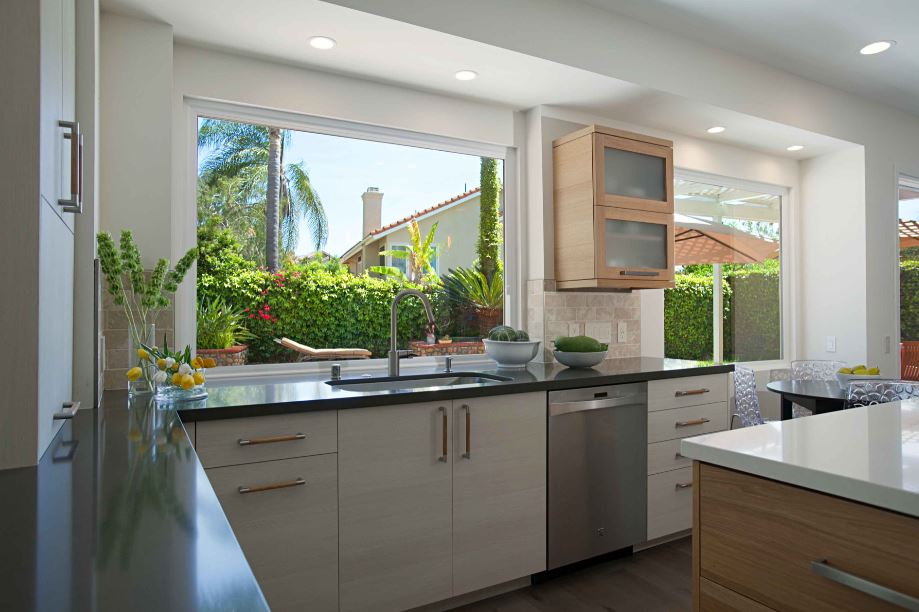 The rest of the house had already white, vinyl windows, so it made sense to continue with that look for the remodel.  "We chose the Milgard® Tuscany® Series for their great quality and performance," said Tatiana Machado-Rosas, Senior Interior Designer for Jackson Design and Remodeling. "The home is not only more functional, open and full of light, it's connected to the beautiful outdoor space and visually stunning!"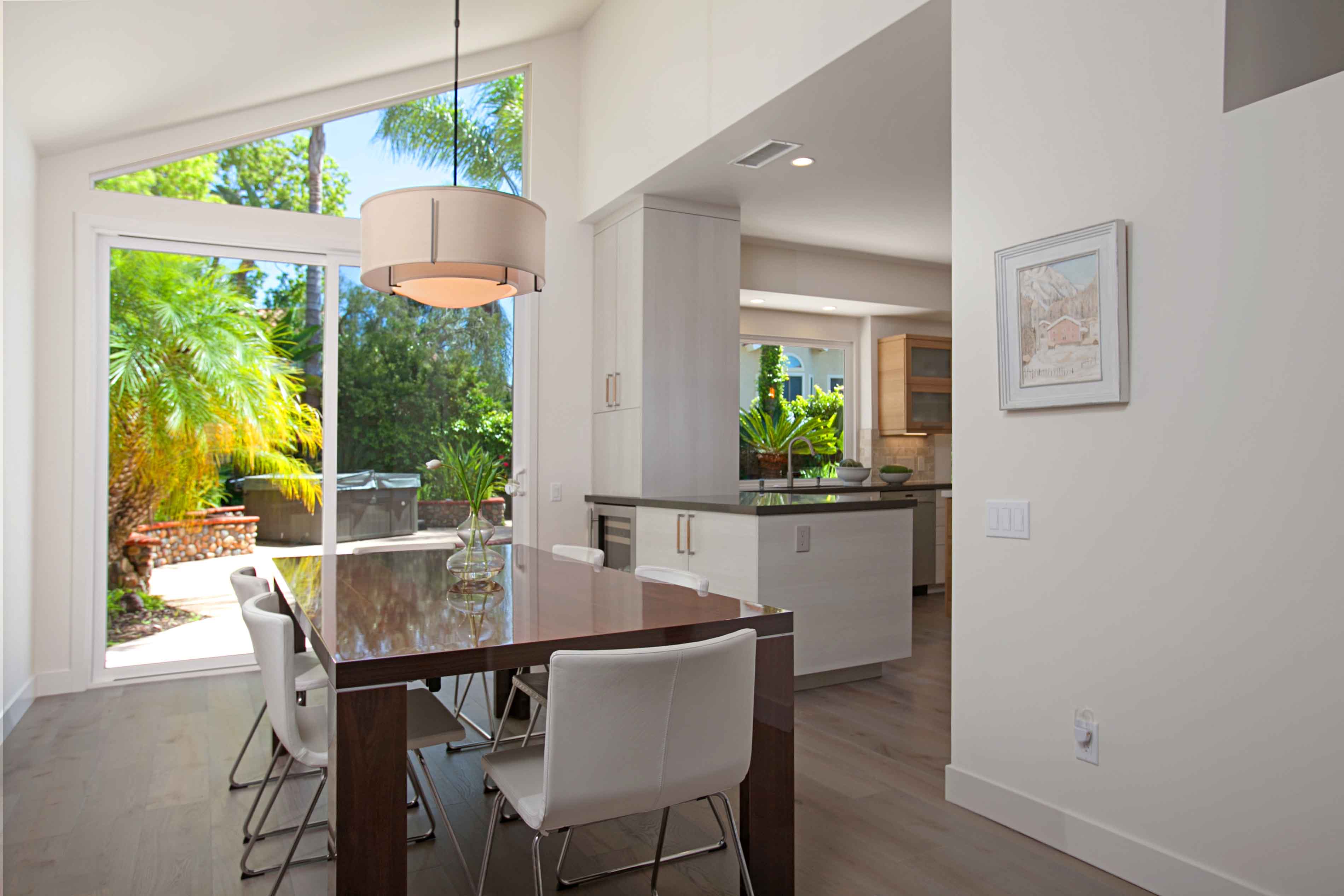 The new windows and sliding doors, along with the remodeled layout of the kitchen, helped the space feel light and airy. As the natural light comes in, your eye is drawn to the exterior providing a connection to the backyard and pool area.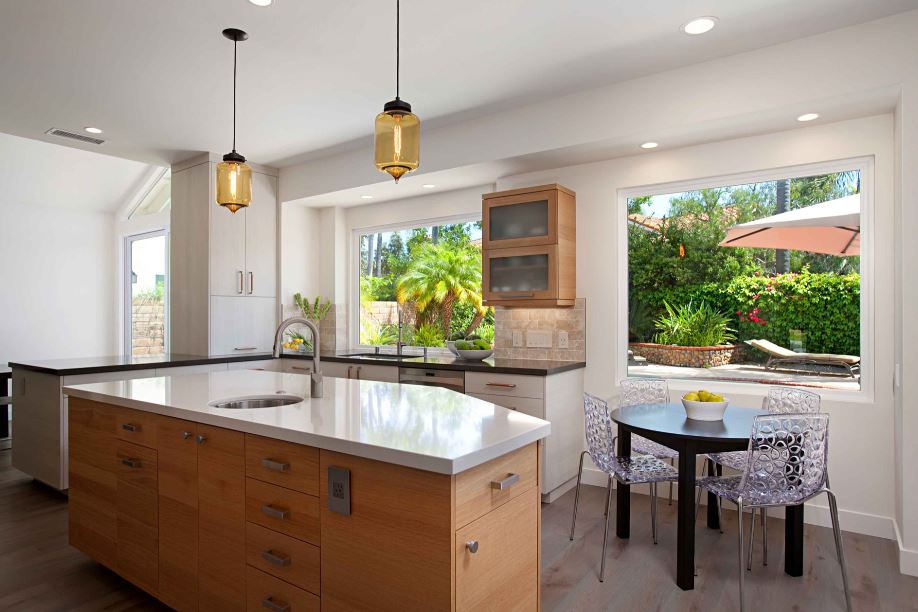 The result is a wonderfully distinctive kitchen that thoroughly inhabits its surroundings and expresses the essence of European minimalism.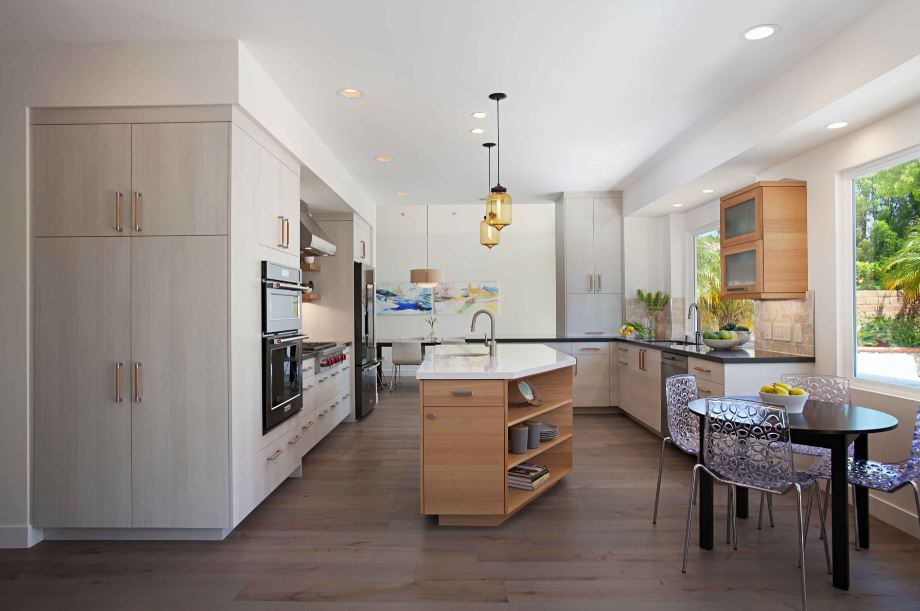 Tatiana provides this advice to those considering a remodeling project: "Think about the strong connection of the architecture of the home and the space that you are about to remodel, especially if it is a kitchen that connects different areas. Architectural details like windows, doors, beams, columns and ceiling details can make a huge impact in the design, which in turn enhances the human experience in the space."
Project Info:
Milgard Series Used: Tuscany Series vinyl windows and patio doors
Builder: Jackson Design and Remodeling
Architect: Jim Groen
Senior Interior Designer: Tatiana Machado-Rosas
Design Assistant:  Catherine Tran
Residential Designer: Jerry Vera
Interior Stylist: Karina Kmiotek-Ally
Photographer: Jackson Design and Remodeling
Milgard Dealer: Dixieline
Sign up for newsletter
Join our email list for home ideas
and inspiration
Contributors
Sashes + Glass is a blog developed to guide you through the window and patio door buying process. From frame style to color, we want to help you set the tone for your house with beautiful windows in the hope that it will bring joy to your living space.