Looking to build a series of homes in the picturesque Silver Lake section of Los Angeles, California the P. Joseph Development Corporation hit upon the idea of carving out a hill. Though this project necessitated a high level of planning and coordination with multiple firms and city officials, the end result was clearly worth it.
Completed in 2019, the SJ Eaight complex houses eight units, each one offering scenic views of Silver Lake, the famous man-made reservoir that's been enticing transplants and tourists for decades. And Milgard® Tuscany® Series | V400 vinyl windows and doors frame the amazing views of the east-central L.A. neighborhood.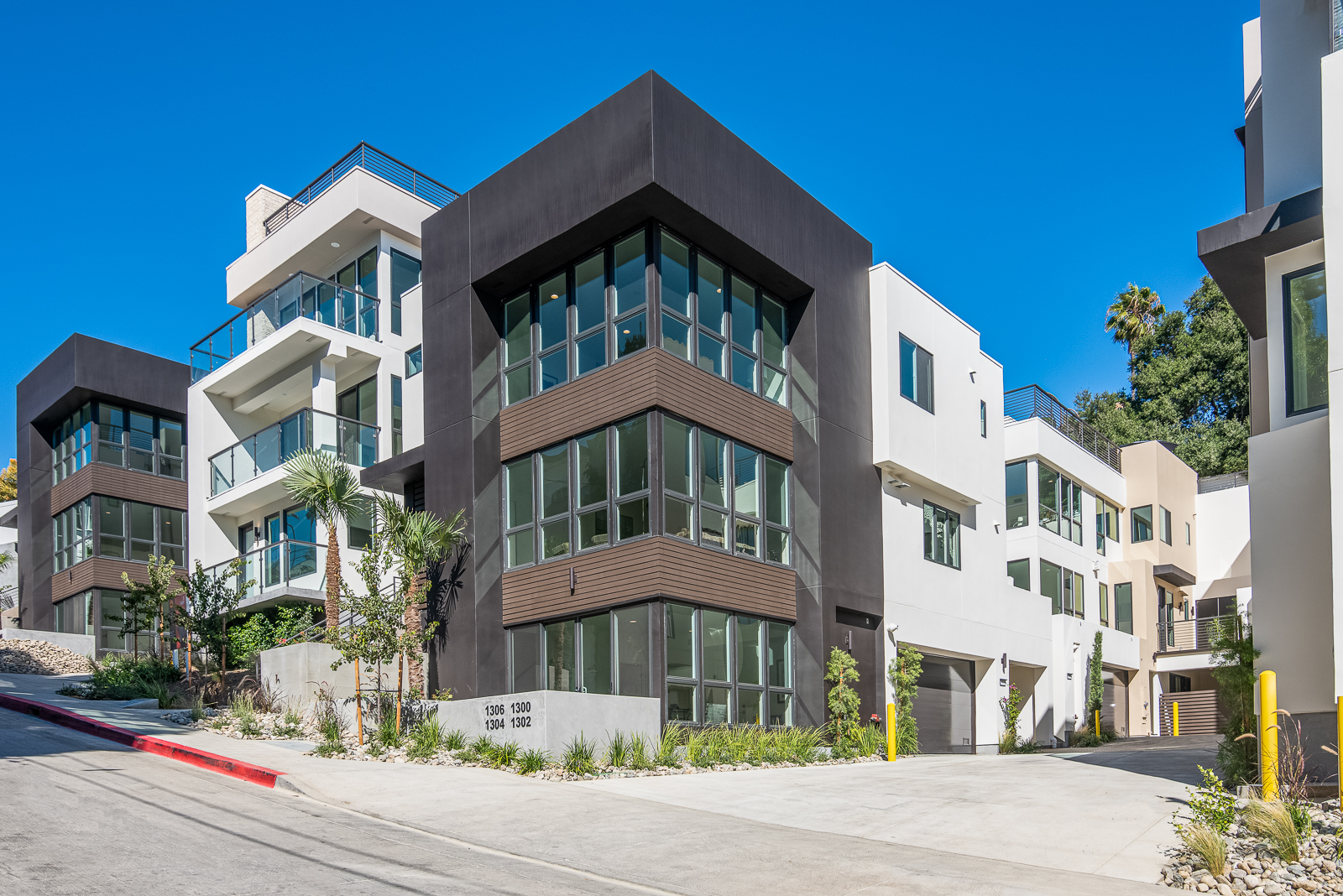 "The homes were designed to take advantage of the views Silver Lake has come to be known for," says Patrick J. Van Daele, the president of P. Joseph. "With that in mind, we knew we needed big sliding glass doors and windows wherever we could get them. It created an open, airy feel that meshed incredibly well with our floor plans."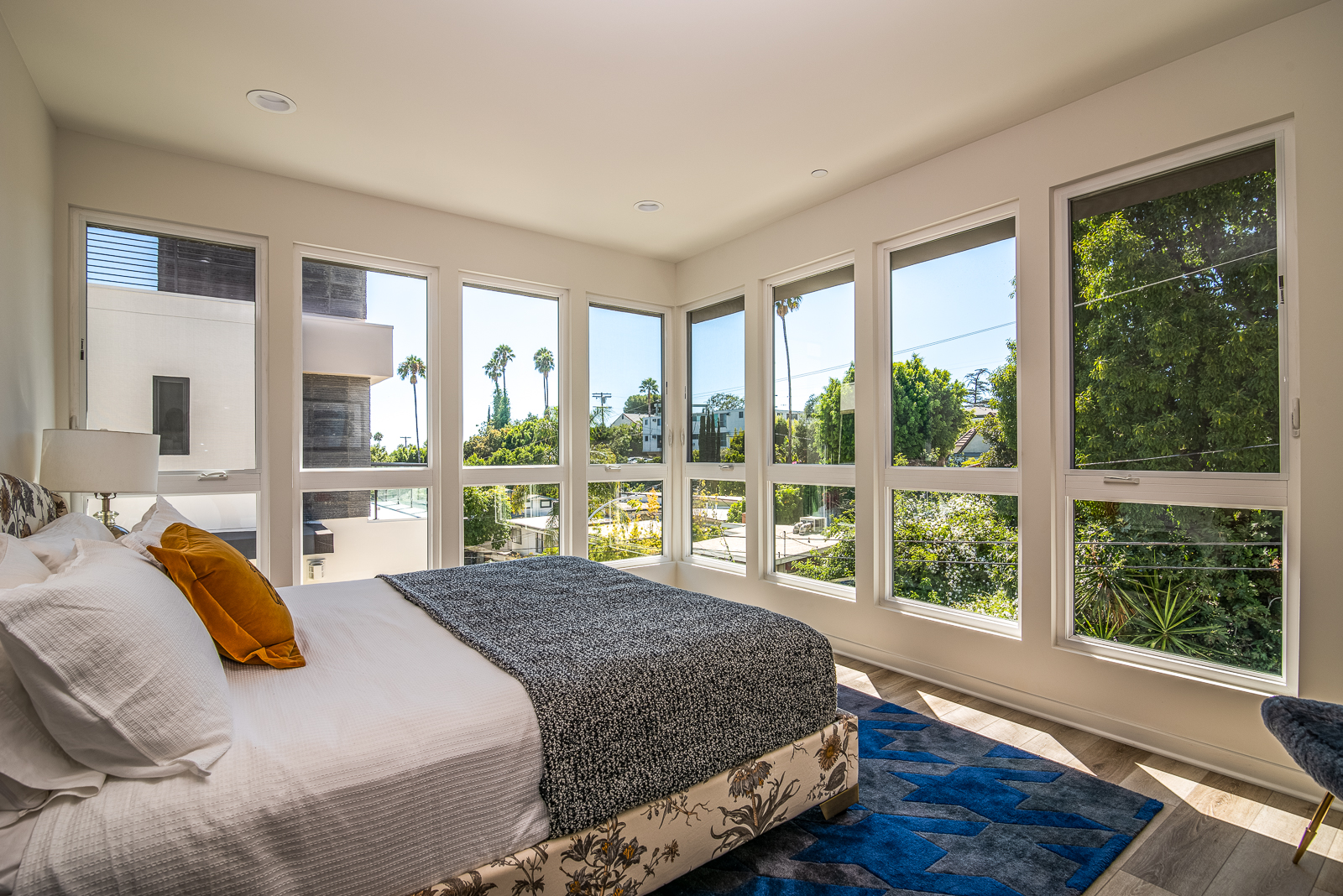 The P. Joseph team selected Tuscany Series vinyl windows and doors for an elegant look that provides energy efficiency as well as functionality. Plus, this series is constructed with Milgard® SmartTouch® award-winning hardware and door handles that are easy to use with one smooth, single movement.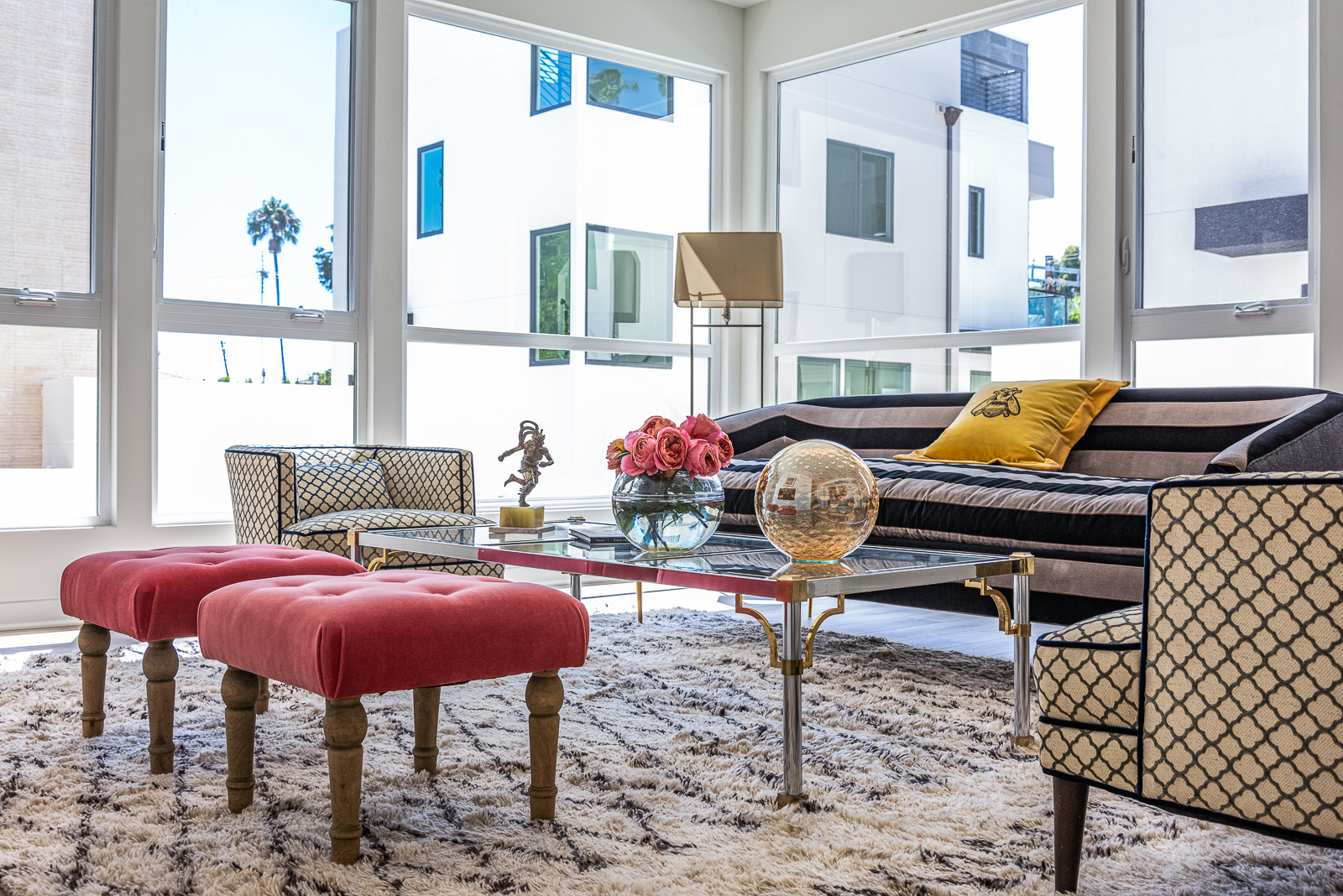 "Over the years, we have adapted our style to merge with modern design aesthetic," says Van Daele, whose company hired architectural firm Newman Garrison + Partners from Costa Mesa to design the project. "This comes by way of our architectural choices as well as our interior choices. We have really focused on the details because we believe homeowners identify with it and understand that significant thought and effort went into the creation of their homes."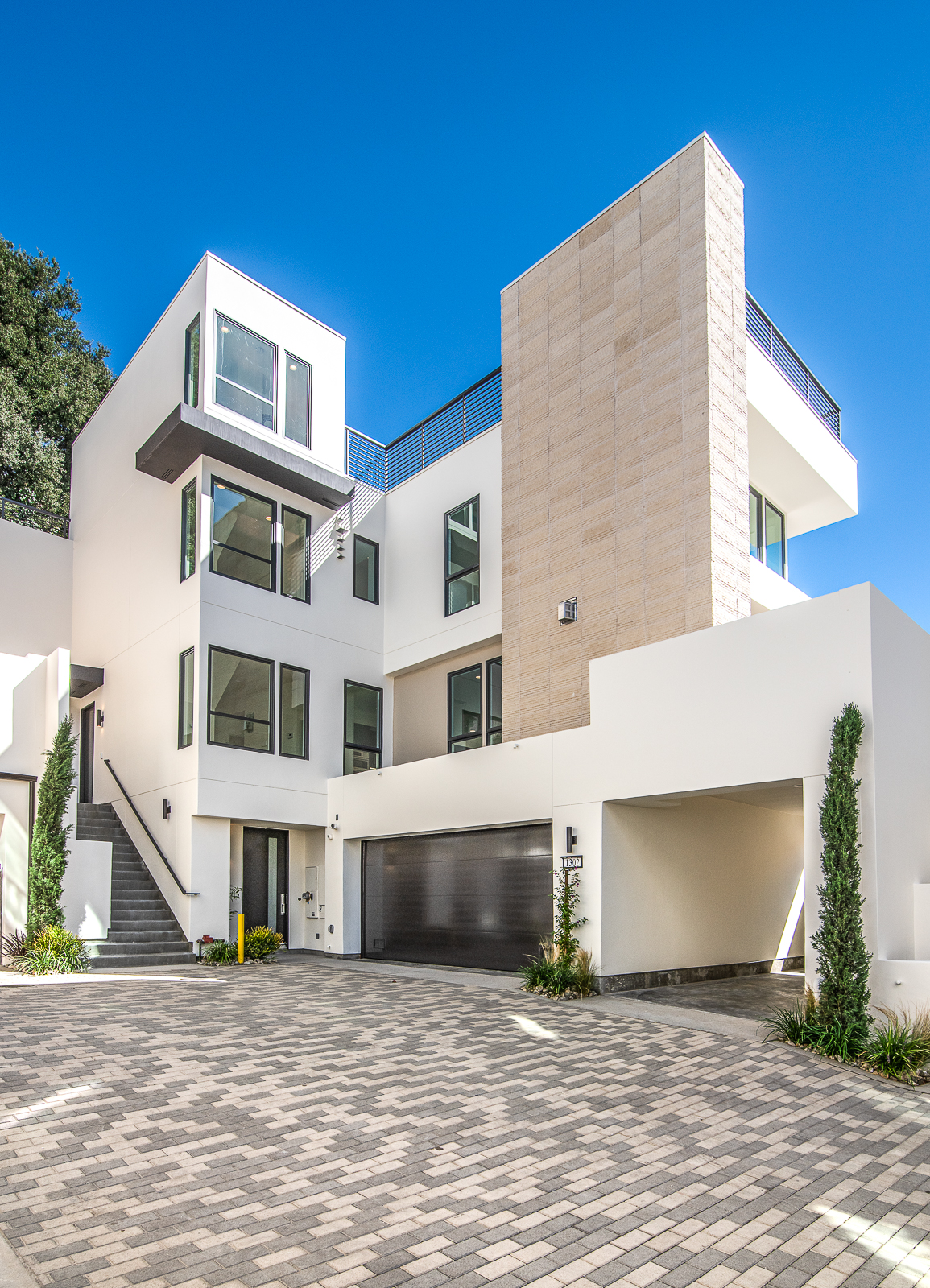 This focus on details and aesthetics is especially evident in P. Joseph's selection of Tuscany Series as the window boasts the aesthetically appealing even sightlines that many homeowners today covet.
"As a developer … the goal is to find quality and value," Van Daele says. "We found both with Milgard and the Tuscany Series."
Project Information:
Milgard Series Used: Tuscany Series | V400 windows and patio doors 
Builder: P. Joseph Development
Architect: Newman Garrison + Partners
Photographer: Evening photo provided by JuanTallo.com all other images P. Joseph Development