"Our house stands out from the rest of our neighborhood," said Ray Neder, contractor and homeowner. "We choose a Mediterranean style home for our new construction project. The darker colors and shades of brown created a sleek look inside and out."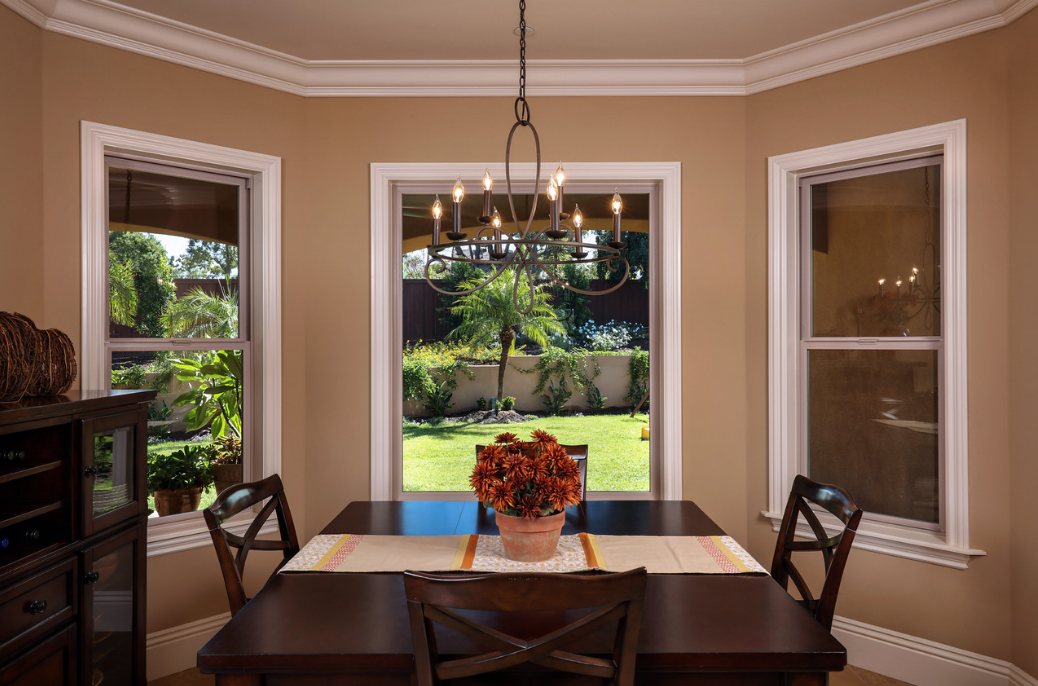 Tan Vinyl Windows
Ray was very involved in his project, which included 4 bedrooms, an office, dining room and a cozy nook facing the back of the house. Some of the windows were arch topped to break up the horizontal lines and give a custom feel to the property. There were 35 total Tuscany® Series vinyl windows selected with tan frame colors that included single hung and picture window configurations. There was also a large set of French patio doors installed for easy access to indoor outdoor living.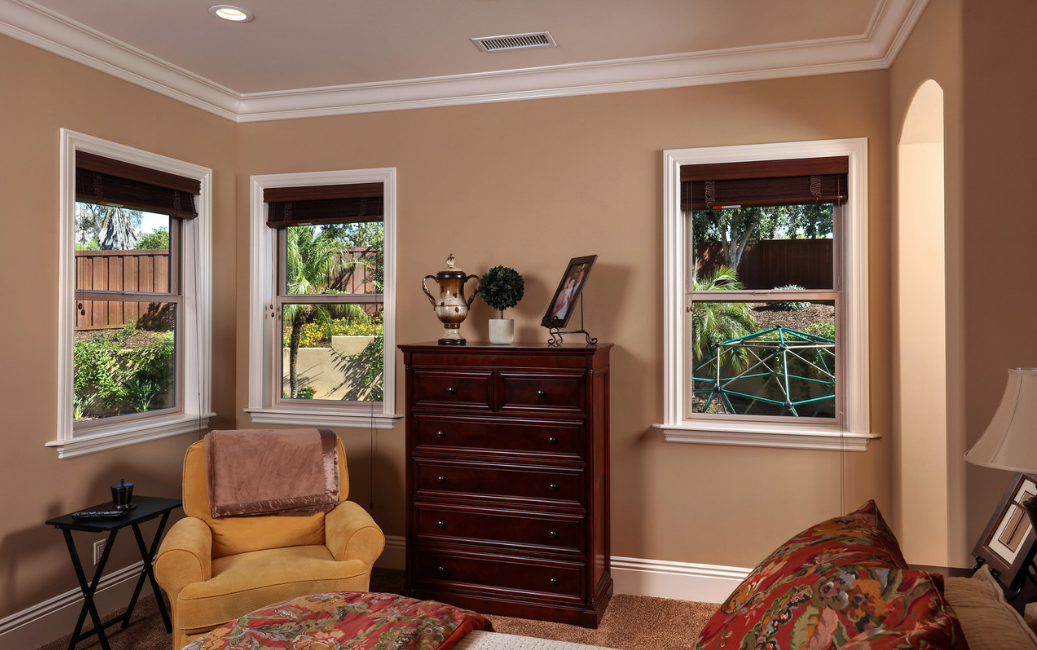 A Trusted Window Brand
"I developed the property and have been in the trade for 16 years now," Ray told Milgard. "Yours is a trusted brand and I like the quality of your windows and the Full Lifetime Warranty you offer. If someone were to hit my window with a baseball, I like that the warranty will replace it at no cost."
"Besides moving in, my favorite part of the project was watching the framing go up," said Ray.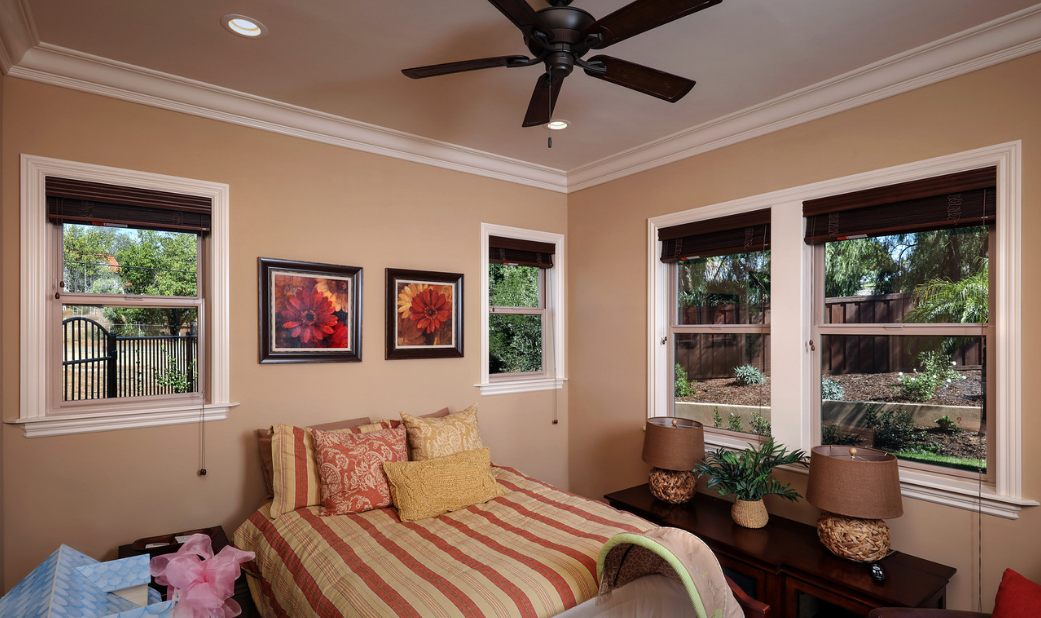 New Home Construction Tips
Designing a home is a labor of love. Many decisions must be made even before project planning begins. It can be costly and time consuming to make changes once the foundation is poured and construction is underway, so, those who are looking into new home construction should find trusted professionals to provide guidance.
Project Info:
Milgard Series Used:  Tuscany® Series vinyl windows and French patio doors
Builder:  R Neder Construction Inc
Architect:  Frank Piermarini
Photographer:  Juan Tallo 
Milgard Dealer:  Garland Fields