5 of the Best Patio Doors for 2020
If it's time to make your patio everything you've dreamed of, you'll need help choosing the best patio door for your space. Vinyl or wood, slider or swing, 2 panels or 4? With so many options, it's hard to decide. We've got five of the best patio door options for 2020 that you have to see to believe.

Vinyl patio doors are one of the most common options to consider. They are cost effective, durable and won't corrode. Sliding doors are used often when space is limited because swinging doors need room to swing inward or outward when opened. Colorful exterior frames can match the design and style of your home and tinted glass can also be considered. Customize even more with metallic interior handles.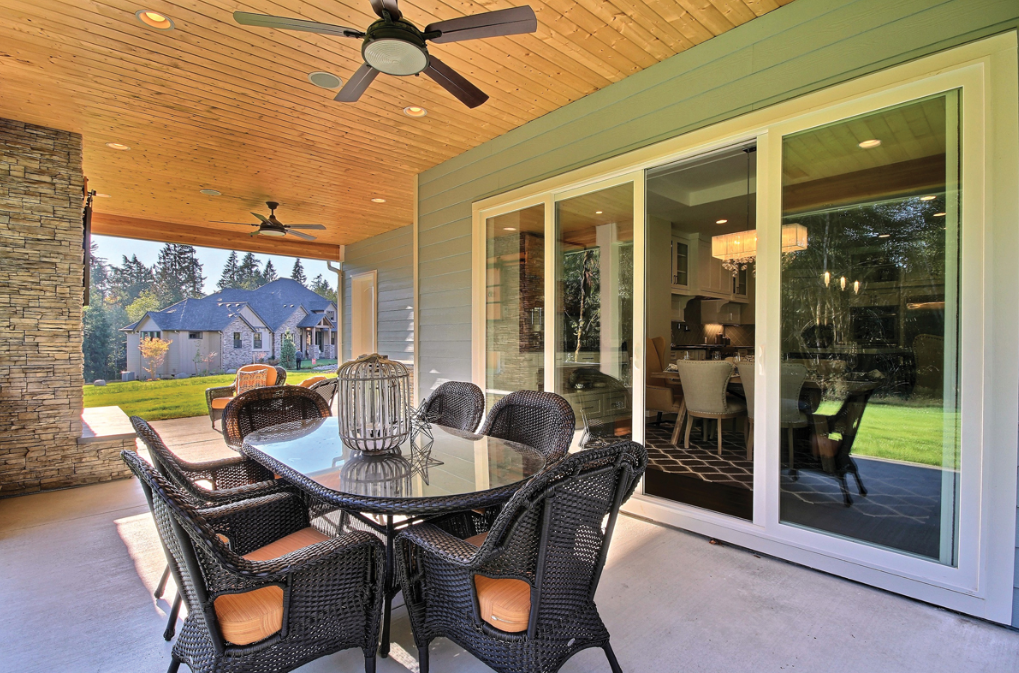 Request a Tuscany® Series vinyl window and patio door brochure.
2) Wood Patio Doors
There's nothing like the look of a wooden patio door frame to add an elegant flair to your home. If you have furnishings and trim you are trying to compliment, simply stain the wood to match your look. The beauty of these wood patio doors is the fiberglass exterior which is not only durable, but, available in 16 powder-coated colors from Twilight to Cinnamon or Evening Sky. (See the color palette.)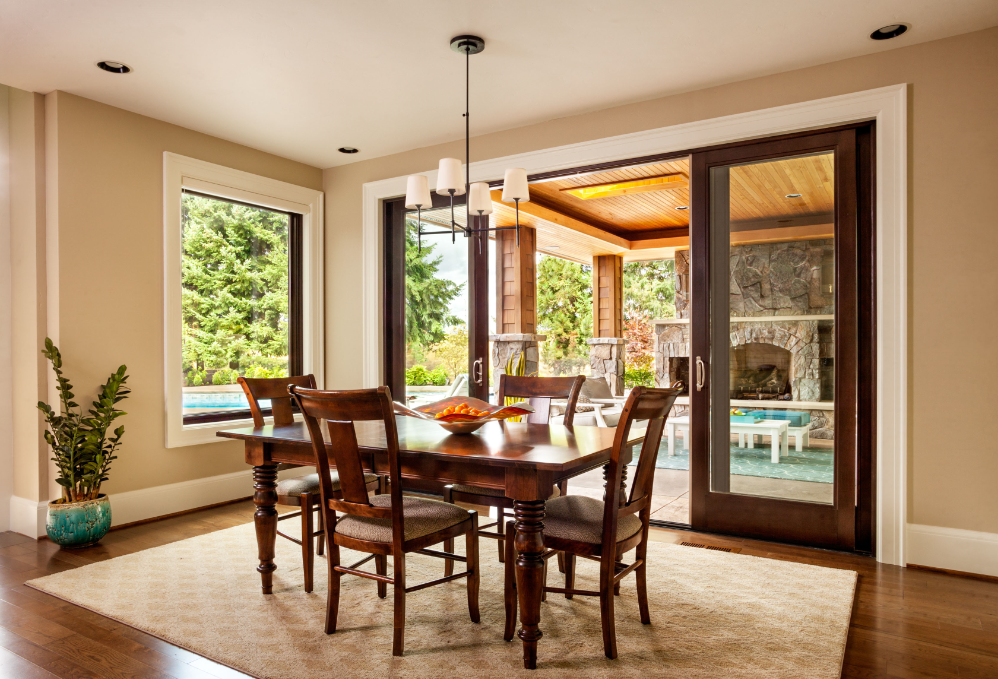 Request an Essence Series® window and patio door brochure.
3) Moving Glass Walls
If you are looking to make a statement in your home and want to embrace indoor outdoor living, Moving Glass Wall Systems could be just what you are looking for. When it's closed, enjoy your sweeping outdoor view and flood your home with natural daylight. When it's open, get ready to entertain as this door invites people to linger outside. They open easily and come in aluminum or aluminum-clad wood frame options. A truly stunning choice.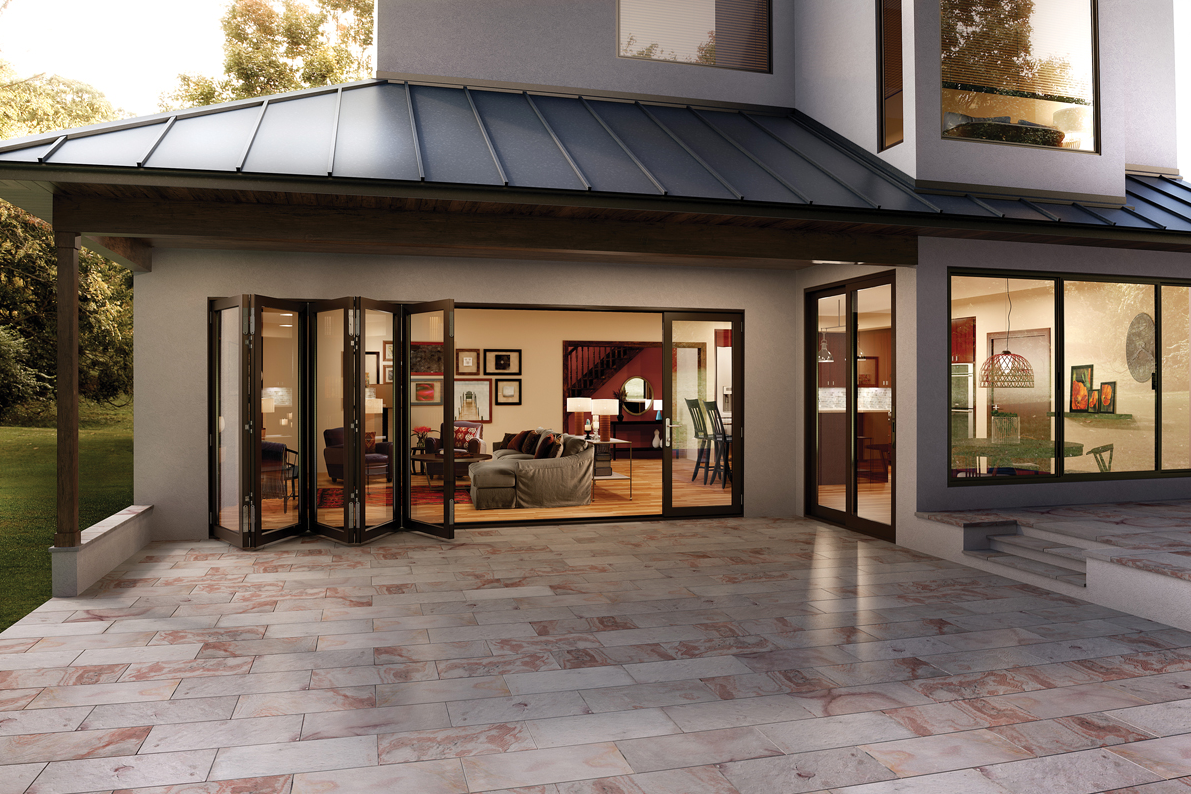 Request a Moving Glass Wall Systems brochure.
4) Fiberglass Patio Doors
Fiberglass patio doors are not only beautiful but built to last. They expand and contract very little with temperature changes in the weather which also makes them energy efficient. They are extremely strong and resist rotting so they are a dream for homeowners who appreciate low maintenance. Enjoy them in swing or sliding door styles.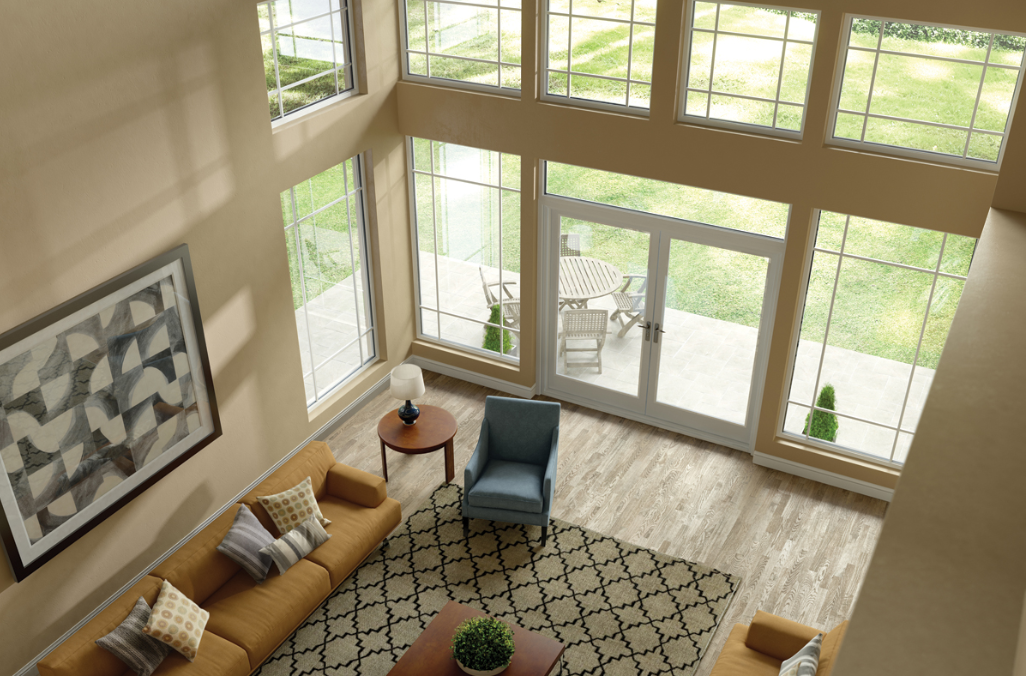 Request an UltraTM Series fiberglass window and patio door brochure.
5) Aluminum Patio Doors
Aluminum patio doors create a sleek and modern feeling. They have very narrow frames to really maximize the amount of glass you can have. Thin profiles create a timeless look that is available in 3 colors: White, Clear anodized and Bronze anodized. Aluminum frames are easy to maintain and can be less expensive that other window frame materials. Plus, if energy efficiency is important, you'll want to consider the Thermally Improved option.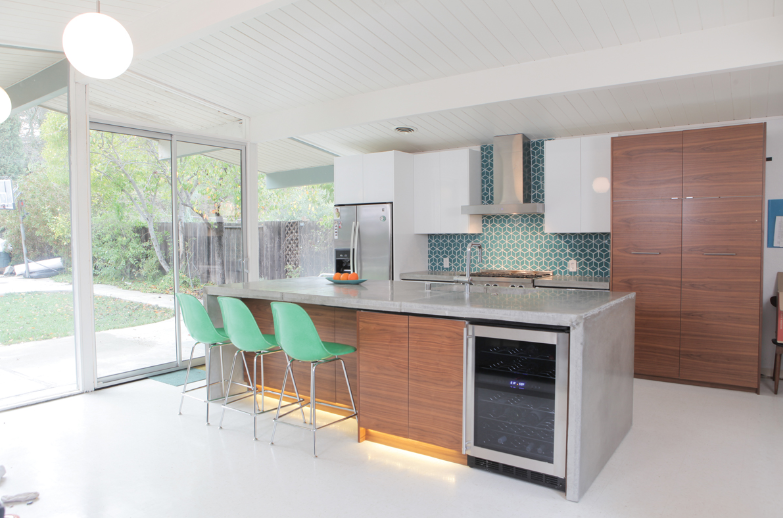 Request an Aluminum Series window and patio door brochure.
We hope this selection of the Best Patio Doors has given you great ideas on how you can transform your home. Looking for more suggestions? Get our free Patio Door Selection Guide.
Sign up for newsletter
Join our email list for home ideas
and inspiration
Contributors
Sashes + Glass is a blog developed to guide you through the window and patio door buying process. From frame style to color, we want to help you set the tone for your house with beautiful windows in the hope that it will bring joy to your living space.