You know it's time to replace your windows, but maybe you don't know where to begin choosing the best product to fit your home, or you just need some inspiration. In choosing replacement windows it is important to consider different elements such as the style of your home, the location of the windows, and the performance attributes you want your new windows to achieve. Read on for some design tips and ideas that can help you choose the right replacement windows to complement your home.  
Aluminum Replacement Windows
Aluminum windows are a great option for those who want a more contemporary style home. With Aluminum's sleek look and slim frame profile, they are a great choice to maximize your view and create a more modern looking home.
Large glass panels can help you get the most out of your view, while also increasing the amount of natural light coming into your space. Focusing on the view also allows you to bring the beautiful outdoors in, and it can make your space appear larger.
Combinations, such as picture windows with awnings below and transoms above, help flood the room with natural light while also providing ventilation. In addition, large window combinations eliminate the need for excessive wall ornaments, as the windows become part of the decor.  
With its strong durability and lightweight, Aluminum is a great choice when you want to create a wall of windows. The repetition of smaller windows alongside larger panels adds character and visual interest to this home.  
Vinyl Replacement Windows
Vinyl windows are extremely durable, non-corroding, provide great insulation and require little to no maintenance. Plus, vinyl windows are very versatile and can complement nearly any style home.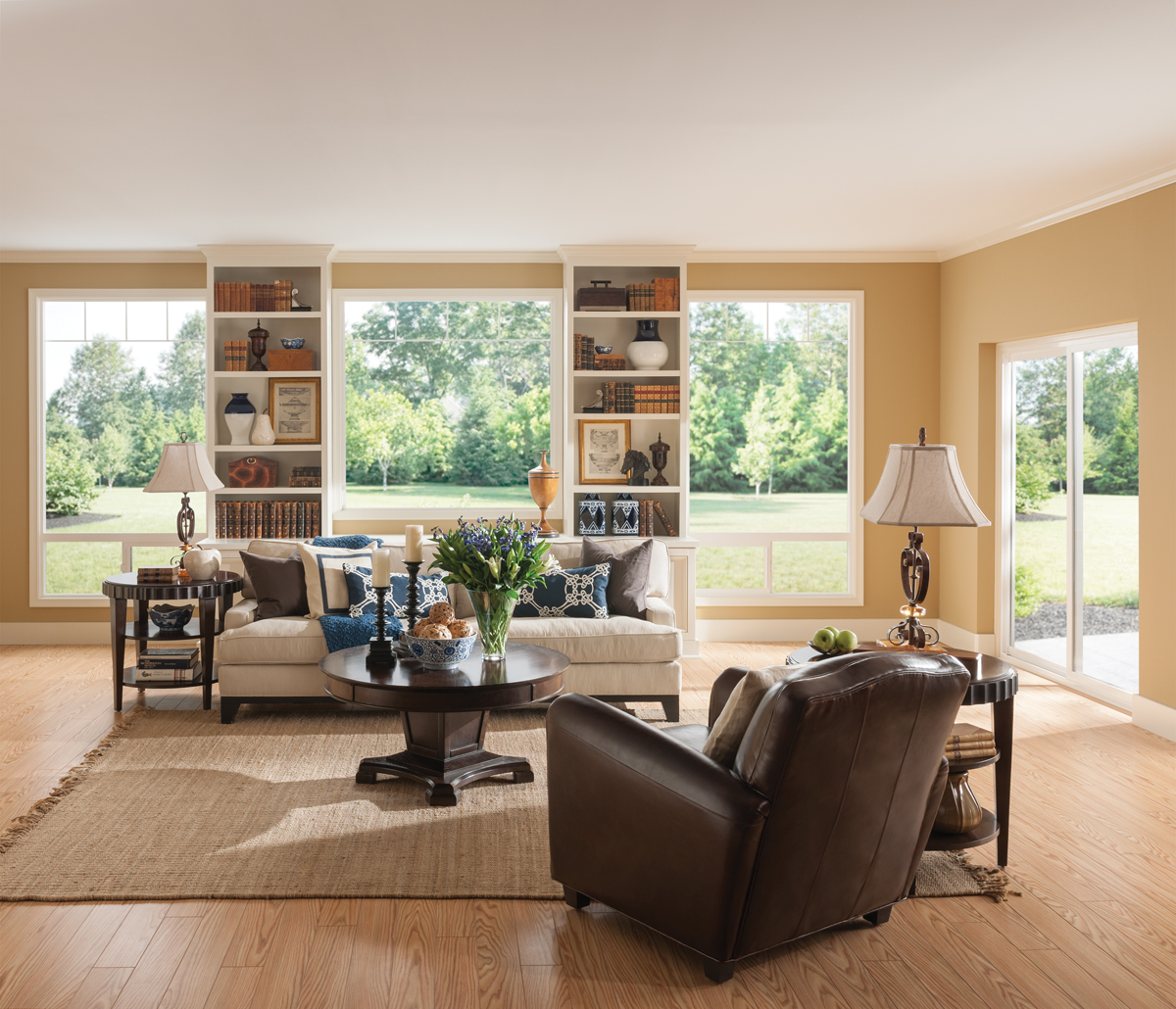 Vinyl windows helped these homeowners showcase their outdoor view using large window units atop smaller horizontal slider windows to add a design element to the room as well as ventilation. Large panes of glass are common in living rooms where most homeowners entertain, relax and enjoy their view.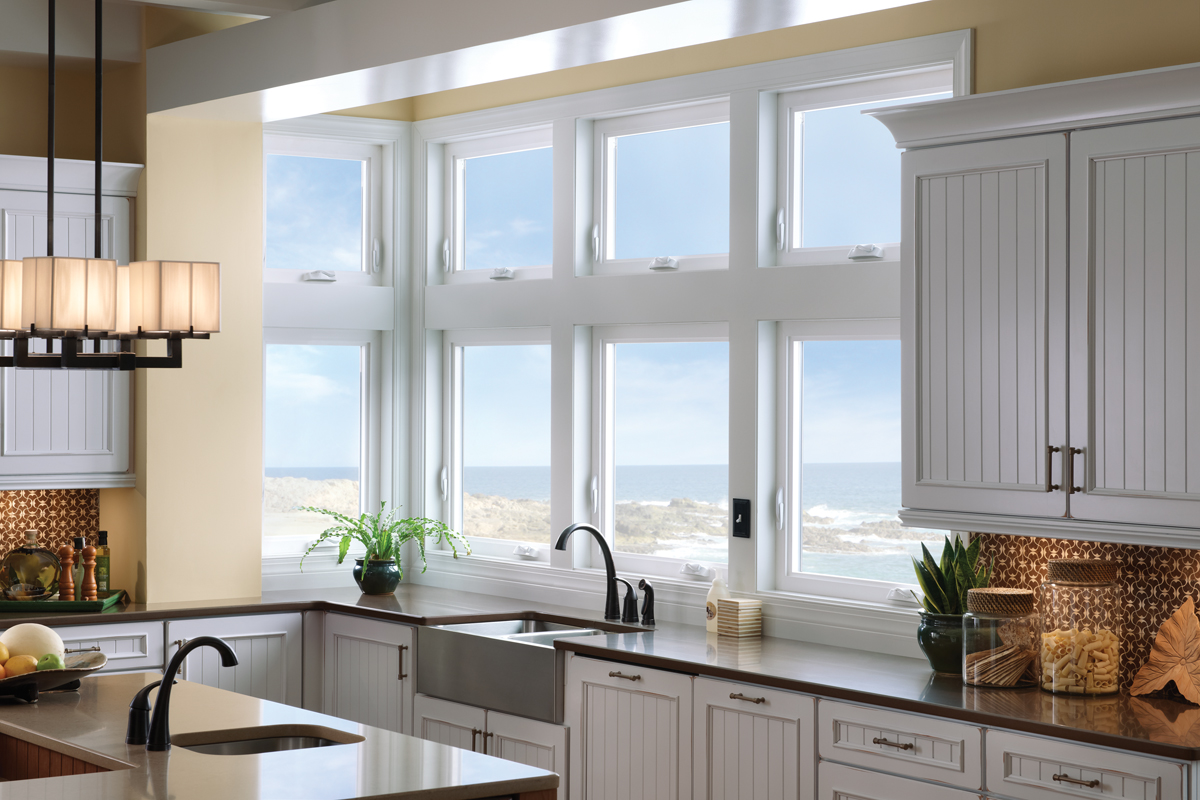 In a kitchen, you may want your replacement windows to enhance the focal point of the room, which is often the kitchen sink. Operable windows in a kitchen are the most common to provide everyday ventilation from odors or moisture. If you are looking to replace windows over a sink, countertop or appliance, casements windows or horizontal sliders can be a simple solution for easy operation.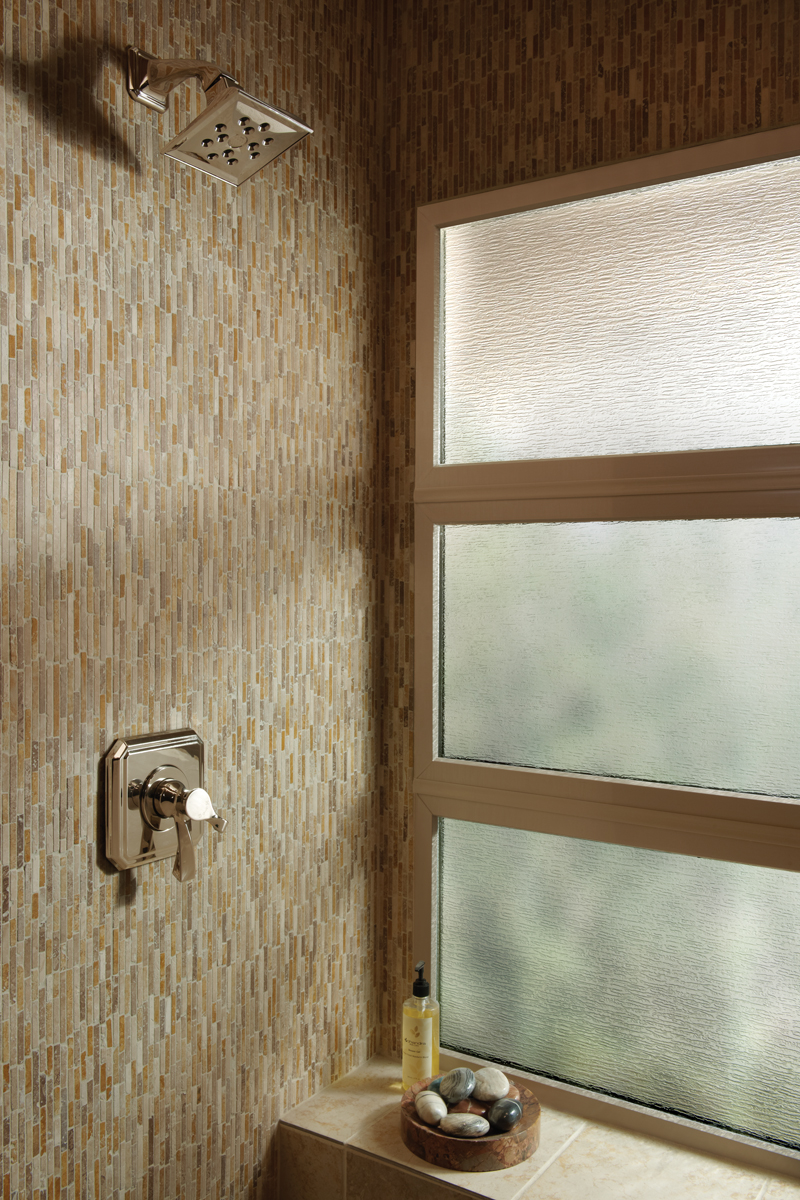 Vinyl windows are optimal for bathrooms due to their ability to endure the daily moisture from the shower. Plus, allowing natural light into the bathroom brightens up the space. In areas where privacy is of importance, obscure glass options allow you to create a unique look and feel, and eliminates the need for window coverings.
Fiberglass Replacement Windows
Fiberglass windows are known for their traditional, wider frame profile, extreme strength, and minimal up-keep. Fiberglass performs well in extreme climates as the material expands and contracts with the change in temperature. This also makes them an energy efficient solution for most homes.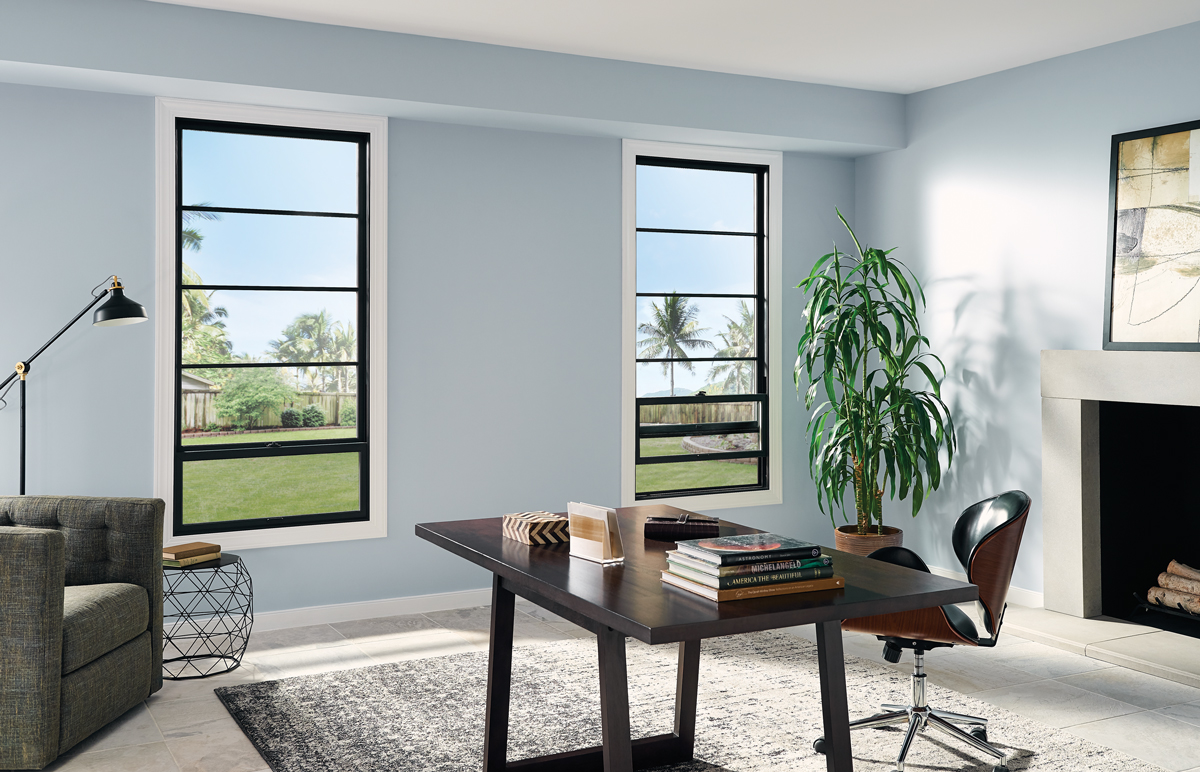 These fiberglass frames make for a bold statement in this light-colored room, providing contrast and a crisp view of the outside. To ensure that black window frames do not look too harsh in a light room, adding a dark piece of furniture can balance the look. While white frames have the tendency to frame the outdoor view, black frames can often appear as a shadow line and blend into the view. Black window frames may also eliminate the need for window coverings, as the frames are meant to act as part of the décor.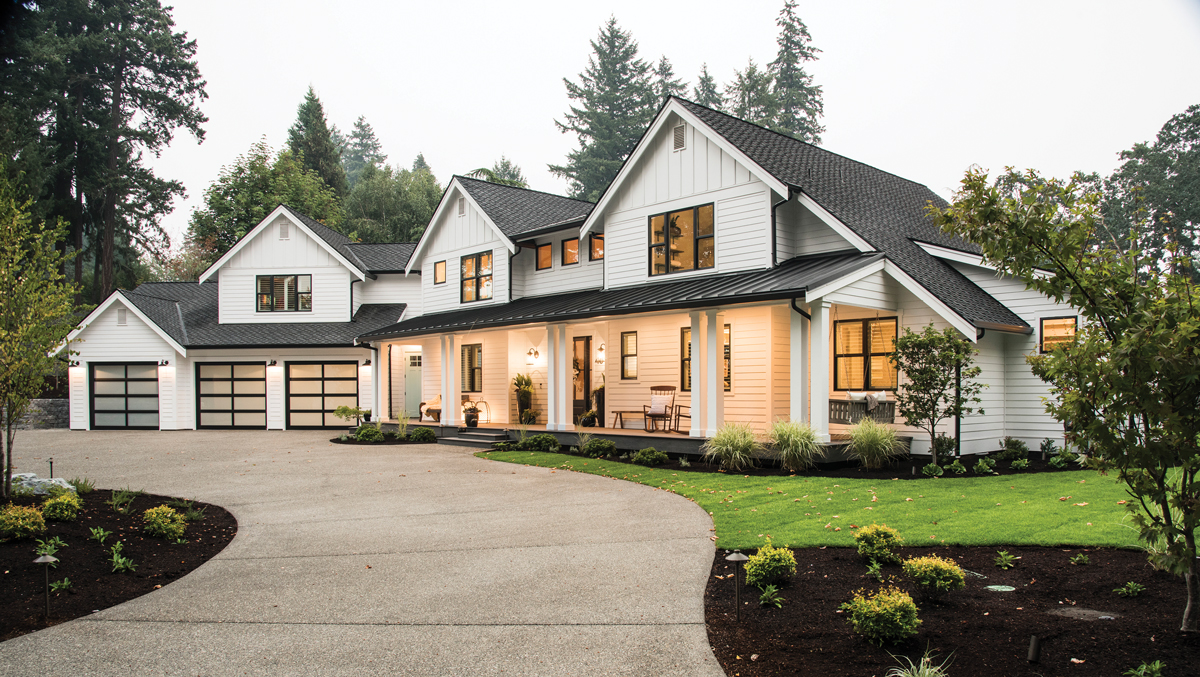 Keeping up with the black window design trend, this modern farmhouse style home installed Ultra™ Series windows in the color Black Bean. Black window frames are very popular and can complement any style home from craftsman to industrial. Exterior black frames can add that extra contrast to the outside of your home and enhance both the home's architecture and curb appeal.
Specialty Shaped Windows
Specialty windows allow homeowners to make a visual statement and add character to their home on both the interior and exterior.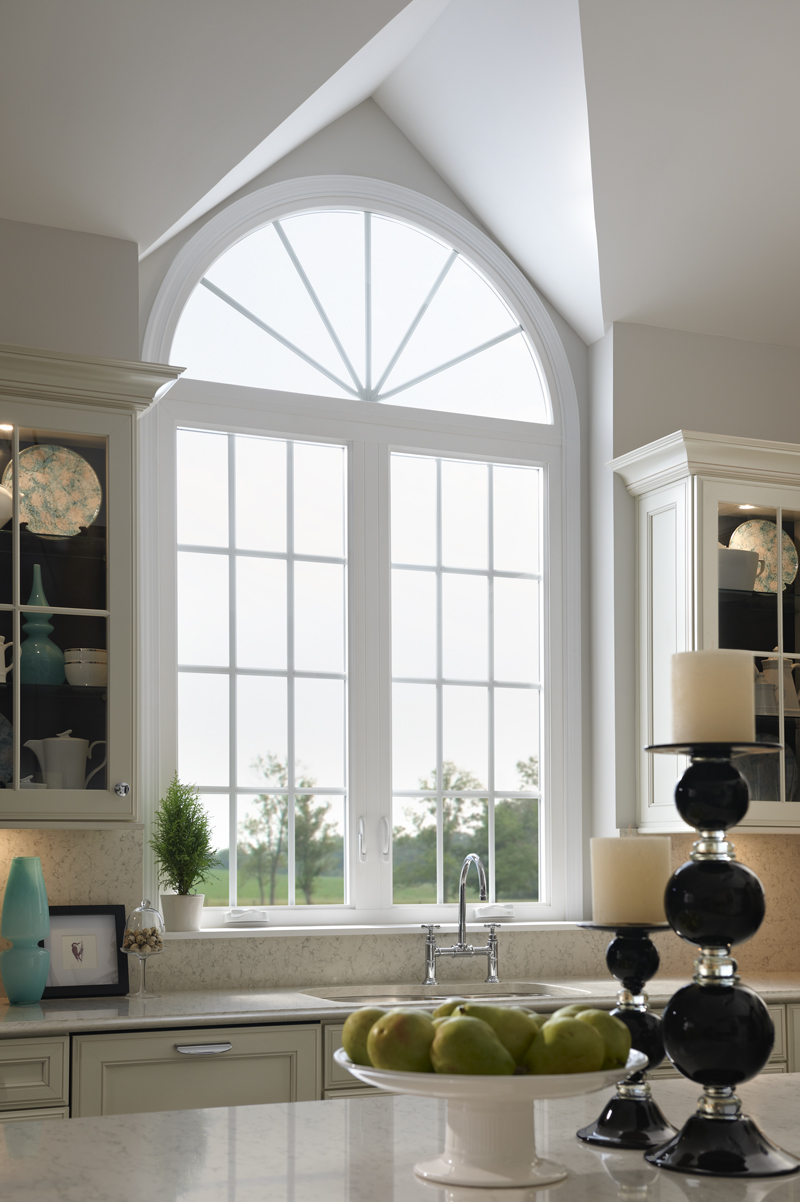 This can include circular or arched shapes that can be fixed or operable, allowing them to be utilized only for the natural light they let in or to increase ventilation into the home.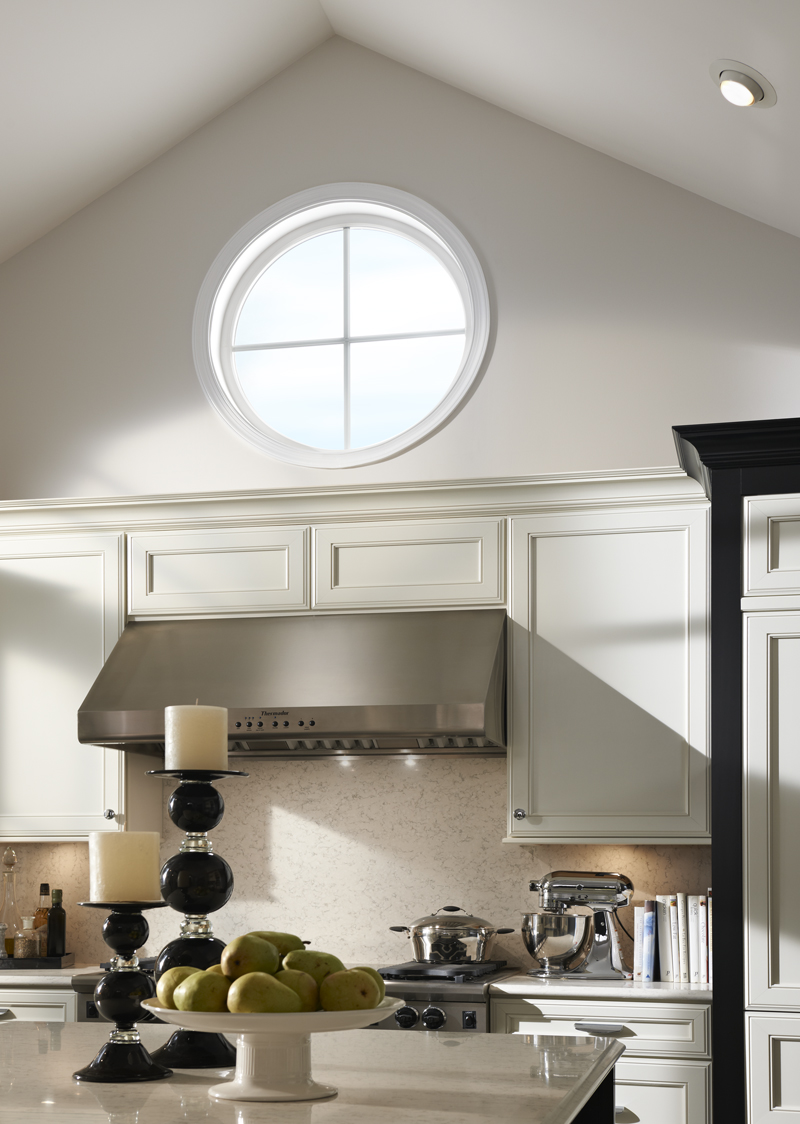 Homeowners may choose to add grids to their windows to further enhance the design of the window.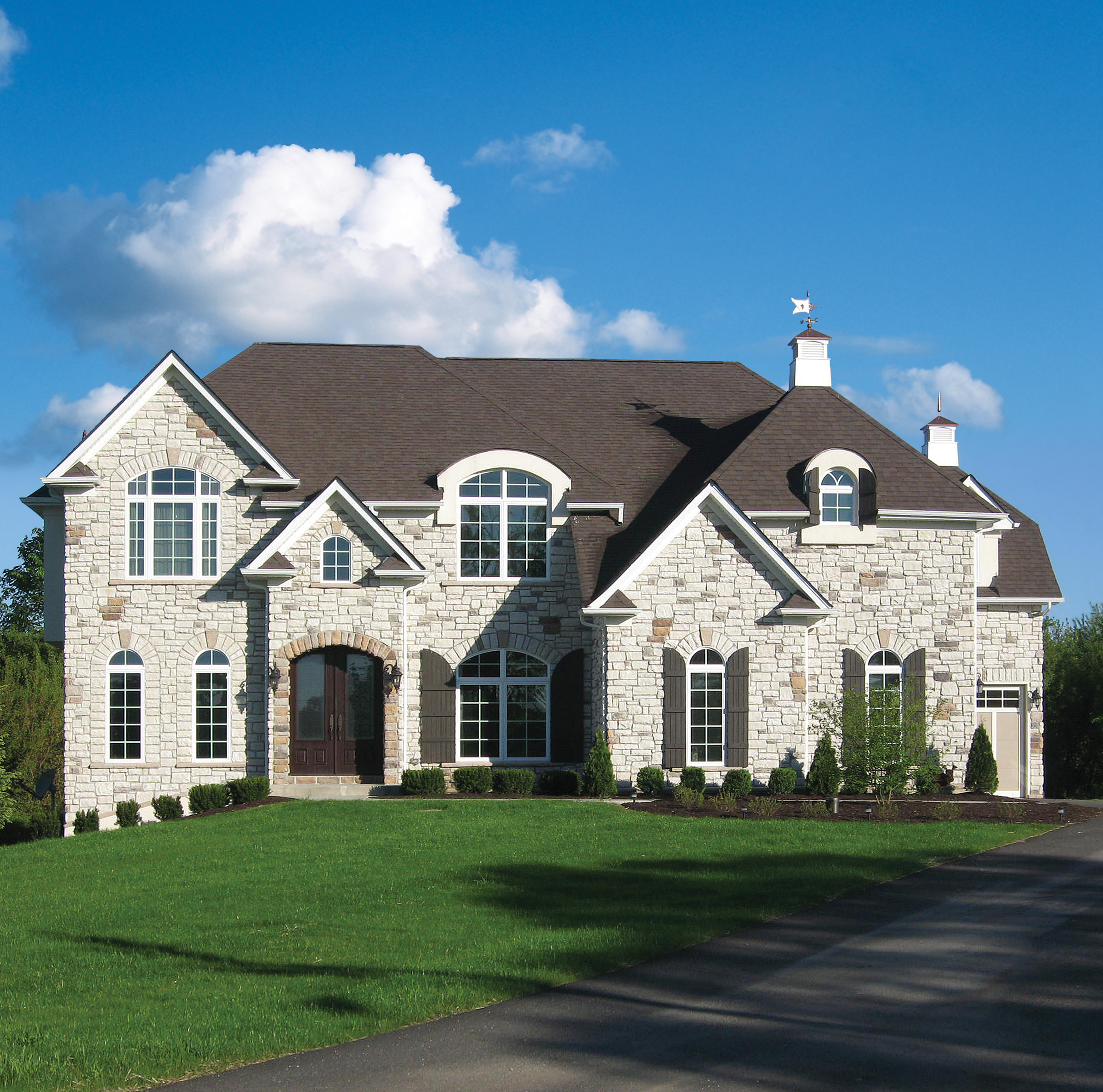 Finding the perfect replacement windows to suit your home is an exciting process. You can use these tips and ideas as a starting point to help achieve your vision. For even more design ideas and inspiration, visit the Milgard photo gallery.