From farmhouse to contemporary, we're featuring our top 12 home exterior shots to help inspire your next project.
1. Modern Meets Farmhouse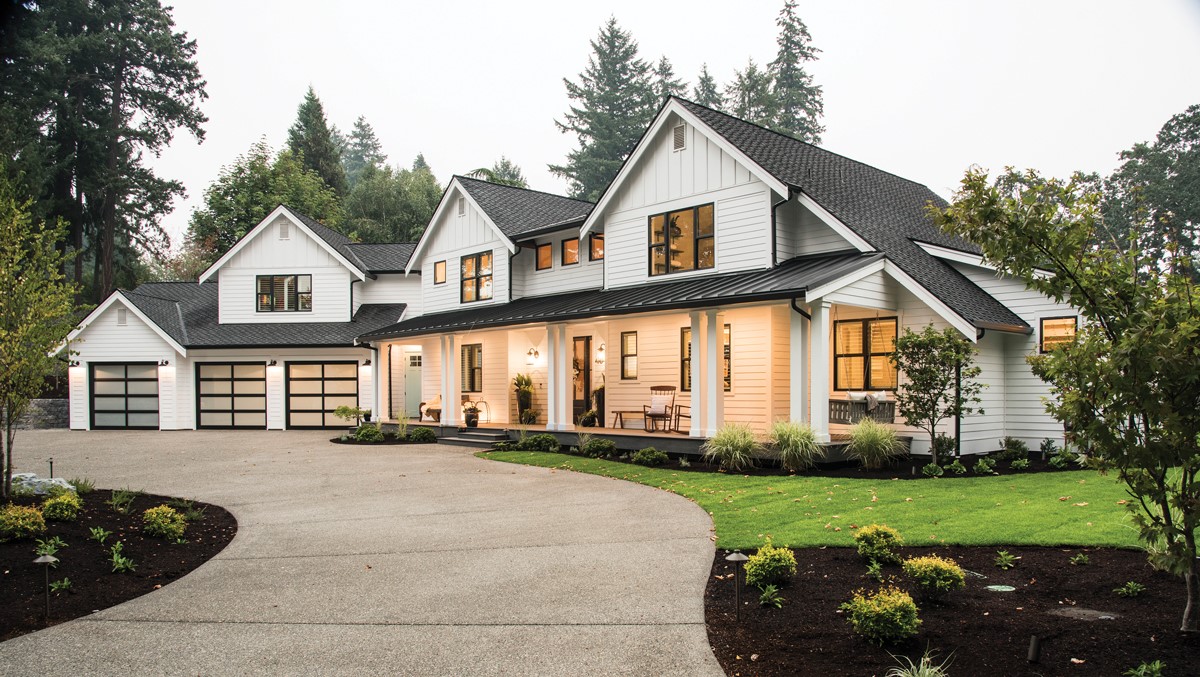 Take a farmhouse vibe mixed with modern undertones, this open concept floorplan perfect for entertaining. With the popular design trend of black windows and patio doors, UltraTM Series fiberglass windows and in-swing patio doors, were used to make this home stand out. See more of their project here. 
2. Contemporary and Modern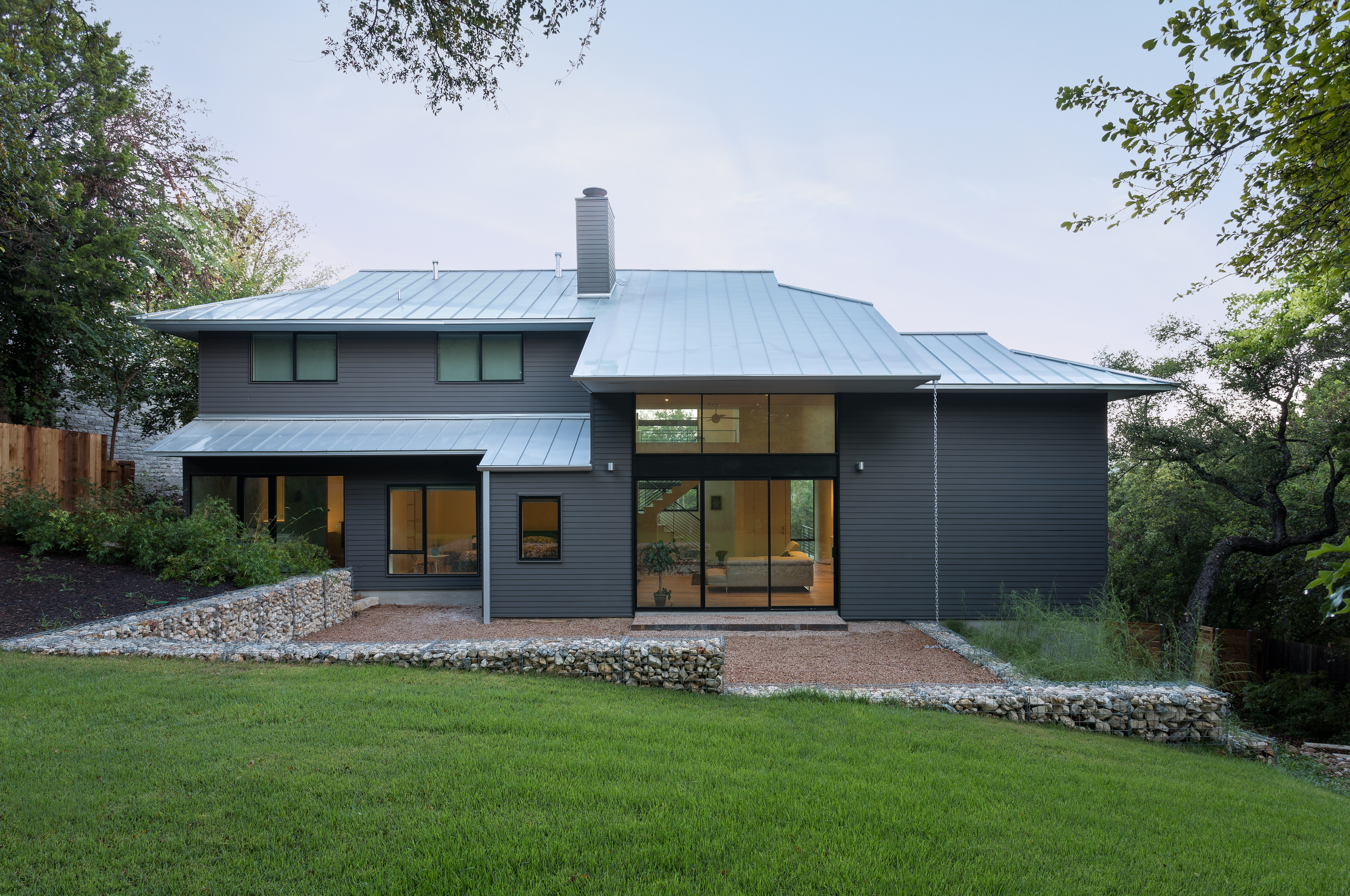 This is a unique, contemporary house that is perfectly integrated with its site. Internally the home has a natural flow for the occupants and externally it works with the surroundings taking advantage of great natural light. As a side note, it was highly praised as part of the local AIA homes tour. See more of their project here on houzz.com.
3. Indoor Outdoor Living Lifestyle Focused on Entertaining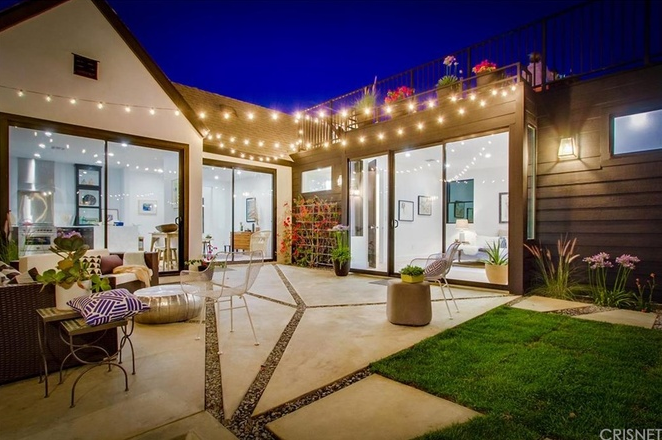 A sophisticated redesign that created a seamless indoor-outdoor living experience. The bronze anodized aluminum windows and patio doors worked well to create a more contemporary feeling in a classic Tudor styled home. See more of their project here on houzz.com. 
4. Dark Exterior Colors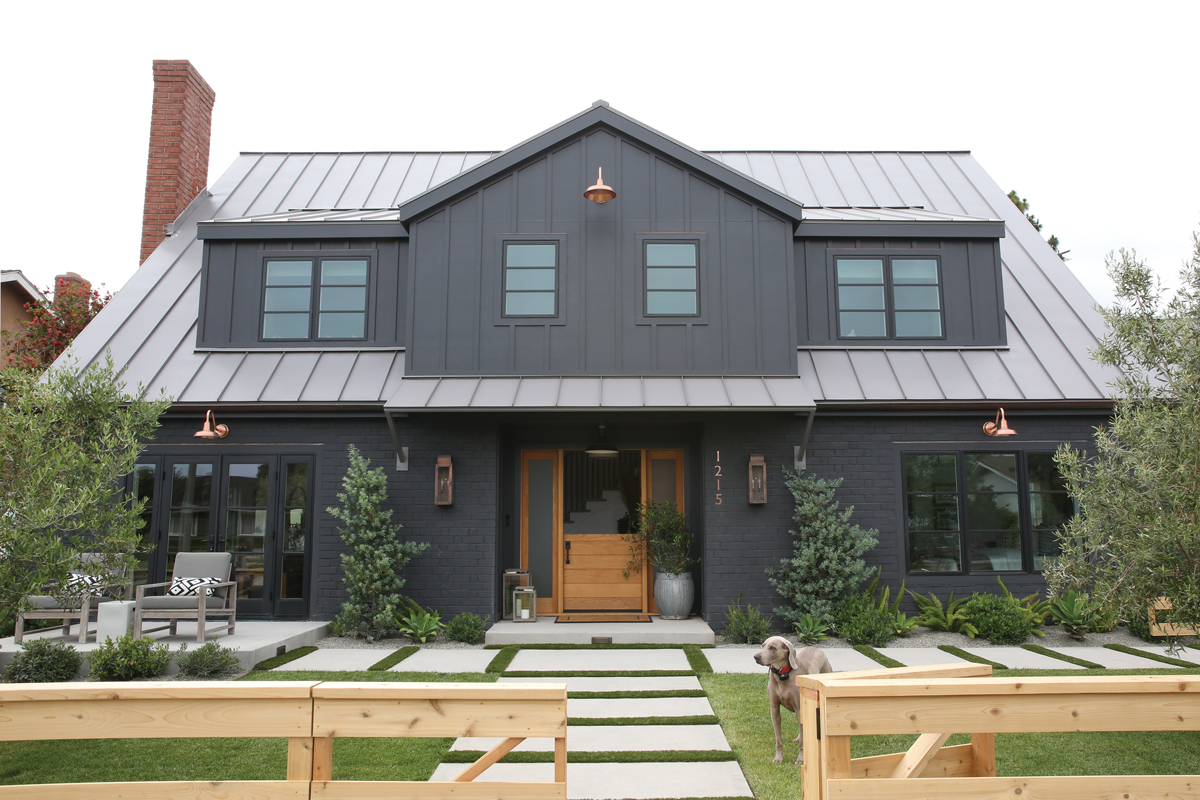 Dark window frames provide sophisticated curb appeal. Added warmth from the wooden front door and fence completes the look for this modern farmhouse. See more of their project here on houzz.com. 
5. Contemporary with a View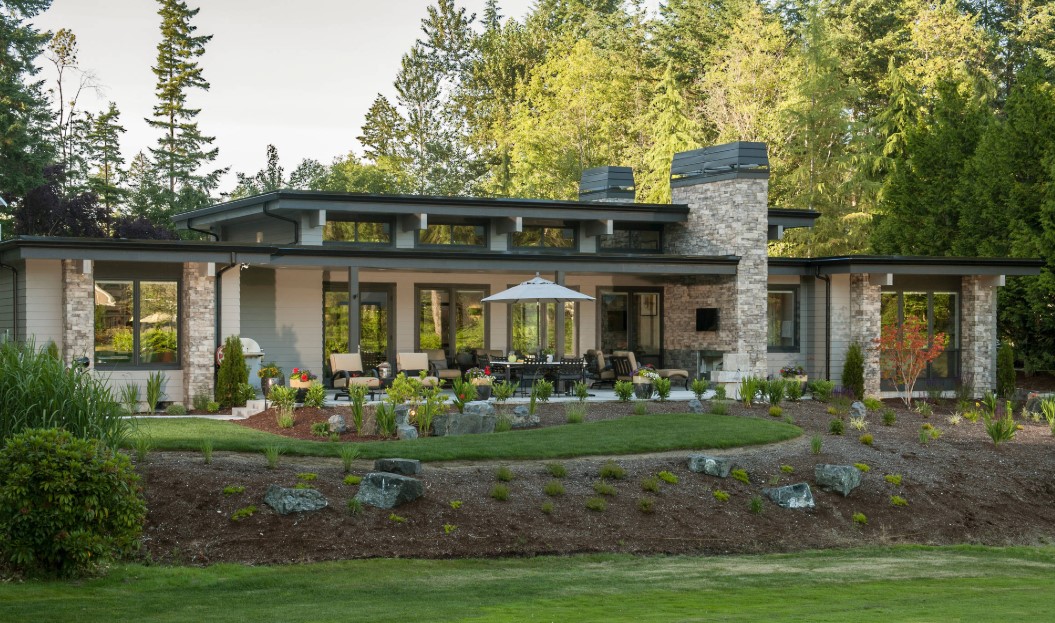 See more of their project on houzz.com!
6. The Genesis - Family Super Ranch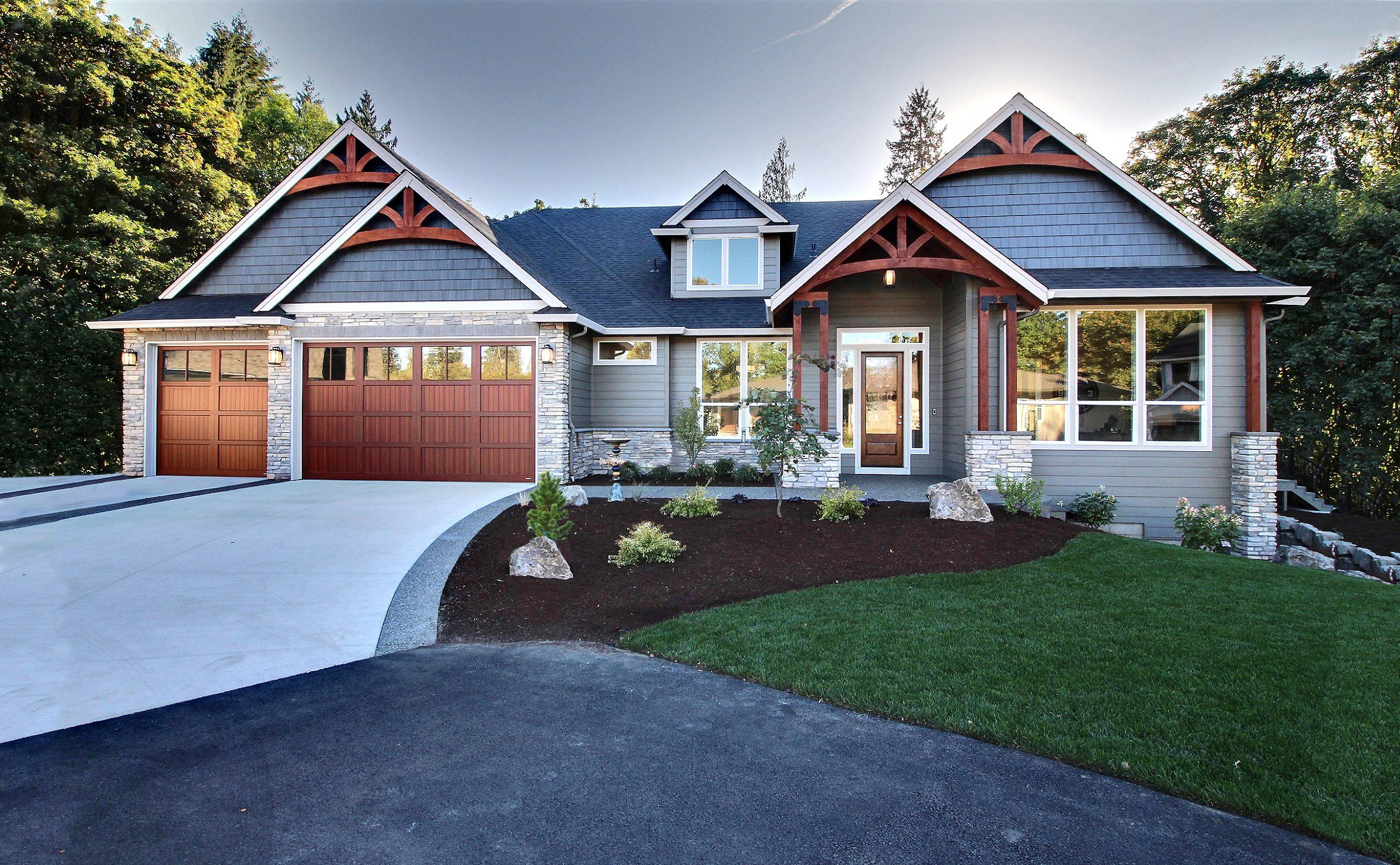 Image From: Cascade West Development
This multi-generational home, called The Genesis, offers two of everything while setting the stage for countless stories to come. The handsome, classic stylings of this home feature white vinyl windows and ornate gable accents. See more of their project on houzz.com
7. Embracing the Indoor-Outdoor Trend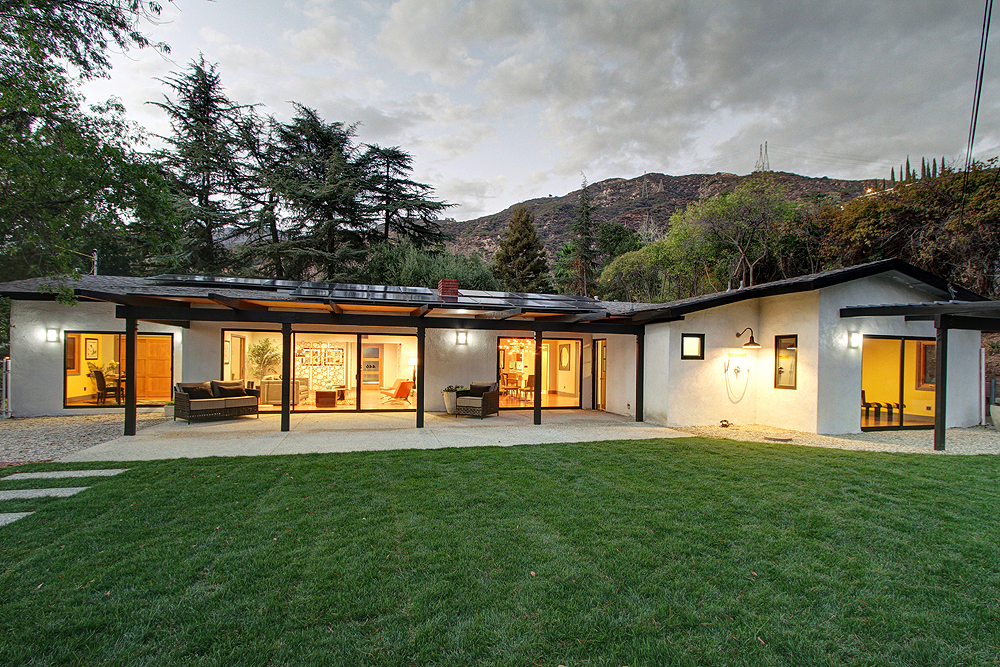 The focus for this home was to blend the lines between the indoors and outdoors throughout the home. This was achieved by using large glass patio doors and expansive windows, which also provided abundant natural lighting. All the rooms in the back of the house have patio doors, including the living room, dining room, office, and master bedroom. See more of their project here. 
8. Open Concept Bronze Window Haven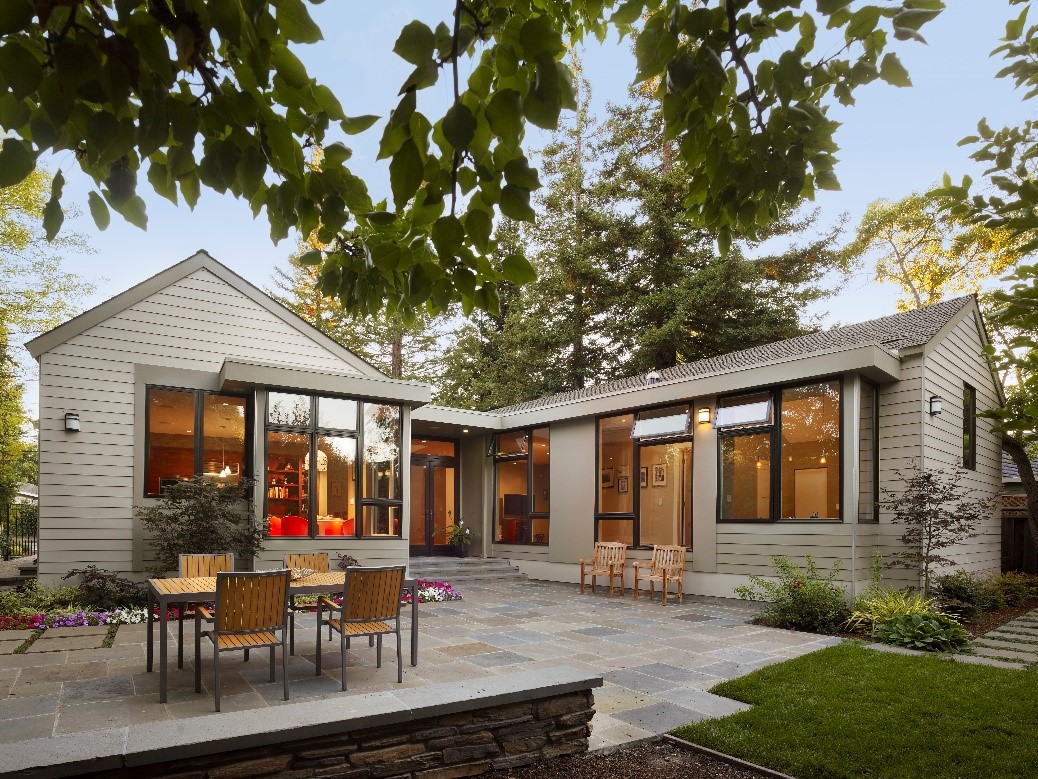 Image From: Todd Mason, Halkin Photography
See more of their project on houzz.com.
9. Maximizing a Lake House View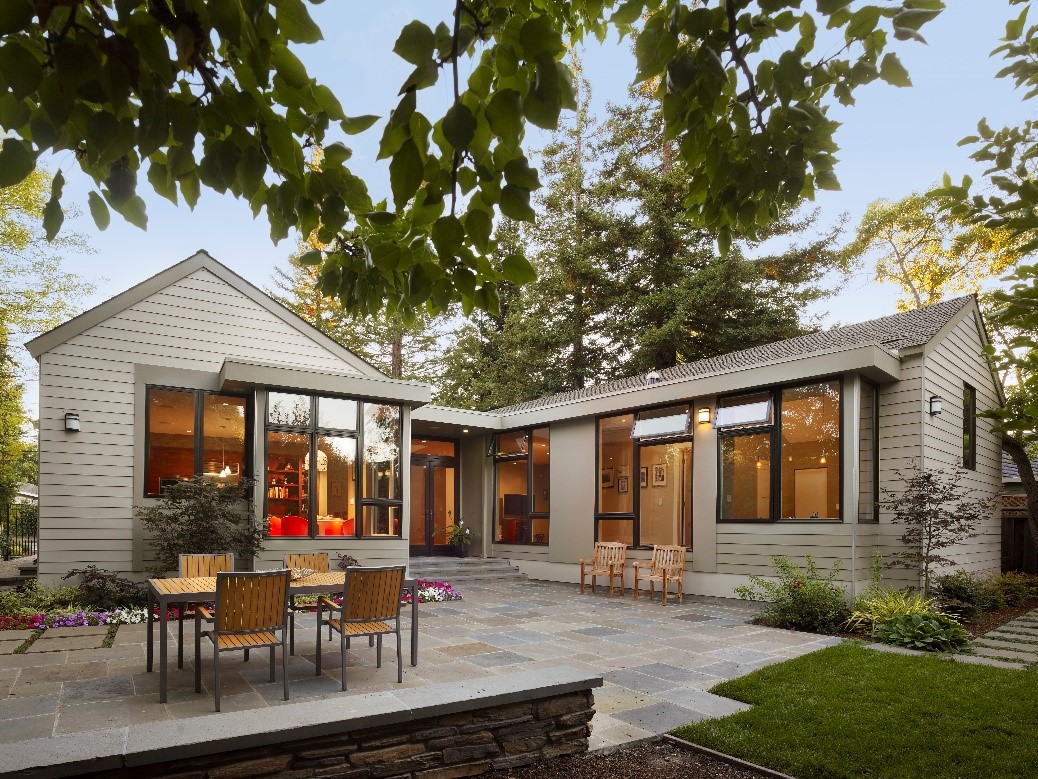 With neutral and dark colors, this home blends in nicely with the environment but still provides a lot of drama and character for the woodlands that surround.  With the thin framed aluminum windows, the view of the lake is maximized from multiple touchpoints throughout the lake house. See more of their project here. 
10. Contemporary Northwest Modern Look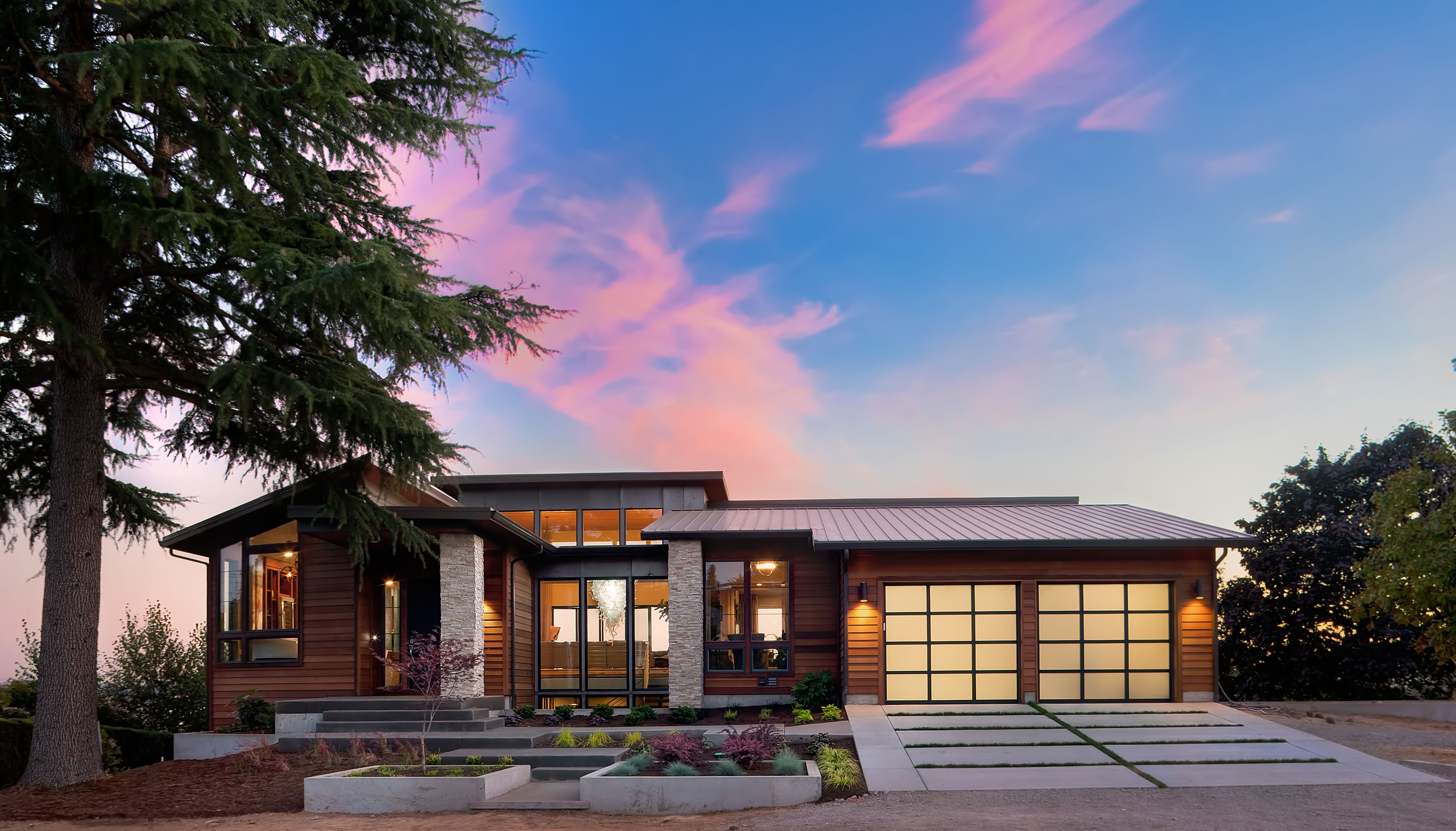 Image from: Axiom Luxury Homes
What sets this home exterior apart is the roof pitch and simple trim details on the windows. This combined look gave the home warmth and a modern look at the same time. Ultra Series fiberglass windows were mainly used on the first floor featuring Black Bean frames that fit the dark window trend. Their smooth and sturdy fiberglass frames provide an authentic architectural design. For the lower levels and clerestory windows, Tuscany® Series vinyl were used. See more of their project on houzz.com.
11. Open-Concept Haven with Large Entertaining Area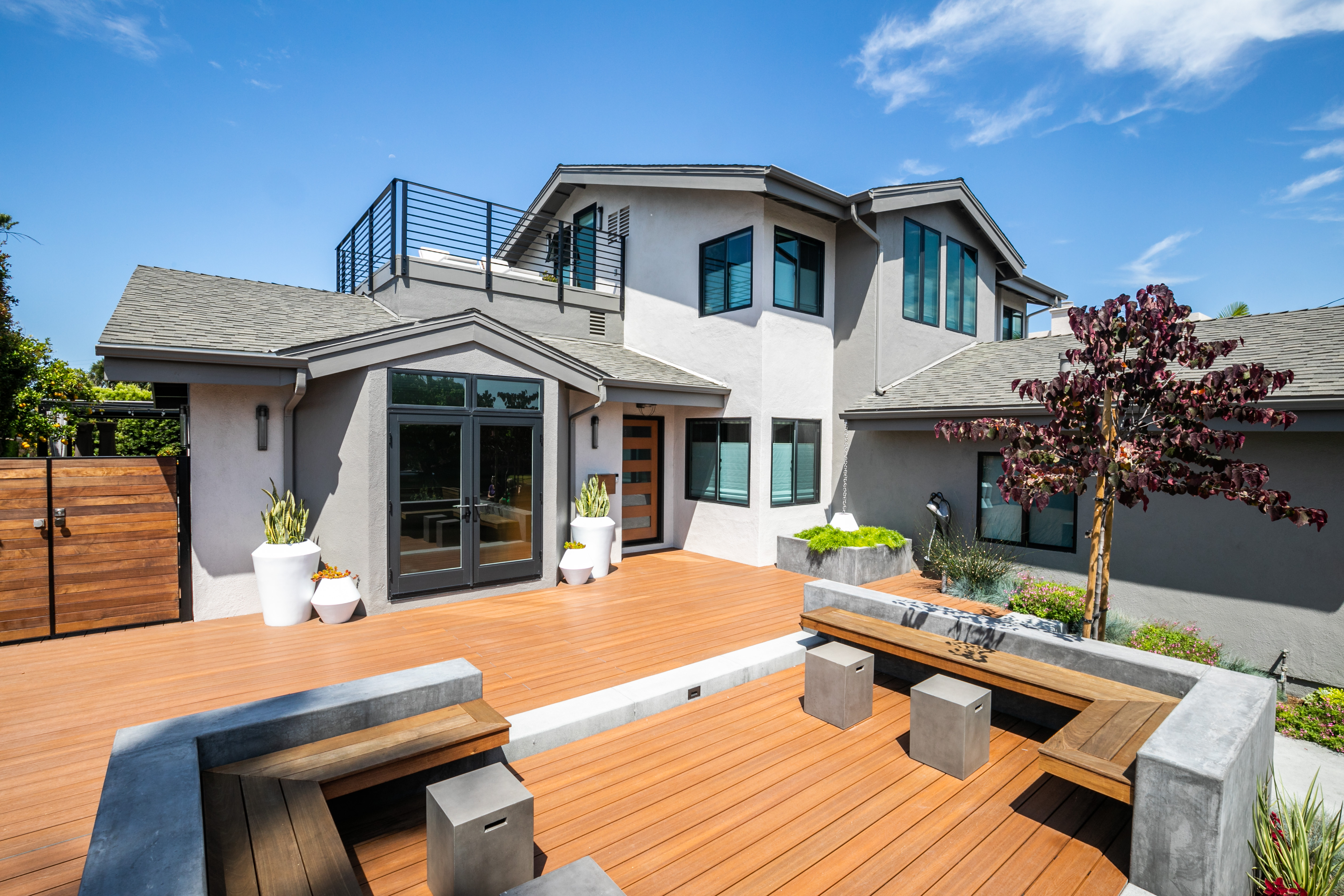 The main elements that provide a cohesive, yet contemporary look to this home's exterior are wood and glass. White exterior paint provided a fresh look, and the black railings  accent the black framed Ultra Series fiberglass windows and patio doors. An inviting deck with built-in seating and movable tables are for guests to gather outside the dining room for indoor outdoor living. See more of their project here. 
12. The Village of Loch Lloyd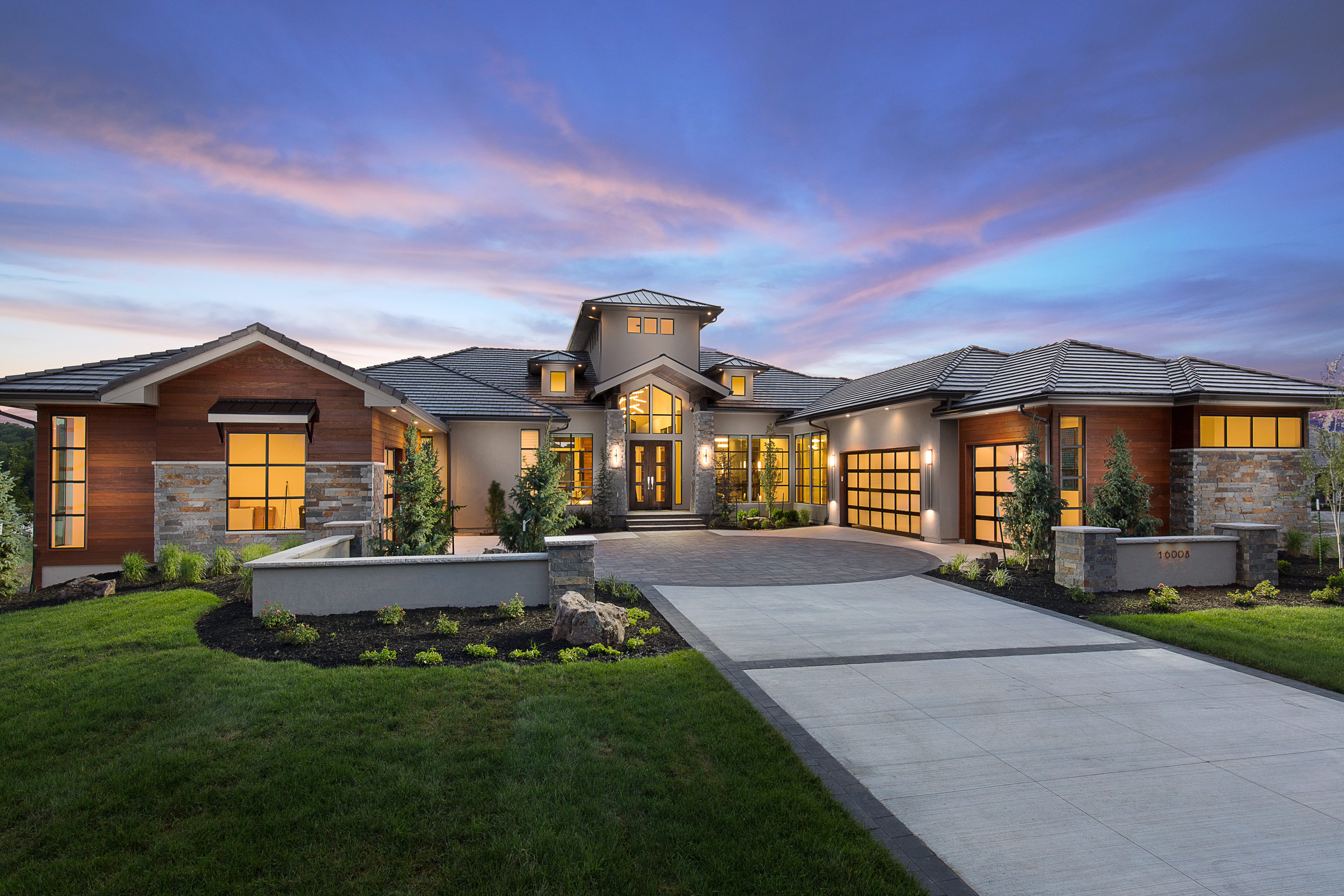 The 7,000+ square foot home was designed with modern, clean lines to focus on the stunning exterior surroundings. The front elevation and two-story foyer used a contemporary window design that drew a ton of natural light in the long corridor leading to the covered lanai in the rear that overlooks a pond. See more of their project here. 
Have you tried any of these details in your projects?  Let us know in the comments below!