Creating With Drama and Character
The team at David Vandervort Architects strives to create architecture that has drama and character, but also melds with its setting by carefully analyzing site conditions and responding to them.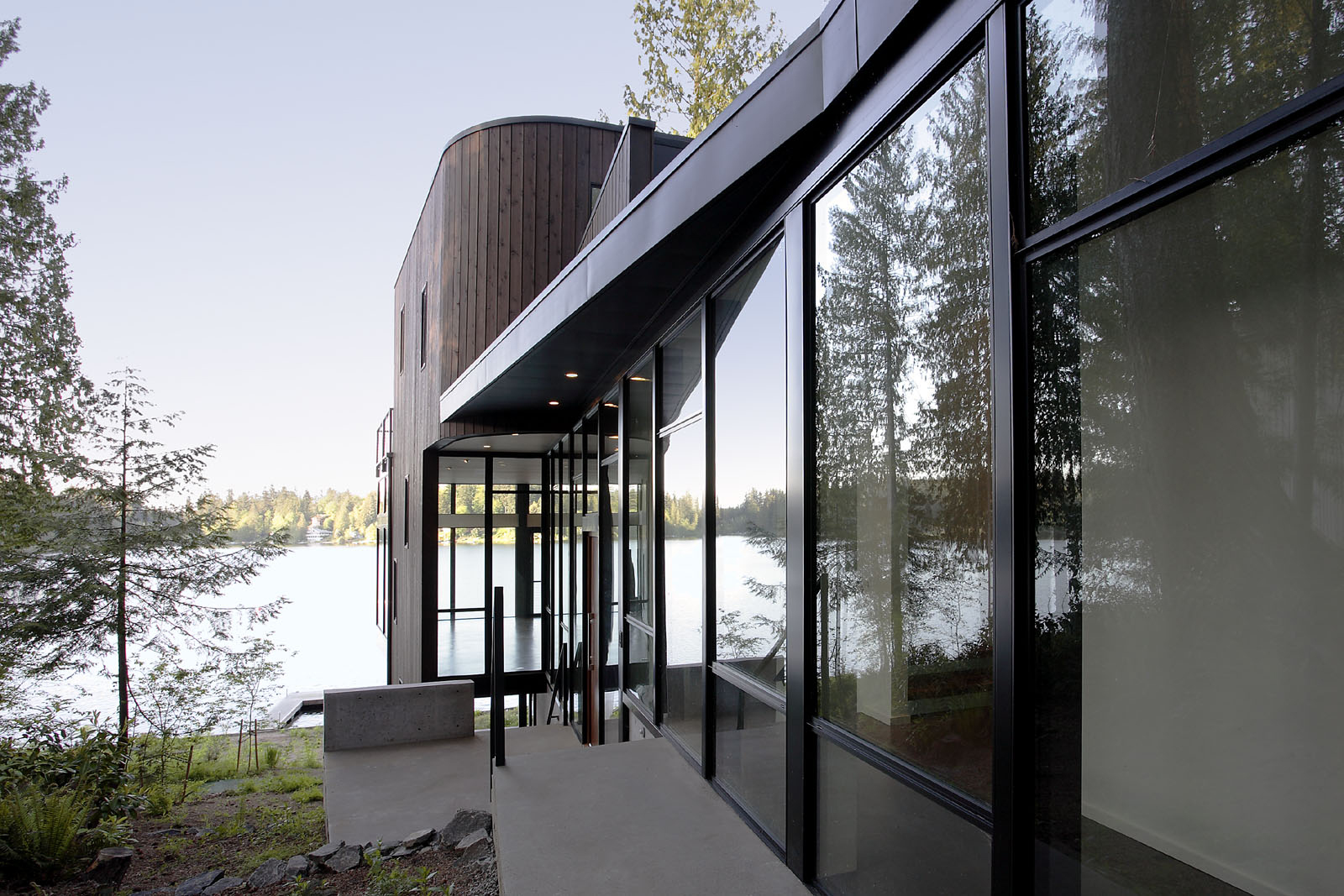 Their client had purchased an empty lot on Flowing Lake in Snohomish, Washington. It was a site where a cabin which had previously burned down. Because of this, the grounds had been mostly cleared and scarred by removal of the previous house debris.  Fortunately, the old-growth firs remained in good condition along the West side of the property, providing a beautiful backdrop.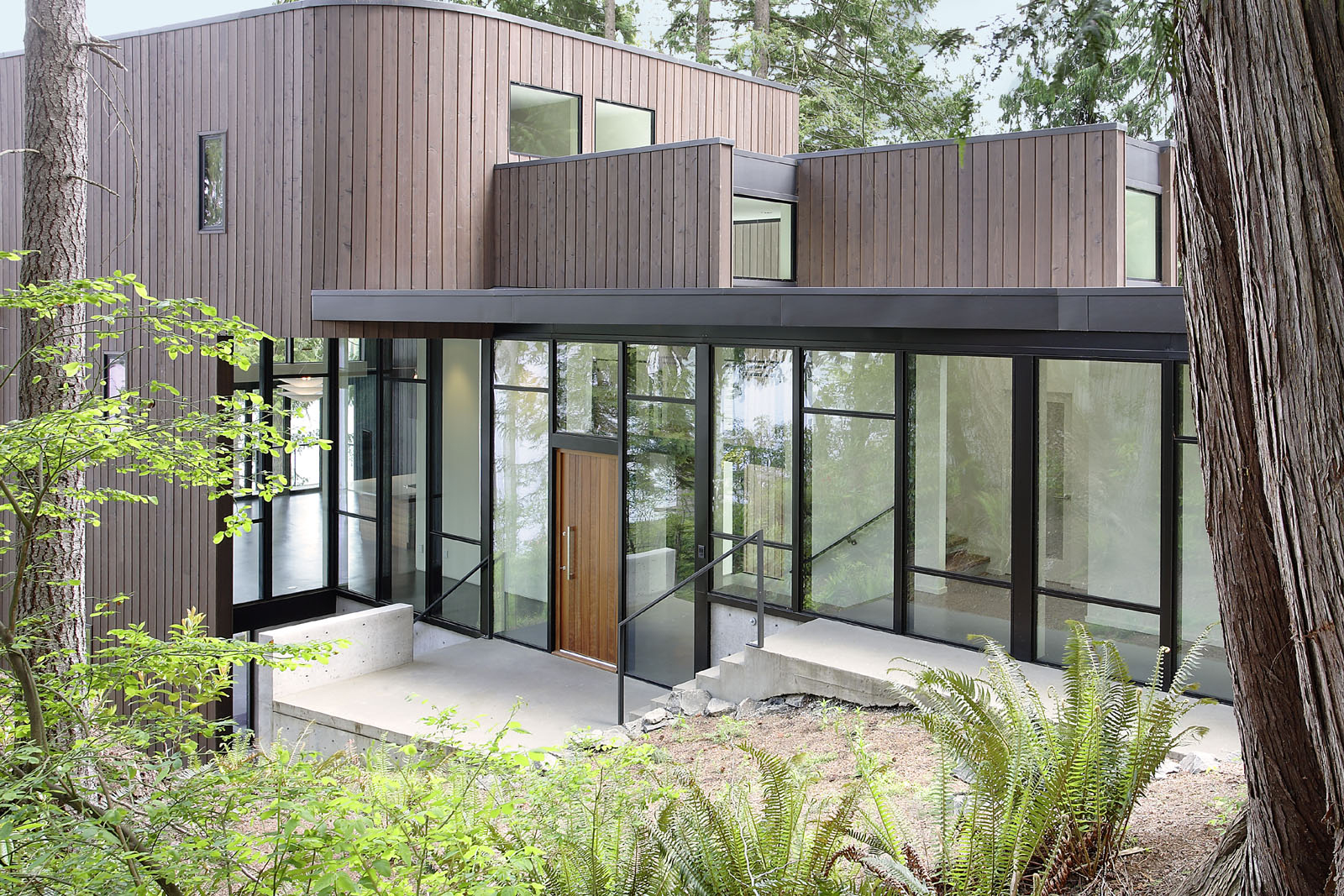 Designing the Lake House
The goal was to design a weekend get-away house for family and friends. The architect sought to maximize the view from the lake, provide easy access to the beach and preserve the natural surroundings of the fir trees.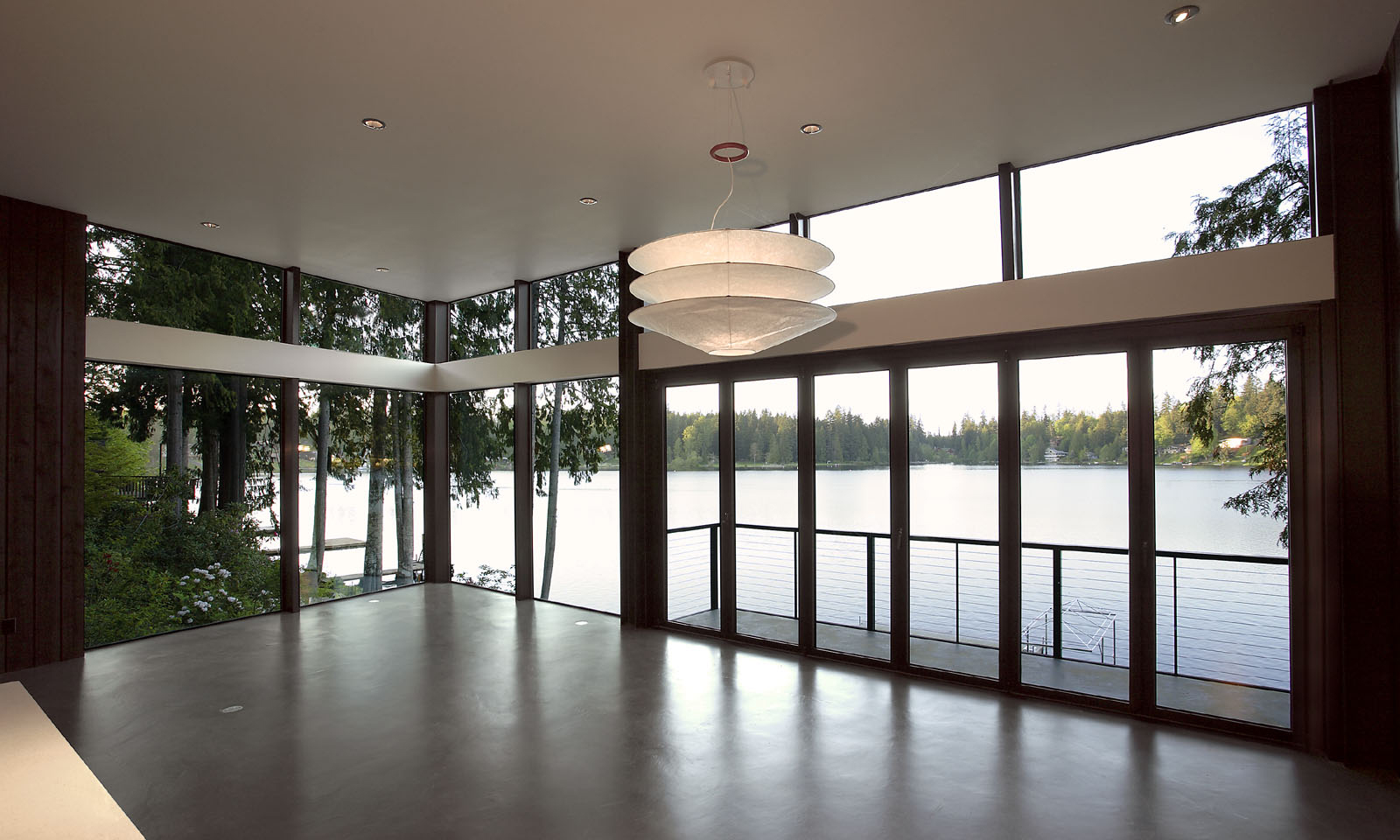 The solution was a house that steps down the hill with interior and exterior circulation following the slope of the land while engaging the landscape at multiple points in the process. Adjacent to this circulation spine, the living spaces then reach out to the view through cantilevering and maximized glazing.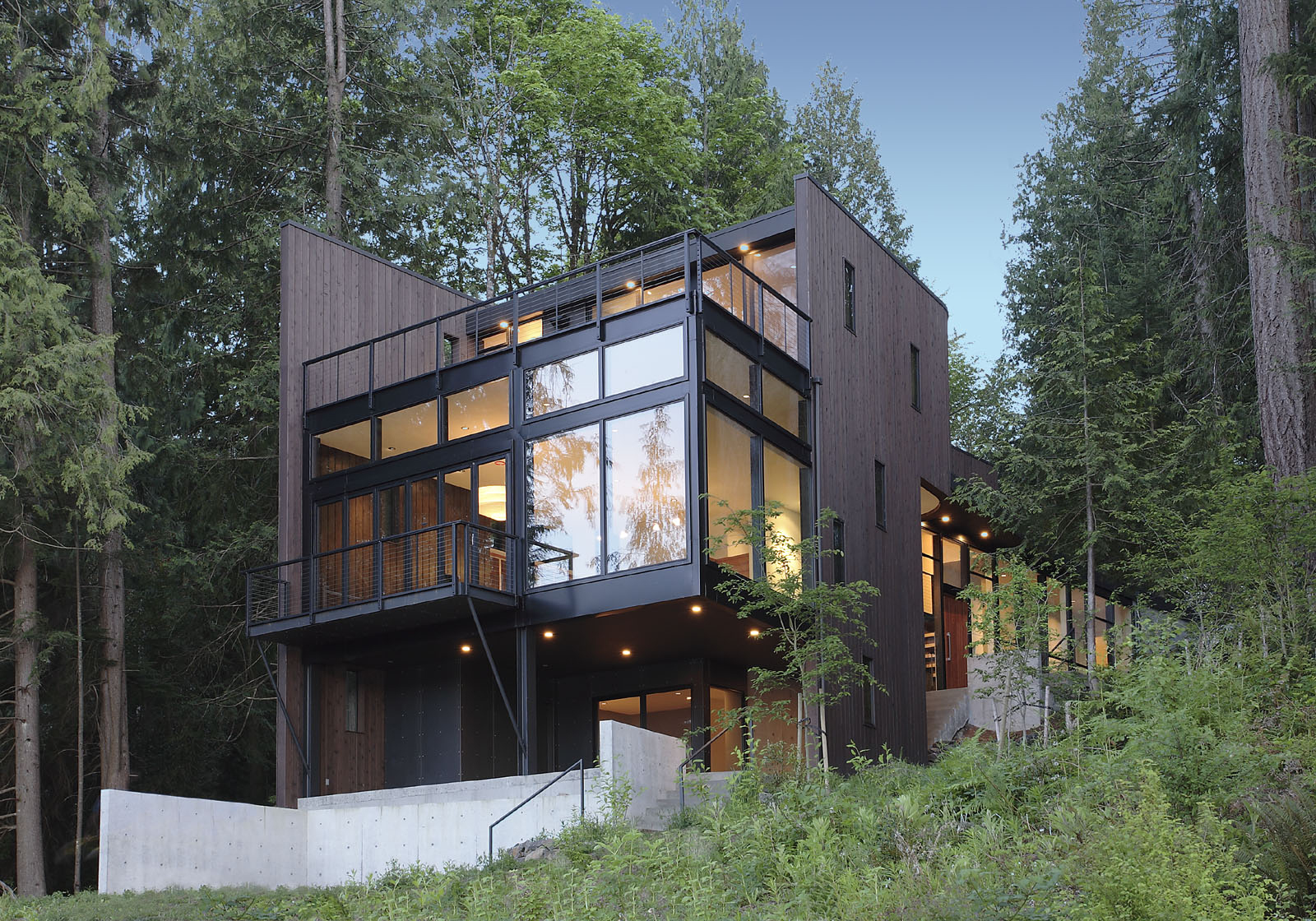 Custom Sized and Narrow Framed Windows Chosen
"We used Milgard® Thermal Break Aluminum windows on this project," said Mike Butrim, David Vandervort Architects. "The flexibility to order custom sizes, narrow profile and reasonable cost were all perfect for this house."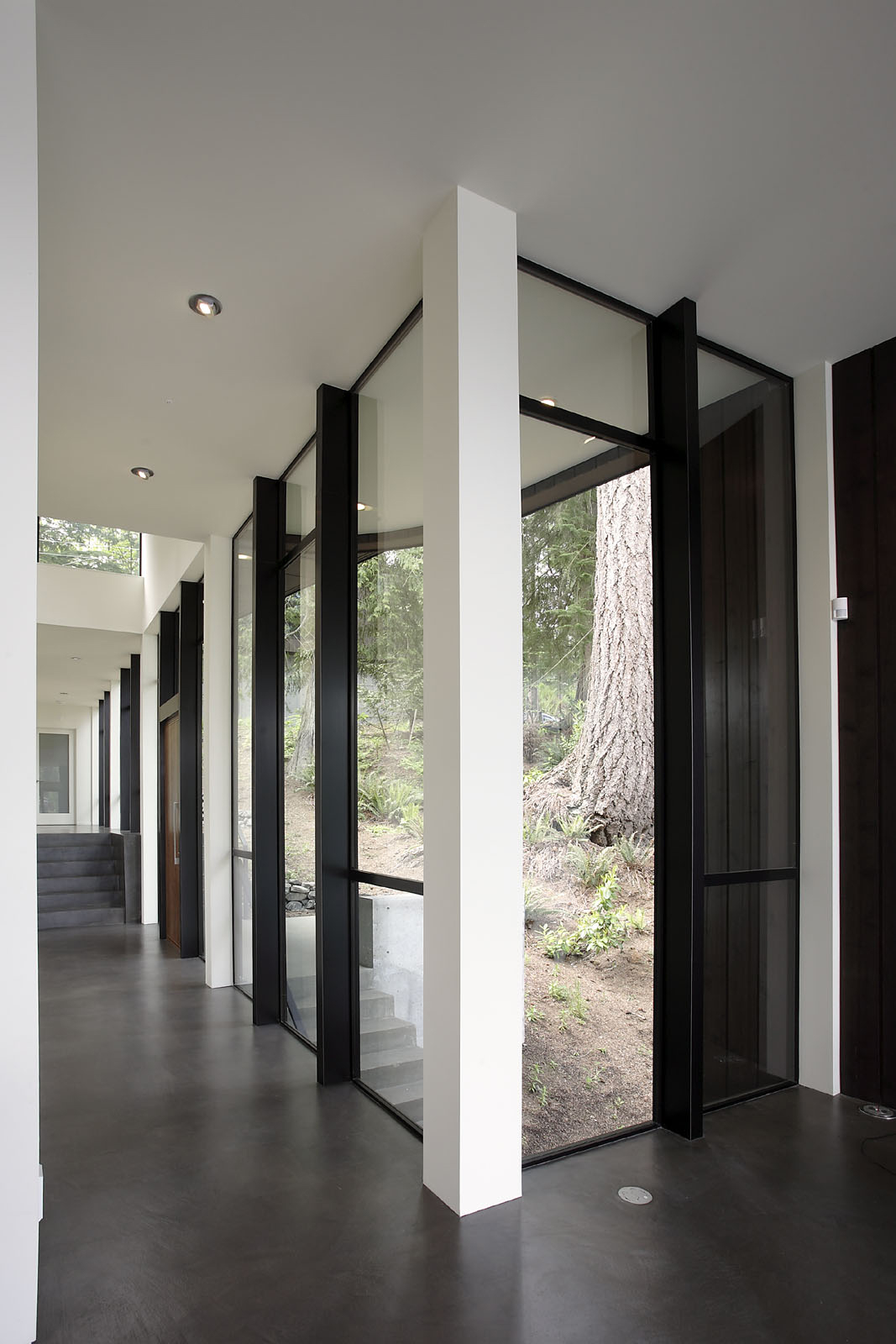 Due to the natural and dark colors that were used, (Dark Bronze Anodized frame on the interior and exterior), the home almost completely blends into the landscape and is barely discernable from its natural setting.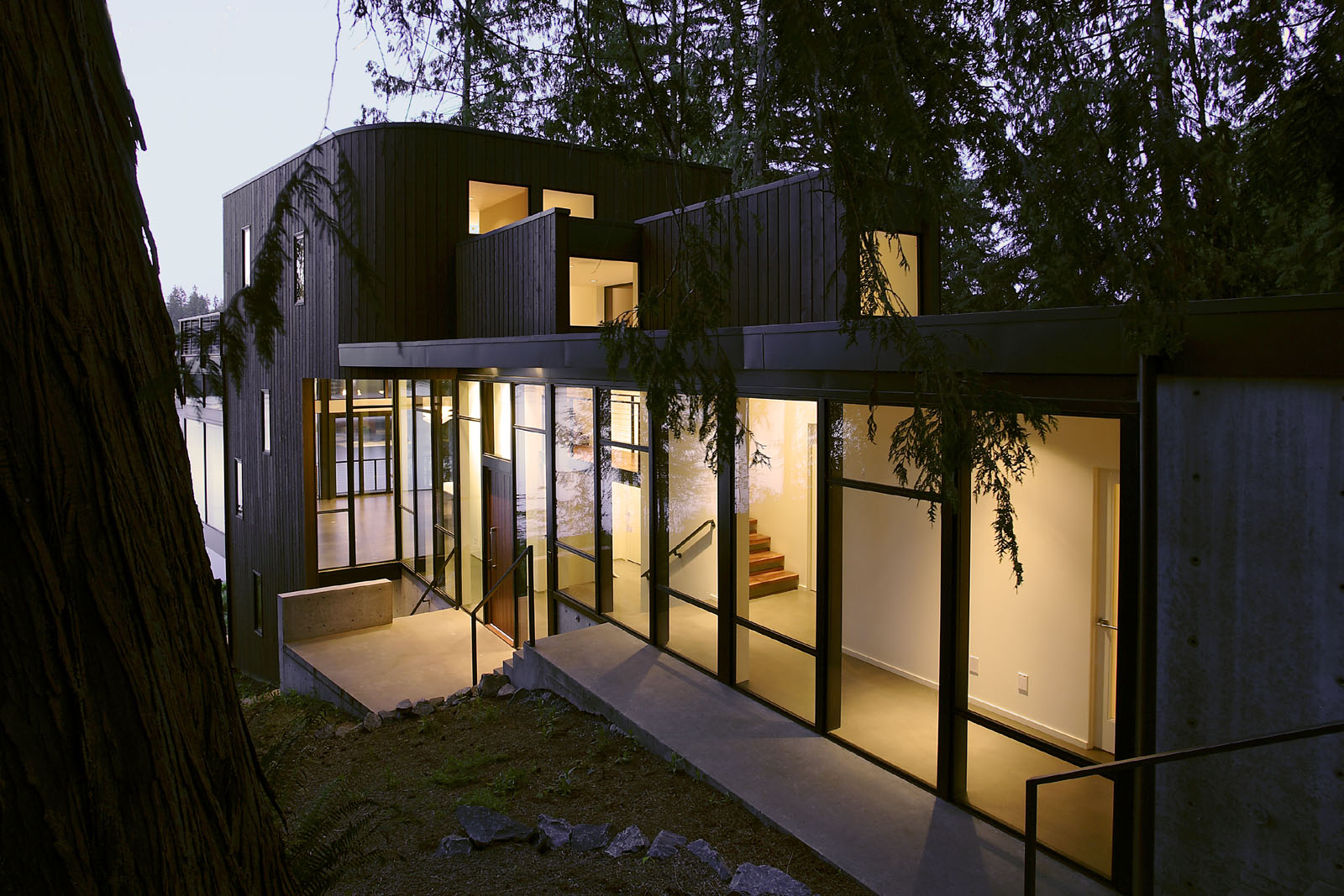 Project Information:
Architect:  David Vandervort Architects
Milgard Product:  Thermally Improved Aluminum windows
Photographer:  Mark Woods Photography
Location:  Snohomish, Washington