When builder Infinity Home Collection was looking for vinyl windows for their new Haus product line in Stapleton, they wanted a combination of quality, value and design flexibility. The newly built community offers family homes that are elegant, yet relaxed with beautiful features inclusive of the homes design.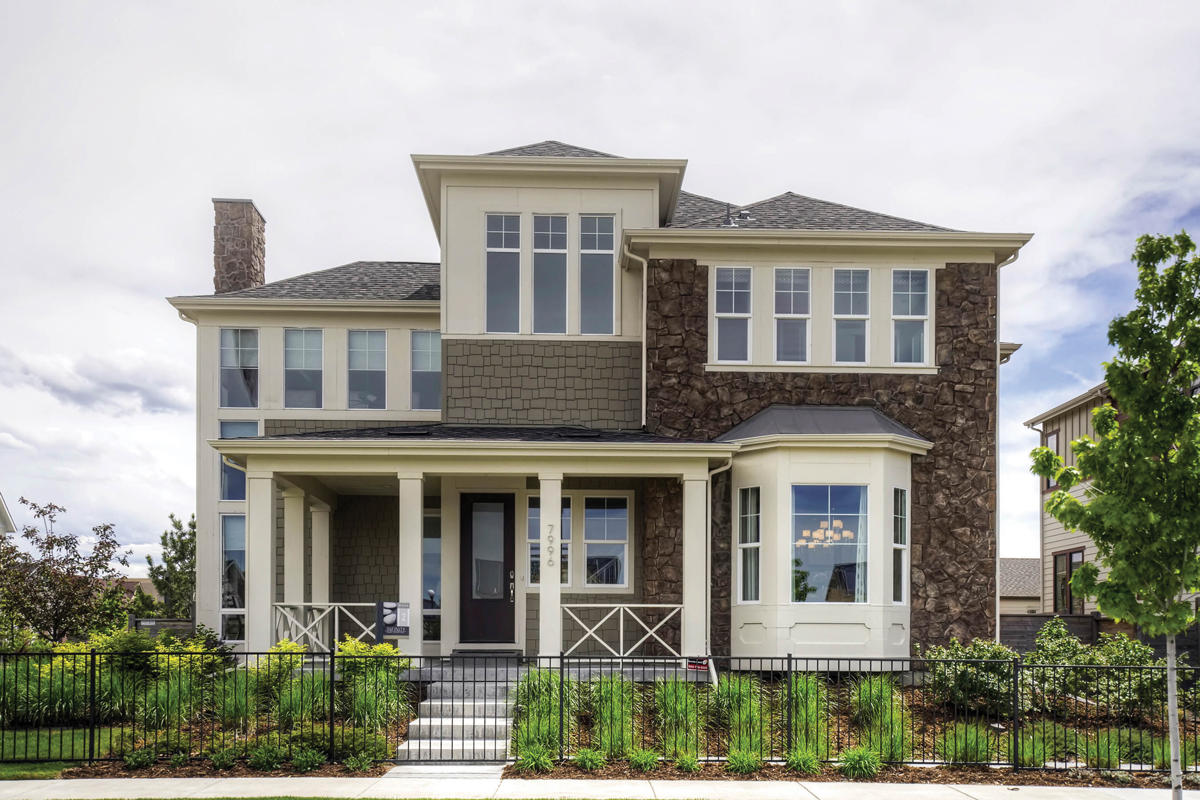 With two-story ceilings, walls of windows and spacious indoor outdoor living spaces, homeowners in this stunning community in the Denver metro area of Colorado will have plenty of room to breathe.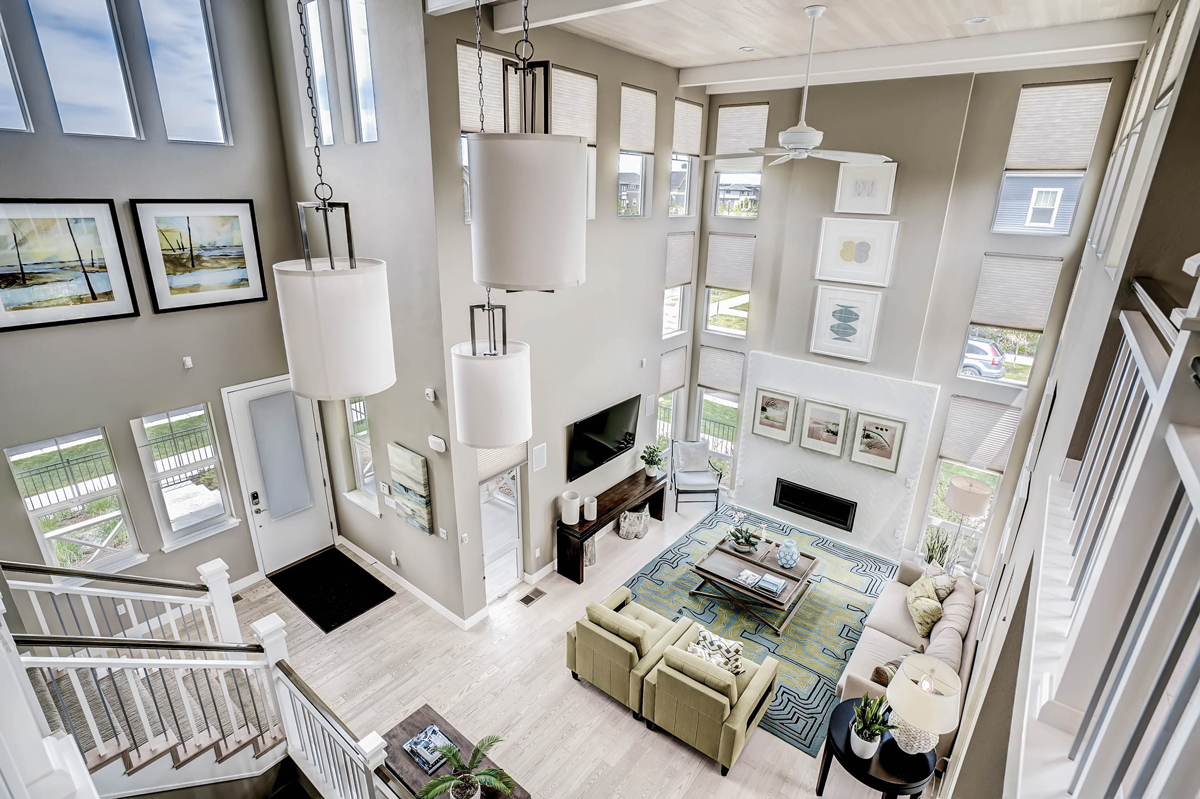 "Great products are only as good as the service that stands behind them," said John Hovde of Infinity Home Collection. "We continue to be impressed with the Milgard commitment to their customers and willingness to stand behind their products. In addition to the quality, price and value, the Full Lifetime Warranty was the final reason we ended up choosing Milgard windows for this project."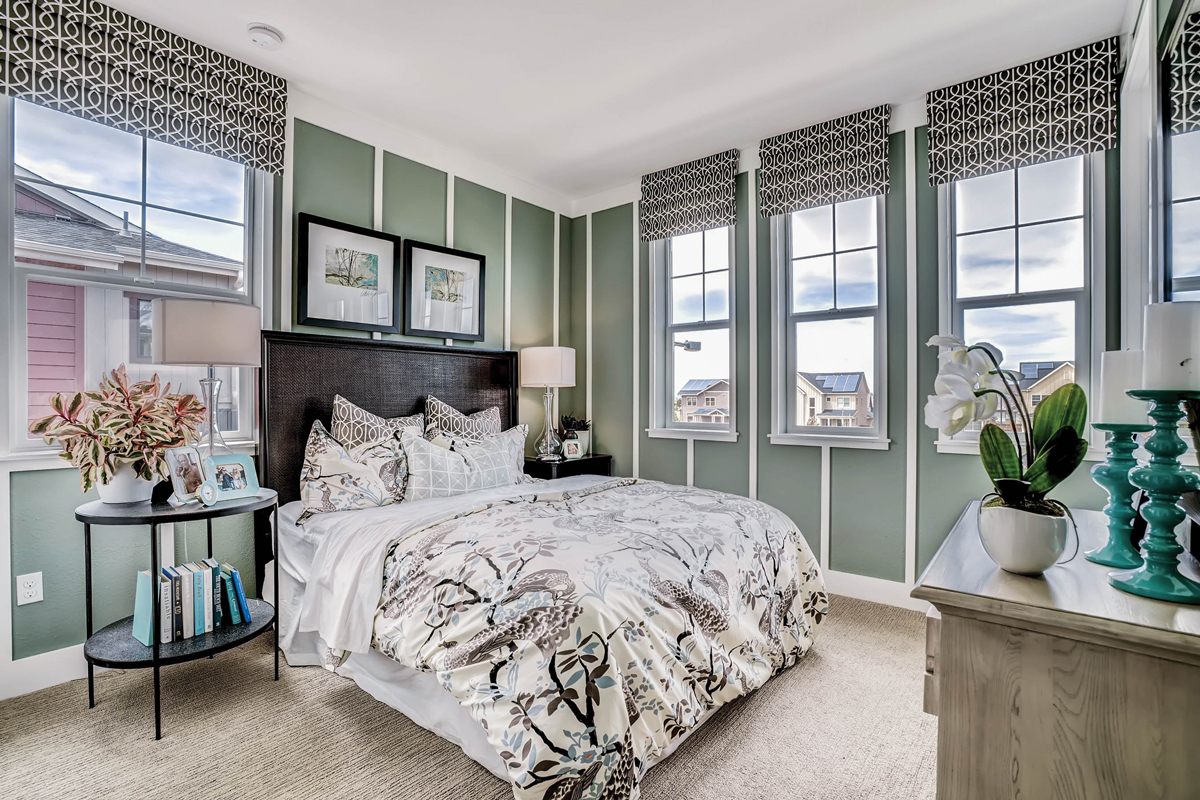 Style Line® Series vinyl windows have thin frame profiles, allowing for more glass to show which maximizes the view. Combinations are available to suit nearly any design, like the single hung windows shown above, with a grid pattern on the upper sash.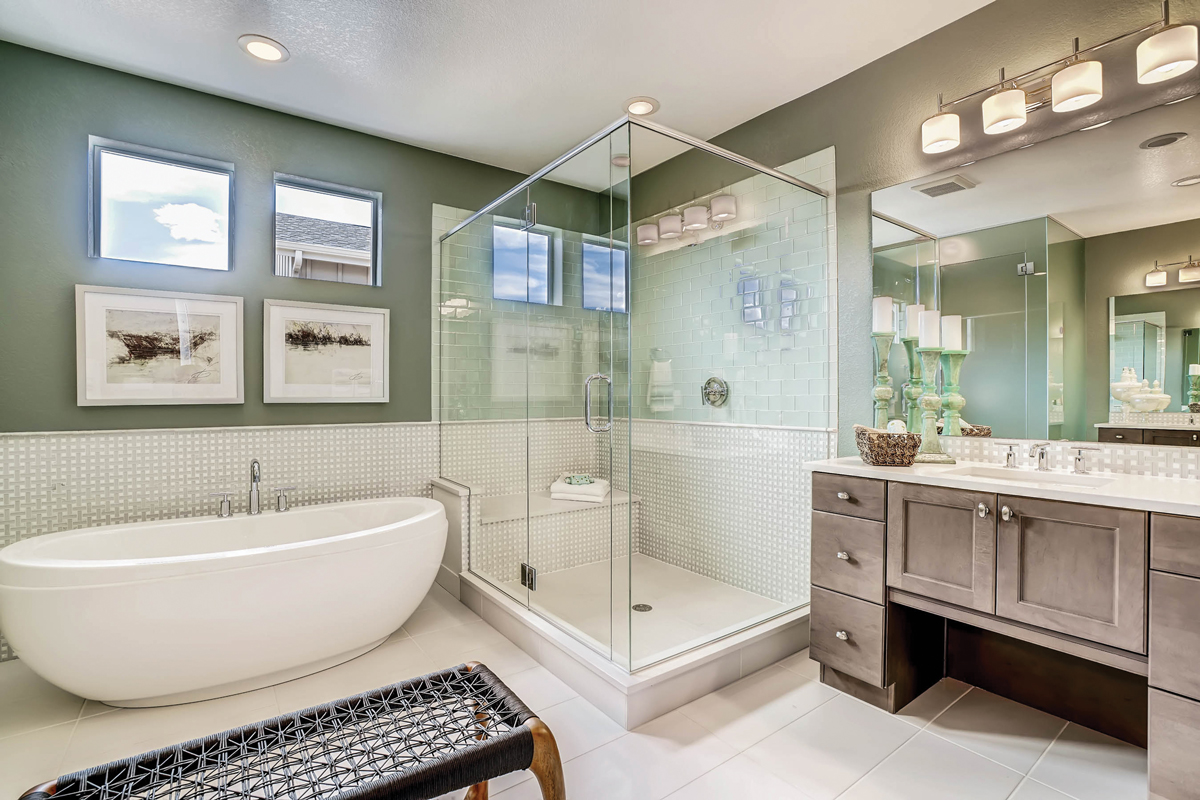 "The most unique aspect of this project is the redevelopment story," Hovde continued to say. "The project is located on what used to be the site of Stapleton International Airport. The airport buildings and runways were demolished and the site was re-purposed as a sustainable master planned community."