Project Overview
Jamboree Housing Corporation recognized Courier Place in Claremont, Califonia as a unique opportunity to design and build a highly sustainable property, due to its strategic location as both a walkable community and as a transit-oriented development.
This three-story garden style community is near the Claremont Transportation Center and less than one-quarter mile from downtown Claremont Village and across from the Claremont Colleges. The property provides a rare opportunity for families and seniors to live and work in the upscale Claremont Villages at an affordable price.
Challenge
Acoustical mitigation adjacent to the Metro rail station stop was a challenge. A high STC was required along one of the elevations on the property.
Courier Place is an affordable living property so it was important that the windows be affordable yet aesthetically pleasing and high quality.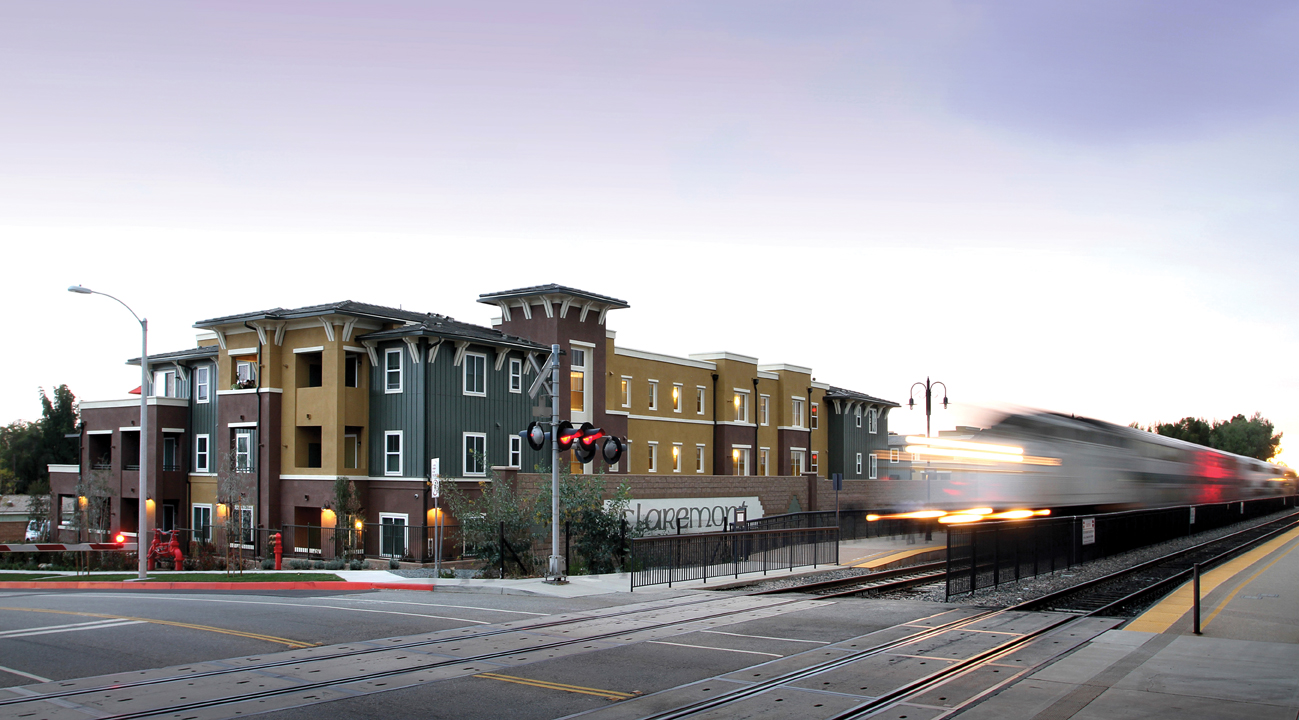 Solution
Milgard Quiet Line Series windows were used to achieve the required STC ratings. These windows helped to minimize the sound interference of the train traffic. For the other sections of the project Milgard Style Line Series was a solution  that provided the buildings with a sleek, clean, look, while providing excellent energy efficiency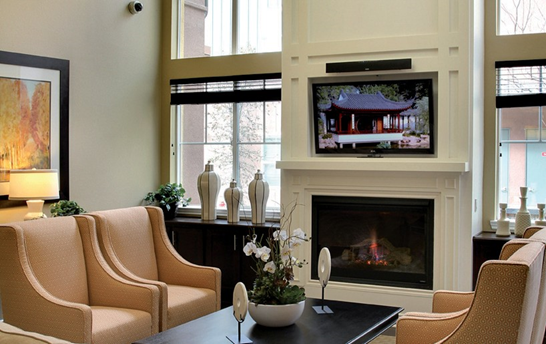 "Milgard offered sound control, quality, and  aesthetic appeal. Even though Courier Place is an affordable property the quality and construction is market rate.", Brad Mansfield, AIA, CGBP, Senior Principal, William Hezmalhalch Architects.
Project Information:
Milgard Products Used: Style Line® Series and Quiet Line™ Series windows
Builder: Advent Companies, Tyson Jacobsen
Developer: Jamboree Housing Corporation, Michael Massie Architect/Designer: William Hezmalhalch Inc., Brad Mansfield Land Planner: William Hezmalhalch Inc., Jeff Chelwick Interior Design: Ver Designs, Susan Ver
Photographer: Juan Tallo Photography, Juan Tallo
Dealer/Installer: California Building Specialties, Tom Young