Did you have a chance to visit Idea House 2018? It's was an amazing compilation of the latest in new home building and innovation. Milgard was fortunate enough to have been selected as a Partner of Choice on this stunning home, built in Lakewood, Washington.
Designed as a modern farm-house, the goal of this open concept, custom home was to embrace natural light and family living. The home is spacious enough to hold large gatherings, and cozy enough that each person can relax and find a spot of their own. From the game room to the media area, this house has it all.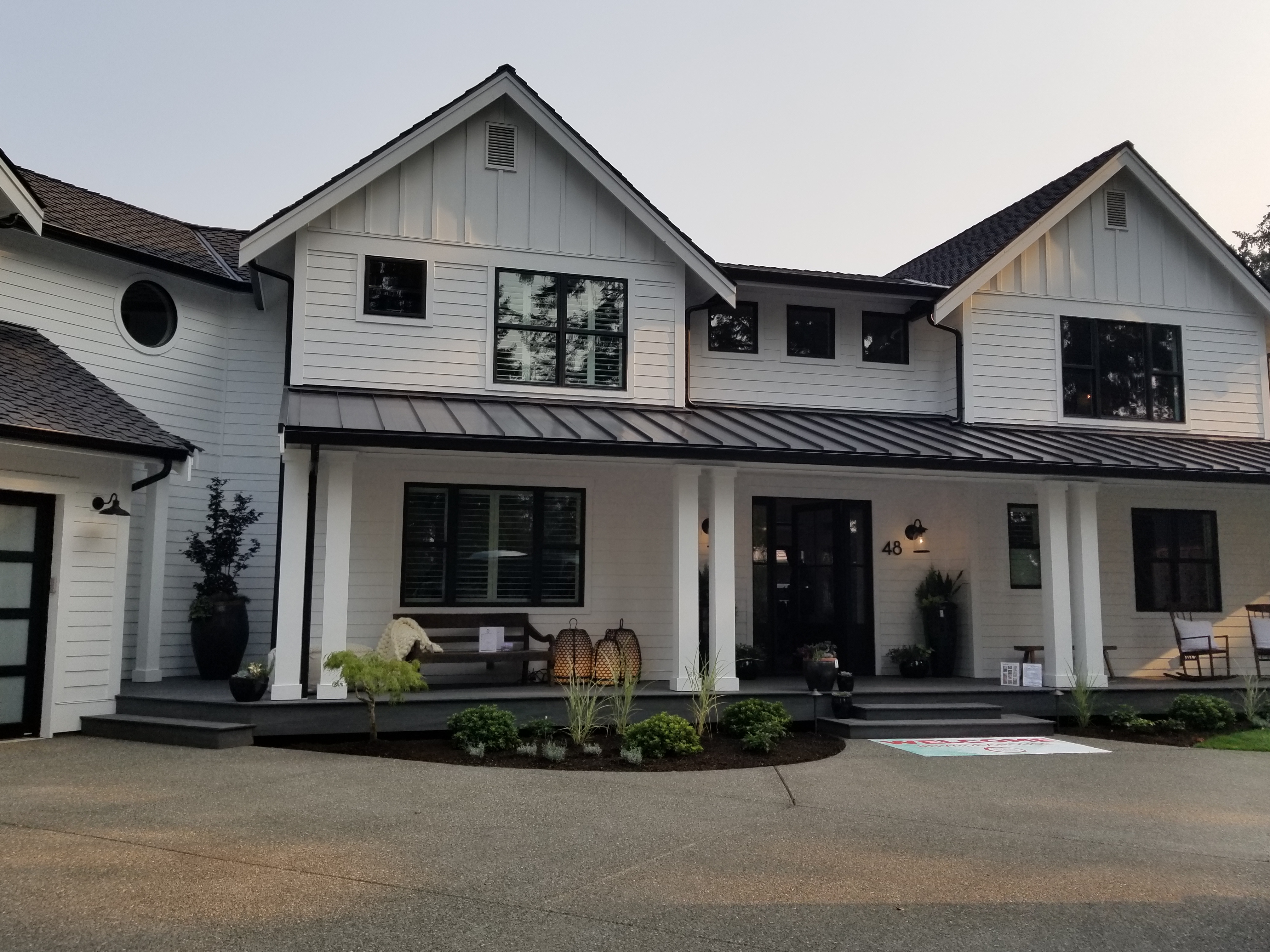 Evening Magazine stopped by for a tour during the open house and captured some of the charm:
The home features beautiful Milgard® UltraTM Series fiberglass windows throughout, in the color Black Bean. This color was used not only on the exterior frame color, but the interior too, which is a very popular design trend. There are matching Black Bean colored outswing and inswing patio doors for the upper balcony as well.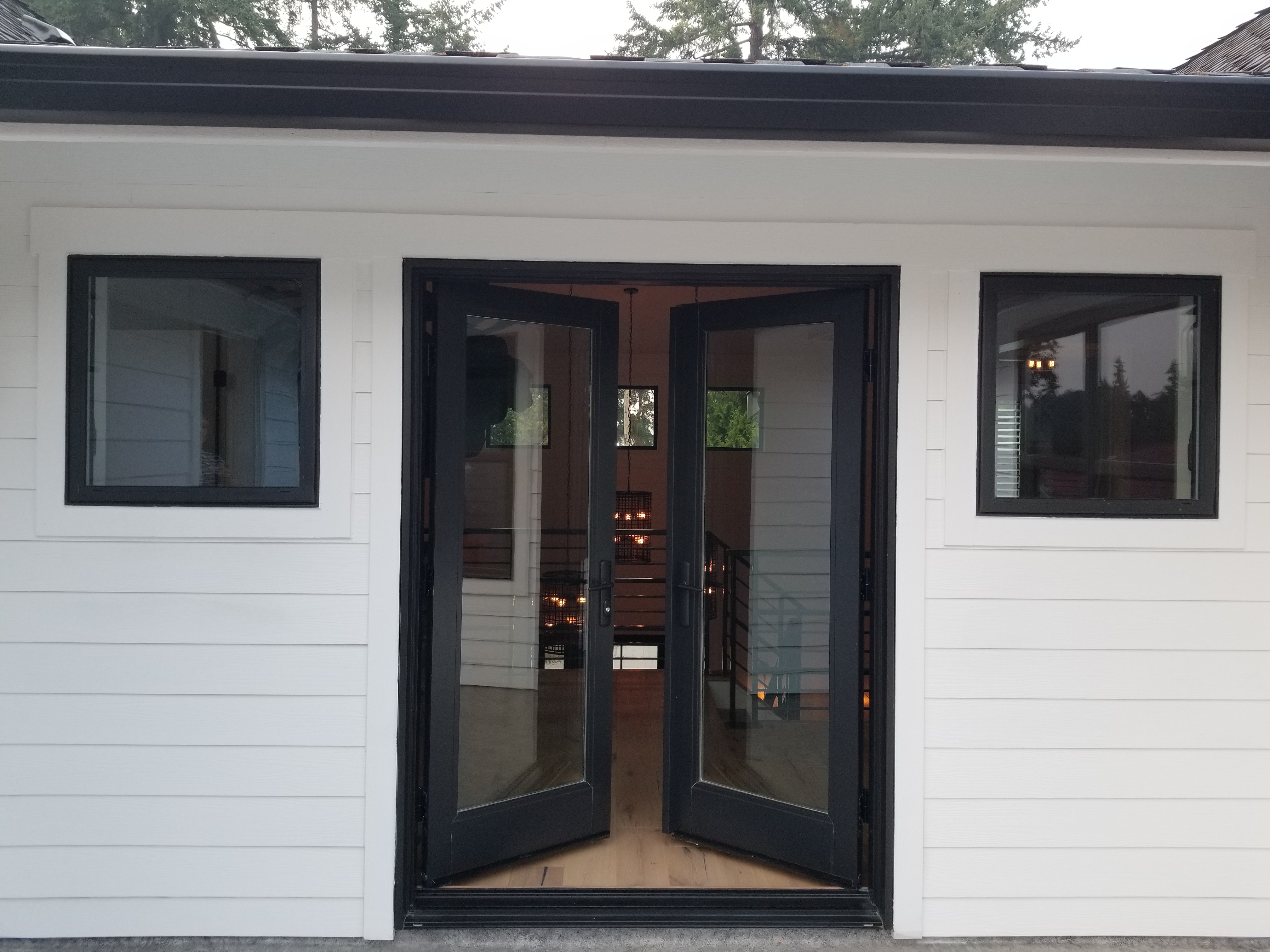 One of our favorite features was the Stacking, Aluminum, three panel Moving Glass Wall.  This was a show stopper as it led you out into an outdoor living space complete with a full kitchen and dining area. There was also cozy seating to enjoy the fire pit.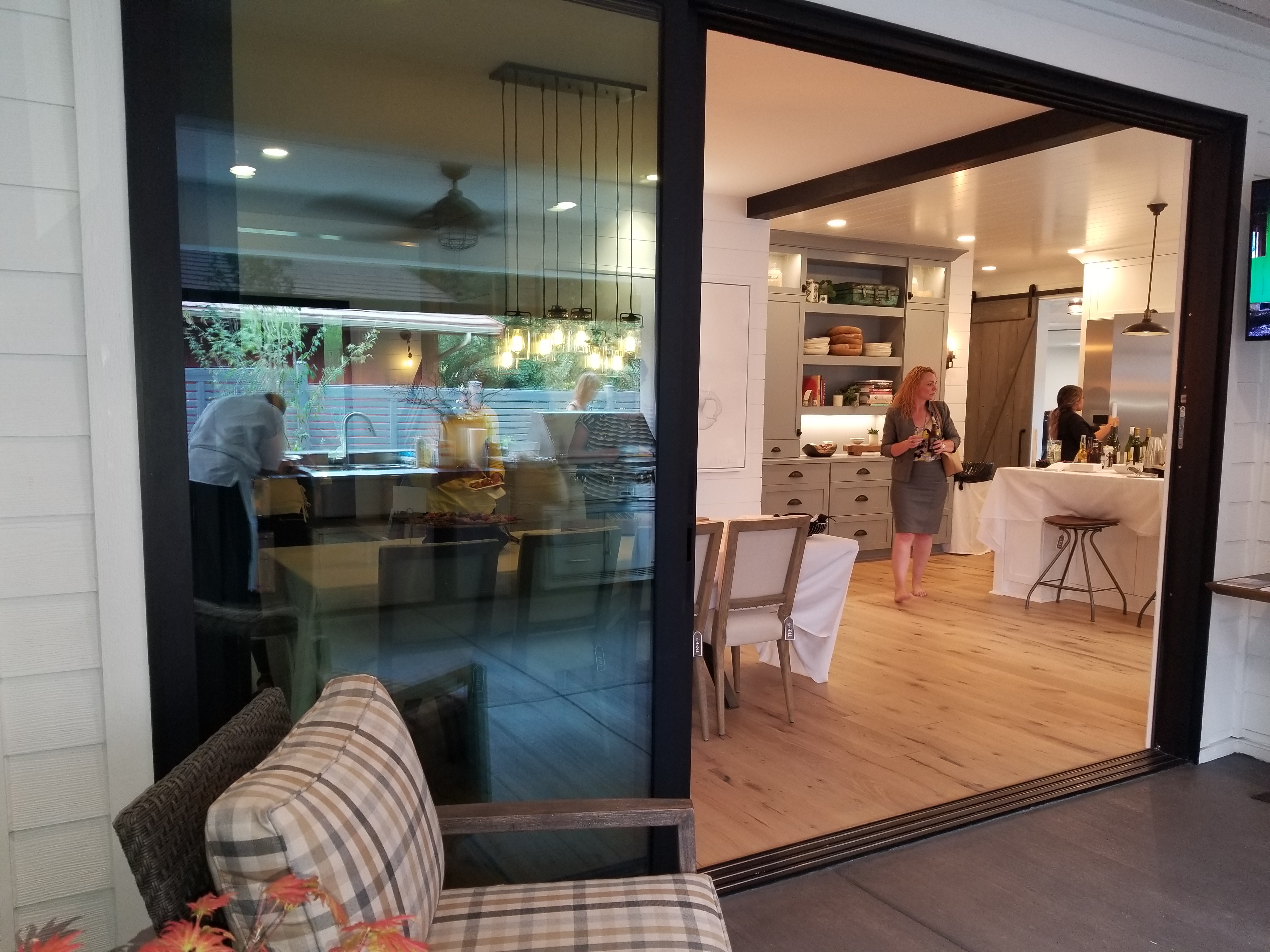 If you are planning to build a new home, consider finding a home tour in your area for an in person look at the latest in building innovation, or browse home tours online to get ideas. You can see more comments from those who visited this home tour by searching #NWIdeaHouse online.