This project of the month features a contemporary northwest modern home that was custom built using the design plans of the architectural firm, Mascord. This design was chosen because it maximized the view of the lot and created large rooms and living spaces. With a few alterations to fit the location parameters, the home ended up with a living area of 5,170 sq. ft. To complete an authentic look, the home included modern elements to achieve the desired look and feel.
The main project leader, Scott Benedetti from Axiom Luxury Homes, told Milgard, "It is such a high profile location featured by Telsa, Zillow, and the Parade of Homes in Vancouver, Washington.
The roof pitch was the main difference that made the home look contemporary. Simple trim details on the windows, tile and other surfaces placed more detail on the wood ceilings and cabinetry. This combined look gave the home warmth and a modern look at the same time.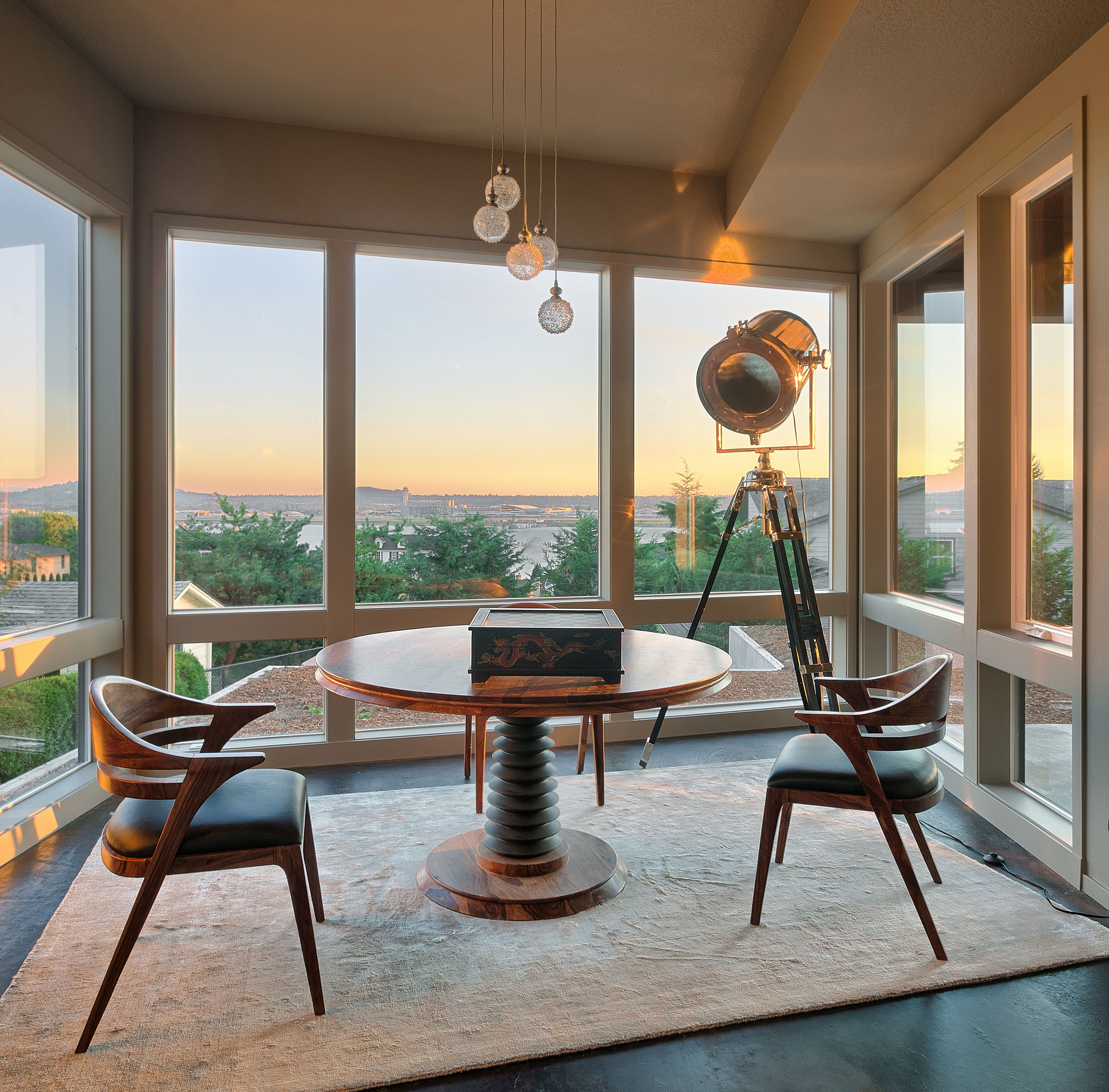 The UltraTM Series fiberglass windows were mainly used on the first floor featuring Black Bean frames that fit the dark colors window trend in 2017. Their smooth and sturdy fiberglass frames provide an authentic architectural design. For the lower levels and clerestory windows, Tuscany® Series vinyl was used to add dimension.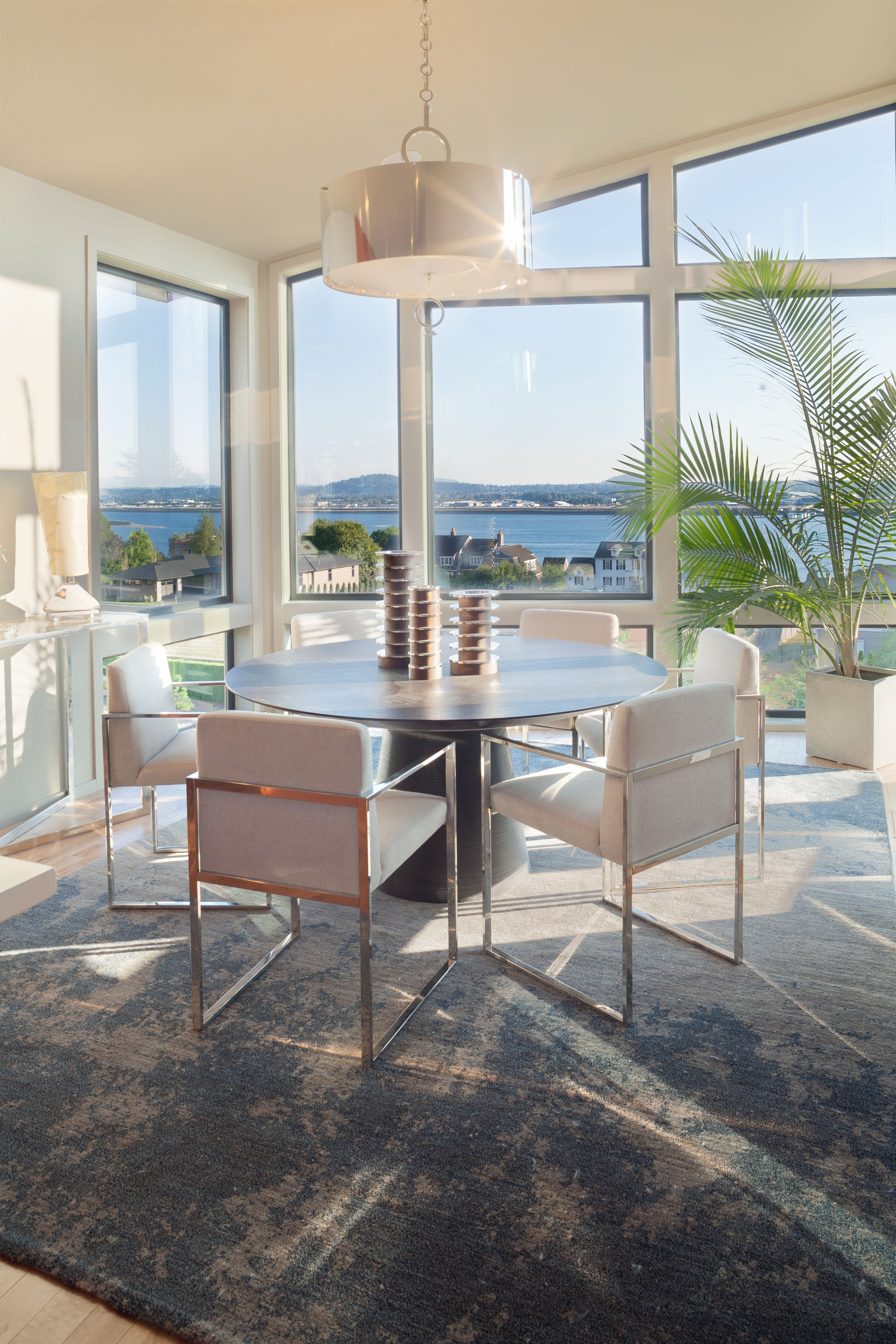 One of the main reasons the builder used the mixture of Milgard products was for the look and quality offered. "We have used Milgard Windows and Doors many times in the past and we were well versed in their products. It's our first choice for windows we use in projects. The price was a component and we were comfortable with the architectural style provided."
When asked his advice for others planning on completing a similar project Scott said: "My advice for someone looking to build a new home is to find someone who can encapsulate your vision as a homeowner and make it authentic to the style of choice."
Interested in being featured in the next project of the month article? Email social (at) milgard (dot) com to learn more.
Project Info:
Milgard Series Used:  UltraTM Series and Tuscany® Series windows and patio doors
Builder:  Axiom Luxury Homes
Architect:  Mascord
Photographer: Justin Krug
Location: Vancouver, WA