A Historic Farmhouse
Back in the 1930's, Mary and Lloyd Anderson lived in a farmhouse above Lincoln Park in Seattle, Washington. By 1938, their love of climbing inspired them to start and run Recreational Equipment Incorporated (REI) from the farmhouse with a group of other outdoor adventurists in the area. This is about the renovation of the farmhouse property, now known as Anderson Gardens.
Design of the Project
Rhodes Architecture + Light was contacted to renovate the old farmhouse and create three other houses on the same 2100 square foot lot.
All three houses were designed to be smaller than the typical American house. The challenge was to create craftsman farmhouse aesthetics that were similar to the original farmhouse on a tight budget.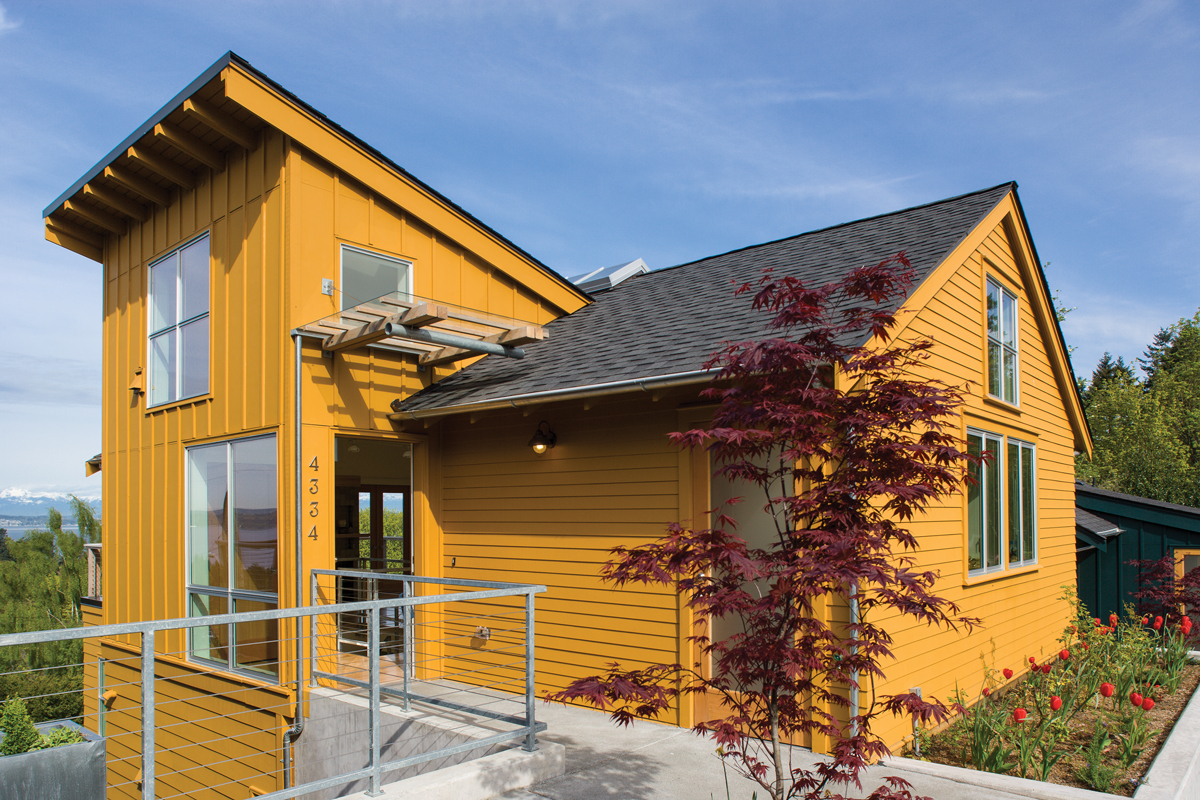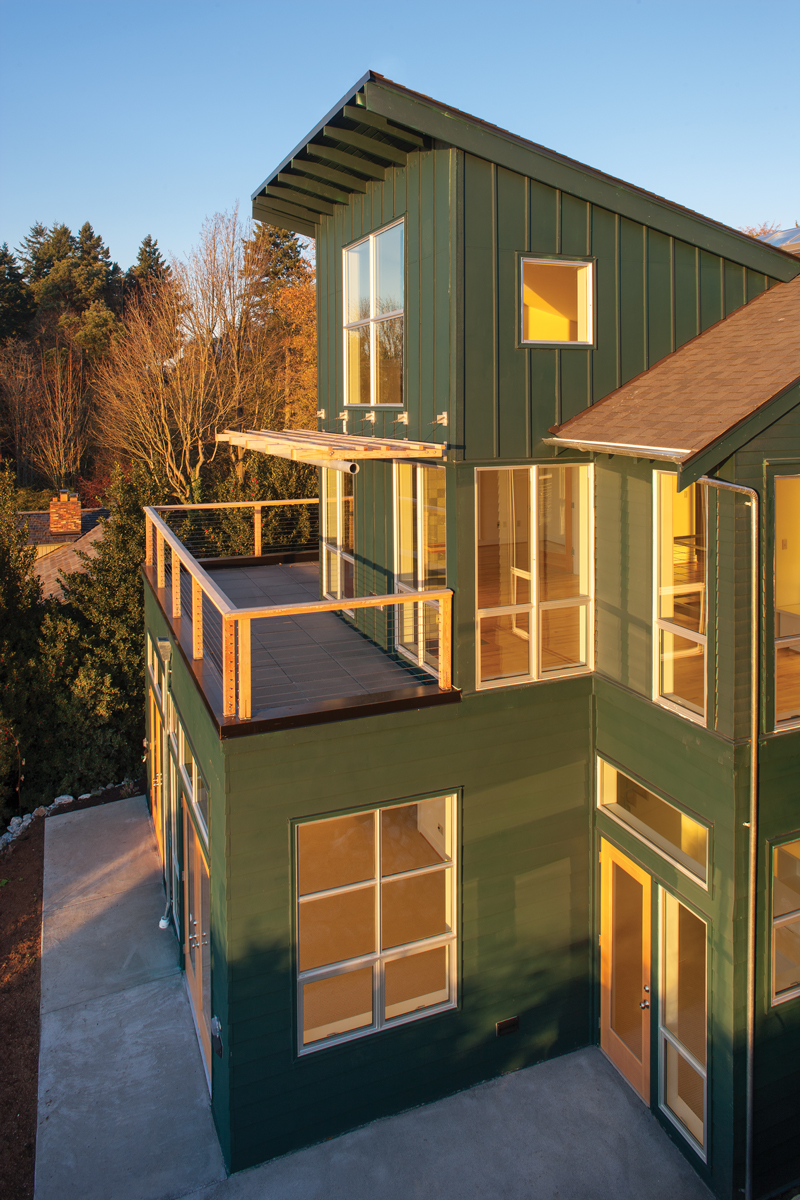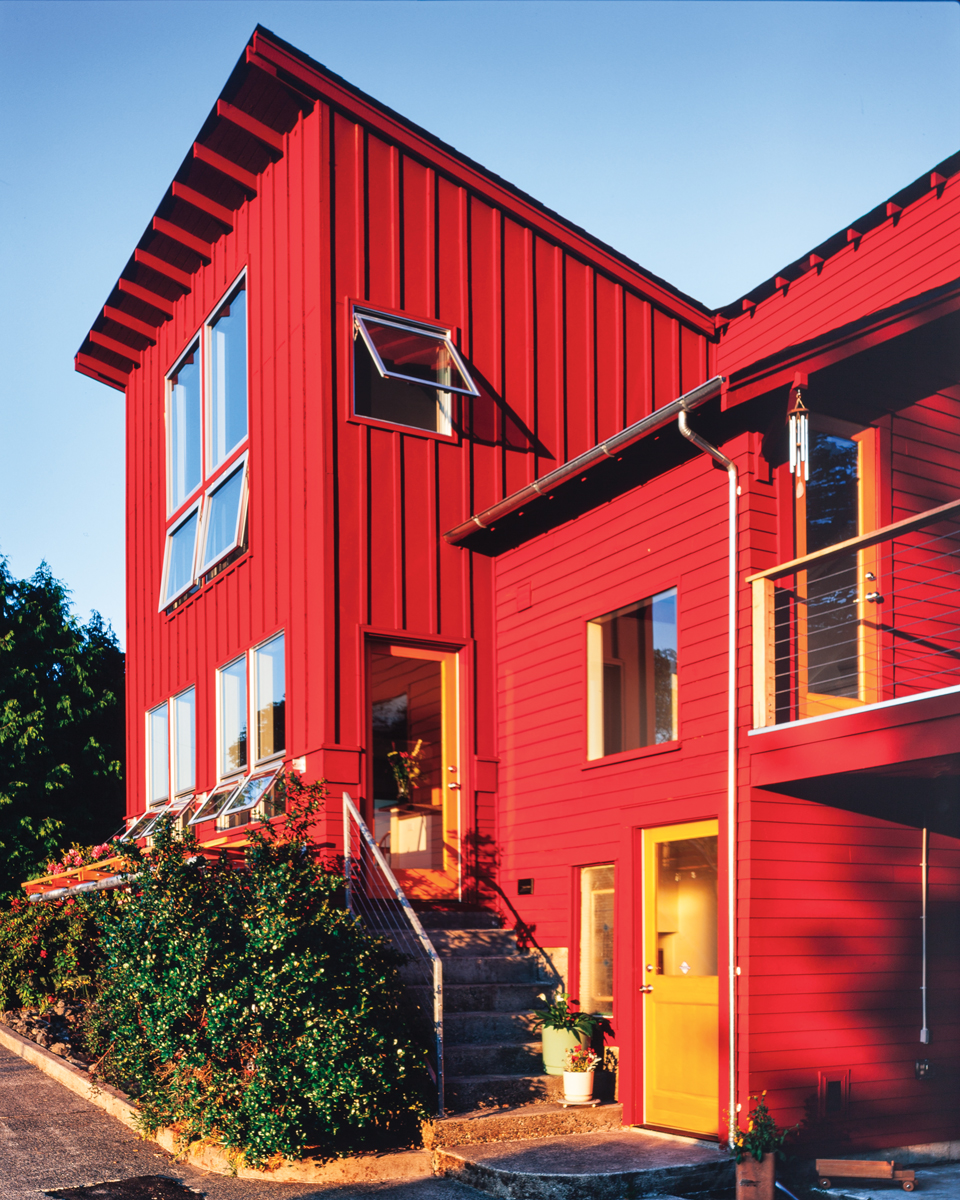 It was important to utilize the natural light and views of the surrounding area.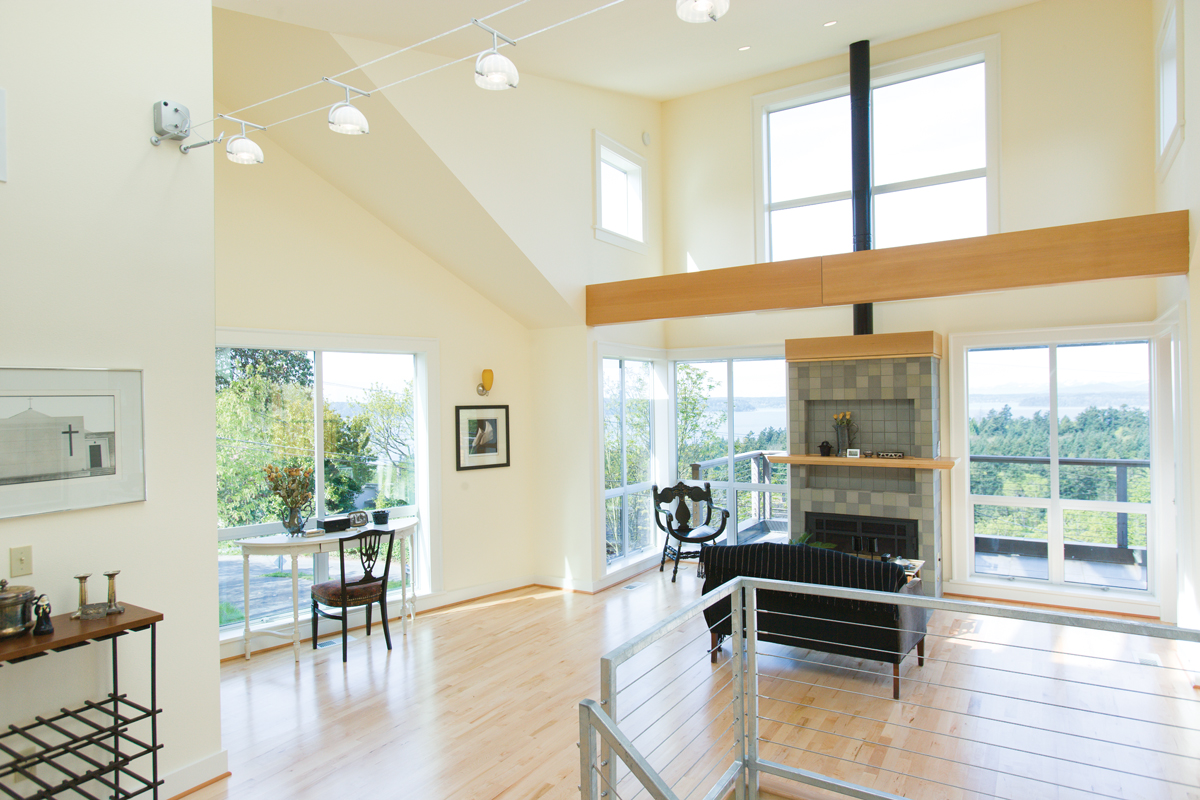 The Red House, also known as the original farmhouse, was intended to be the anchoring building on the site to reflect the historical value and importance of it. Plus, it has views of all the other houses.
Why They Chose Aluminum Windows
Tim Rhodes, the founder of Rhodes Architecture + Light, decided to use Milgard® Clear Anodized Aluminum Series windows for the project. He said, "We liked the appearance, finish, and operation of the windows. They matched the galvanized gutters and railings, which modernized the farmhouse while keeping the houses' aesthetic view. They were also affordable for the project constraints."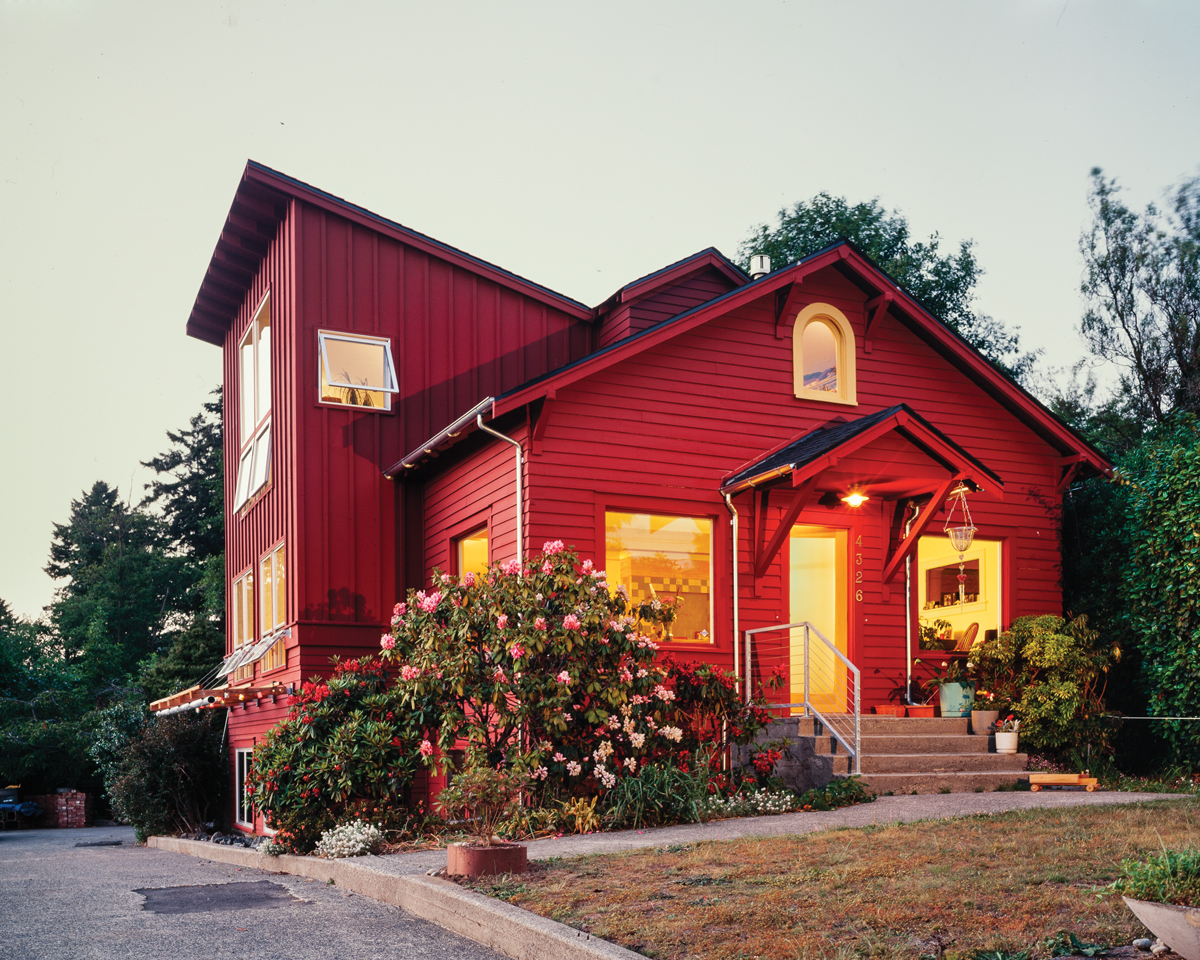 The Benefits of Smaller Homes
Each home is under 2000 square feet with four bedrooms and three bathrooms, excluding the original farmhouse, which had 2660 square feet. Rhodes explained, "When building and designing smaller it's much easier to save money and have quality materials. Additional space means more money, which can sometimes mean sacrificing quality."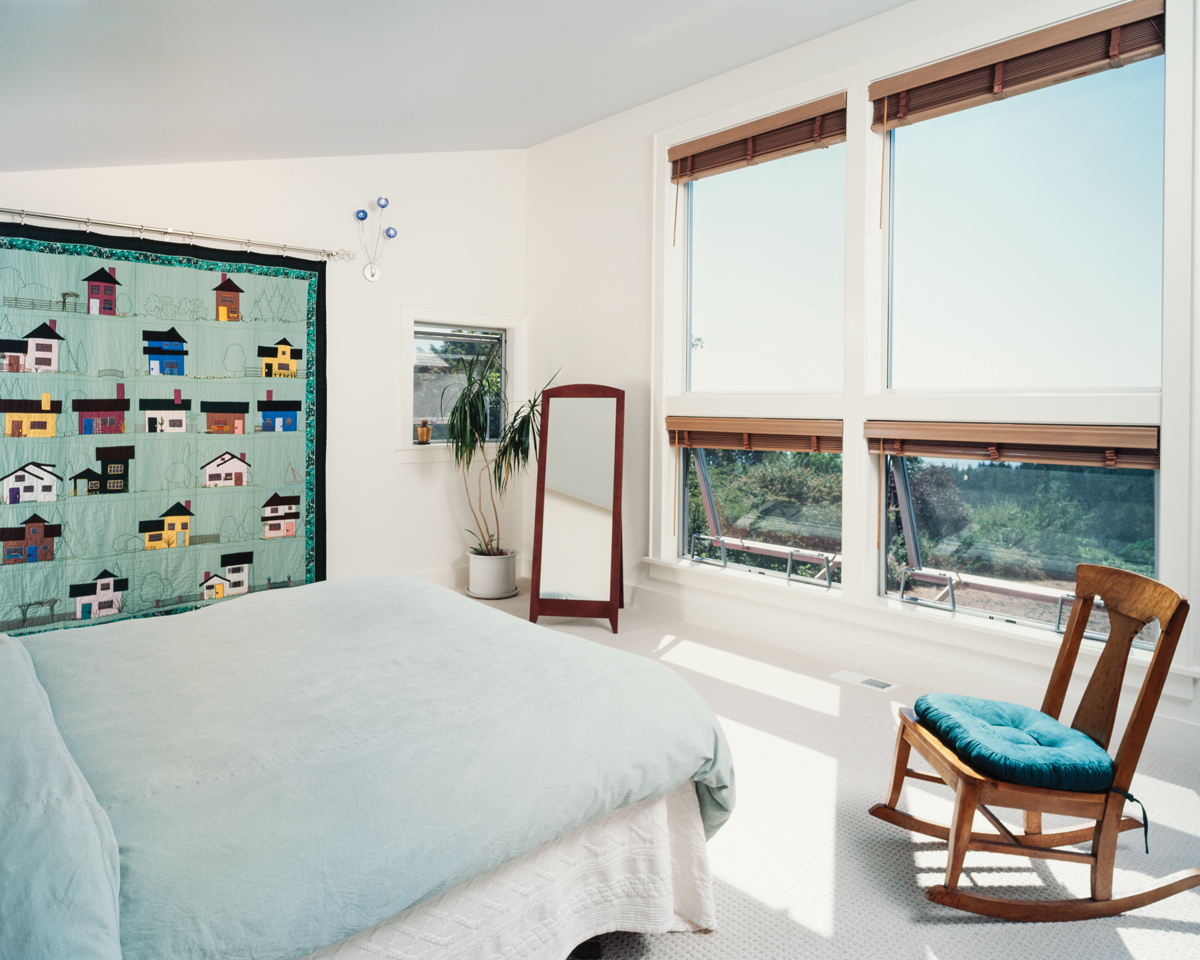 Advice on Remodeling
When asked what advice Rhodes had for completing a similar project he said, "Hire an architect. Spend the time on the design that will result in a beautiful, comfortable, cohesive project. What is lost in a lot of our building environment is design. We just throw something up and it is a huge mistake because we are not considering everything, such as the climate changes, the need for light and views."
Project Information:
Milgard Series Used:  Aluminum Series
Architect:  Rhodes Architecture + Light 
Photographer:  William Wright Photography
Location:  Anderson Gardens - Seattle, Washington