Chuck Bailey, a Willamette Valley, Oregon architect was designing a few beach houses in Yachats and became enamored with the community and the coastal environment. Serendipity allowed him and his wife to purchase a small lot in the area which led to a need to design a home for himself.
They wanted a gathering place suitable to entertain their two married children and grandchildren when they visited. Keeping the feeling of a "coastal escape" was key as well as allowing the space to move freely from the inside to outside. After drafting several designs, the house was developed as a collection of four "pods" around a central courtyard: one pod for kitchen, dining and living area; one for an en-suite master bedroom and common bathroom; another for two small bedrooms with lofts and the fourth for a garage and toy storage.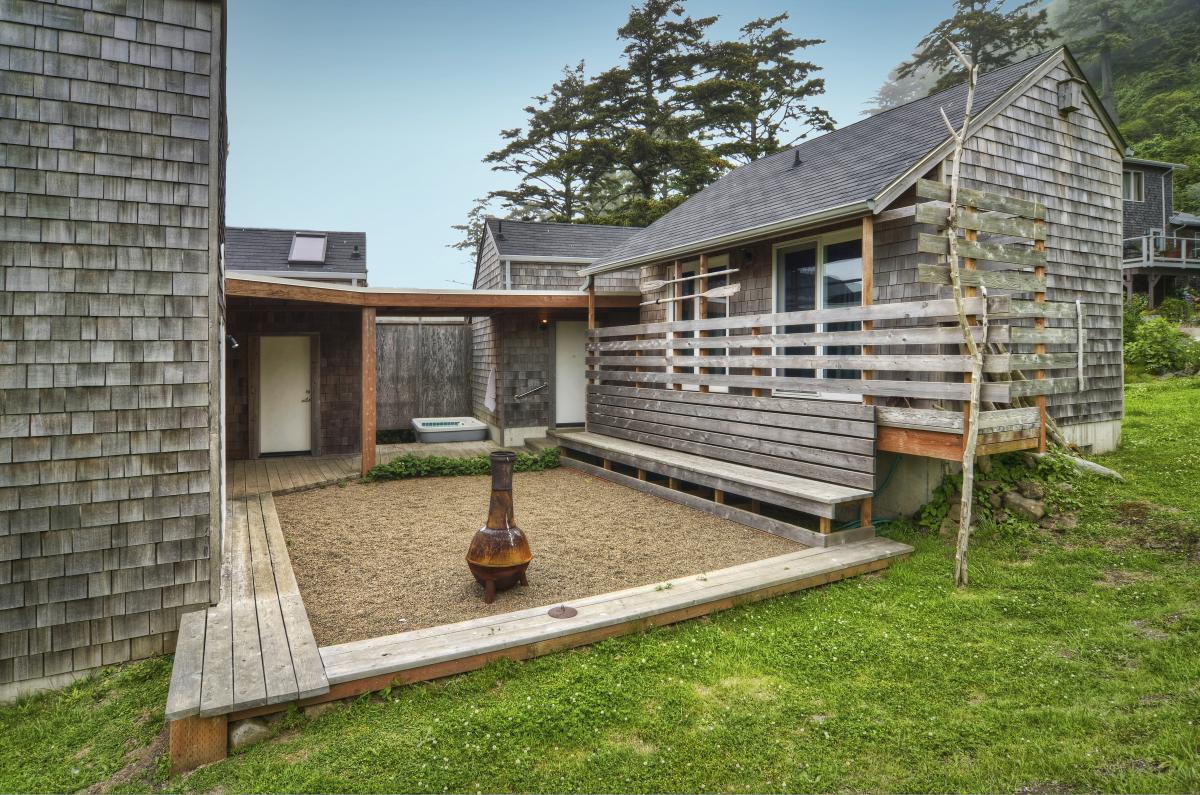 The plan was to build the home slowly, over time as the budget allowed, but, as it turned out, they were able to complete all of the construction at the same time. They wanted to use recycled materials where possible. The flooring and the gate were re-claimed mahogany bleacher seating from a local high school in Coos Bay. When new products were necessary, the prerequisite was that they could stand up to the harsh coastal environment and require minimal maintenance.
With that in mind, they choose vinyl and fiberglass roofing, shingled siding and Milgard Style Line® Series vinyl windows and patio doors.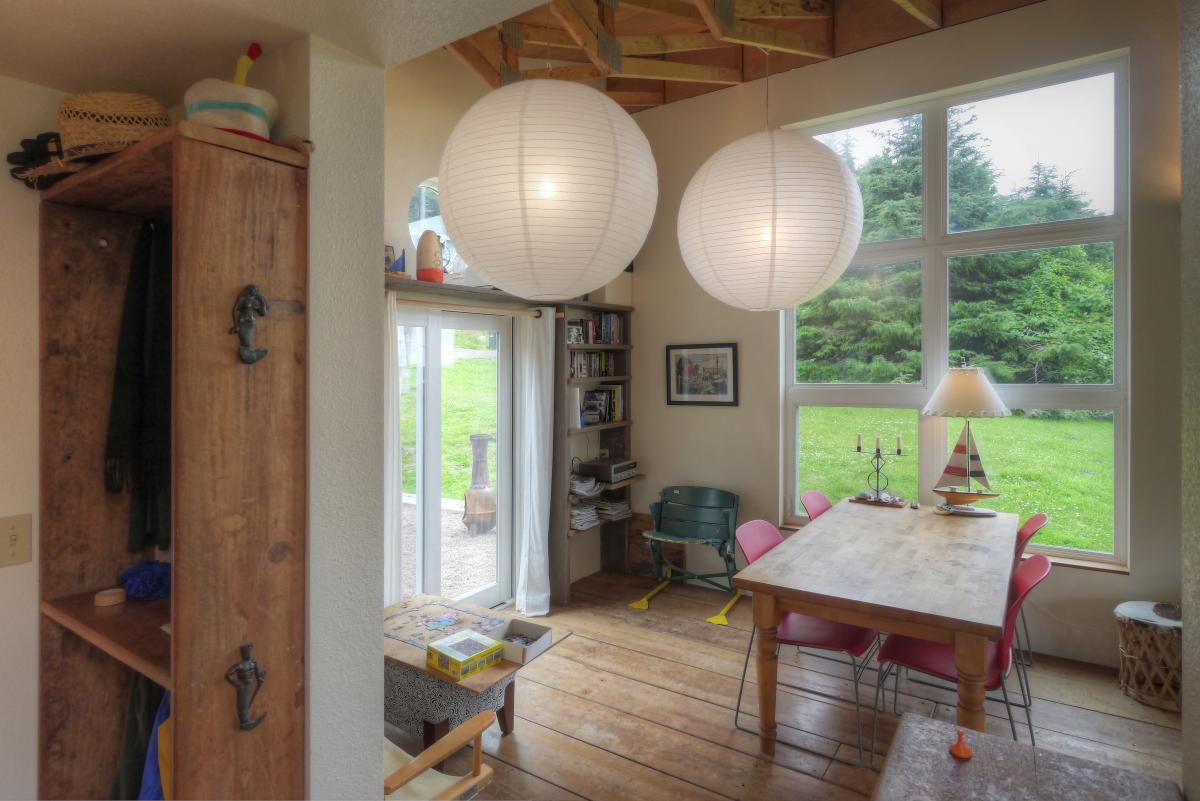 "I have designed a dozen or so coastal projects, both remodels and new," said Chuck Bailey. "Every one of them has used Milgard windows and patio doors. When we compared warranties between brands, Milgard won hands down."
Chuck went on to tell Milgard that his favorite part about the project was the configuration of the space. "The three living spaces only total about 750 square feet, but because they are separated from each other and spread around the courtyard, everyone has the feeling of having their own private area which makes the house feel much larger than it actually is. We really love the courtyard area year round. In good weather we enjoy it as an outdoor living space and in bad weather, we sit on the covered wraparound porch and watch the rain."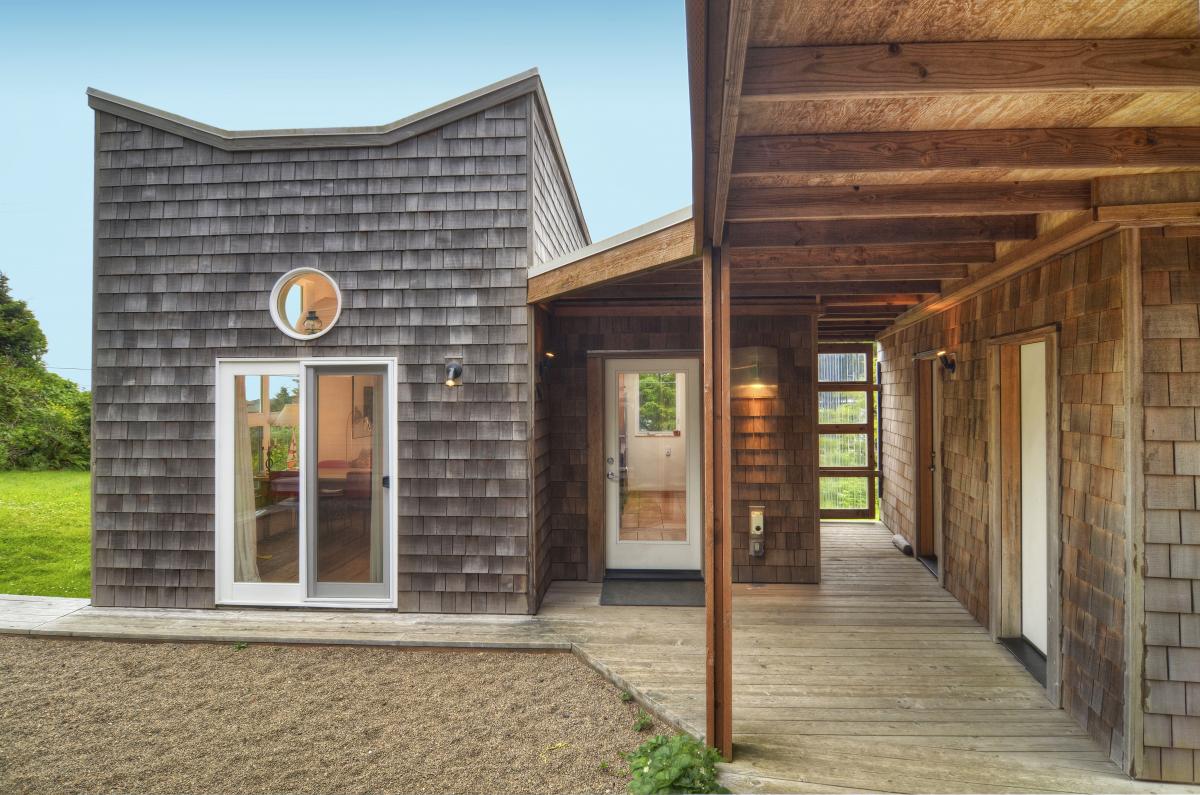 "My house is 10 years old and I am very happy," Chuck said. "The windows and patio doors have been maintenance free and have retained their original good looking clean appearance. With all of my projects I've attempted to marry the client with the specific site. Each building, commercial or residential, is a unique design, including my own home."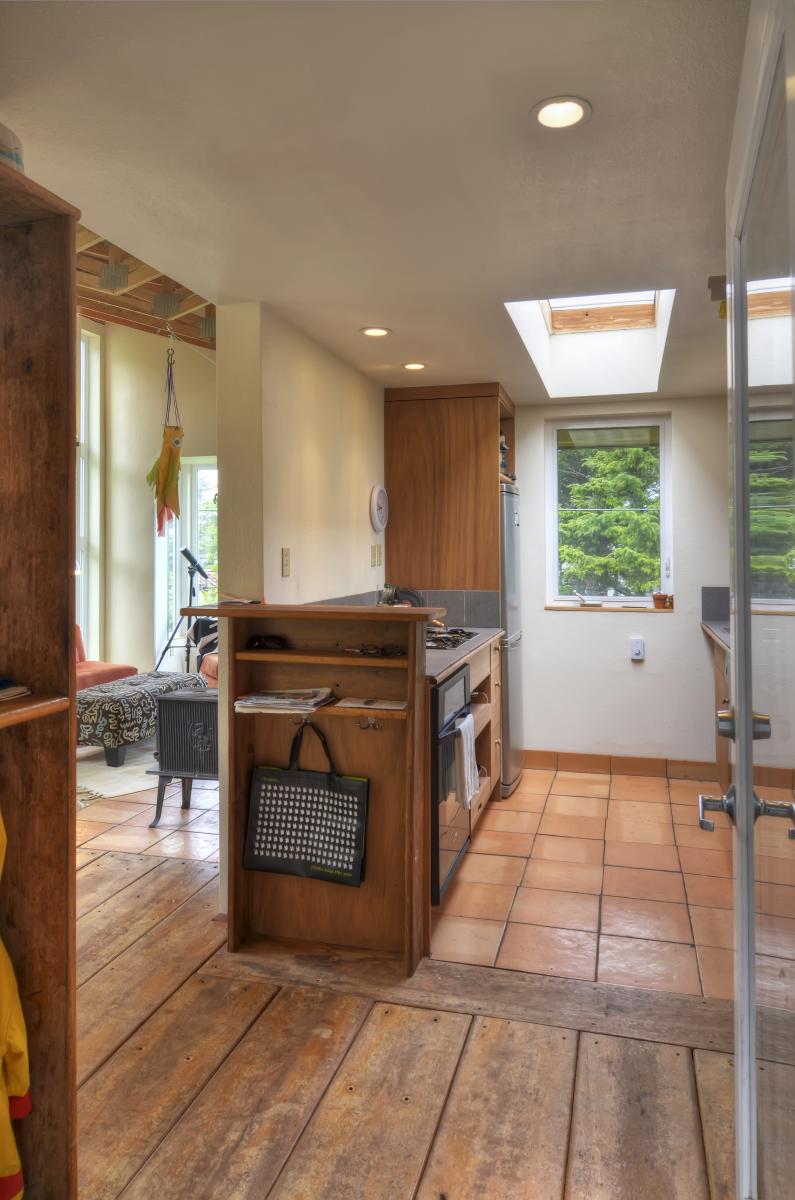 For others considering starting a new home construction project, Chuck had this to say, "Hire an architect and builder familiar with your local area and any weather partialities. Take pleasure in the processes of design, construction and the living in the house every step of the way."
Project Information:
Milgard Series Used: Style Line Series
Contractor: Dick Springsteen, Yachats, OR
Architect: Chuck Bailey AIA LLC, Eugene, OR
Photographer:  Mike Dean