Rebuilding A Rotted Out Gazebo
Homeowner Tom Gallo had an old rotted out gazebo that was ready to fall over. But, because it had a great foundation, he saw potential to highlight the octagonal shaped structure and turn it a beautiful working greenhouse that matched the look and feel of his Gig Harbor, Washington bay residence.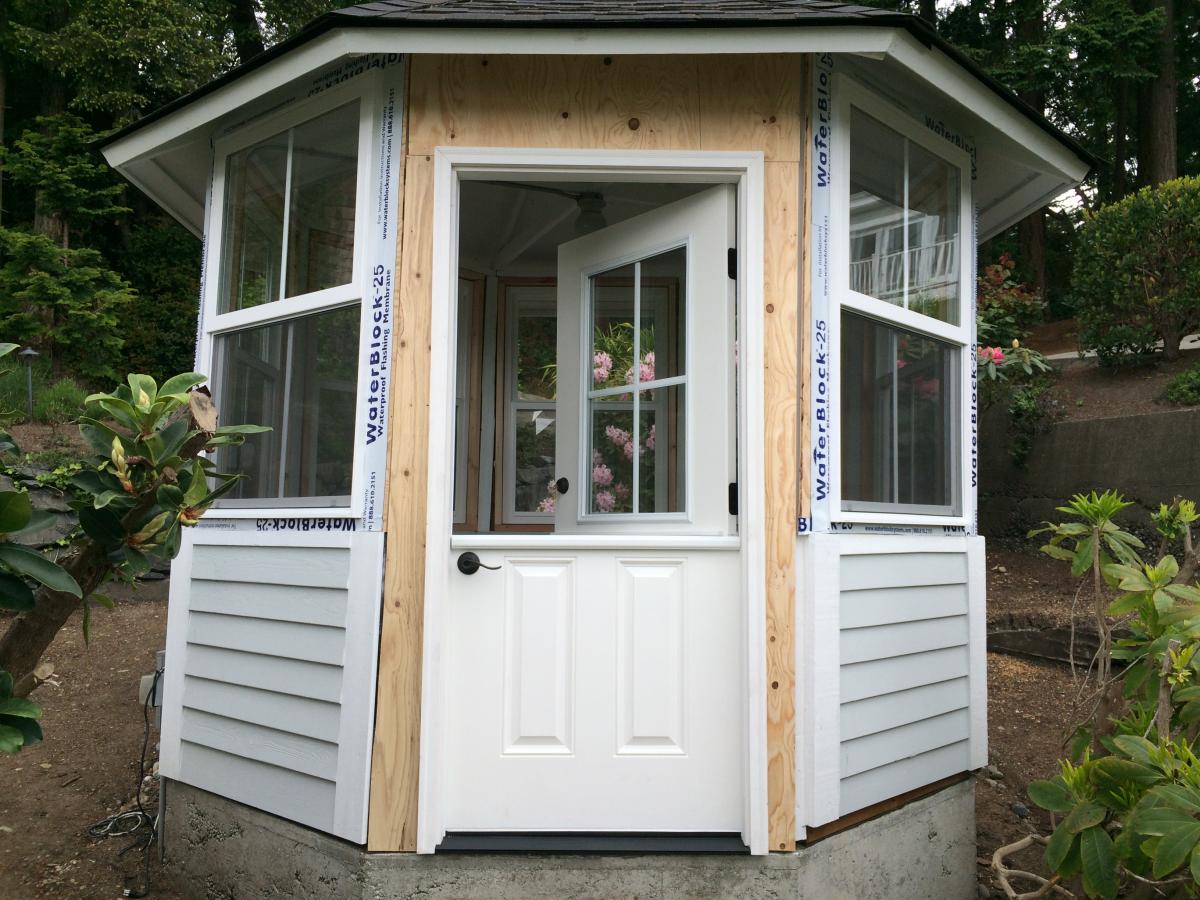 "I basically rebuilt the gazebo to its original condition," said Gallo.  "Then I designed it as it progressed by lifting the roof so I could replace all the 4 x 4 posts. I framed up the walls, adding the window openings, replaced the roof, and installed Milgard Tuscany® Series vinyl windows before completing the exterior finish work."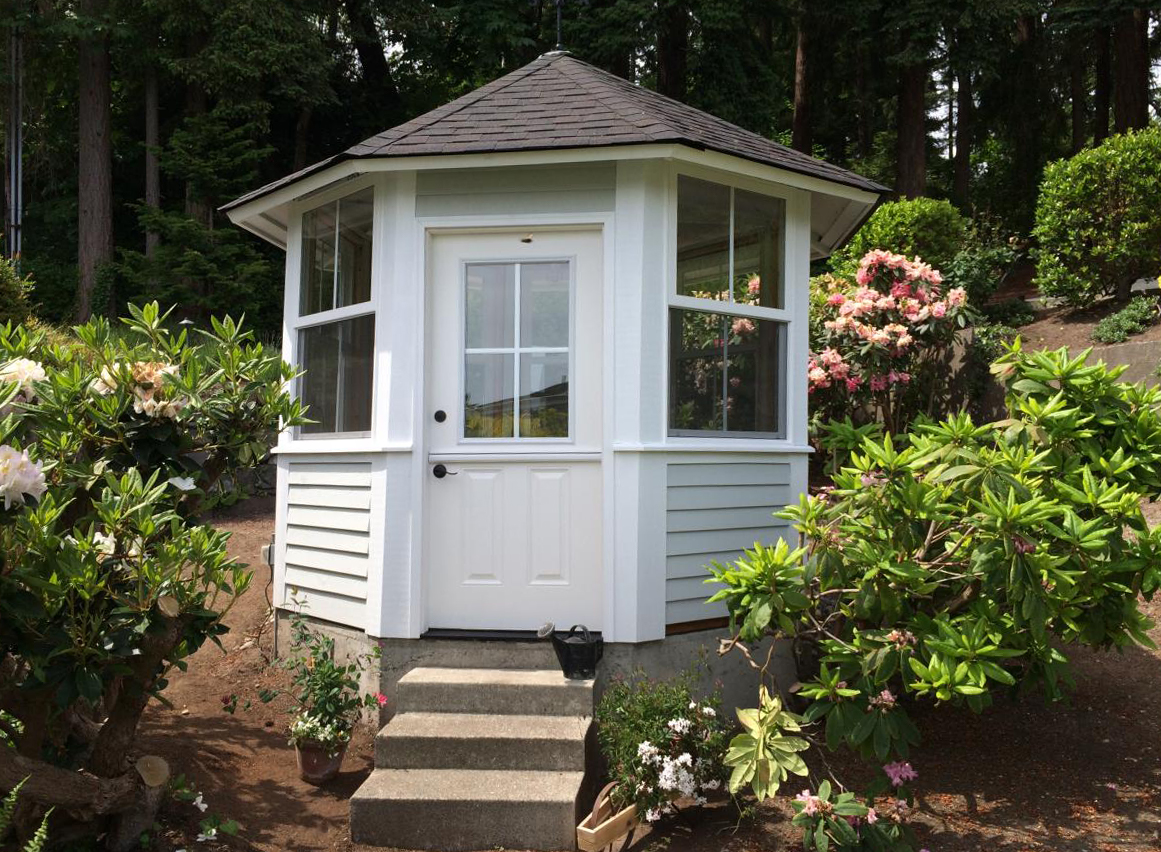 Trying A New Shape
"I have never seen an octagon greenhouse, so my project seems quite unique," claims Gallo. "It was complex, with all the angles required in framing an octagonal shape, coupled with my limited building skills."

Choosing Vinyl Windows
Gallo used Tuscany Series vinyl windows because he was able to order a custom size window for every unique opening he built. Another key factor was ensuring the new windows had a near perfect match to the style and grid patterns reflected in the main house.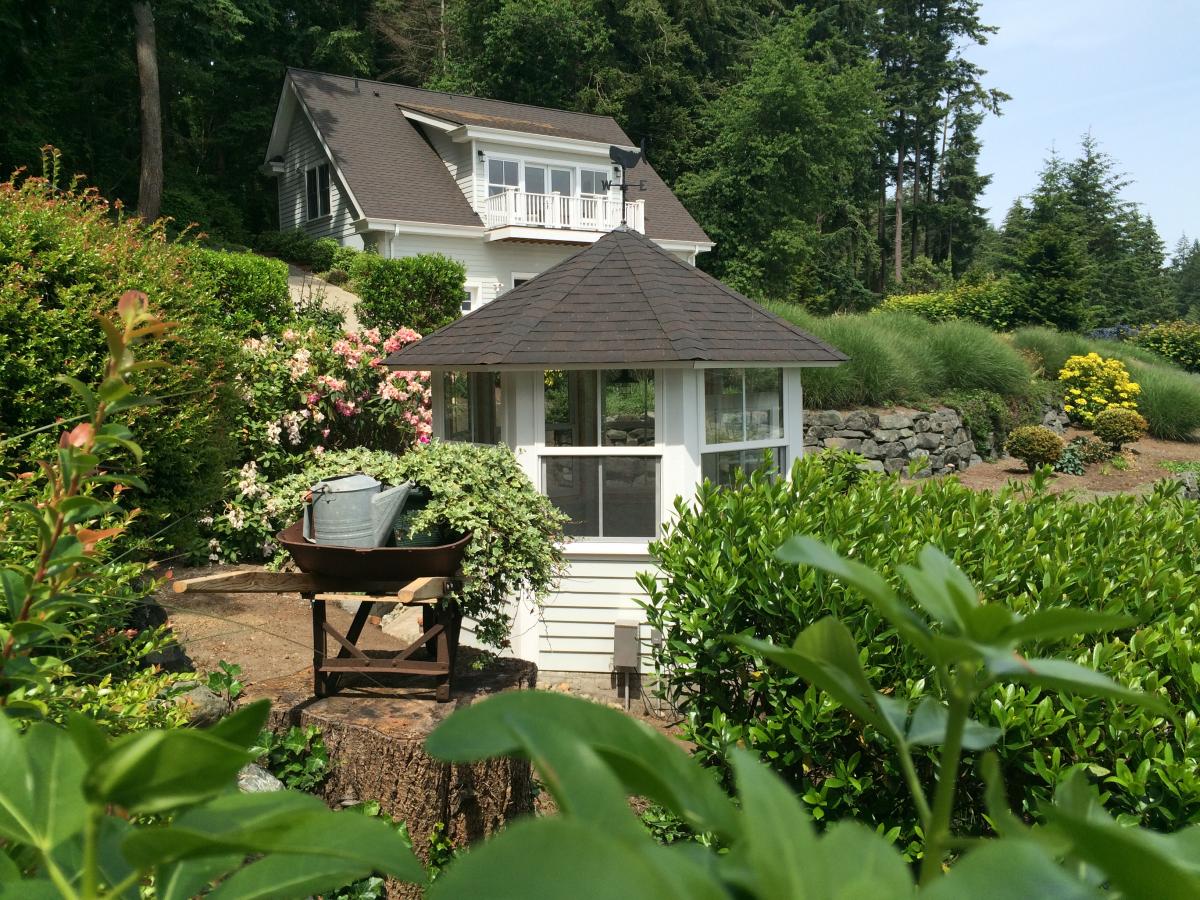 "I had used Milgard windows in a previous home and really liked the Full Lifetime Warranty Milgard offers to the original owner," said Gallo. "This was another reason to choose the Tuscany Series windows as well as their great quality. I wanted the durability of vinyl, but with the same look and feel of the wood windows in my main residence. I achieved the look I was striving for with Milgard."
With the structure being along Puget Sound, the greenhouse gives the appearance of the top of a lighthouse when the light shines through the vinyl windows when it is lit up at night. 
Project Information:
Milgard Product Used:  Tuscany Series vinyl windows
Location: Gig Harbor, Washington