25 Year Old Aluminum Windows Had to Go
Seeking Replacement Vinyl Windows
During the house hunting process, this couple was surprised to find so many homes for sale with old aluminum windows in place. They were already missing their home in California where a contractor had suggested and installed Milgard windows and patio doors throughout the entire house 15 years before. 
No matter what home they chose in Washington, they knew they would have to invest in replacement windows as soon as possible, even before putting in new flooring and making other home improvements.
"We had to choose Milgard windows again," said the couple. "We had such a good experience with them in our last home, there was really no other window company we considered."
Selecting Tuscany® Series Vinyl Windows
They homeowners selected Tuscany® Series vinyl windows because they had visited a showroom and really liked how easy it was to open and close the windows and doors with the SmartTouch® handle and locking system. They are planning to retire in this home, so, the ability to age in place was also important.
"Our home is very close to a major railway where commuter and freight trains run all day and night," the homeowners went on to say. "I used to hear the 3:30 AM train coming through in the early morning hours, but now with the new windows installed, I hardly notice it at all and sleep so much more soundly."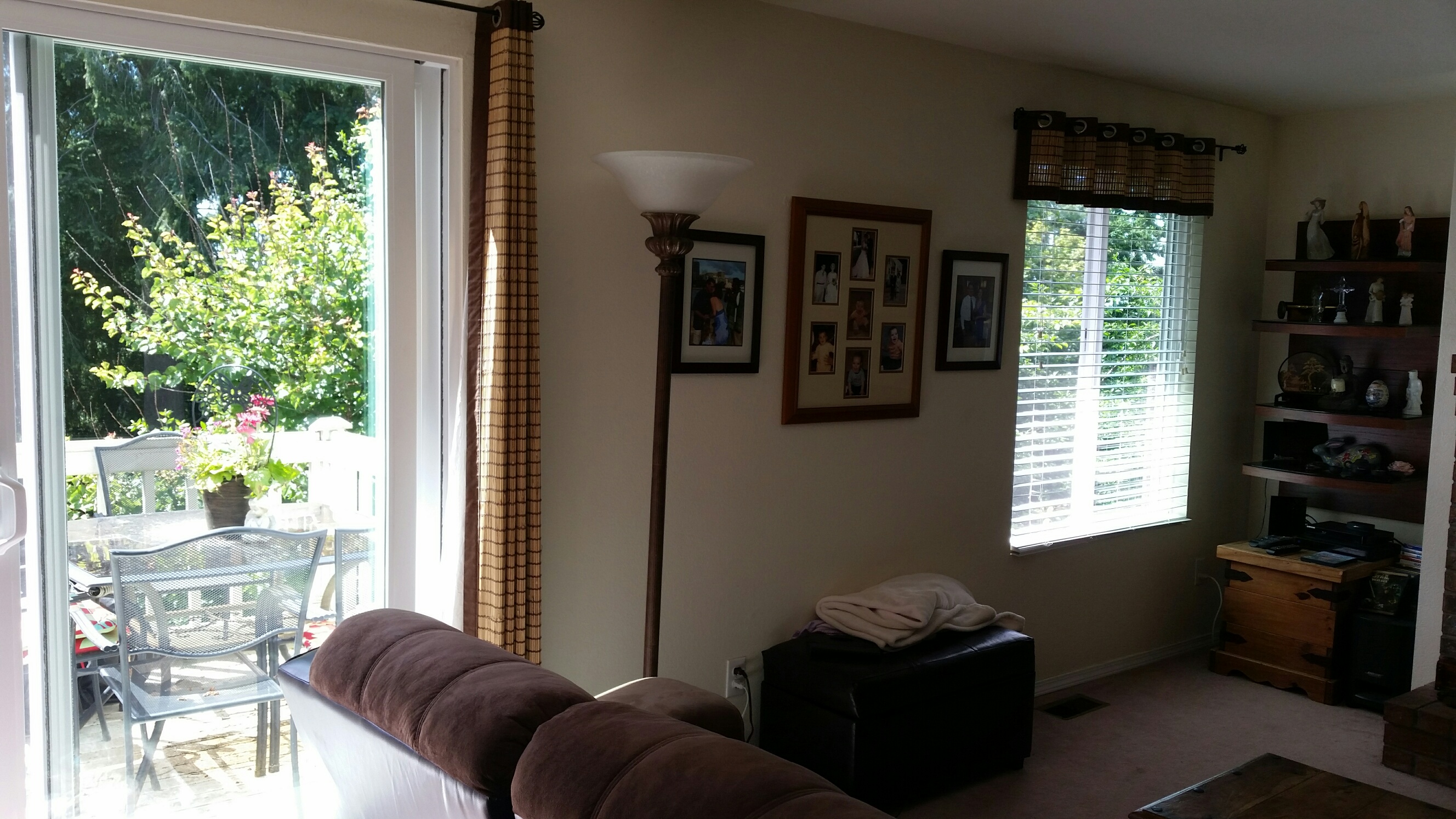 Energy Efficient Windows
They had decided to have the windows installed during the summer so that they could take advantage of a cooler home in the hotter months, and would be prepared for energy savings when fall and winter came around. They are so pleased to declare, "We've had to use the heater so much less now!"
Though most people generally improve 1 room or 1 floor at a time, this couple did the whole house, including two patio doors. Their experience with a Certified Milgard Dealer, SRC, was a smooth process. "They came out once to measure and provide a quote, we made a few edits and then they came back for the critical measurements and we ordered. Installation took 2 days and all the installers were prompt and courteous."
Project Information:
Milgard Series Used:  Tuscany® Series vinyl windows and patio doors
Milgard Dealer:  SRC
Location: Auburn, Washington
Sign up for newsletter
Join our email list for home ideas
and inspiration
Contributors
Sashes + Glass is a blog developed to guide you through the window and patio door buying process. From frame style to color, we want to help you set the tone for your house with beautiful windows in the hope that it will bring joy to your living space.