Pink Tiled Bathroom Transformation
What happens when someone moves back into their childhood home with a new bride? It's time to remodel the bathroom! Plus, when the house is a 1938 San Francisco Mission style home loaded with pink tile it's time to call a professional.
Grant Lee of GTL Architects, was thrilled to take on this project. When he first walked into the home, he instantly fell in love with its charm. With the original plaster crown moldings and a gorgeous parquet red oak floor, (still intact), hiding under the 30 year old carpet… the possibilities were endless.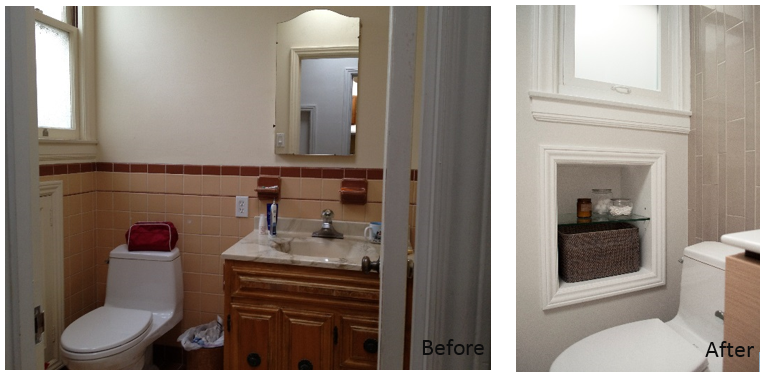 Adding Replacement Windows To One Room At A Time
As with many homeowners, Lee's clients needed to plan their upgrade one room at a time, for budgetary reasons and comfort. When a remodeling project gets underway and the residents plan to live in the home during the demolition and renovation process, it's nice to have areas of the home still accessible for day to day living.
For this bathroom remodel, Milgard® UltraTM Series fiberglass windows were selected with a Matelux, acid-etched obscure glass option for privacy. "Milgard has a good reputation and is a trusted name in our industry," said Lee.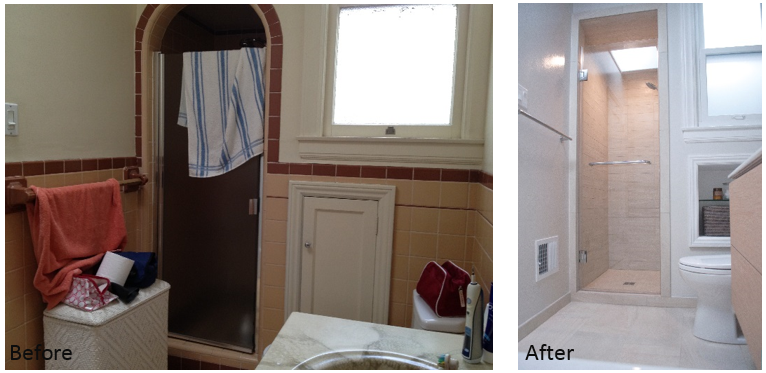 For others considering a remodeling project, Lee had this to say. "Get some preliminary pricing before you get too far along in your project. You don't want to get your permit and then realize you can't afford to get underway. When renovating older homes, be sure to have a contingency in your budget. You may find an unwanted surprise, like rotted wood, or you may decide to make changes to your design once you start."
Project Information:
Milgard Series Used:  Ultra Series fiberglass windows
Contractor:  L.C.Y. Construction
Architect:  GTL Architects
Milgard Dealer:  Chu Supply